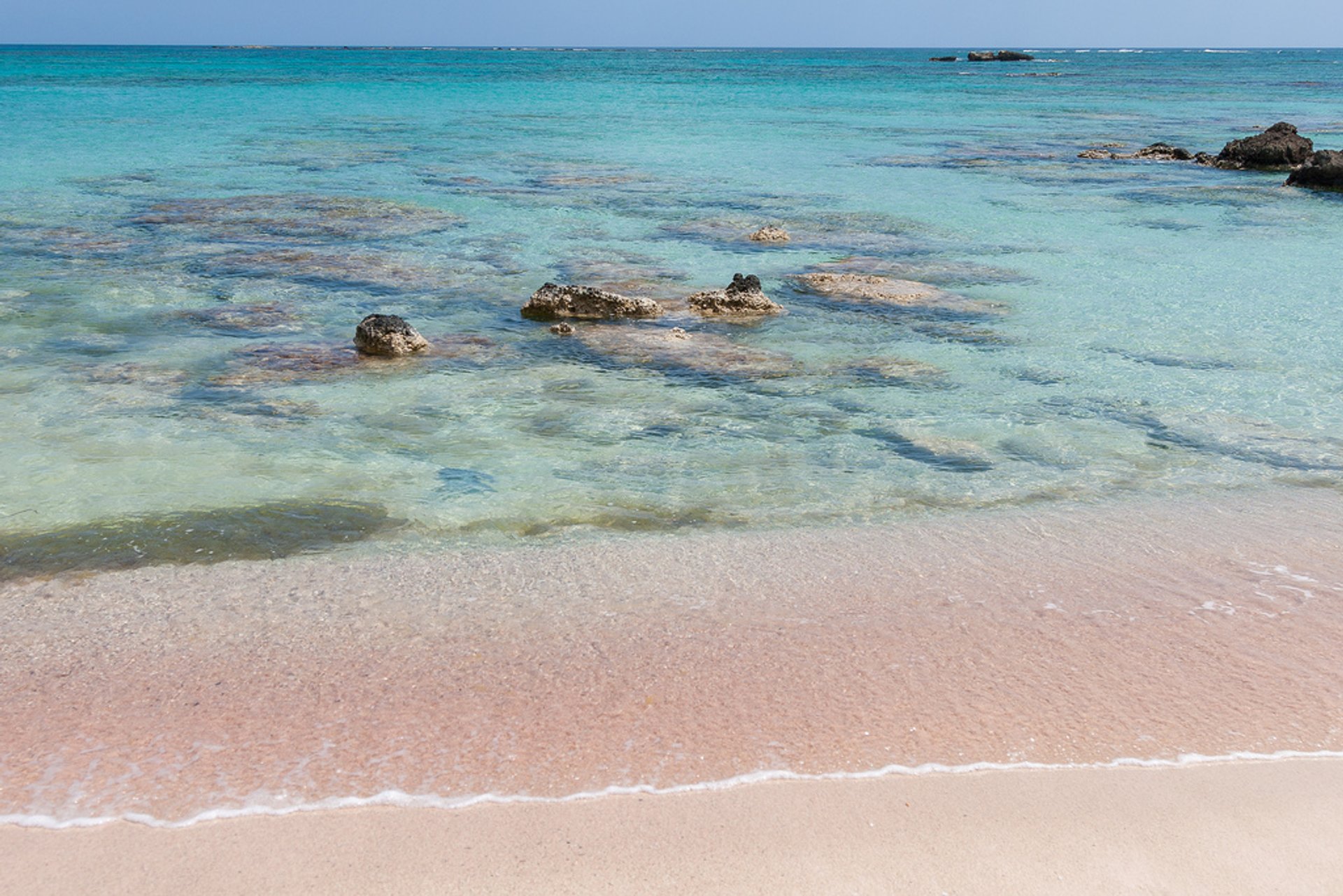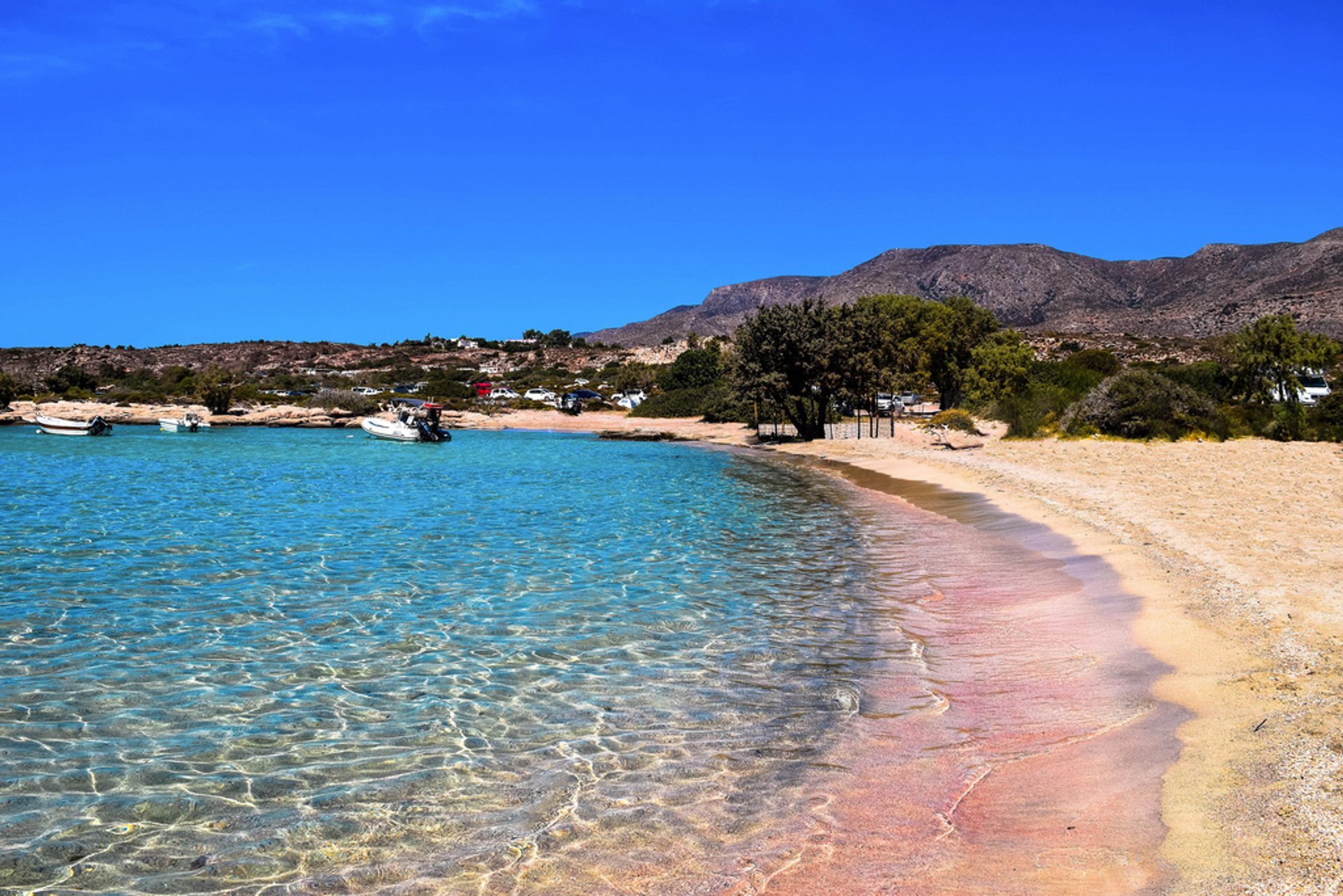 There are only a few pink beaches in the whole world and the two most charming are located in Crete. The pink colour comes from small citizens of the sea—oysters named foraminifera. These tiny creatures have red shells, and they are scattered in the sand; as a result, the sand has a stunning and exquisite pink color.
Elafonissi beach sits on the south-east side of Crete. The sea isn't deep, and it's suitable for relaxing family vacations.
The pink beach Balos, located near Chania, is an exotic lagoon with white and pink sand mixed together. What is more, this beach is full of seashells. You can reach Balos by boat, or if you are a big lover of nature, you can have a short hike there.
Swimming season is open from May until October. The peak time is July–August. At that time it can be very crowded and hot outside, but the sea is wonderfully warm. So don't miss a chance to visit paradise on the earth.
Find hotels and airbnbs near Pink Sand Beaches (Map)