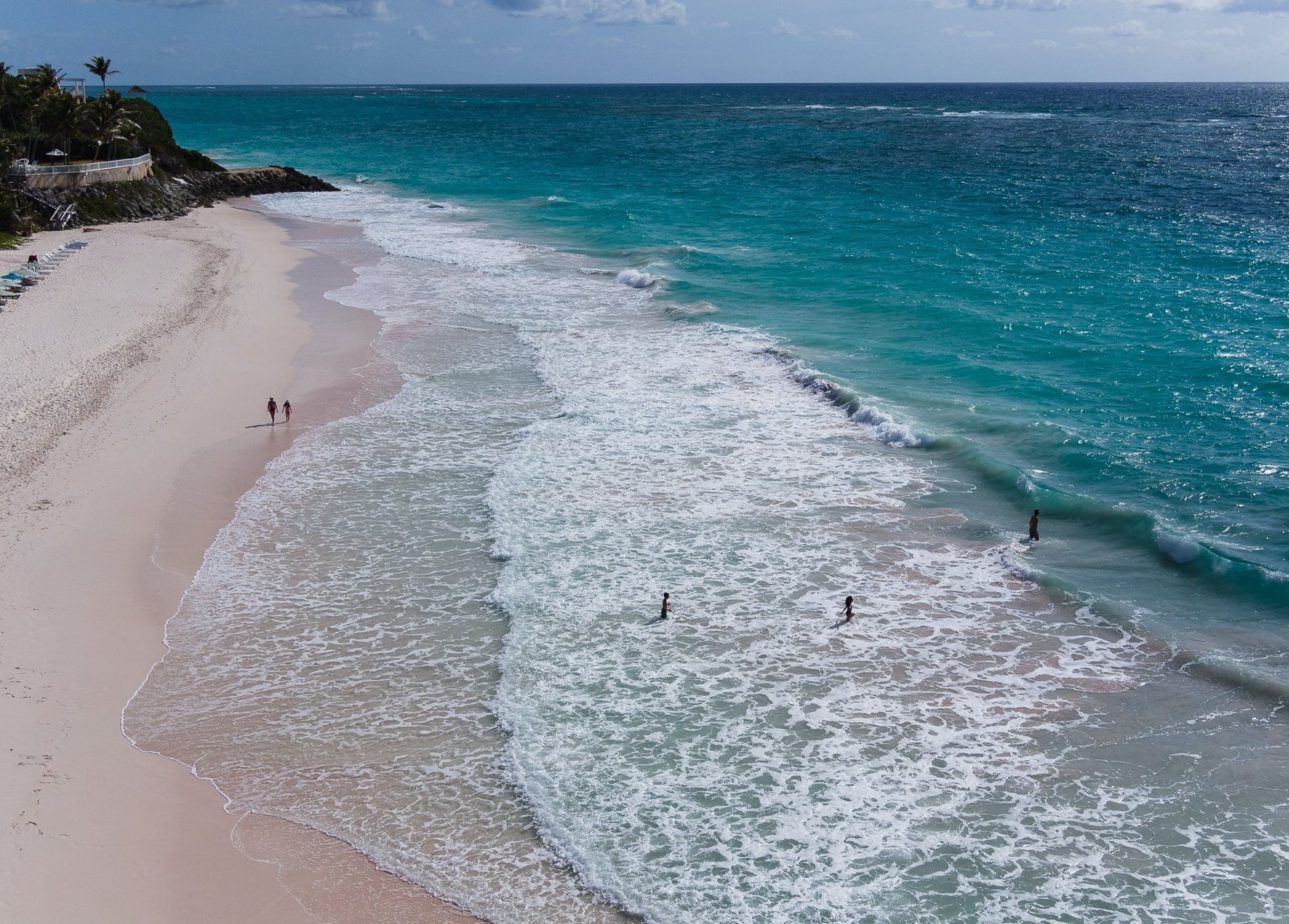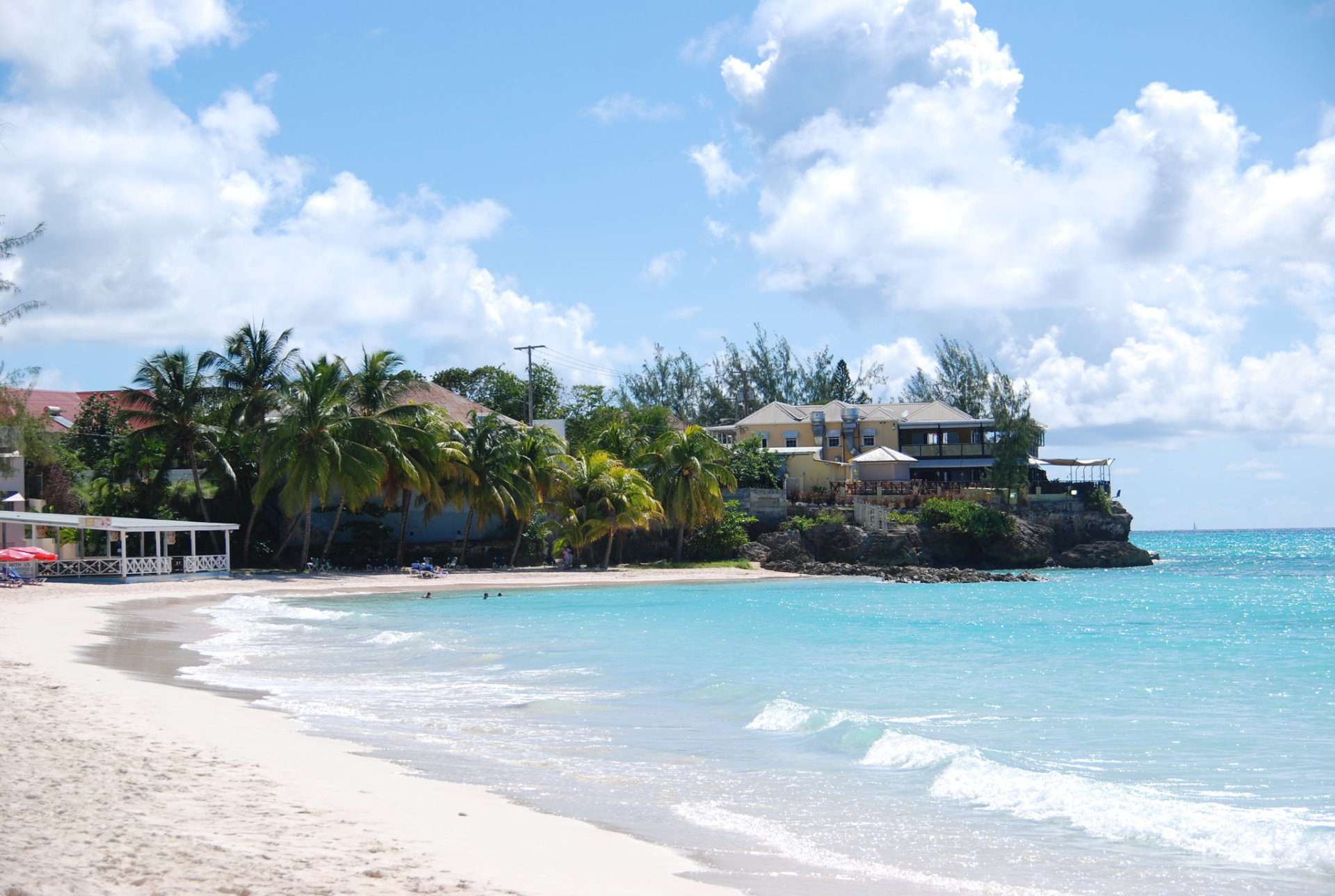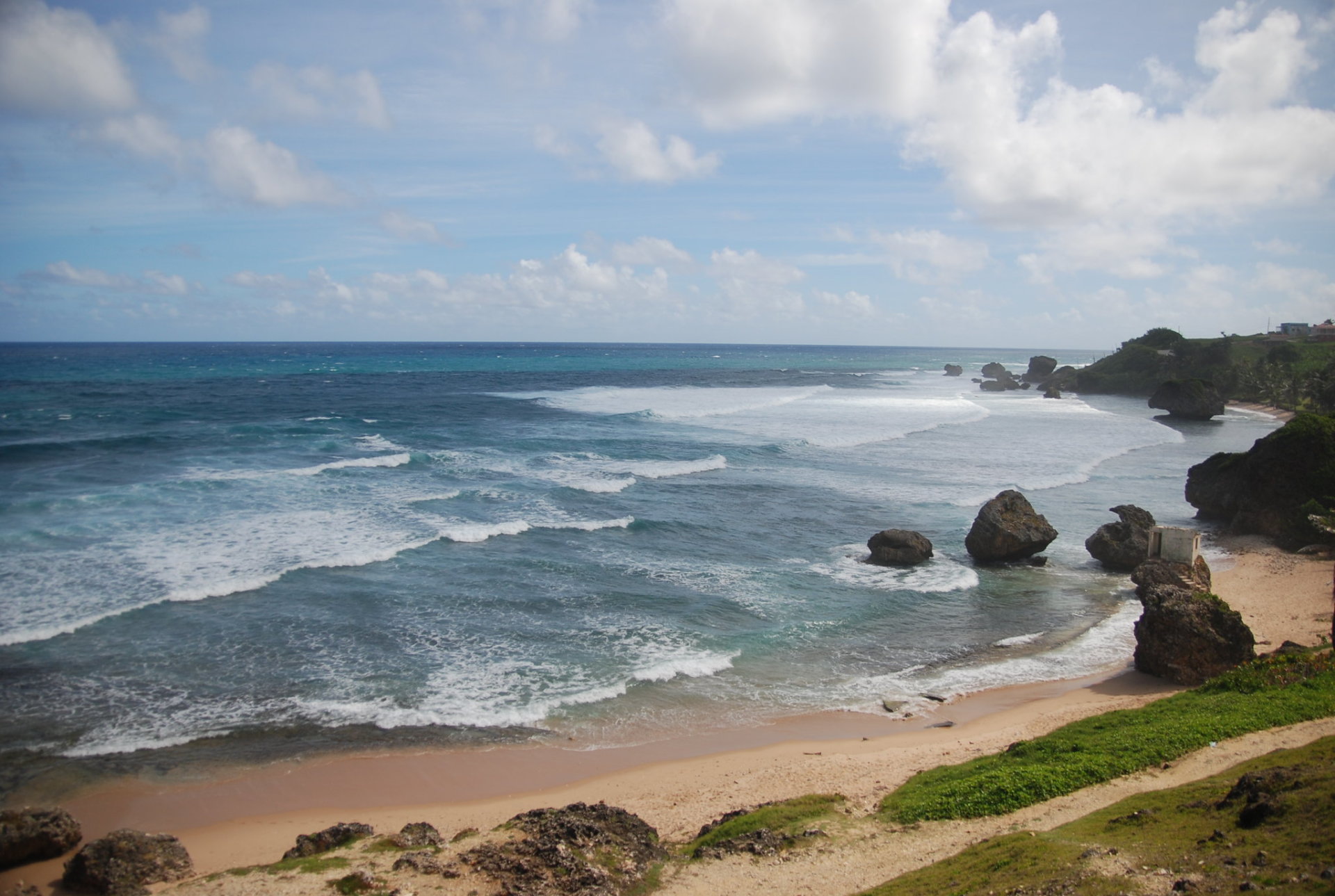 Barbados is a beautiful beach destination that meets the needs of sun-bathers, swimmers, snorkelers, and surfers alike. An average holidaymaker spends every day on one of the island's stunning beaches, no matter what season they visit. Still, the best time to enjoy the seaside here is the dry months from December to May. The official hurricane season lasts between June and November.
Best beaches in Barbados
The best Barbados beaches are scattered all along the island's shore. Most of them are public, so you can simply wander around and choose the most eye-catching spot to unwind by the sea. Anyway, we've selected our top seven places to ease your decision-making a bit.
Dover Beach
Several great locations are nestled on the southern shore of Barbados. Dover Beach, west of Oistins, is a popular choice praised for reasonably-sized waves, vibrant underwater life, and windsurfing. And the nearby town of St. Lawrence Gap is a perfect place to end the day with some nightlife fun.
Rockley Beach
Further westwards, you'll find another lively beach known by two names—Rockley and Accra. Besides swimming and bathing, it offers dozens of watersports, such as body-surfing, sunfish sailing, windsurfing, and snorkeling. Also, when you visit Rockley Beach, make sure to stroll its mile-long scenic South Coast Boardwalk and go shopping at the Hastings Farmers Market.
Brownes Beach
Some of the finest beaches with white sands and calm waters lie within Carlisle Bay near Bridgetown. Check out the famous Brownes Beach, listed among the most expansive beaches in Barbados. You can enjoy its captivating views from a kayak or SUP.
Crane Beach
If you shift to the eastern shore, stop by Crane Beach to capture its pink-hued sands, rugged cliffs, and powerful waves. Surfers will fall in love with this place, but swimming isn't always safe here. Anyways, these picture-perfect landscapes and invigorating vibes are worth seeing.
Bottom Bay Beach
Breathtaking Bottom Bay Beach, sitting among the cliffs, is not the best option for swimming. Yet, this beach is one of the most secluded locations on the Barbados shoreline. So, if you wish to escape crowds and enjoy a romantic day in the shade of swaying palms, Bottom Bay is the best place!
Bath Beach
Bath Beach is an oddity on the east coast, as instead of powerful waves, the waters here are calm. The beach is equipped with change rooms, showers, and picnic areas shaded by grand casuarina trees. Not surprisingly, Bath Beach is the locals' favorite. Additionally, at the north end of the beach, you can find a small waterfall. And if you explore the area further, you might discover the remains of the old railway.
Bathsheba Beach
We finish our list of top beaches with the rugged and scenic Bathsheba Beach, a prime surfing destination in Barbados. Again, swimming is not recommended in these waters, but even if you're not a keen surfer, you can always snap a pair of great shots and indulge in sun-bathing.
Map of Barbados beaches
Have a look at the map featuring Barbados beaches and accommodations nearby. Generally, the west coast is more suitable for families with kids, while the east coast, blessed with rough waves of the Atlantic, is better for extreme watersports. After all, you could always stay on one side of the island and easily travel to the other side, thanks to Barbados' small size.
Find hotels and airbnbs near Barbados Beaches (Map)