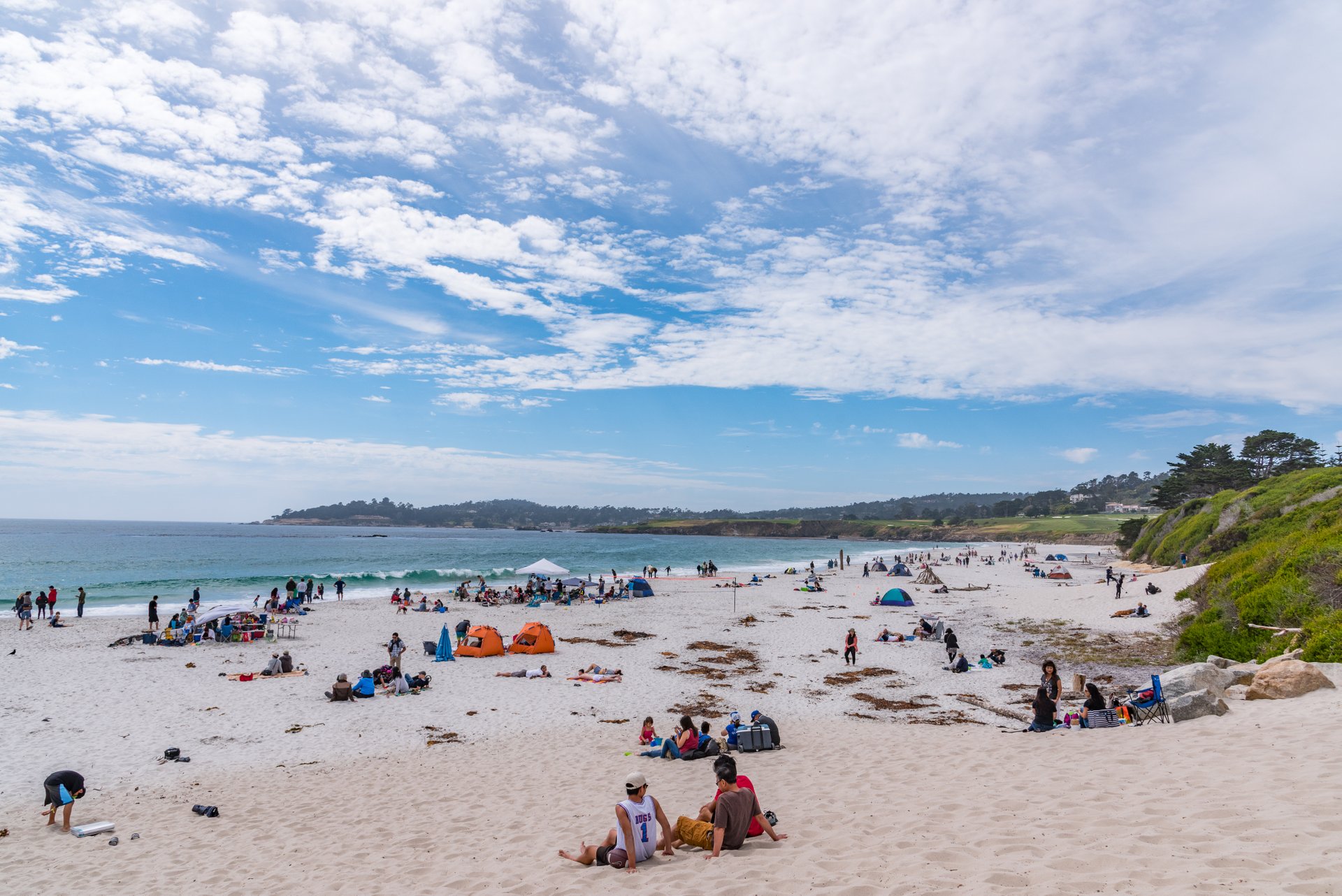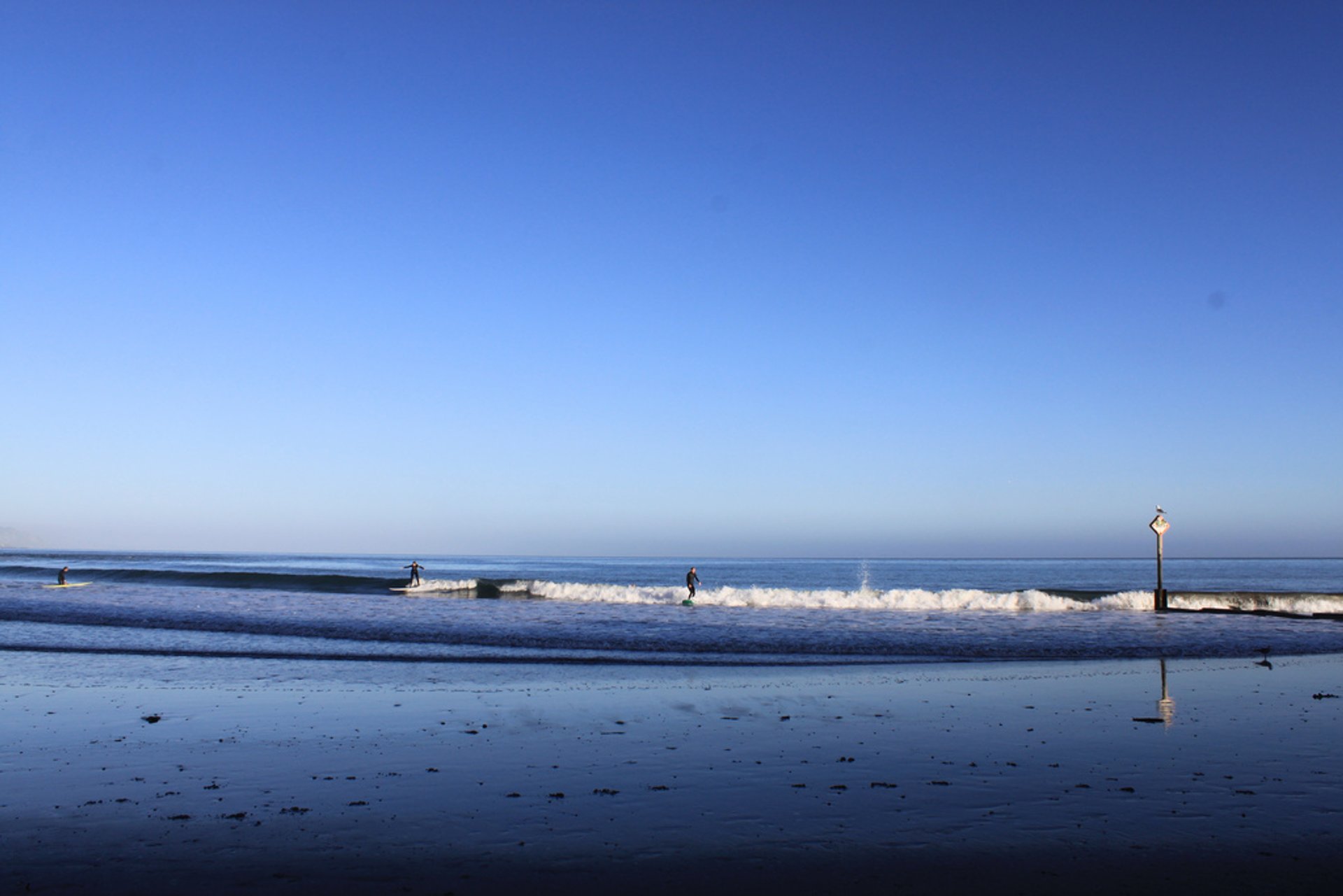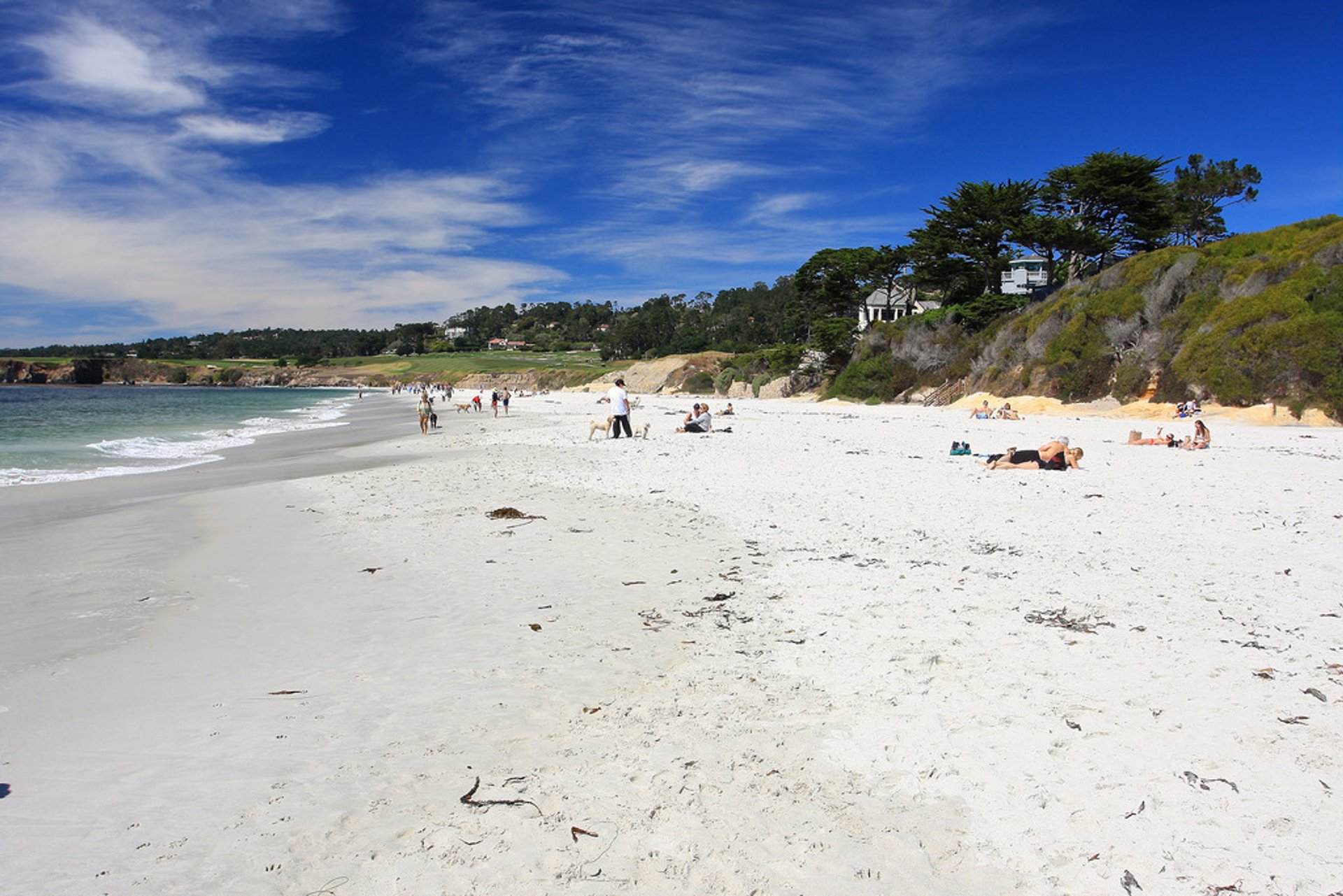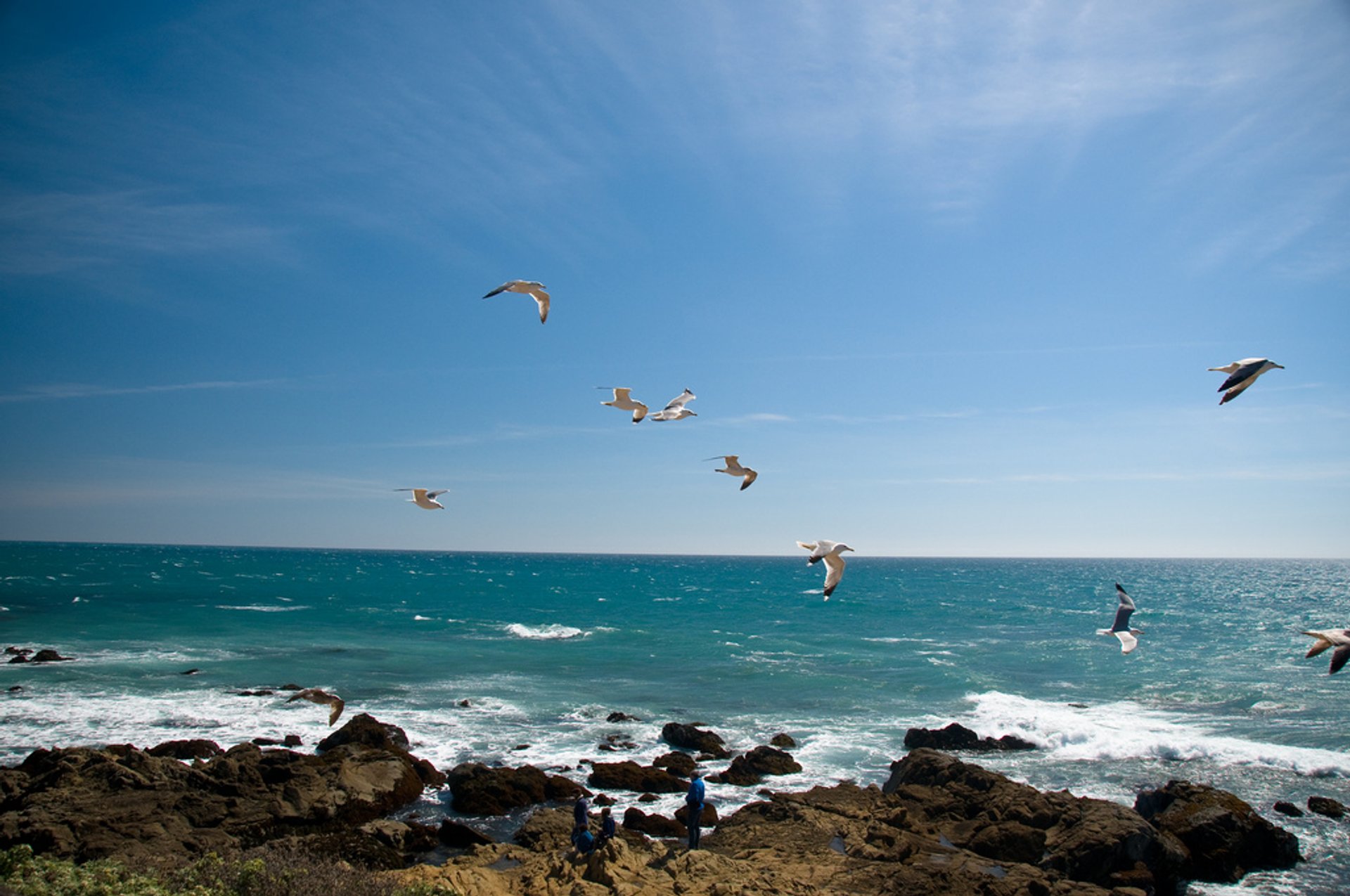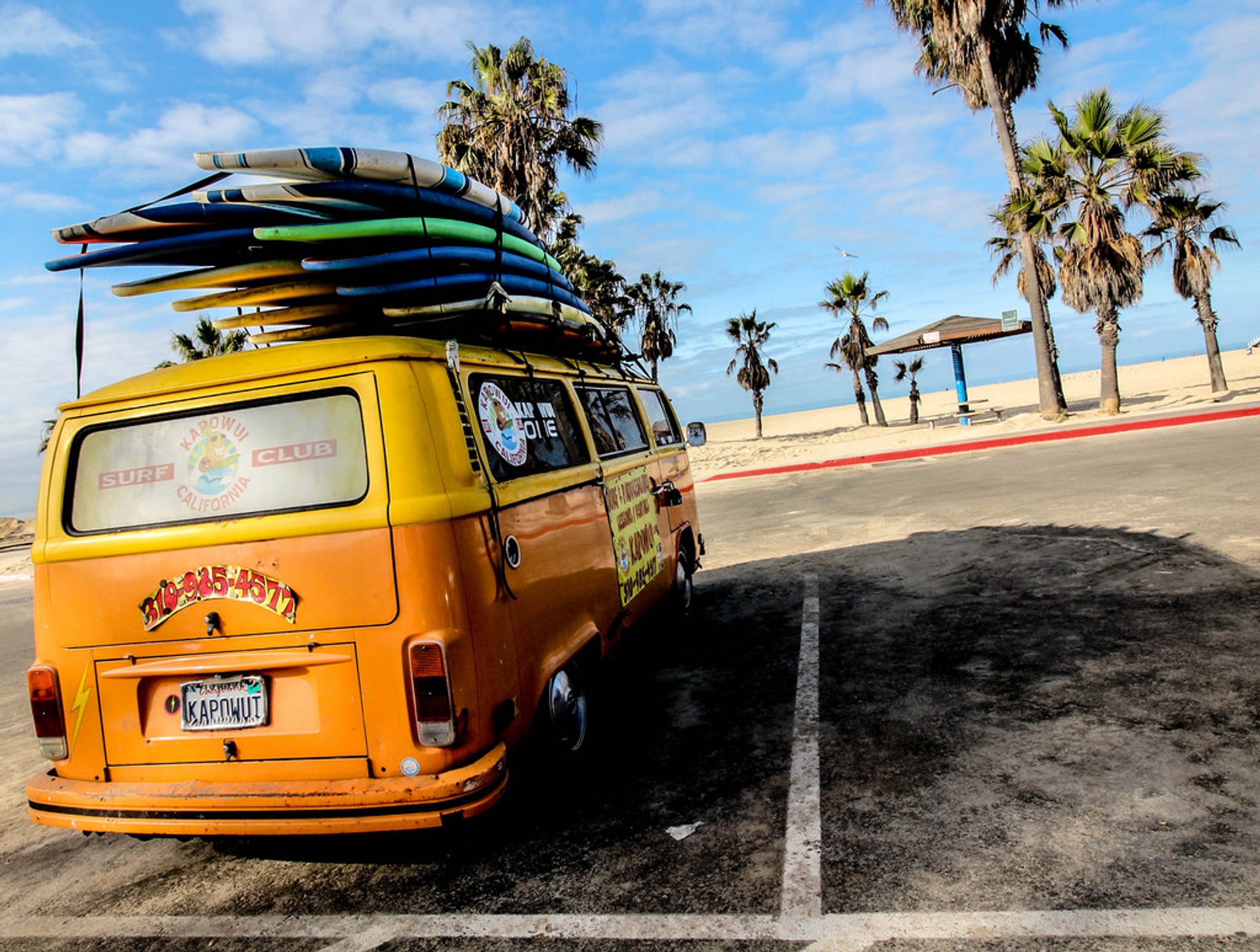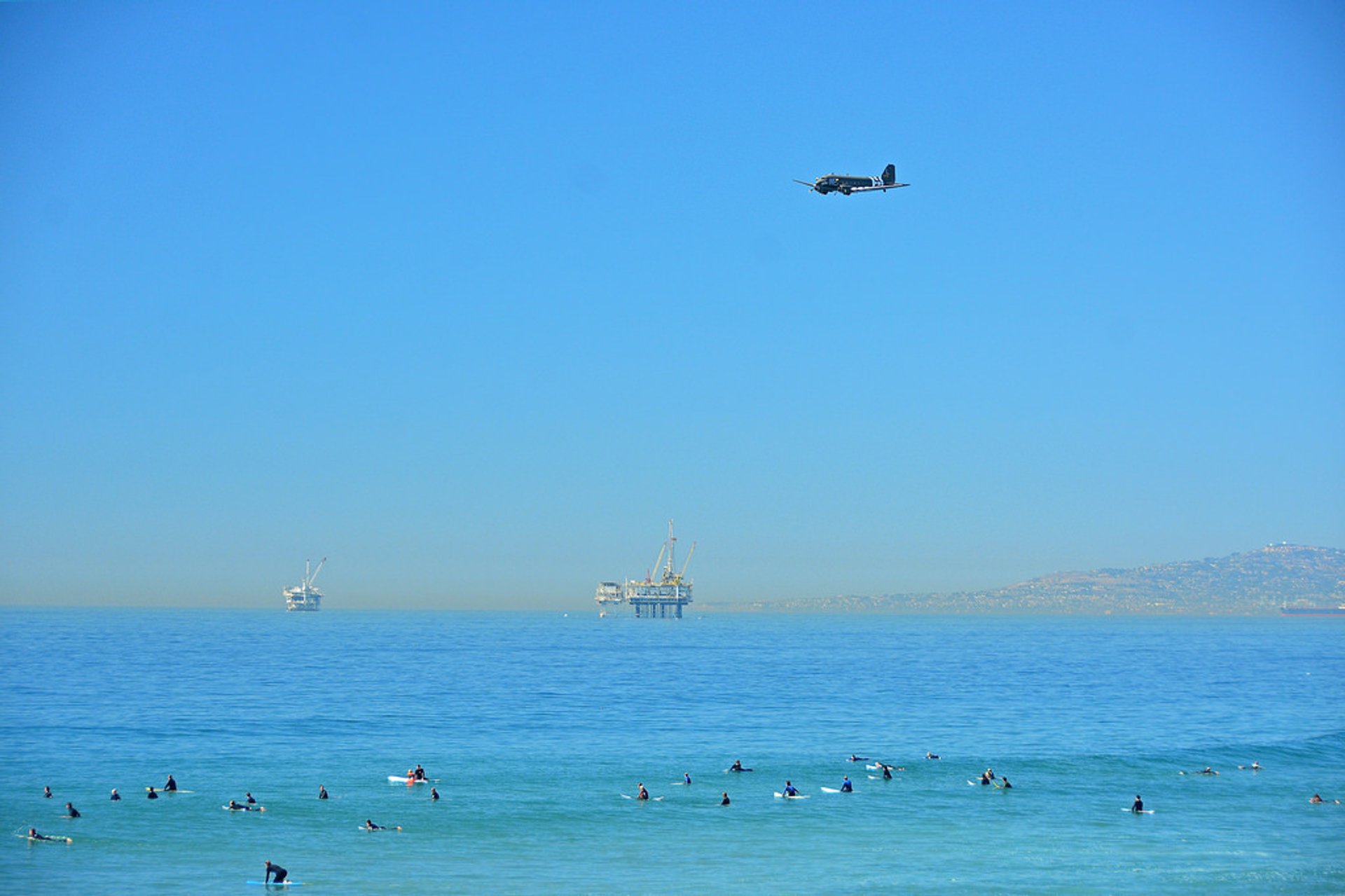 When it comes to choosing the best beach in California, it's quite hard to pick the best, as almost all of them are worth a visit. Almost 1400 km of California coastline features over 420 public beaches. Here you can find all kinds of beaches from sandy or rocky to sunny or foggy. Whether you like crowded loud party beaches or secluded, romantic ones, you can find any kind you like. Surfers can find beaches with perfect waves. There are beaches good for swimming and even nude beaches.
Bolinas Beach is one of the secluded beaches with beginner-friendly waves. But it is also a hot spot for great white sharks, and there will be no special sign when it appears, so you should keep an eye on the water surface all the time.
Carmel Beach is one of the best spots with clear white sand, beautiful cypress trees, and gorgeous sunsets. It is also known for great waves perfect for intense surfing and dog-friendly rules. Although swimming isn't allowed here, because of the vicious riptides. It's a good place for romantic escapes.
Cayucos is a perfect beach for water activities and kilometres of beautiful walks. If you are up to surfing, kiteboarding, kayaking and even fishing. Coronado Beach is a magical spot with white sand beaches and warm water for swimming. The infrastructure is also quite good, including restrooms, showers, dog run, volleyball, and seasonal lifequards. This flat beach is also good for skimboarding. Manhattan Beach is one of those glamorous beaches with all that shine and glory. Surfers, volley players, jogging people, girls in bikinis, million-dollar homes, chic shops, and expensive restaurants.
Moonstone Beach is a quiet escape to nature. This small town offers cute little inns, cozy cafes with tasty food, and fine wine. The beach itself is never crowded and here you may see whales, dolphins, and sea otters. Santa Monica State Beach offers amazing mountain views to its visitors. It also features beach volleyball courts, surf classes, and famous bike paths. This destination is also known for its food, shopping, and entertainment. Colorful roller coasters, Ferris wheels, arcade games, and lots of other activities are waiting for you there as well.
One of the most recognizable beaches of California is Venice Beach. It's a circus with sand and ocean. It is popular with bodybuilders (at Muscle Beach), various performers, tourist shops, and surfing.
Huntington Beach is one of the top ten best California beaches. It is known as a Surf City USA thanks to its fantastic waves and annual surfing competitions, like the US Open of Surfing. It is a home to the International Surfing Museum. It is also a popular family beach with a separate section for dogs. Dog beach in San Diego is a paradise for dog owners and surfers. One of the most beautiful beaches can be found in western Malibu.
Find hotels and airbnbs near Beach Season (Map)