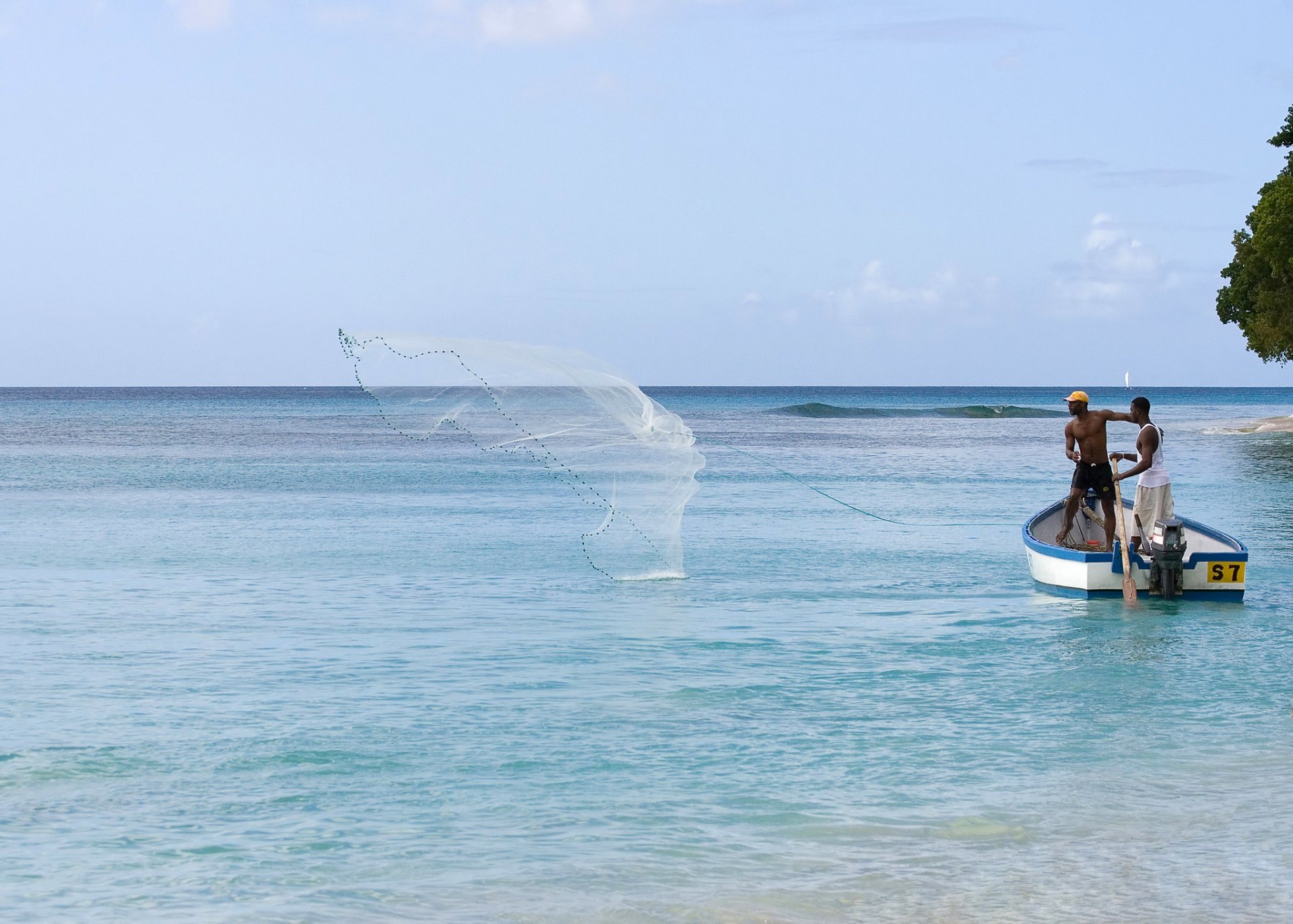 Barbados is an excellent destination to enjoy fishing. Thanks to warm tropical waters, the island boasts over 500 fish species. Yet the most targeted ones include barracuda, dolphin fish (mahi mahi or dorado), wahoo, tuna, and blue and white marlin. The best thing is you don't need a fishing license to enjoy game fishing in Barbados. So anyone with a passion for the rod and reel can treat themselves to a unique angling adventure. Sportfishing season is in full swing between January and April, but you'll find some opportunities year-round.
Barbados fishing charters
The most convenient way to experience the fishing season in Barbados is to book a private fishing charter. Fishing operators offer both deep sea fishing and coastal trips. Usually, a fishing tour includes transportation along with equipment and some food and refreshments. And licensed guides have excellent knowledge of local waters and fishing techniques. You can find multiple Barbados fishing charters available for online booking.
Deep sea fishing in Barbados (best in January–April)
Most anglers seek deep sea fishing trips to hook a dream catch, such as billfish, wahoo, kingfish, or mahi mahi. With the deep waters close to the shore, you spend only minutes getting there and have more time for the fishing itself. But certain species, such as marlin, require traveling a bit further offshore. Most charters depart from the capital of Bridgetown. The average cost is £75 per person per hour, and the trips typically run for four or eight hours. So you can choose a half-day or all-day adventure. A fishing boat normally accommodates up to five anglers.
Shore fishing in Barbados (best in December–May)
Sometimes you don't have to leave the shore for an unforgettable fishing experience. Shore fishing in Barbados is possible along almost all 49 mi (79 km) of its coastline, except some cliffs. Fishing from the shore is all about the weather—the prime time is December through May, thanks to fewer storms at sea. The two most popular spots are Holetown and Speightstown on the west coast. You can try spot and fly fishing to hook some bonefish, permit, tarpon, and barracuda. Also, bottom fishing is great for catching snappers, groupers, and even sharks. To increase the odds, go fishing when the tide is coming.
Barbados fish markets
If you're more into savoring the fish rather than angling, head to local fish markets in Bridgetown and Oistins. Fishers bring their catch in the late afternoon or evening. One of the best places to feast on fresh fish in Barbados is the Oistins Fish Fry.
Map of fishing in Barbados
Lastly, have a look at the map of the top fishing sites in Barbados. Perhaps, you'd like to book accommodations somewhere nearby. Planning in advance always pays off.
Find hotels and airbnbs near Fishing in Barbados (Map)