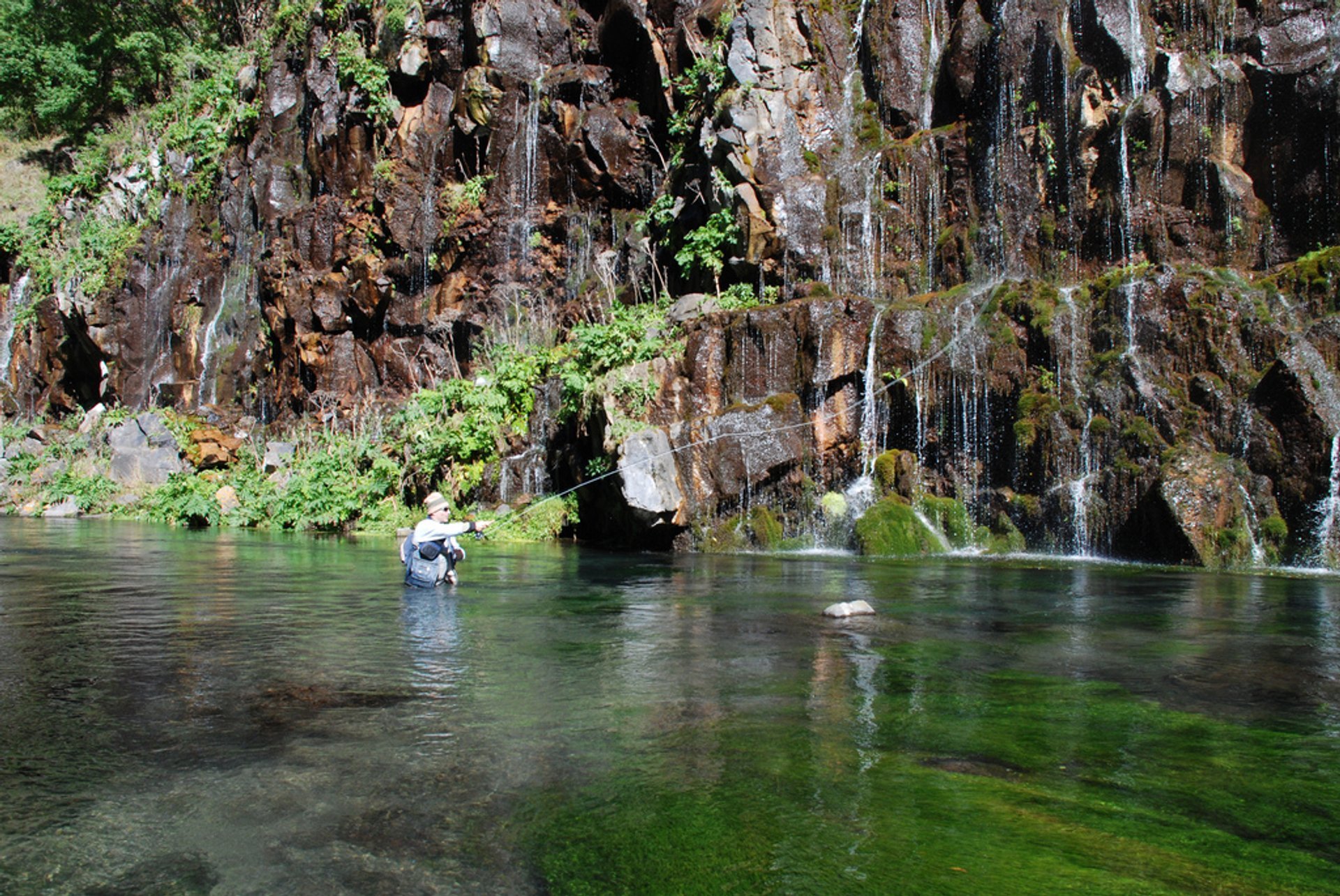 The variety of waters across Georgia offers an enormous assortment of fish, with the trout being the most popular the mountain rivers.
One of the best places for trout fishing is the Rioni River, which runs from the Upper Racha mountains to the Black Sea. Another suitable area is the Tusheti National Park. All the rivers in the Tusheti National Park are all glacier-fed water running off of shale rock, which is absolutely beautiful. To catch the trout, you can use common fly fishing material and equipment.
Generally, the Republic of Georgia can be a total fisherman's paradise. From the beautiful landscapes and ample mountain rivers and streams, it's hard to dampen the desire to fish here as this activity can turn into an unforgettable adventure with lots of adrenalin! The best time in the mountainous regions is July through September, but you can start already in May at the foothills.
Find hotels and airbnbs near Fishing Trout (Map)