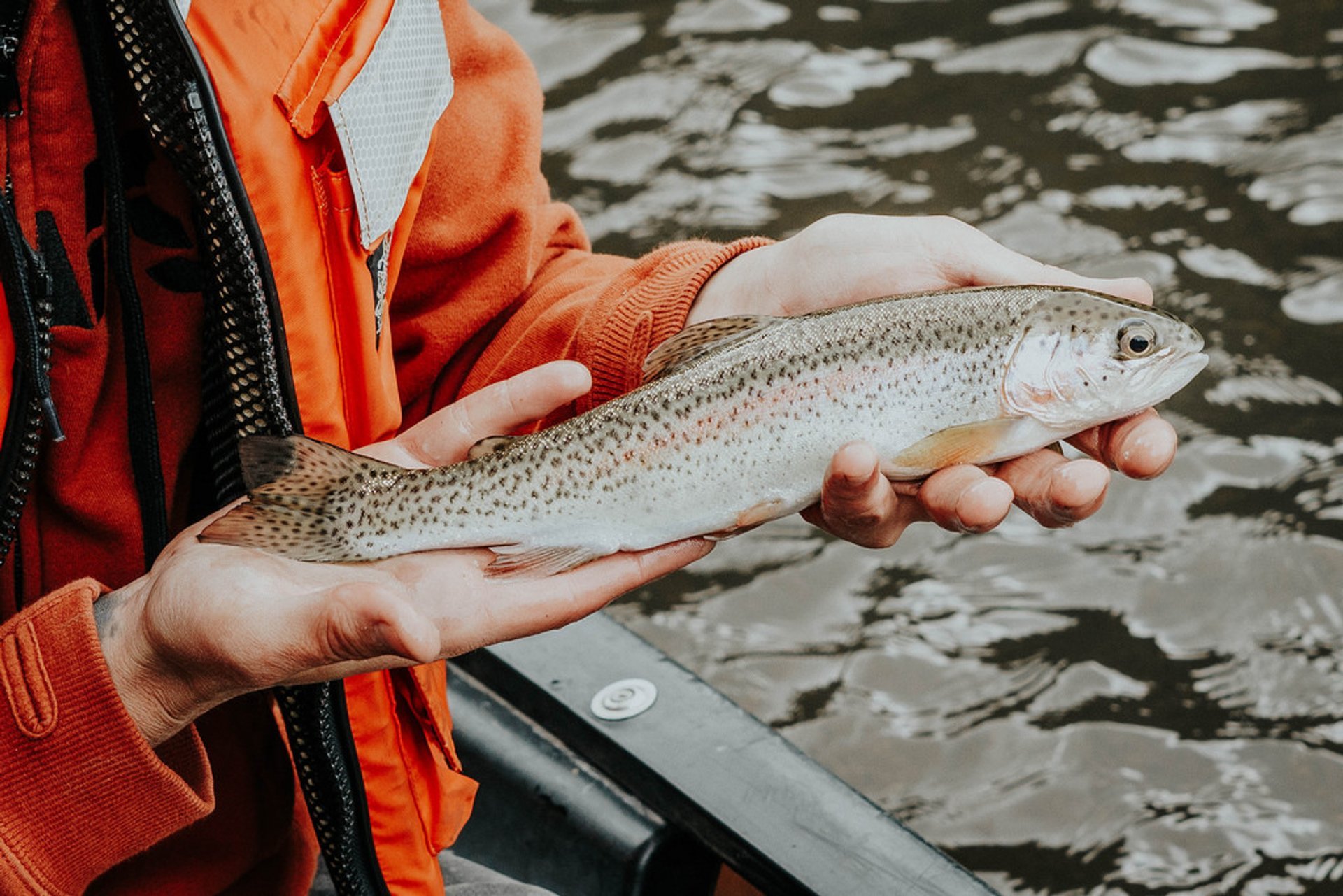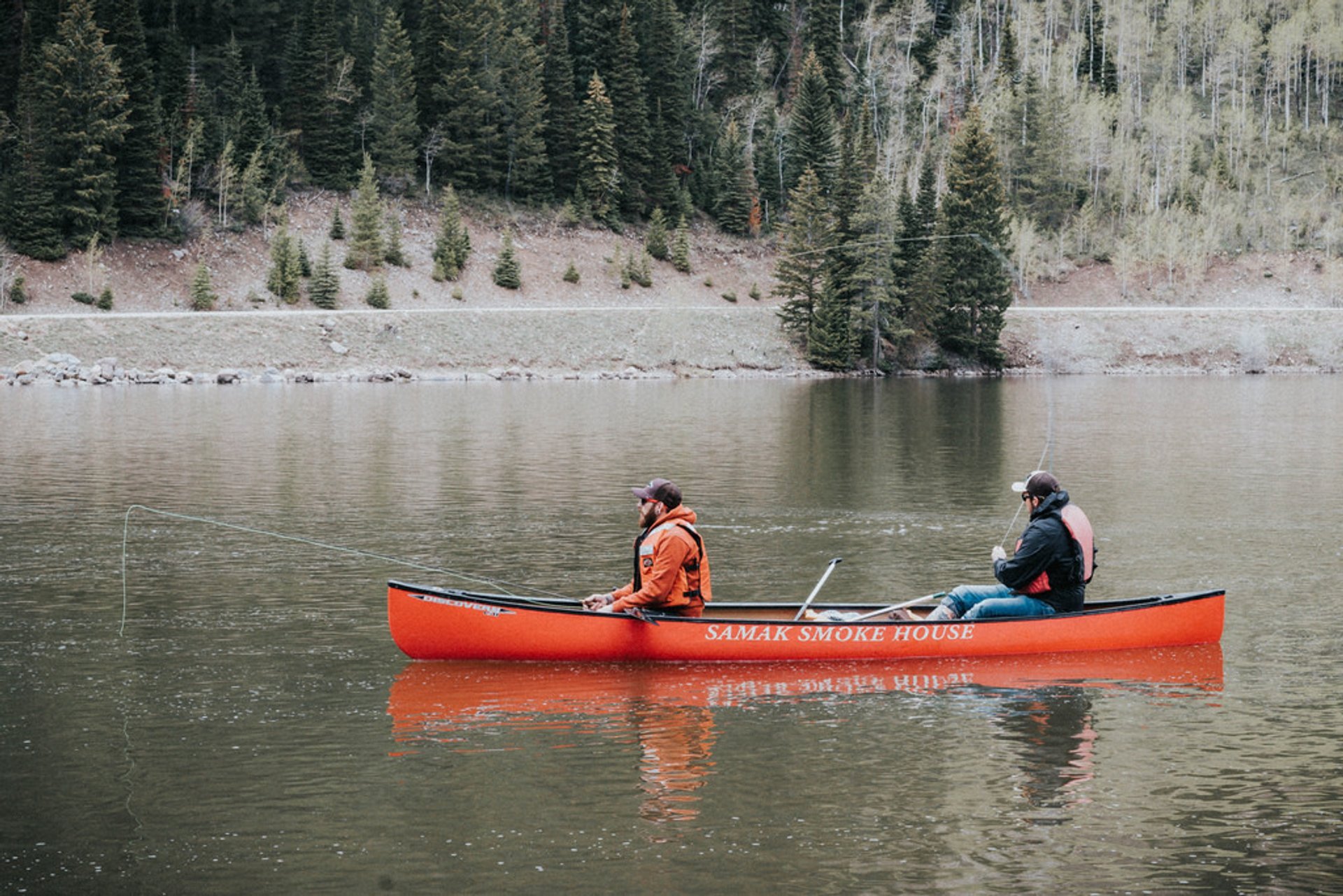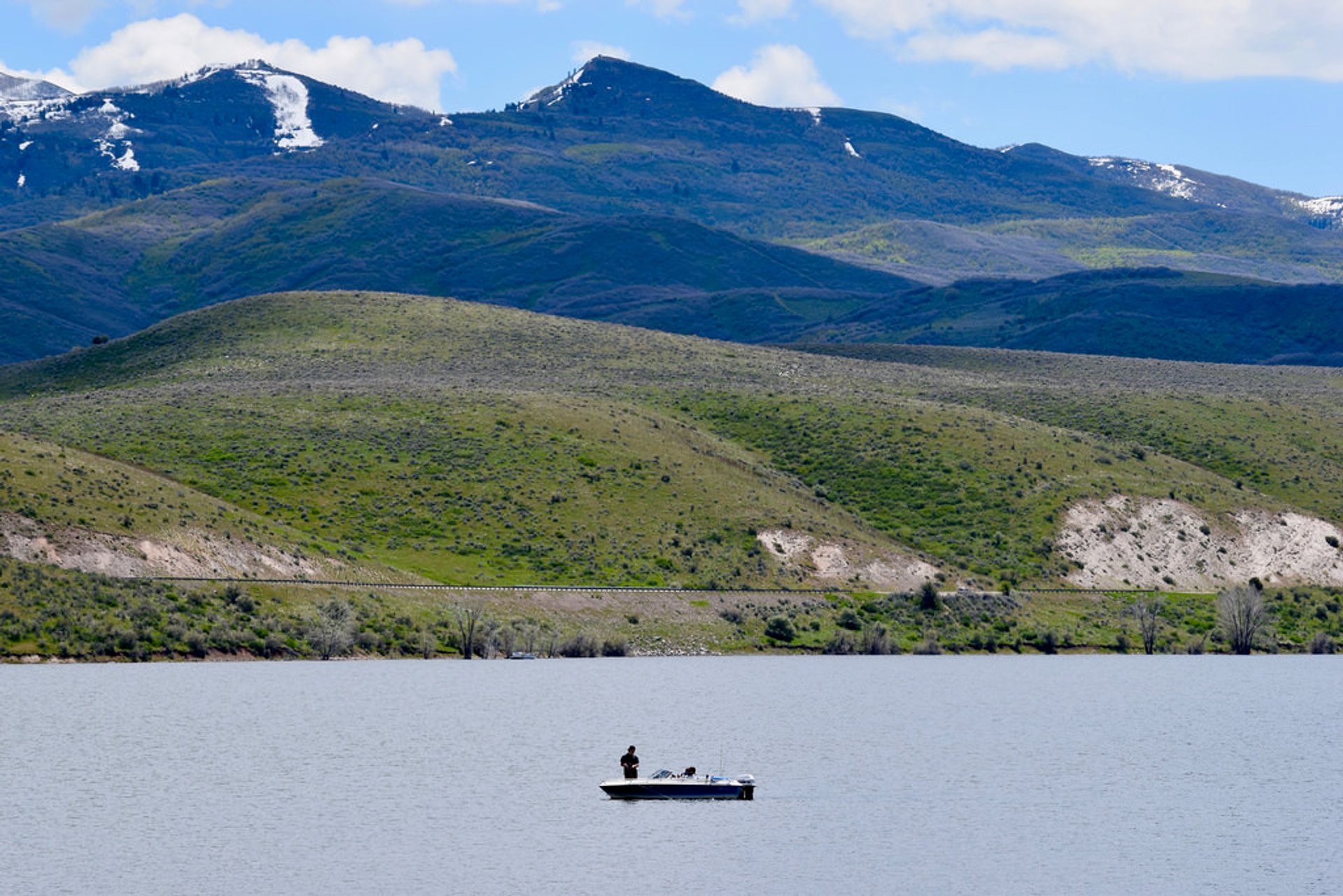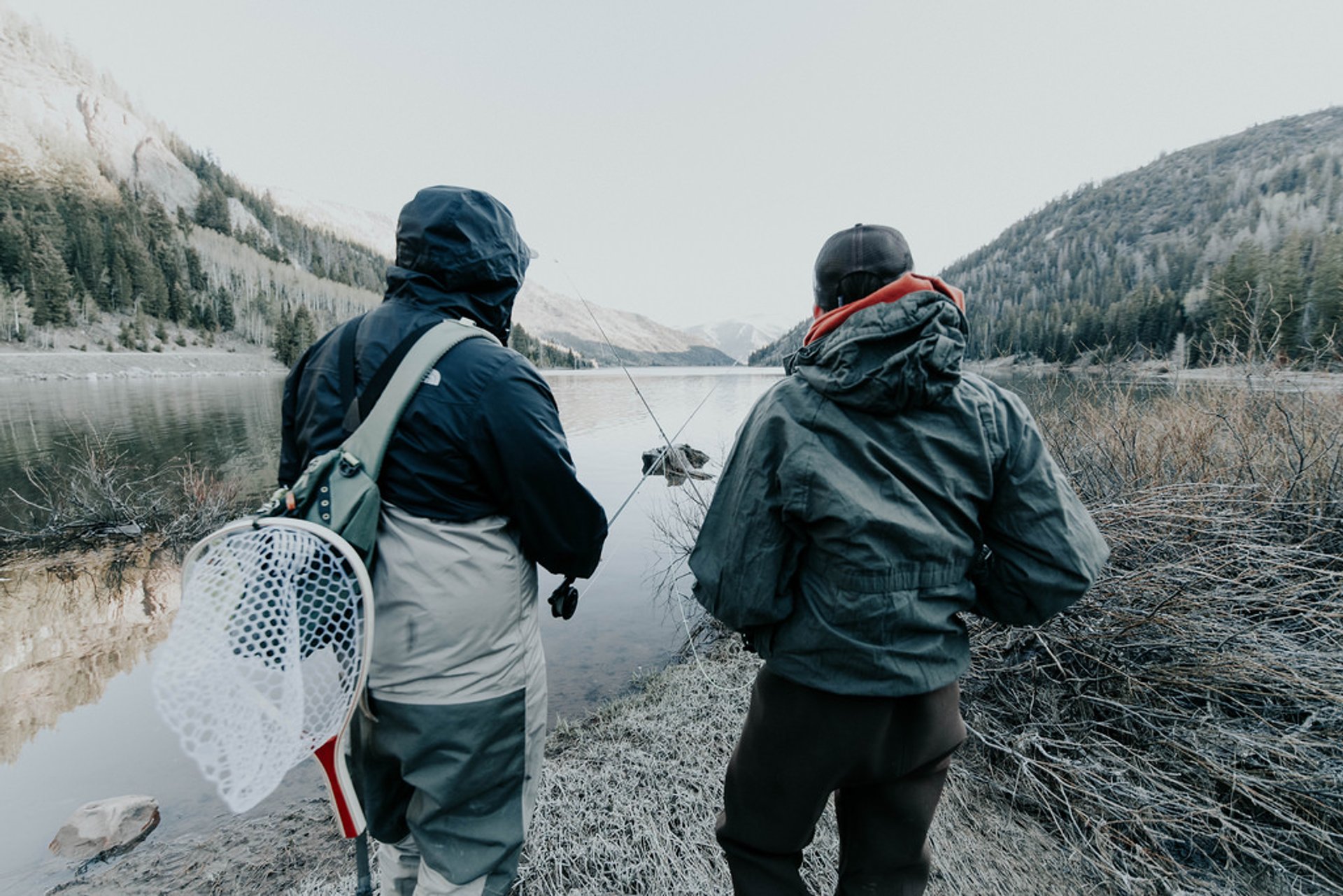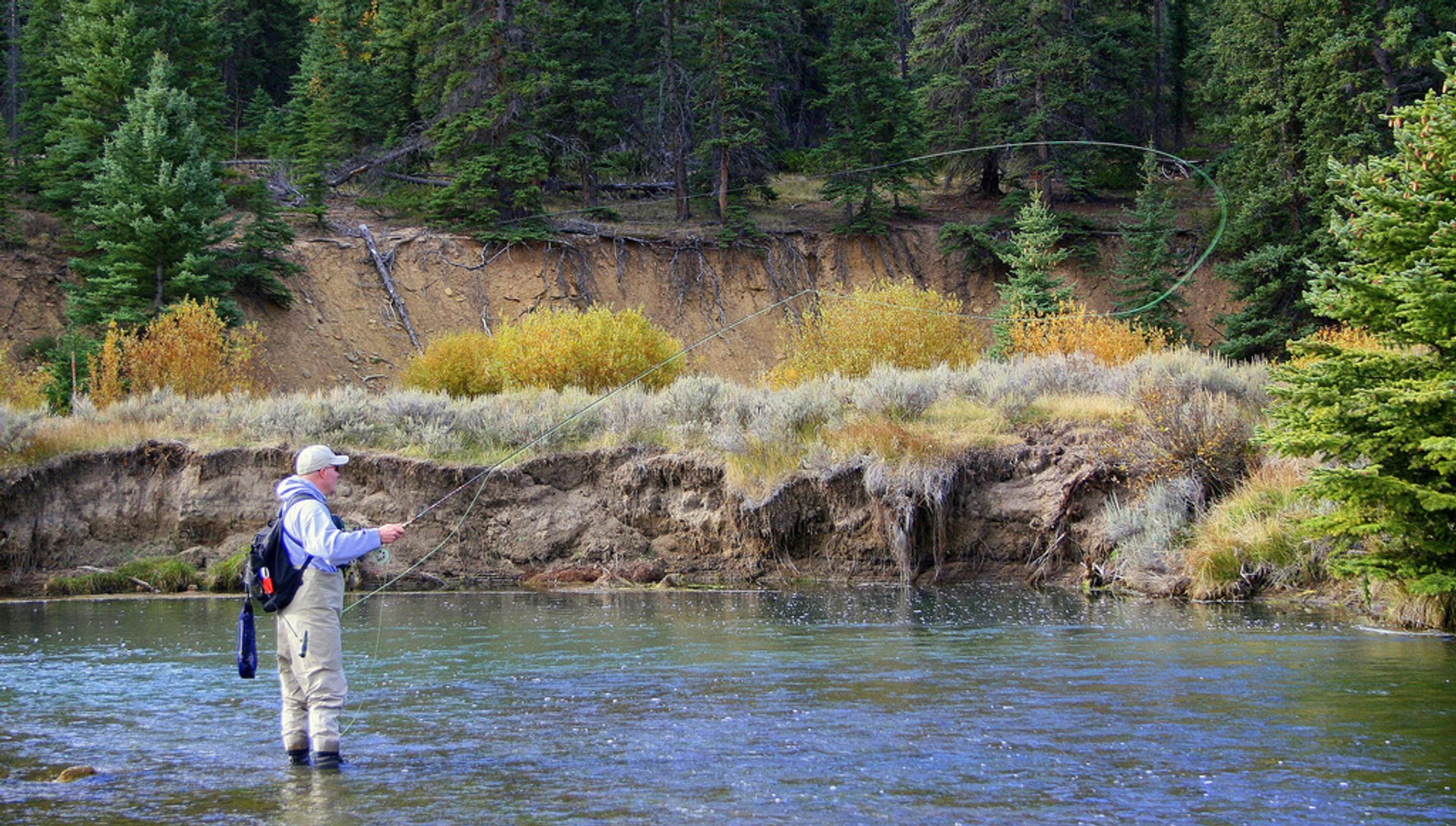 Utah offers varied fishing opportunities that suit everyone's tastes and desires. Anglers can find over 1,000 fishable lakes, rivers, reservoirs, and numerous streams. Stunning landscapes of red rocks, canyons, and mountains are an additional plus for enjoying your favourite activity.
The state of Utah is well-known for perfect trout fishing conditions in mountain lakes and streams. It also offers great opportunities for fly-fishing. Around six rivers and three flat water basins offer some of the best conditions for this kind of fishing. These are Cutler Reservoir, Deer Creek Reservoir, Electric Lake, Fish Lake, Flaming Gorge Reservoir, Lake Powell, Stateline Reservoir, and Utah Lake. Fish species range from the rainbow and native cutthroat trout to large mackinaw and brown trout, striped bass, walleye, bluegill, whitefish, and more. Eight water reservoirs have kokanee salmon or common carp in them.
Fishing enthusiasts can find great spots around the state, but Southern Utah is the best region. Hundreds of lakes and rivers in the southern part of the state are regularly stocked with fish. One of the best fishing destinations here is the Sand Hollow Reservoir. This spot features the geological formations similar to those of Zion National Park and modern facilities found on the lakefront. Anglers can find bass and bluegill here. If you are looking for a more remote and silent spot, Pine Lake is your best choice. Located near Bryce Canyon National Park, this small natural lake is filled with rainbow trout.
Fish Lake and Johnson Reservoir are both parts of the Fish Lake National Forest. These are also some of the most popular fishing destinations. The variety of species here include splake, cutthroat trout, rainbow trout, brown trout, and brook trout. The fall season at this place is the most remarkable. The largest freshwater lake in the state, Utah Lake, is one of the greatest fishing spots as well. Anglers can find channel catfish, walleye, white bass, black bass, and several species of panfish.
Most of the waters in the state are open for fishing year-round. You should check the rules, limits, and catch-and-kill regulations before you go fishing in the particular spot.
Find hotels and airbnbs near Fishing (Map)