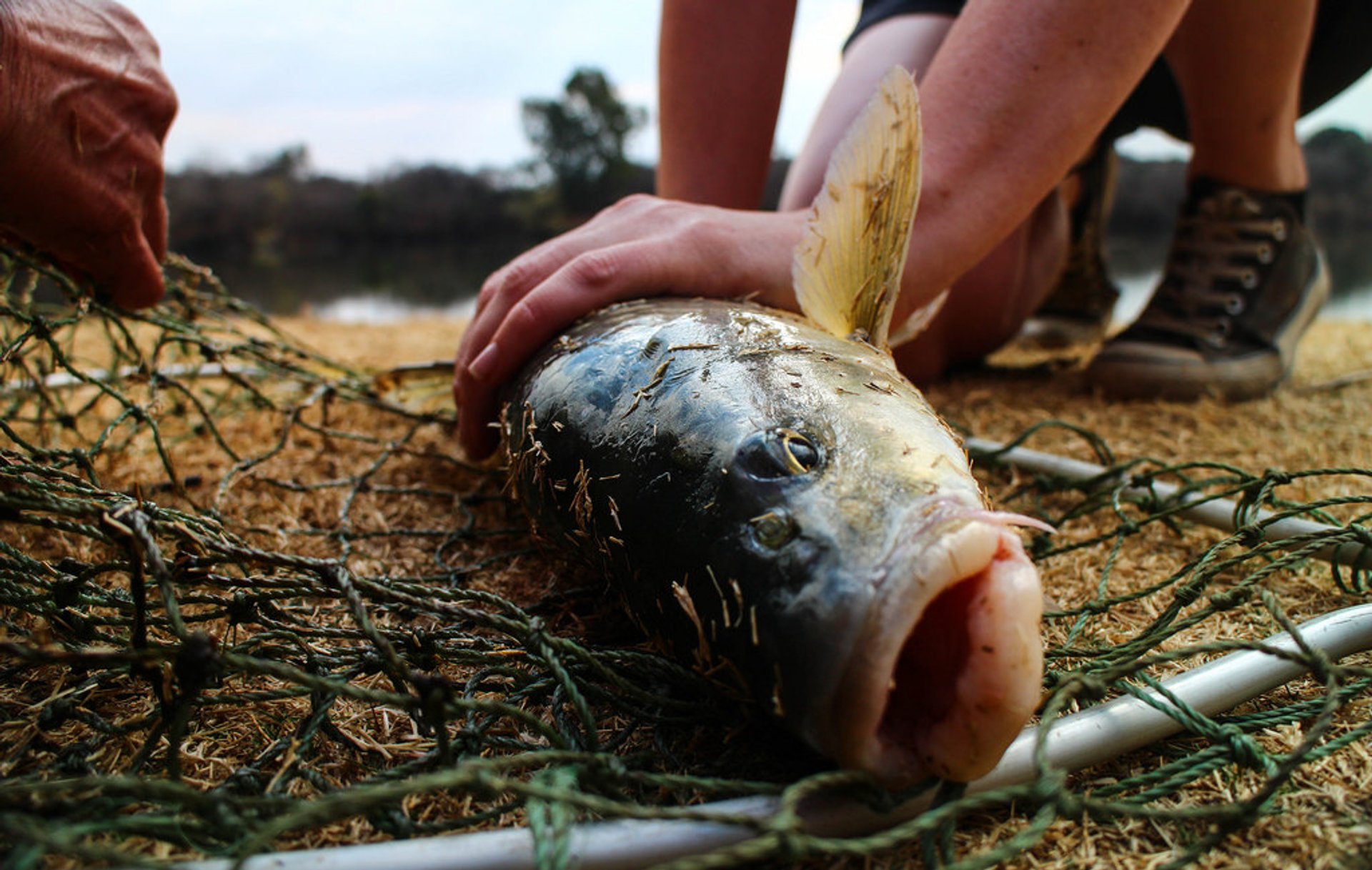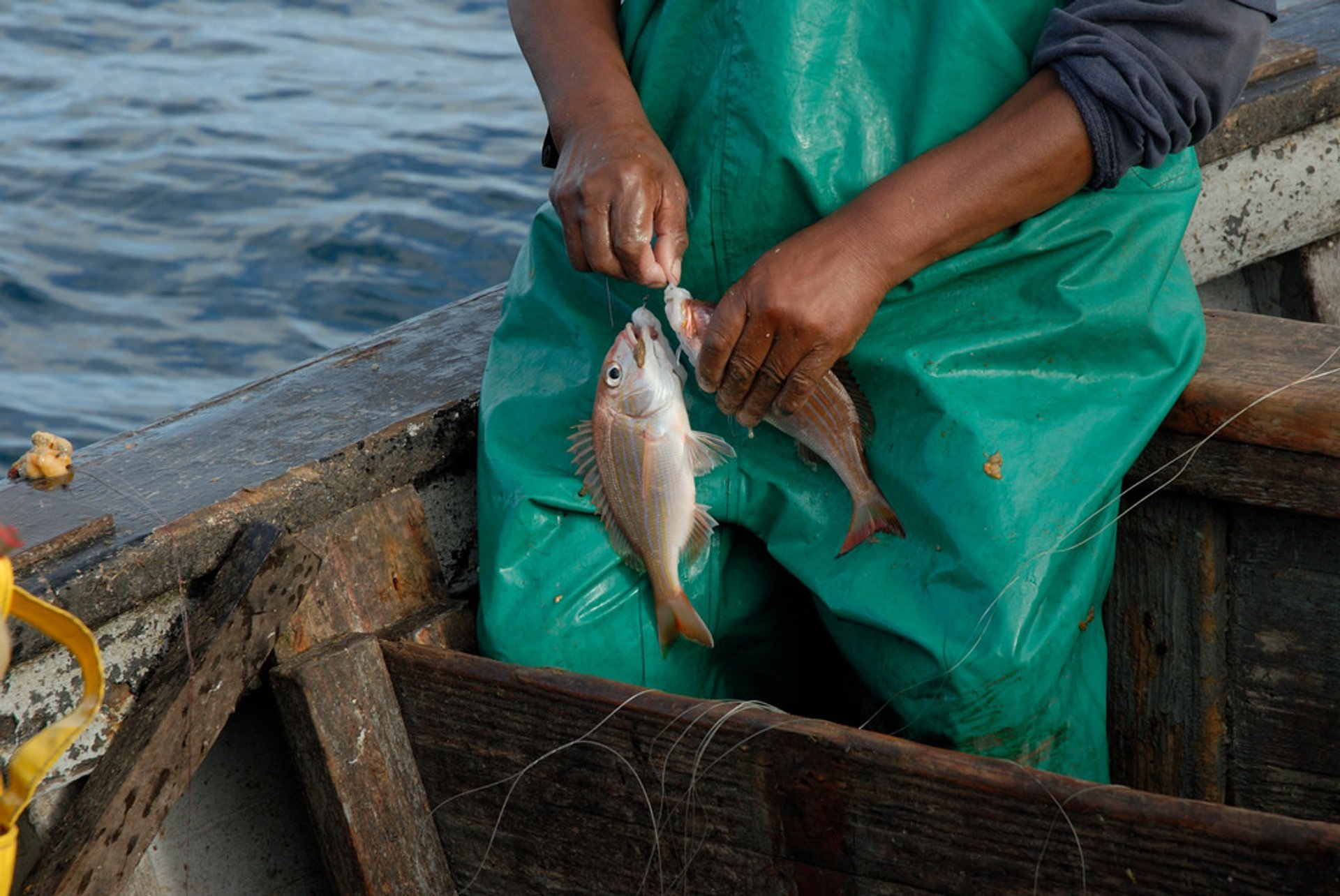 South Africa is blessed with 3000 kilometres of coastline, as well as numerous lakes, rivers, mountain streams, and dams. A fishing enthusiast will surely find a place for a favourite activity.
Provided that you have got special permission for ocean fishing, you are allowed to join deep sea charters—the ocean waters are rich in barracuda, sailfish and tuna. In places around Cape Town, October to December is the most pleasant time for deep sea fishing. In Durban in KwaZulu-Natal province, the official fishing season runs from December to March.
Bass and carp fishing is also available, yet catch and release are encouraged. Mountain rivers and streams flourish with brown and rainbow trout. The highlands are great for seasonal flyfishing, increasingly popular in KwaZulu-Natal, Mpumalanga, and Eastern Cape Provinces, and the rest of South Africa. Whoever dislikes the idea of wading across the rivers may choose fishing in dams or lakes.
Trout is caught mainly between September and May. Flyfishing itself is the best in spring (September–October) and autumn (April–May) when water is warm and fish is active. Although these months are considered the best, some dams and lakes have no closed season. So if you want to go fishing badly, you may find certain opportunities all year round.
Find hotels and airbnbs near Fishing Season (Map)