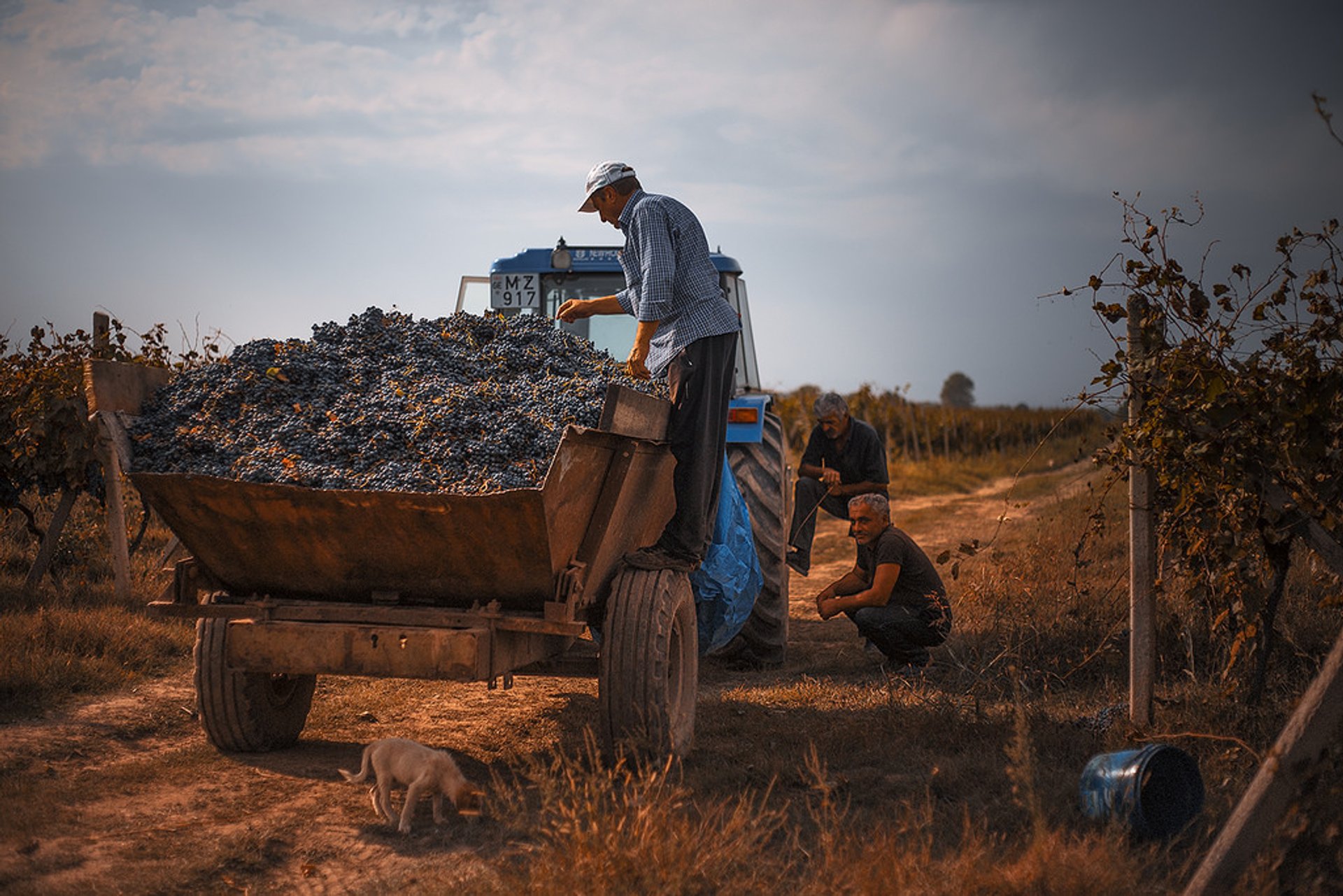 Show accomodations nearby
It might seem odd that harvest season has such a great value for the whole country. But it becomes understandable after you witness rich Georgian traditions related to the harvest period. Most people, even those that live permanently in the city, try to come back to their home villages and help out with the harvest.
Not only people gather plentitude of crops, fruit and vegetables, but most importantly they start gathering grapes for wine. The exhausting harvest days always end up in a huge festivity, often involving the whole village, with dances, laughter and, of course, ​famous Georgian toasts.
Rtveli Featured in