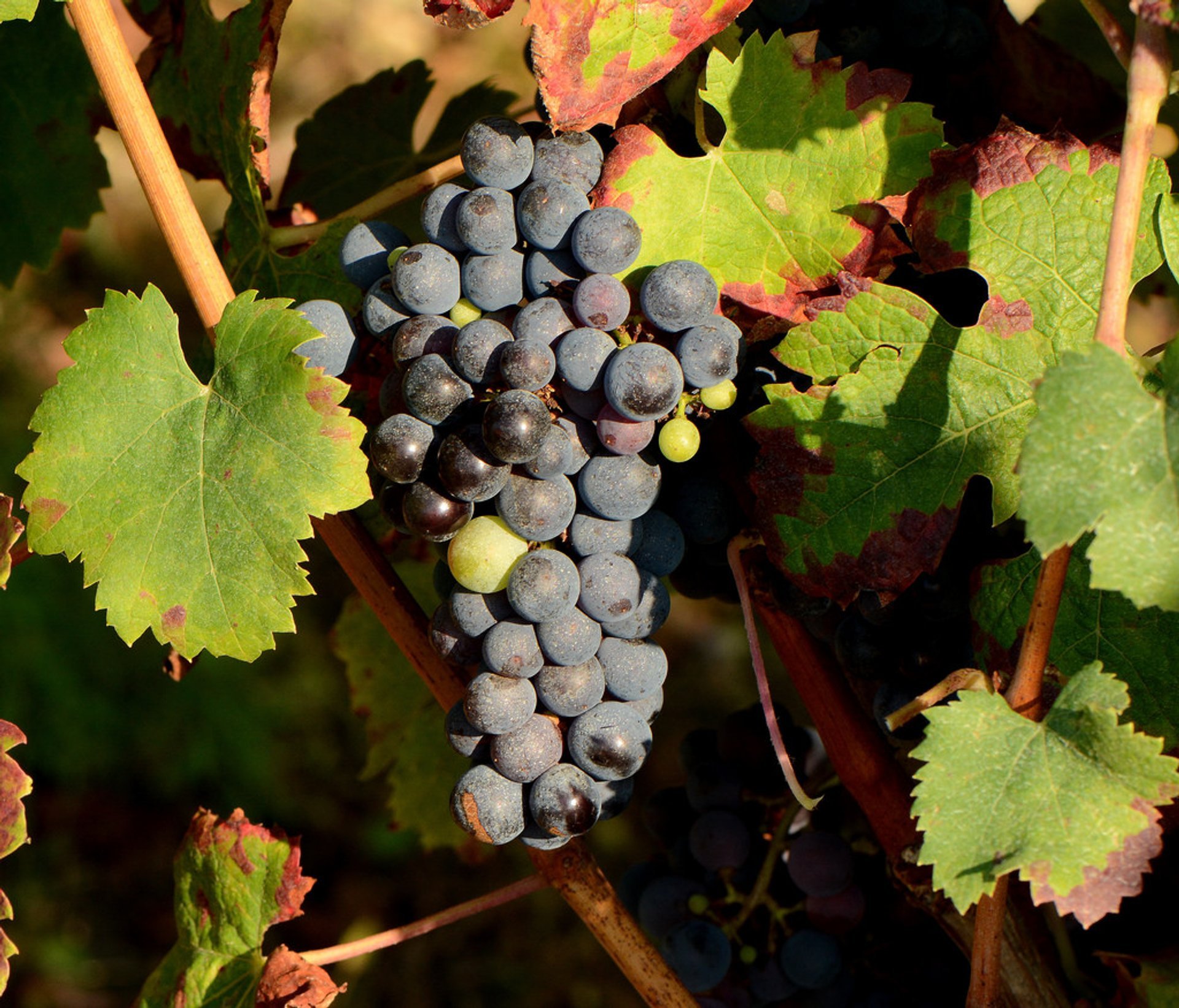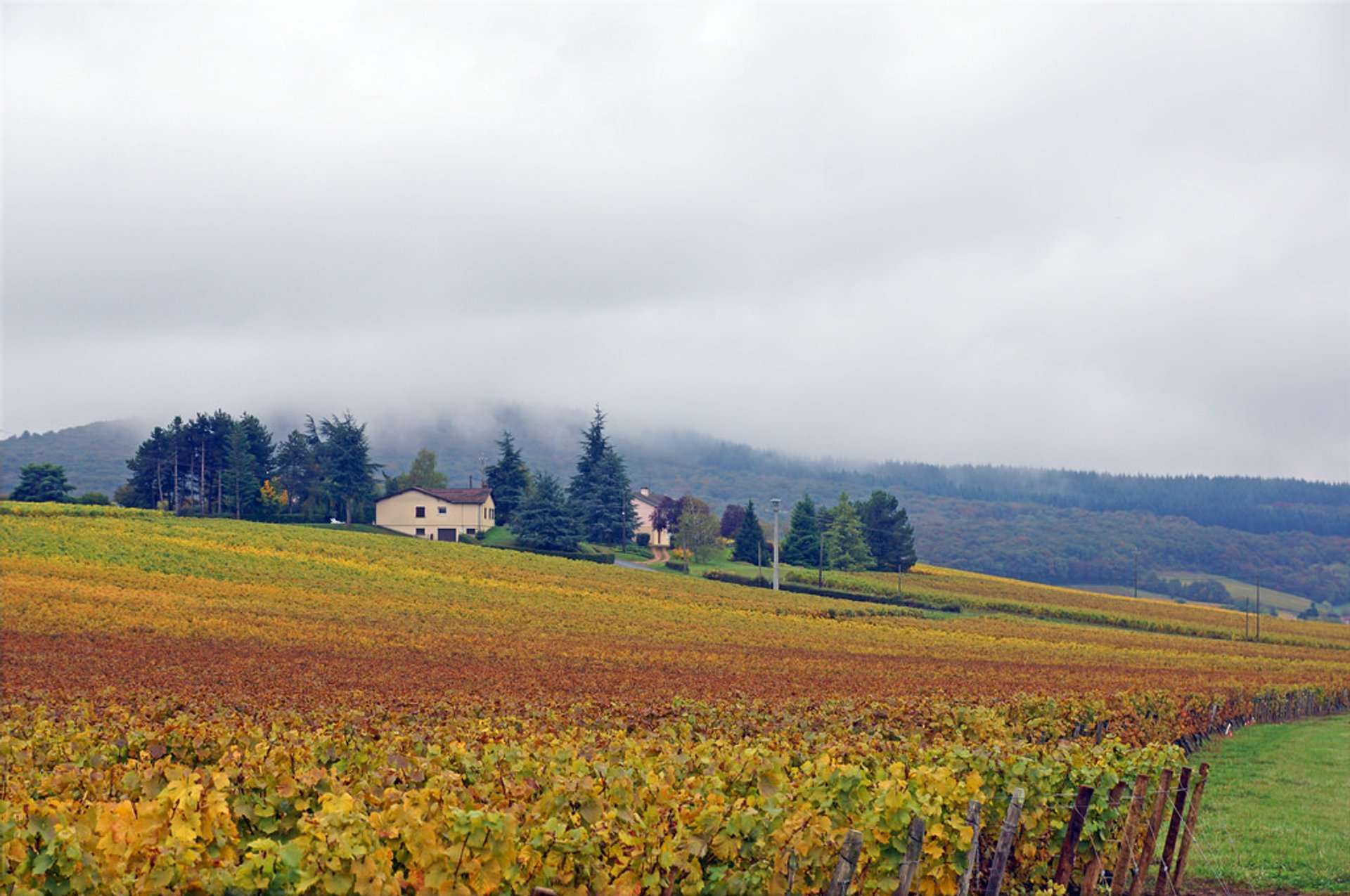 The wine regions of France include Bordeaux, Alsace, Burgundy, Champagne, Languedoc, Beaujolais, and Provence. Each region is famous for its own kind of wine. Harvest season may start as early as August, but it peaks in the months of September and October and continues into mid-November (the season differs and depends on the region). Fall might not be the best for a wine tour as the cellars are going to be overcrowded. At the same time, this is a perfect season to have an authentic experience of the harvest process and attend one of the grape picking festivals.
Festivini Festival of Food and Wine in Saumur, Loire Valley, opens the season in early September. The Grape Harvest Proclamation is held in Saint Emilion in mid-September. The third weekend of September is marked with The Wine Pressing Festival hosted by the village of Chenôve in the Côte d'Or region. In mid-October, you're invited to France's most famous Montmartre Grape Harvest Festival. Banyuls sur Mer Grape Harvest Festival is an alternative for the south-west. The Fete du Vin Bourru takes place in Nuits-Saint-Georges in late October.
Moreover, November has a nice celebration for the belated—you can celebrate new wine at Beaujolais Nouveau Wine Festival, held on the third Thursday of every November in the village of Beaujeu.
Find hotels and airbnbs near Grape Harvest & Festivals (Map)