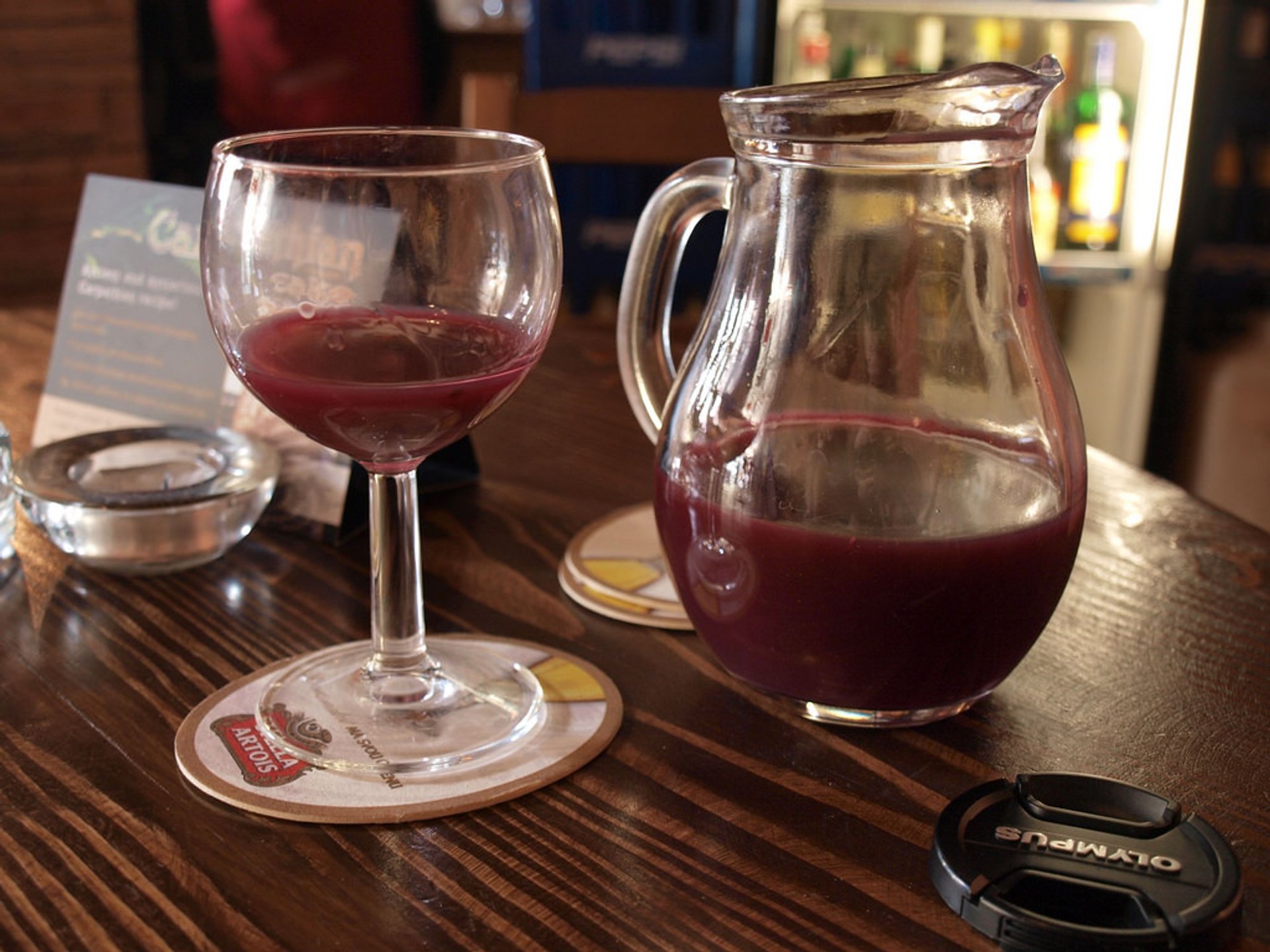 Locals say burčák is an essential part of autumn in the Czech Republic, particularly in the South Moravia region. Czechs have a deep relationship with this seasonal Moravian drink, which can be tasted at wine festivals throughout the country. Though people from other European countries produce and consume young wine as well, Czechs have maintained a status for their traditional drink. The name 'burčák' is protected under EU legislation meaning that only true burčák is produced strictly from Moravian or Czech grapes.
The process of making burčák is rather simple. During the grape harvest, the freshly squeezed juice is filtered and made free of any impurities. After three to four days of fermentation and when the balance of sugar and alcohol is "just right", burčák is ready for consumption. It is a sweet, low-alcohol (5-7%) drink of yellowish or pinkish colour. Since it is fresh and is still fermenting, young wine should be consumed very quickly, within one or two days after purchase.
The official burčák season runs from mid-August to the end of November, so you can taste this autumn drink in one of the Vinárna (wine bars), Burčákomat (van-refrigerator selling burčák), or at burčák festivals.