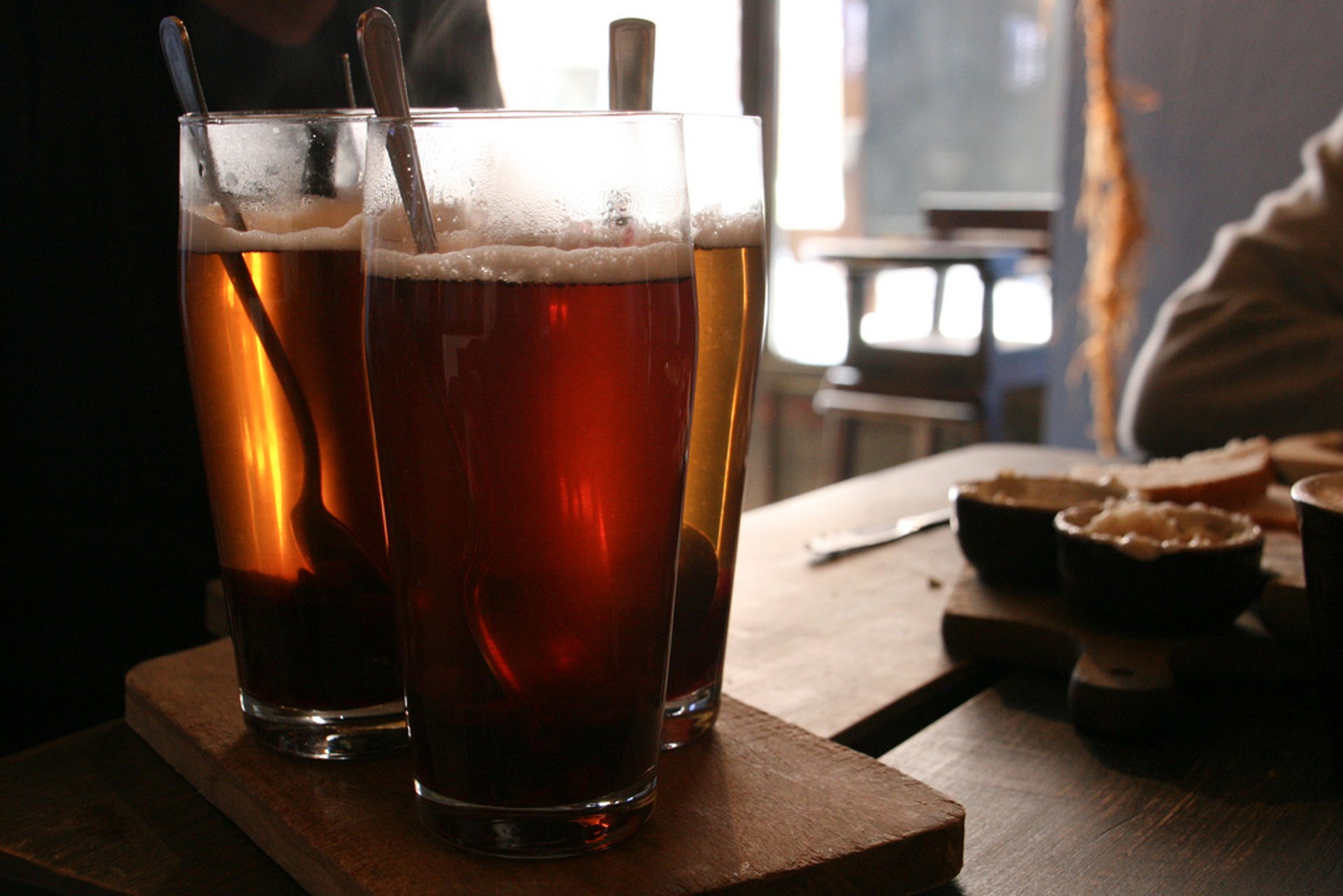 Hot beer or "grzane piwo" is traditionally popular among the youth of Krakow. Though tourists are really appreciative of it as well. The hot pint of beer, mixed with ginger syrup, cinnamon, cloves, and other spices warms you up in a couple of minutes.
Show accomodations nearby
However, the process of preparing the drink is much longer, as it takes some time to heat the drink properly. For most of the inhabitants of Krakow "grzane piwo" is the first sign of the upcoming Christmas season, which is the most anticipated holiday of the year for all good Catholics. You'll never feel the real Christmas spirit of Krakow until you try the hot beer at least once.
Hot Beer or Grzane Piwo Featured in