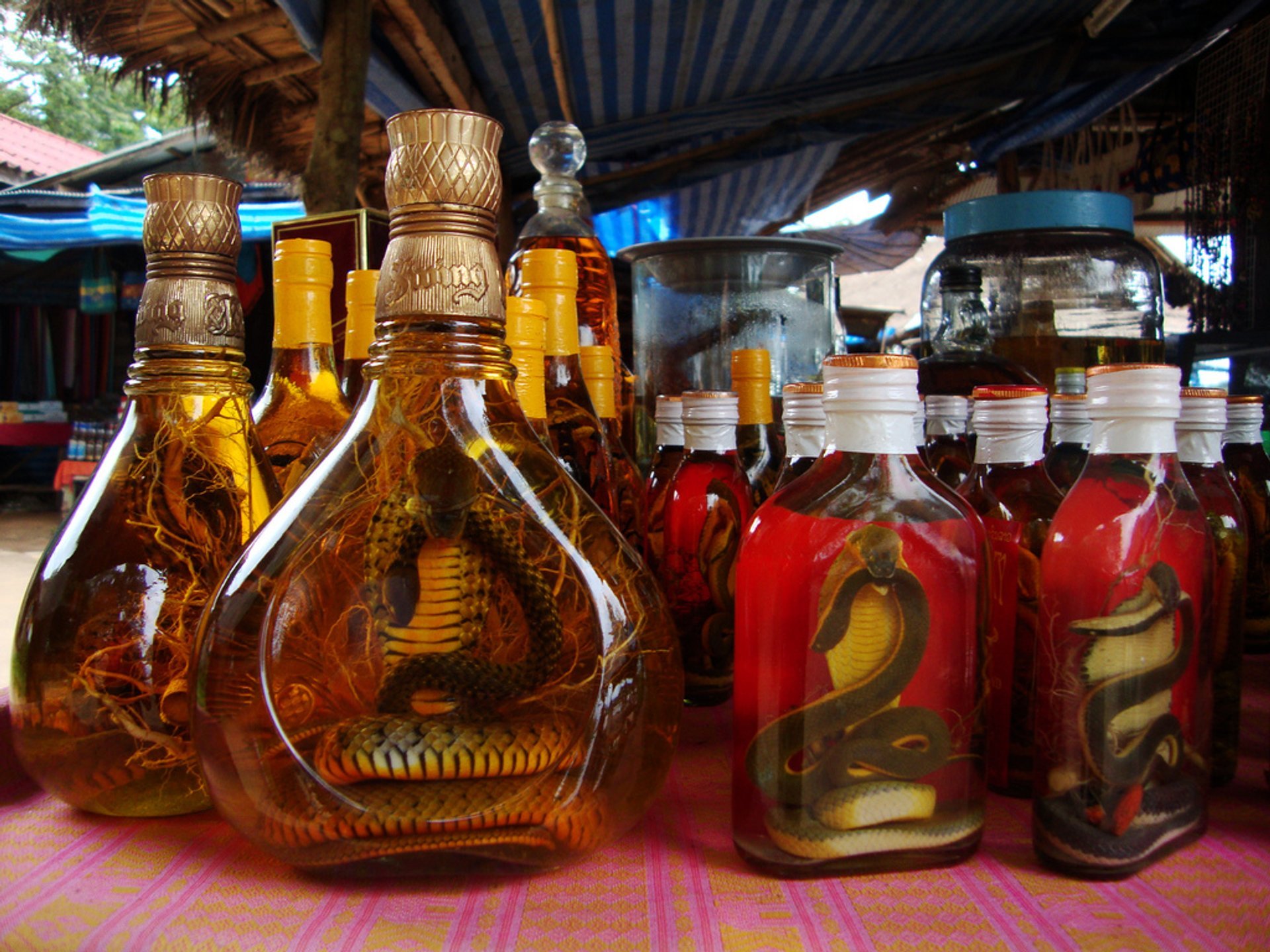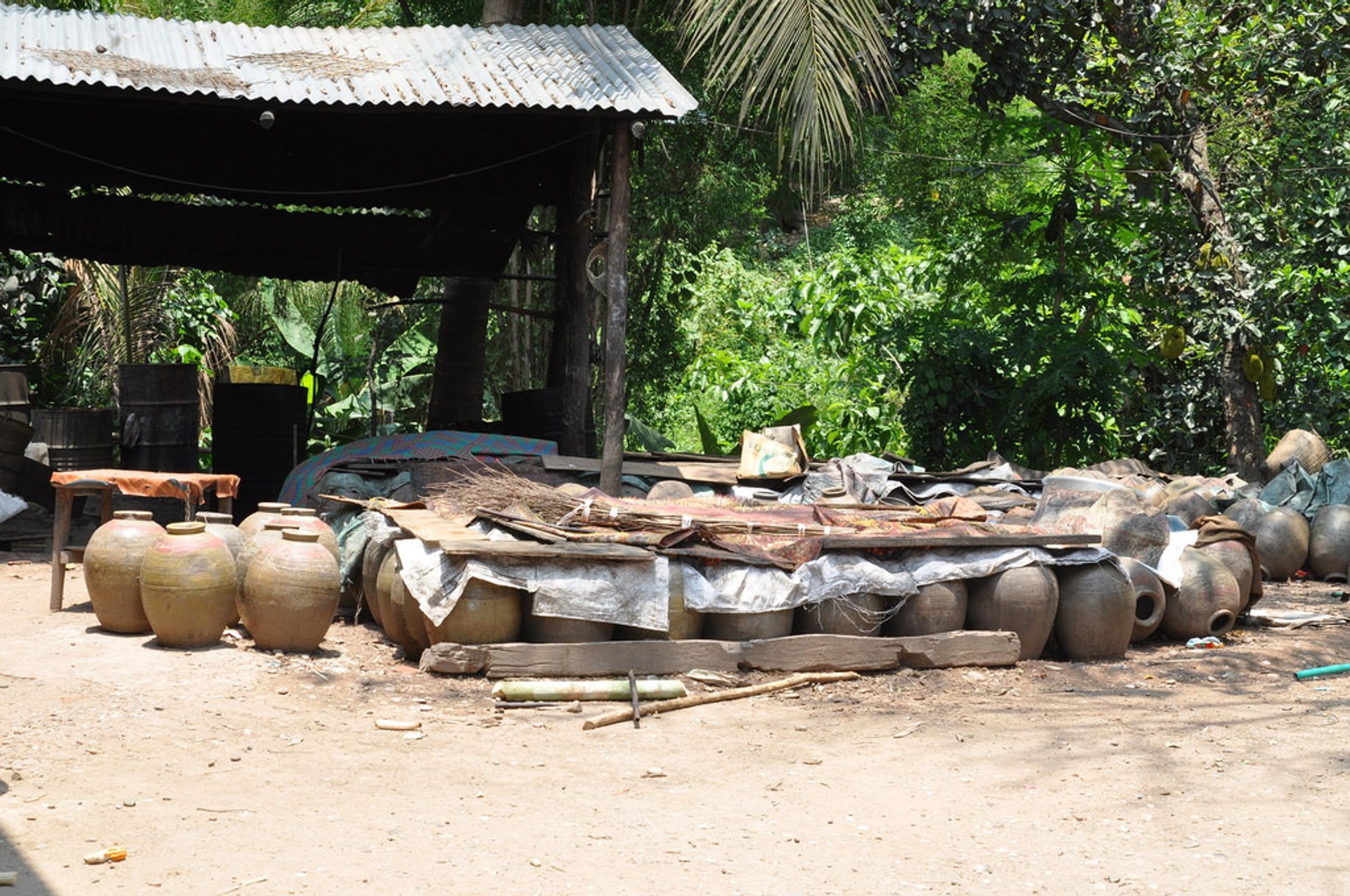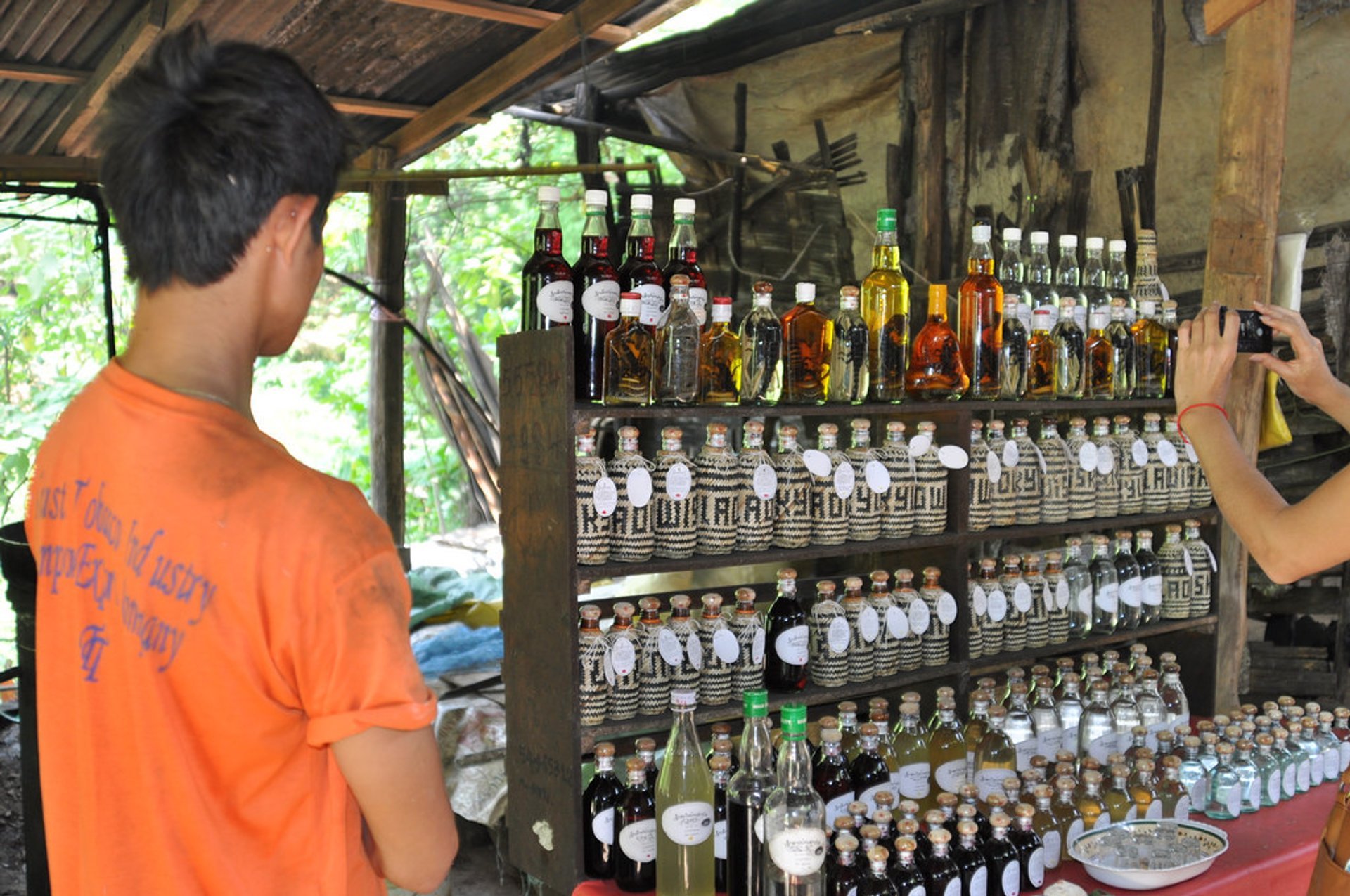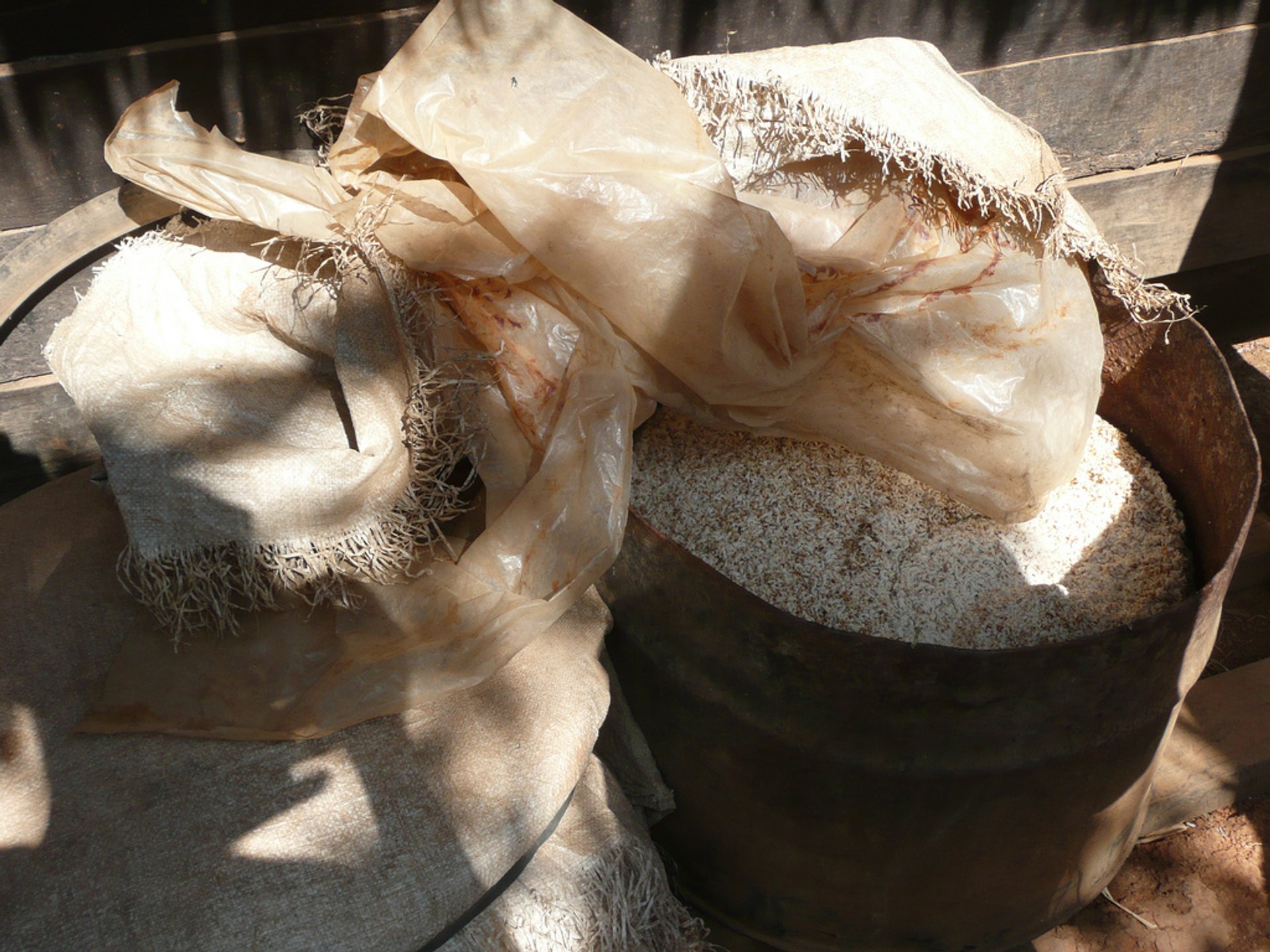 If you take a tour along the Mekong River or visit the famous Pak Ou caves, do not hesitate to spend at least an hour in a tiny village, which is known across the country as the "whiskey village."
Ban Xang Hai is located upriver from Luang Prabang. Today only traditional methods of making whiskey are used there, and every visitor can enjoy viewing the process. Rice is soaked in huge open jars, cooked on the open fire, and distilled through metal barrels—certainly quite different from modern factories. Afterwards, different kinds of whiskey are mixed with the help of various "ingredients" and are bottled. You may see small animals, insects, snakes, and even animal parts inside. By the way, the first "Lao" in its name means alcohol, and the second "Lao" refers to the country.
Of course, Lao-Lao can be found everywhere in Laos and at any time, but tasting it in Ban Xang Hai during the Rice Festival may be the best experience. The Festival is held in January or February.
Find hotels and airbnbs near Lao-Lao Whiskey (Map)