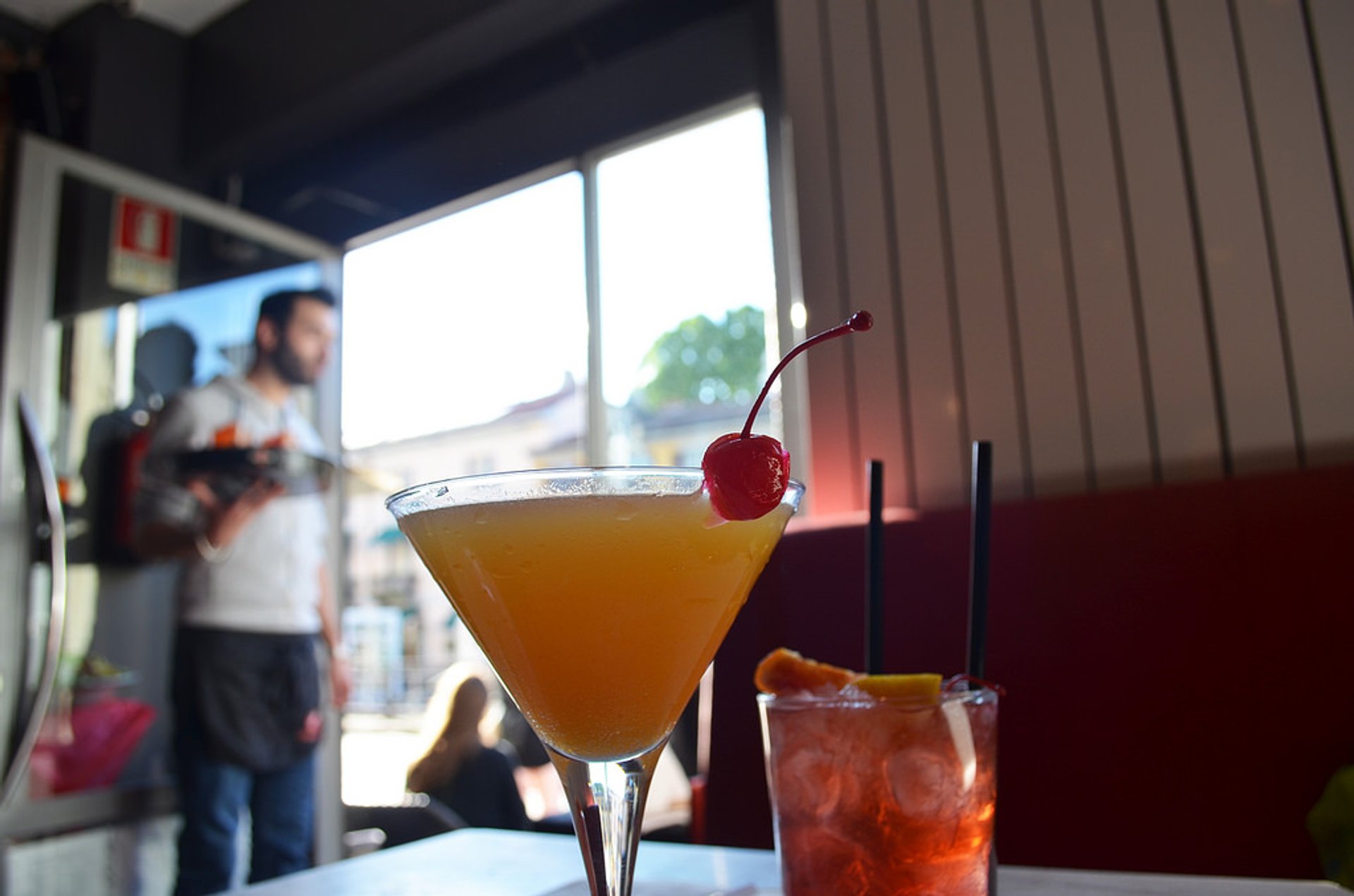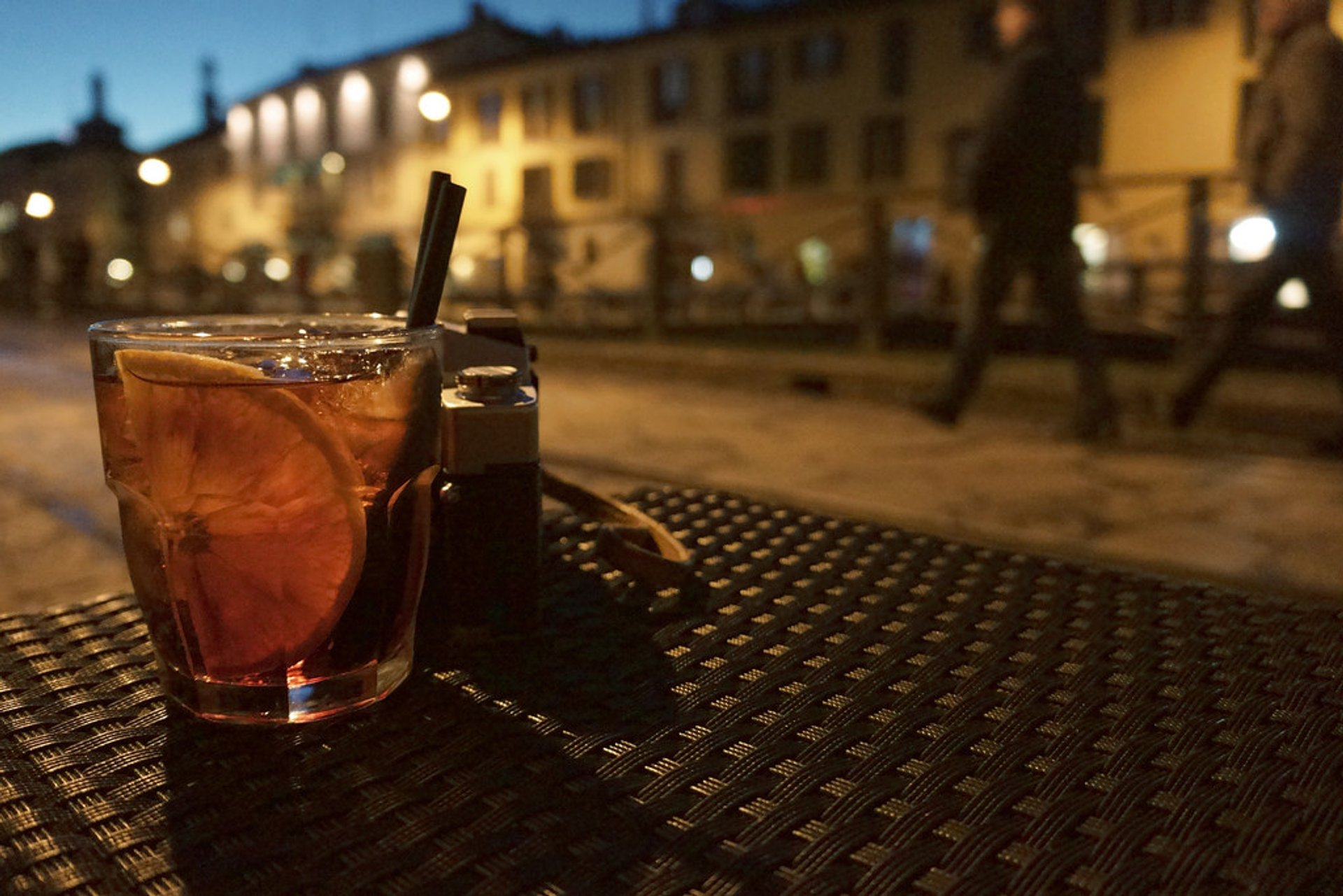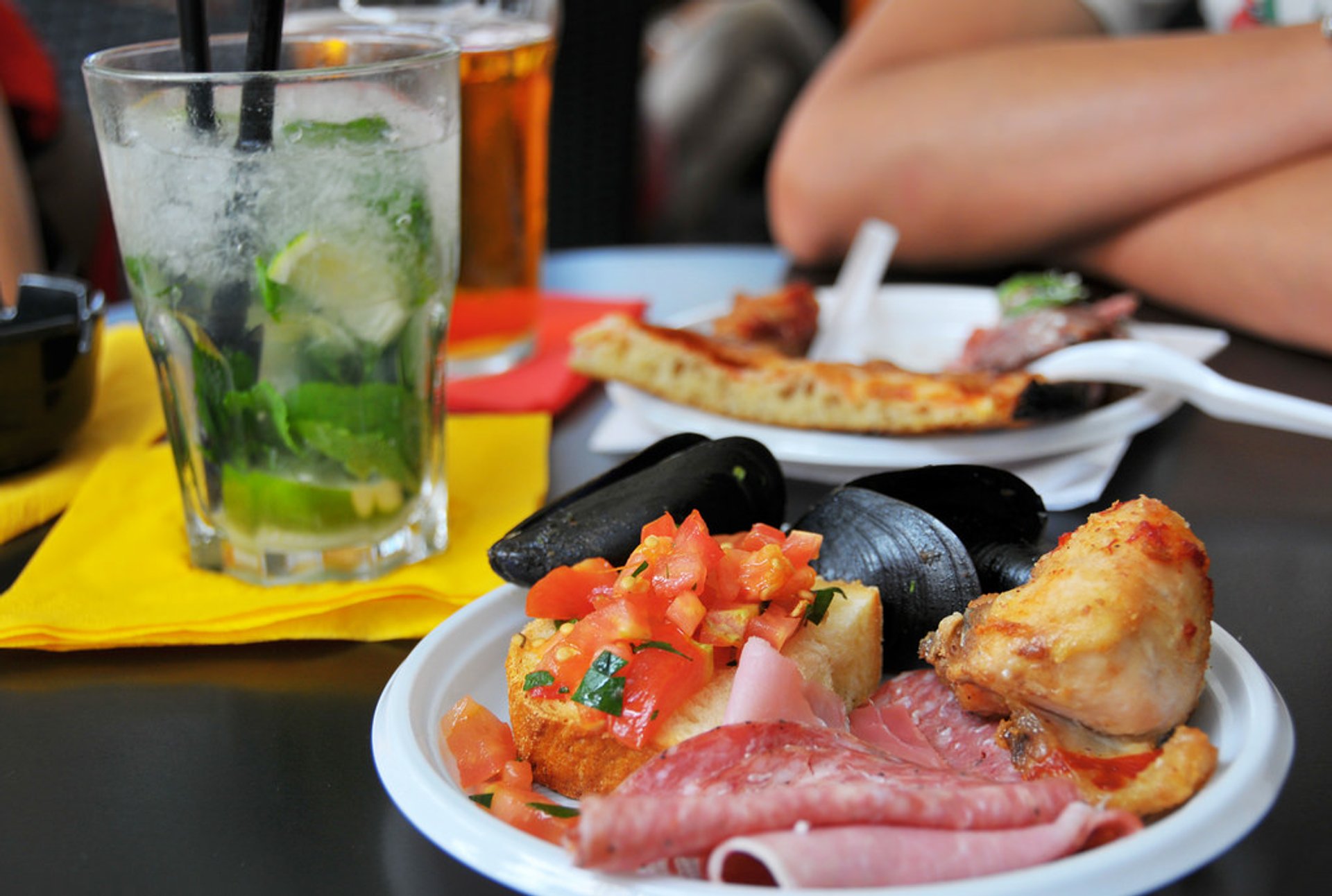 Aperitivo or Happy Hours is a Northern Italian tradition stemming from the city of Milan. The trend has spread far to Turin, Florence, Rome, and Naples. Still, Milan remains the best place for an authentic Aperitivo experience. Aperitivo time starts at 6 pm or 7 pm when people leave work and university to get ready to relax with their friends before dinner.
How does it work? First, you must order spirits. This gives you free access to the buffet to take some snacks. Many restaurants and cafes provide a wide variety of dishes—salads, pasta, soups, meat, cheese, bread, etc. The price is fixed for one drink and "free" food. The basic cocktail menu usually offers the most famous beverages: Spritz and Negroni, wine and beer. For those who love bubbles, there is Prosecco—Italian sparkling white wine.
There are plenty of places in Milan that offer Aperitivo Hour. You just need to remember this magic phrase: "Dove posso fare un buon aperitivo", which means "Where can I have a good aperitivo?" You'll be sure to get plenty of advice. Aperitivo Time last until 9 pm, which is a great opportunity for budget travellers.
Find hotels and airbnbs near Aperitivo Time in Milan (Map)