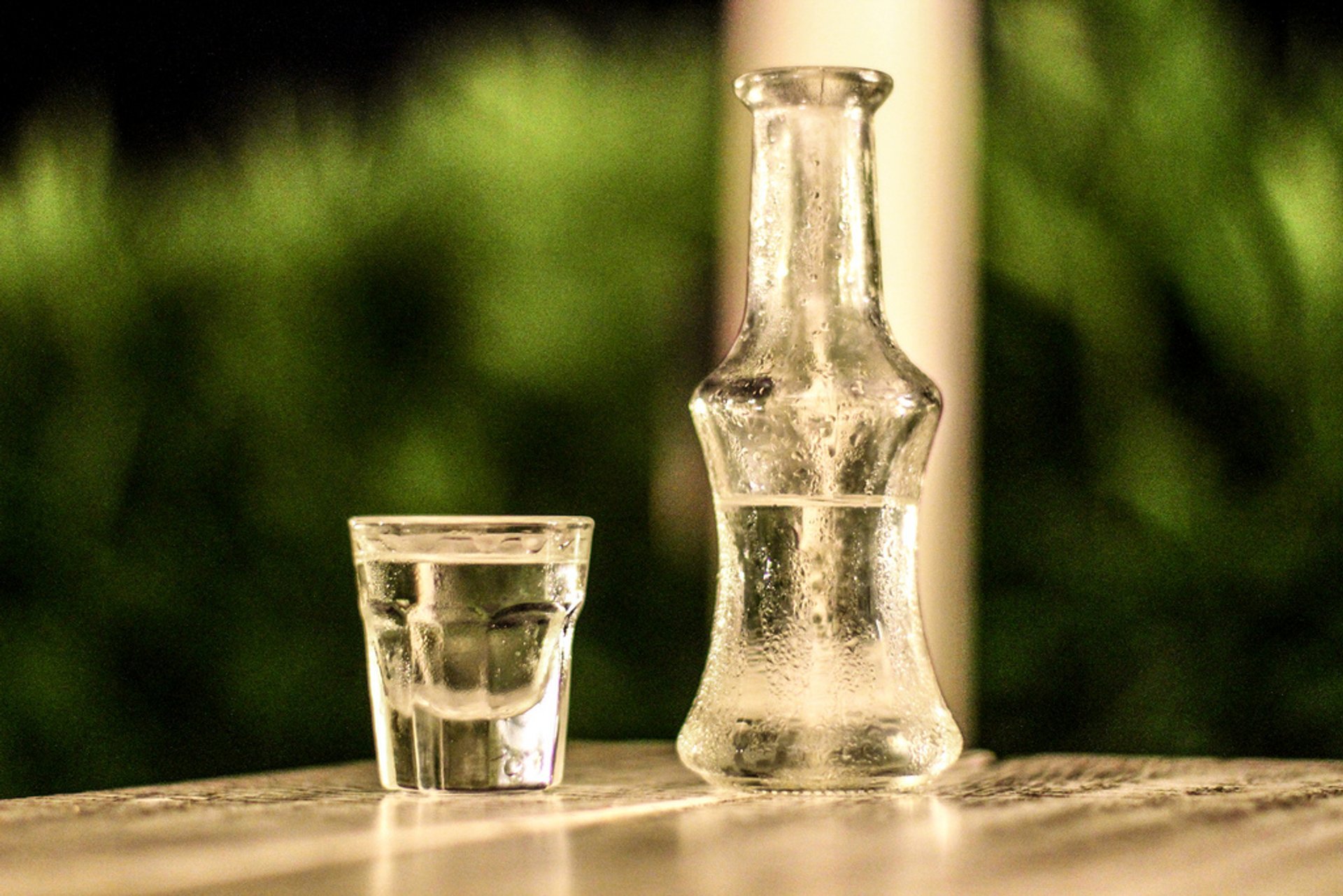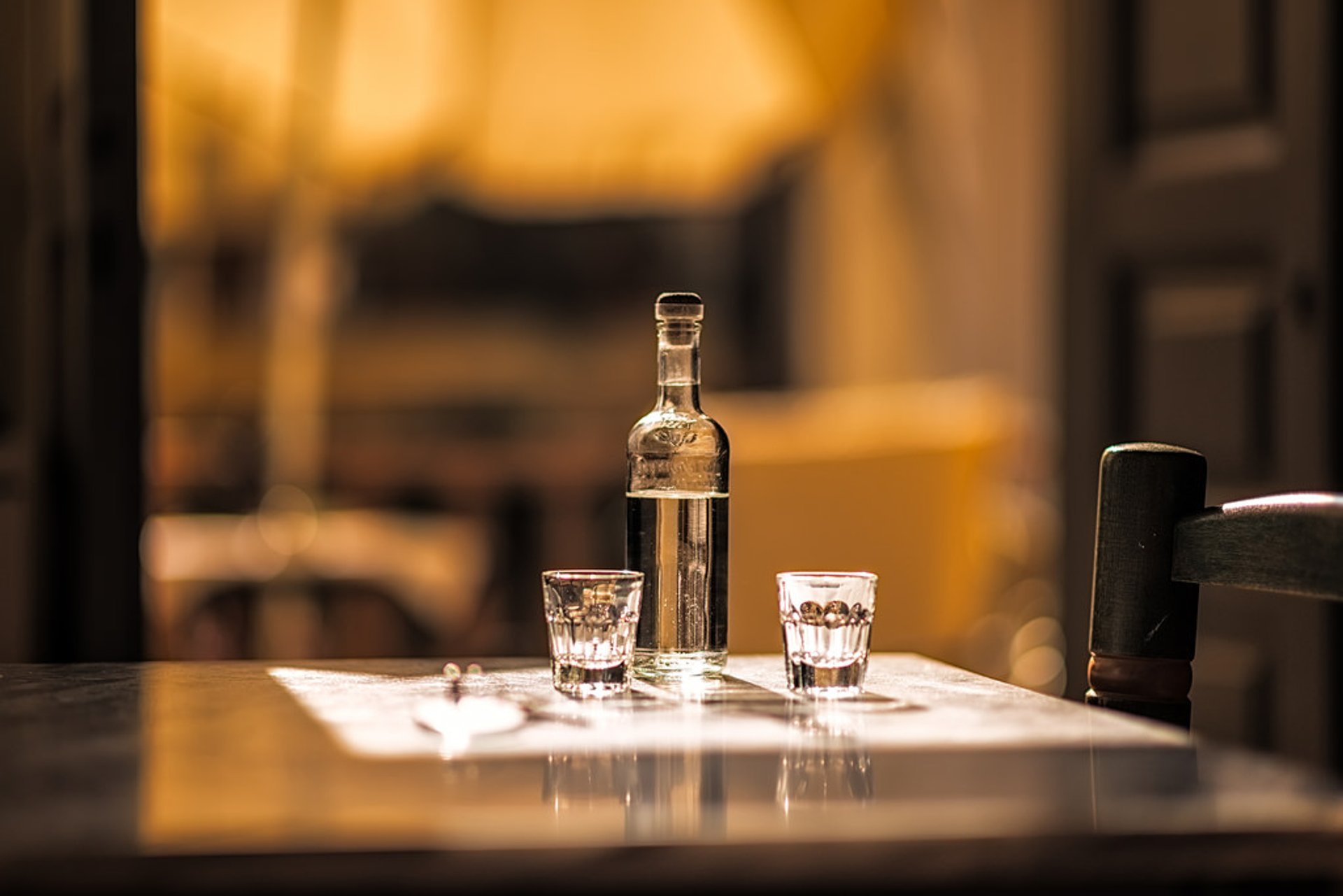 ©
Jungle Town Productions/Clemens Grün
A local name for Cretan raki is tsikoudia. Whereas in the rest of Greece, it's known as tsipouro. Not only name differs, but also flavour is distinguished by a more stronger aroma. It's a very strong crystal-clear drink produced by twice distilled wine with around 36 percent of alcohol.
Autumn in Crete means time for raki making. The season begins right after grape harvest and winemaking. Some farms can let you witness the raki making process. The spirit is made out of the leftover pieces of grapes such as the seeds and the stems. All the leftovers are boiled in special cauldrons and after distilling the taste of the spirit becomes stronger and more flavoured.
The best occasion to learn the art is to visit the Tsikoudia Festival held in Voukolies in the Chania region. The celebration takes place annually in the beginning of November, namely November 1, and 2. During the festival, you can try different types of tsikoudia spirit usually served with honey, as well as other traditional foods and drinks.
In Greece, raki is served for visitors as a welcome gesture or after a meal. One important rule to keep in mind—don't ever mix it with wine, beer, or any other alcohol unless you want to get awfully drunk and experience an awful hangover.
Cretan Raki making season is October to mid-December. Still, November is considered the best month to try Raki and learn to make tsikoudia.
Find hotels and airbnbs near Tsikoudia (Cretan Raki) (Map)