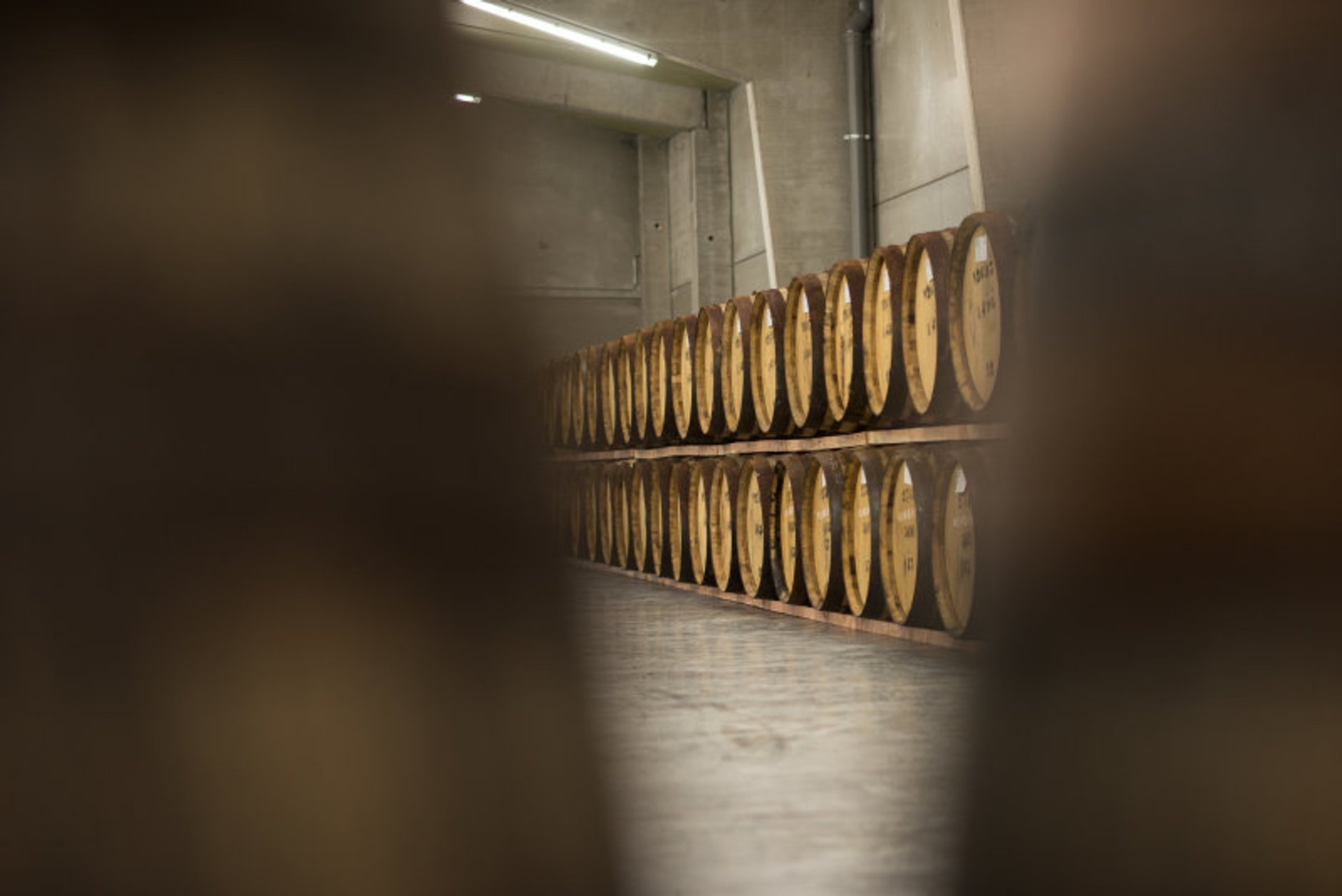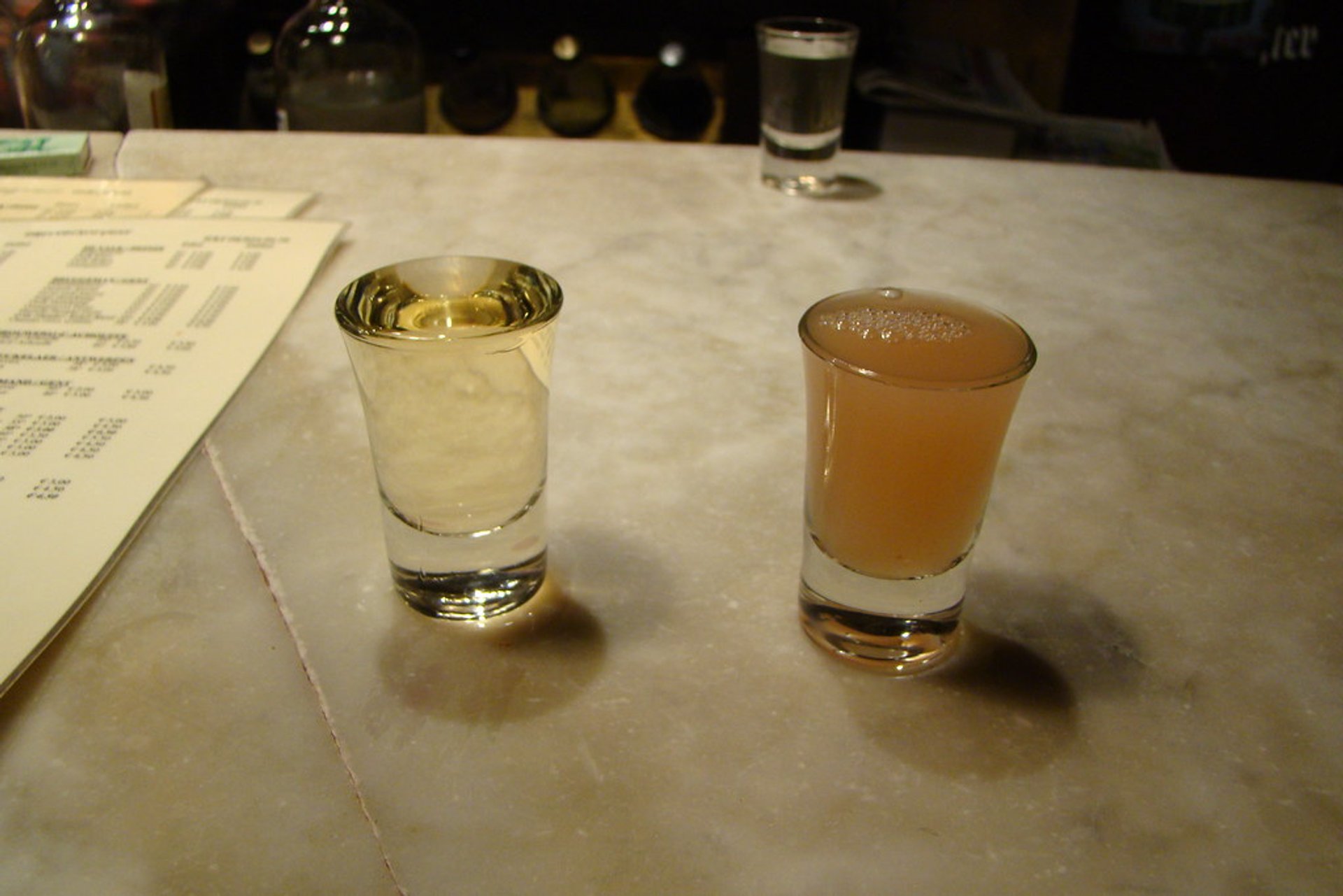 Jenever distillery Filliers
See accommodations nearby
Jenever is a traditional Belgian juniper-flavored drink. It is also called "Dutch gin" as jenever originates from the Netherlands. Roughly, it appeared in the 16th century when grain brandy was flavored with juniper berries for the first time.
Produced by fermenting starch from grains, jenever is a strong (30-48%) drink with a neutral taste and a light scent of juniper. There are two main types of jenever—jonge (young) and oude (old). They differ not in terms of their age but in terms of the distillation technique used. Various spices and fruits might be added to the drink as well. Jenever has dozens of flavors—lemon, vanilla, cactus, speculaas, hazelnut, apple, chocolate, etc.
Jenever should be served cold or at room temperature in small shot-like glasses. It can be consumed purely as a digestif or mixed with juice, coffee, tonic, or beer. In Belgium, jenever is a typical Christmas drink: every Christmas market in Brussels and the rest of the country has at least one stall serving jenever.
The liquor is so popular among Belgians that a Jenever Museum was created in Hasselt, a city in the province of Limburg. The building currently occupied by the museum used to be a fully operational 19th-century jenever distillery. Aside from all the equipment, the collection includes bottles, glasses, posters, and bottle labels. There is also a special jenever bar offering a wide variety of liquor types and tastes.
Today, only 4 countries in Europe may produce the drink. Jenever is made in Belgium, genever in the Netherlands, genièvre in France, and peket in Germany.
Find hotels and airbnbs near Jenever (Map)