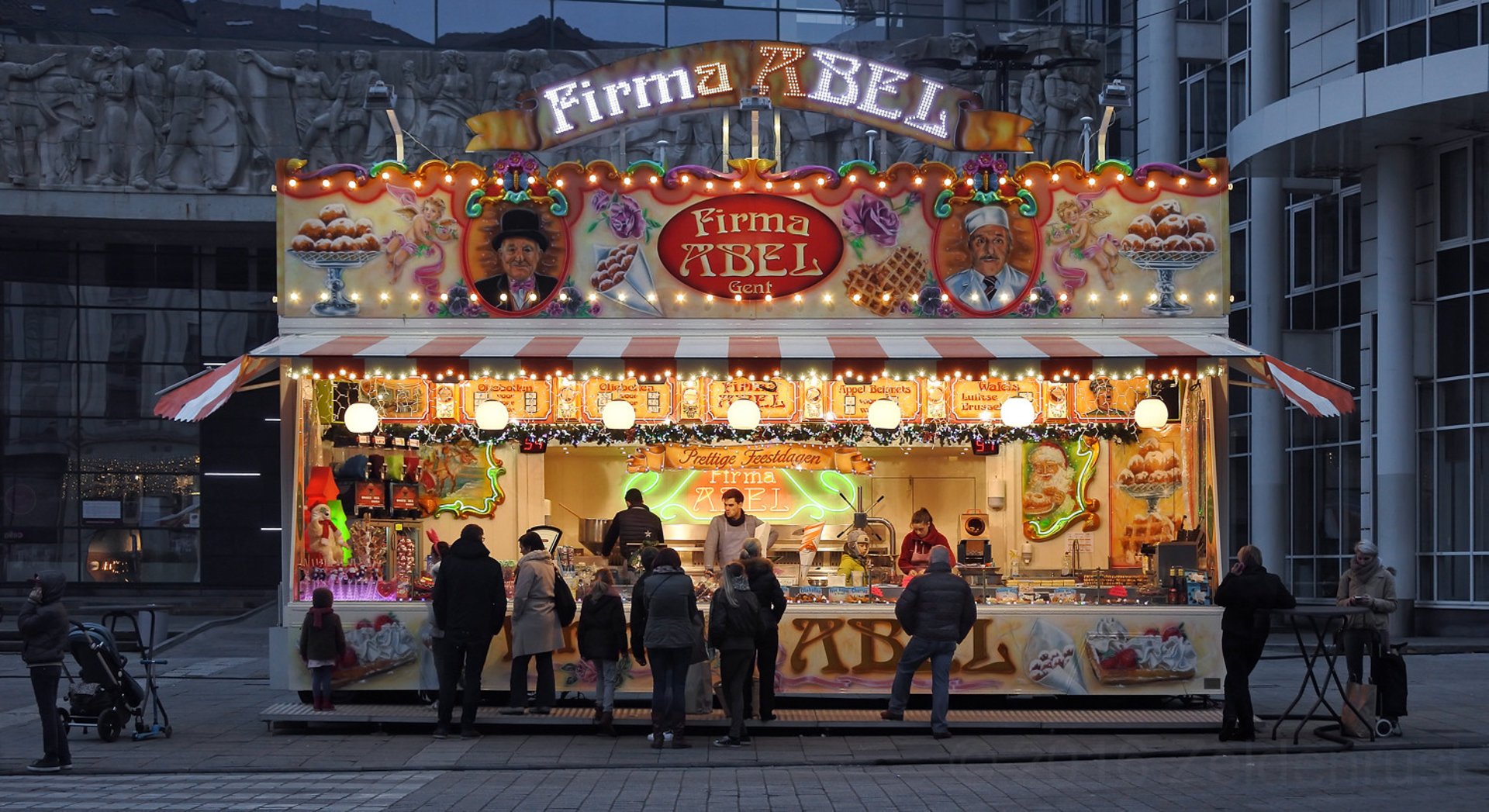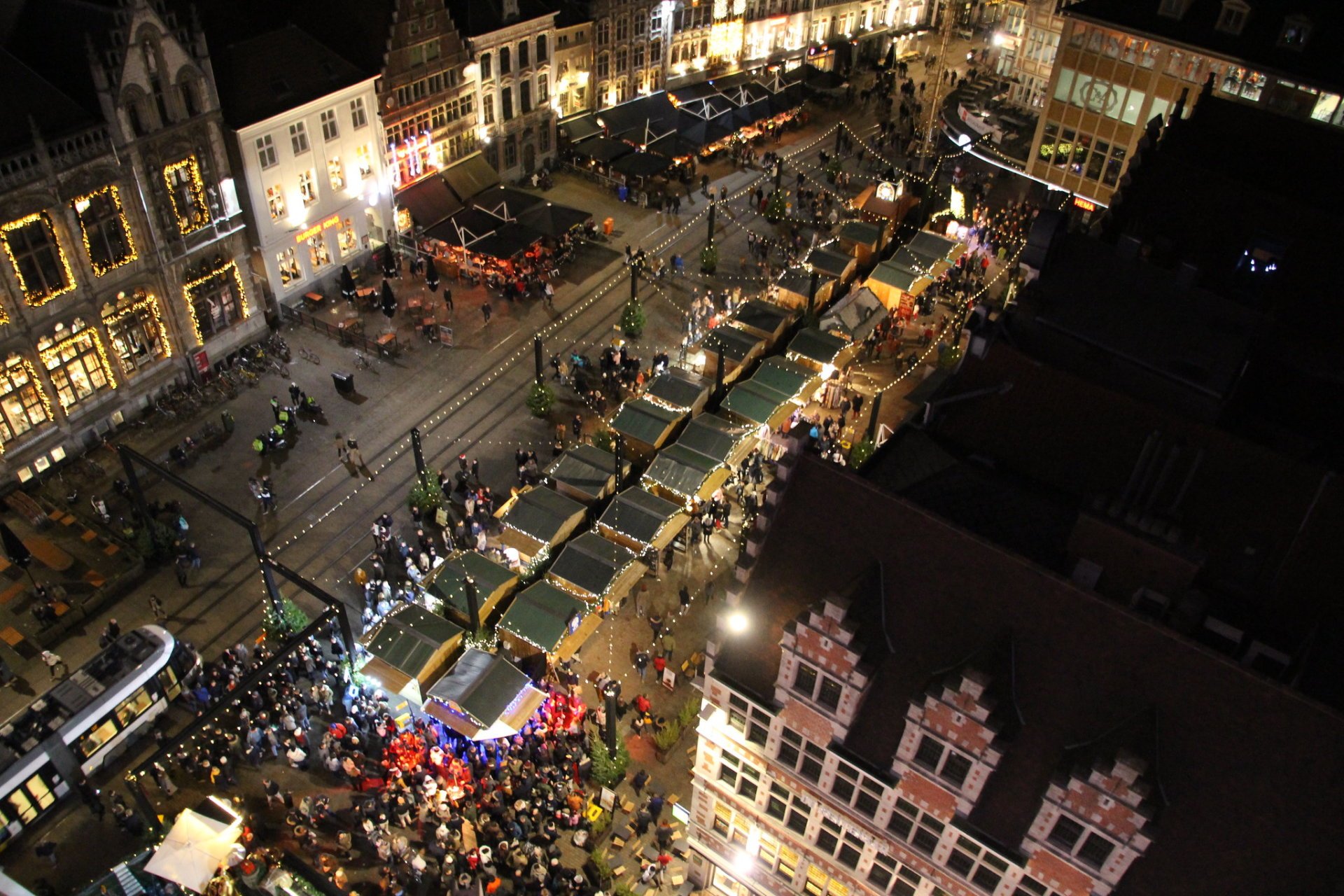 Ghent gets all dressed up in twinkling lights at the beginning of December. Its historic center gradually transforms into a winter landscape and welcomes everyone to rejoice in the holidays. Stroll along 150 wooden huts that spread out from Sint-Baafsplein, along the Botermarkt and Klein Turkije, to the end of the Korenmarkt. The stalls offer delicacies, drinks, fancy trinkets, and authentic gifts, while the scent of mulled wine makes the experience complete.
In winter, Ghent is at its finest. After visiting the Christmas market, you can go shopping. We suggest you visit Au Bon Marché—a place where you can find everything from jewelry and accessories to small gifts. A coffee bar Madam Bakster is another cool place that transforms into a takeaway Christmas market during the holiday season. Also, check out the Fallen Angels, an original gift shop with old advertising and film posters from the early 1900s to 1970, old tins, toys and bears, and postcards.
Don't forget to take a winter walk and enjoy the Christmas lights all over Ghent. Be sure to walk by the Castle of the Counts and Graslei and Korenlei while sipping a takeaway hot chocolate or mulled wine.
Find hotels and airbnbs near Ghent Christmas Market (Map)