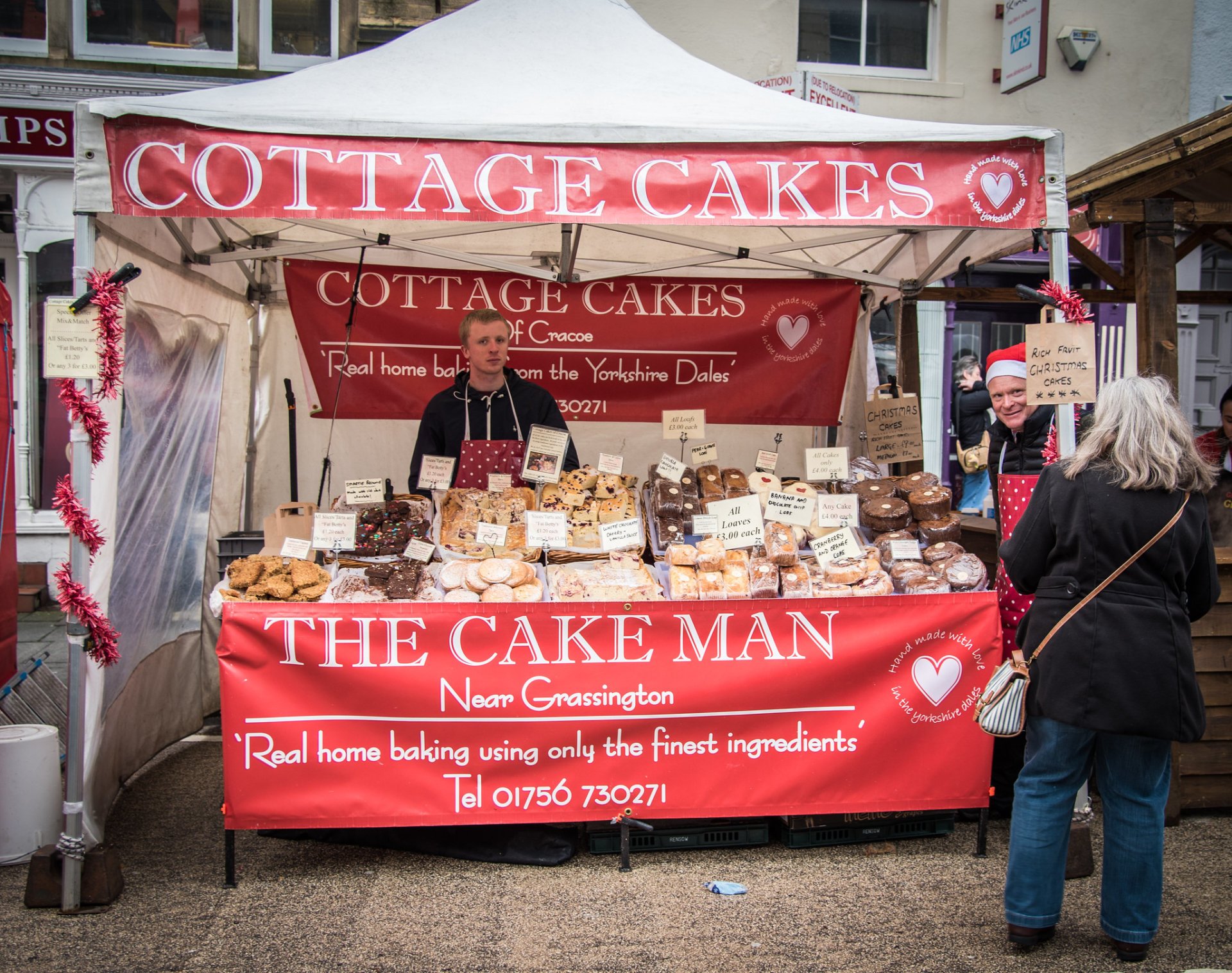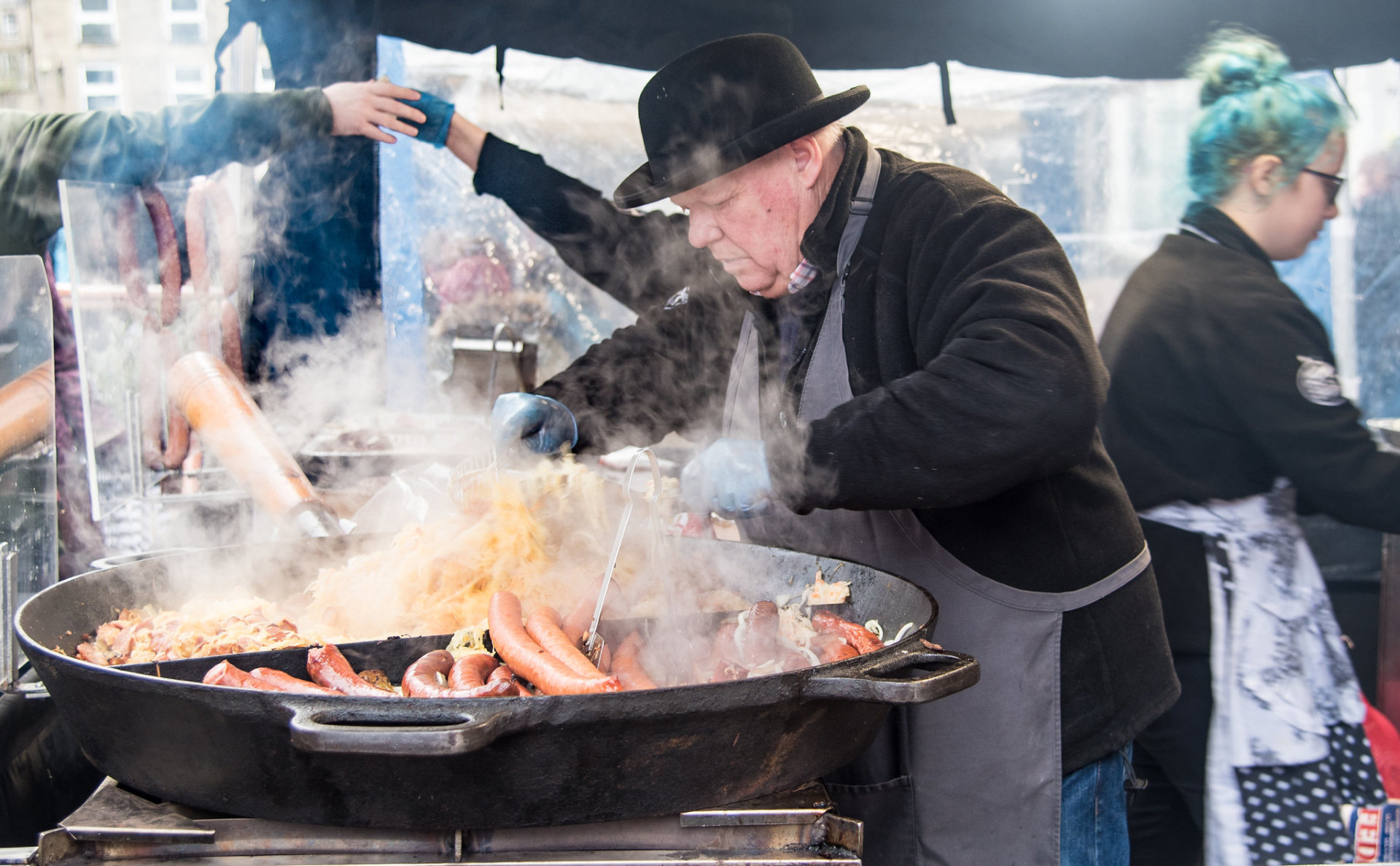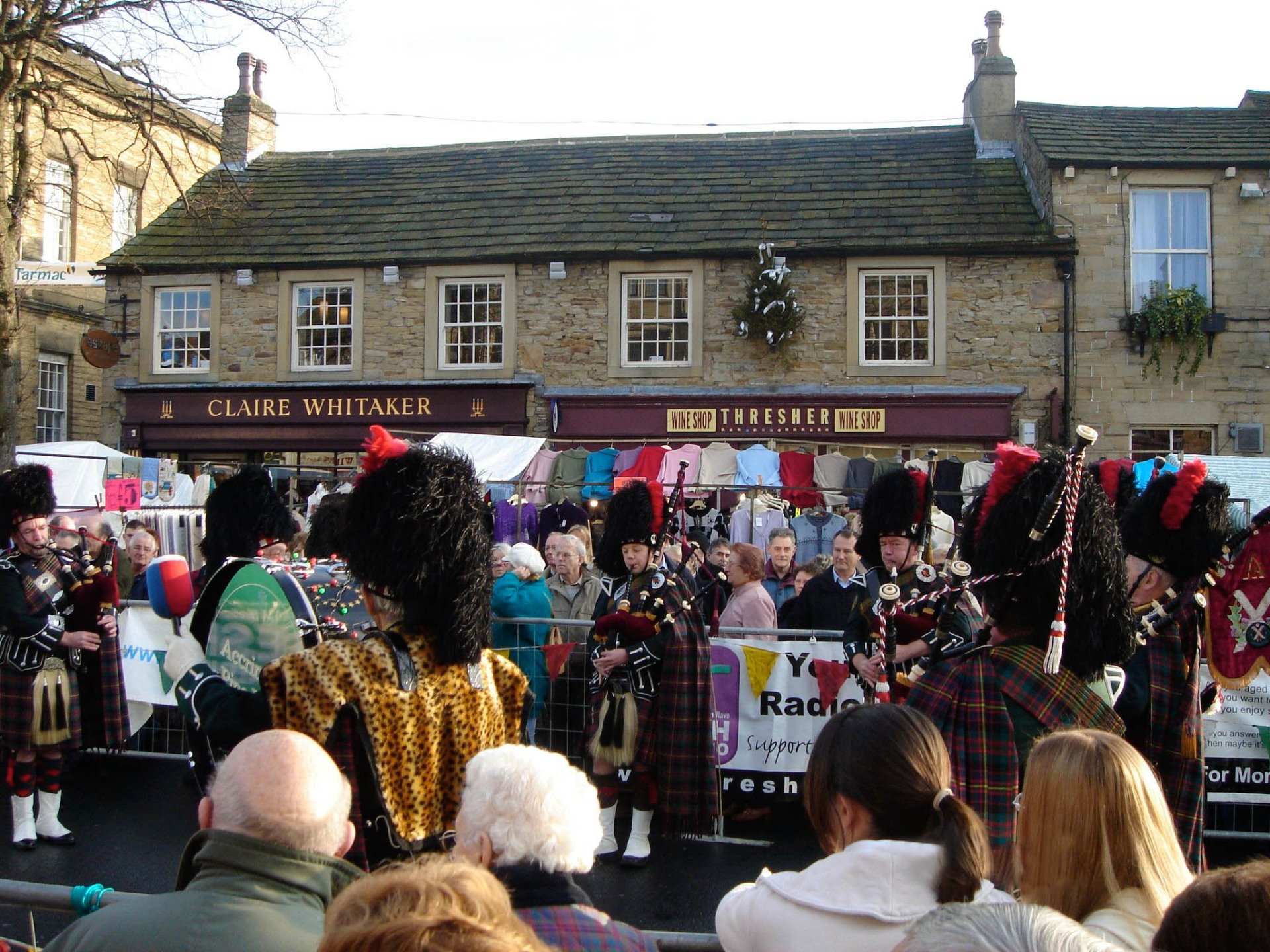 Skipton Christmas Market 2015
Skipton Christmas Market is one of the UK's most appreciated and highly-anticipated specialty markets. It takes place on two Sundays in December, which gives you plenty of time to enjoy the perfect holiday ambiance. The event is held mainly on Skipton High Street, surging with thousands of visitors every year.
The street abounds with gifts and souvenirs, Christmas decorations, handmade and vintage furniture, and beauty goodies. You'll also spot tons of food stalls with amazing holiday treats, including Belgian chocolate, German bratwurst, chili sauces, craft beer, hot roast chestnuts, mulled wine, and pastry to eat your fill. The Christmas cheer is spread throughout the entire city center, offering live entertainment in almost every central corner of the city.
After the main program ends around 4 pm, the market closes only to start the procession to the church grounds for traditional carol magic. Keep in mind that accommodation options are limited as the festival dates approach, so you may want to book your accommodation in advance. In addition, don't forget to visit the event's official website and Facebook page to stay tuned for any potential updates. Other than that, have fun! Skipton Christmas Market truly verges on the sublime.
Find hotels and airbnbs near Skipton Christmas Market (Map)