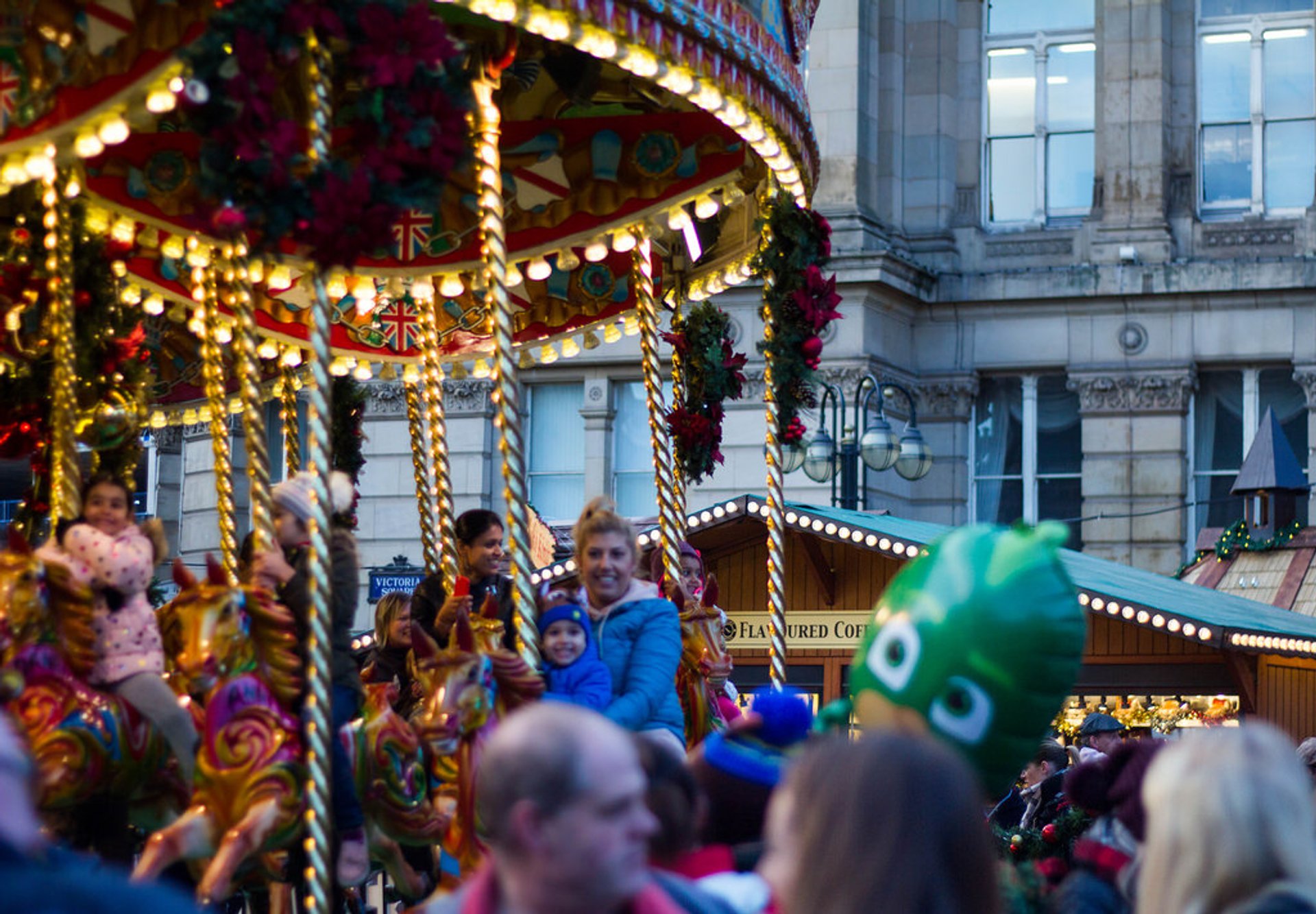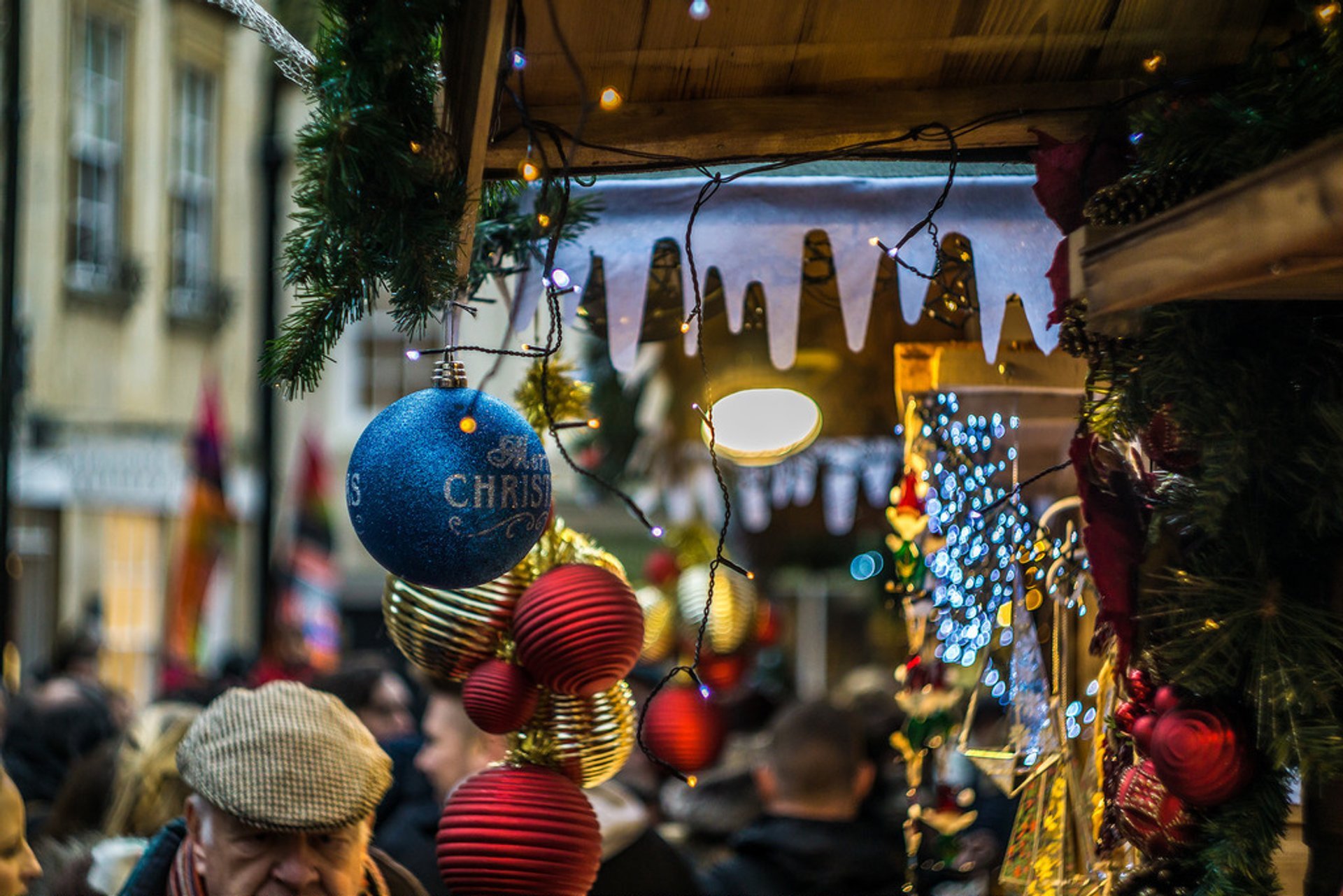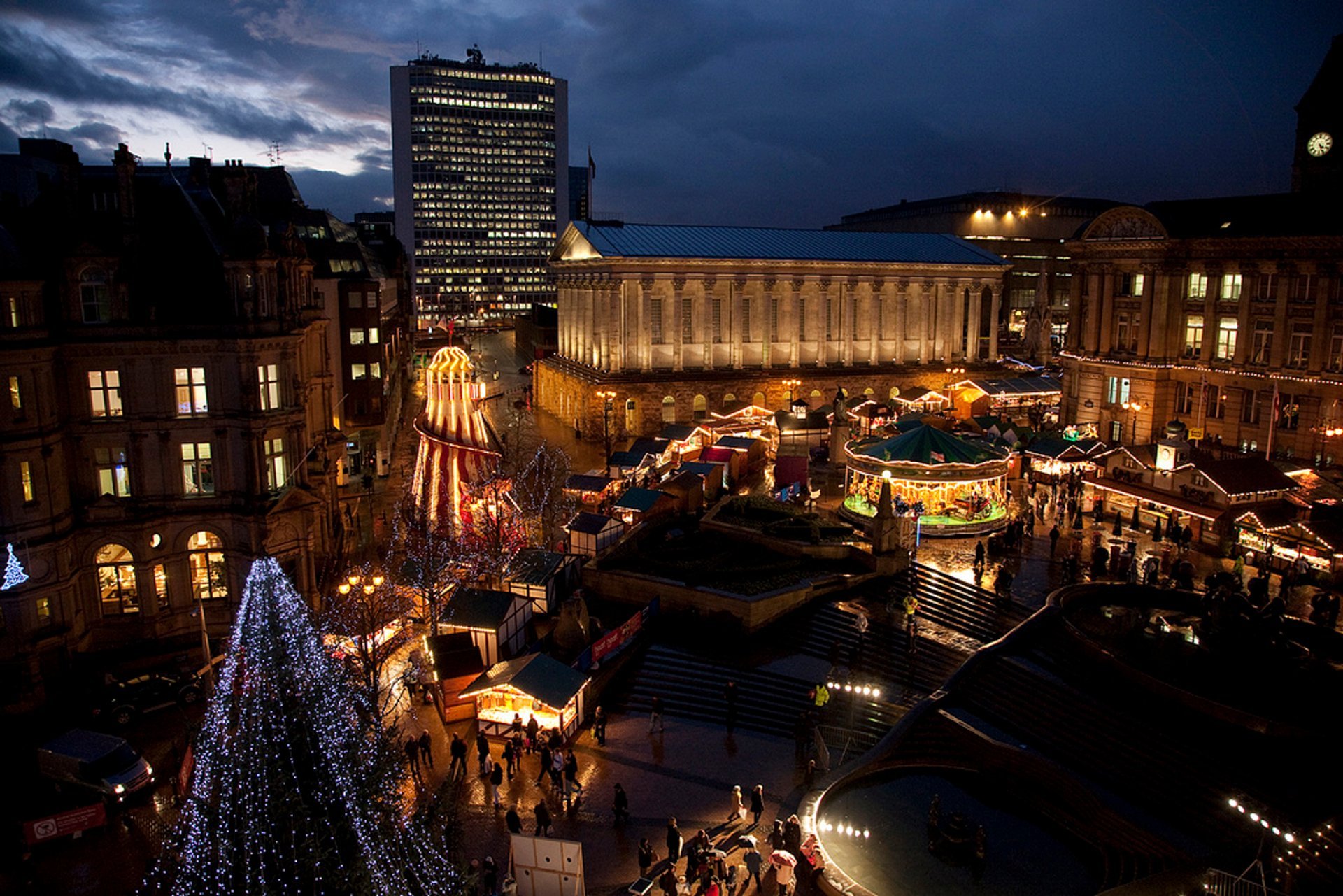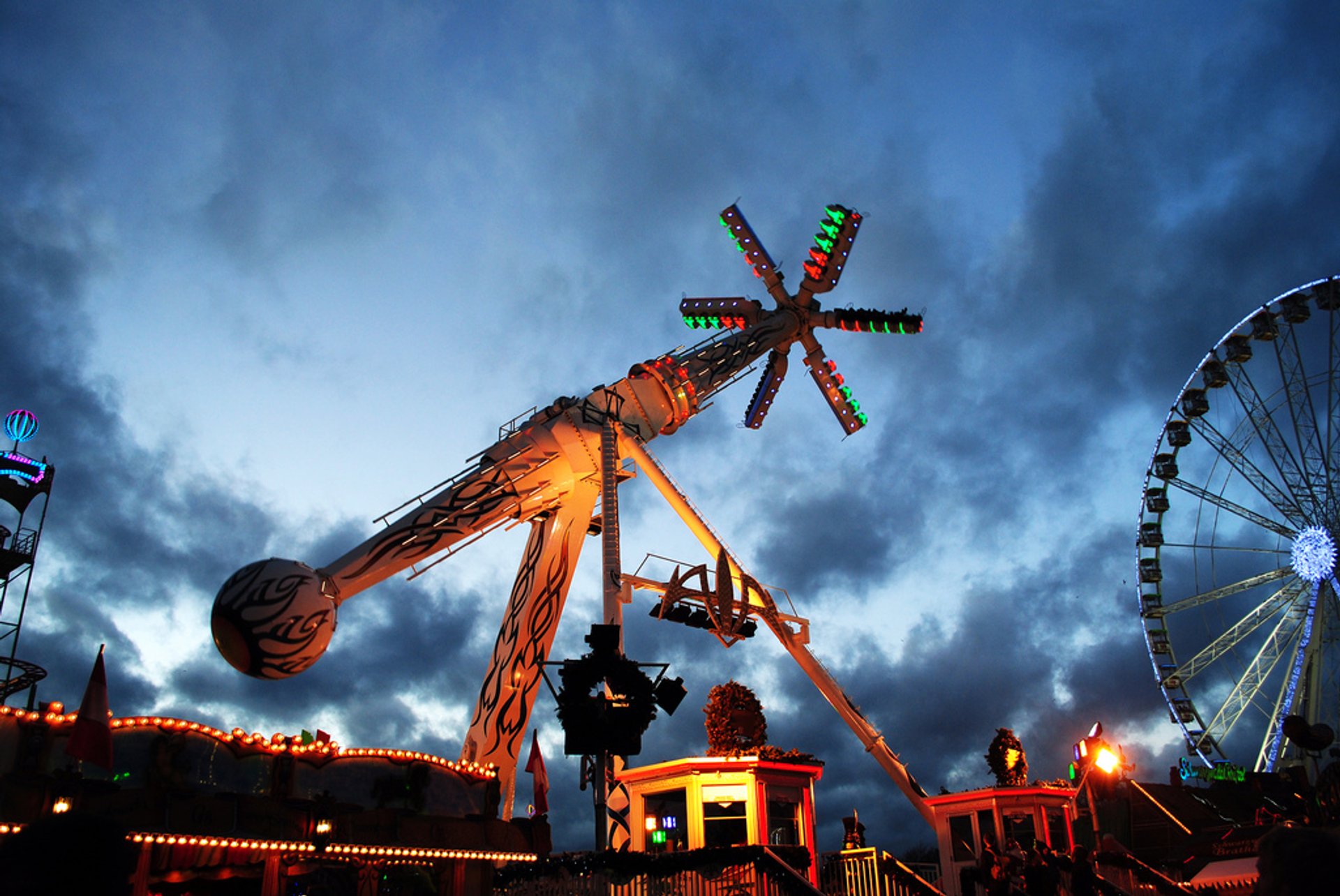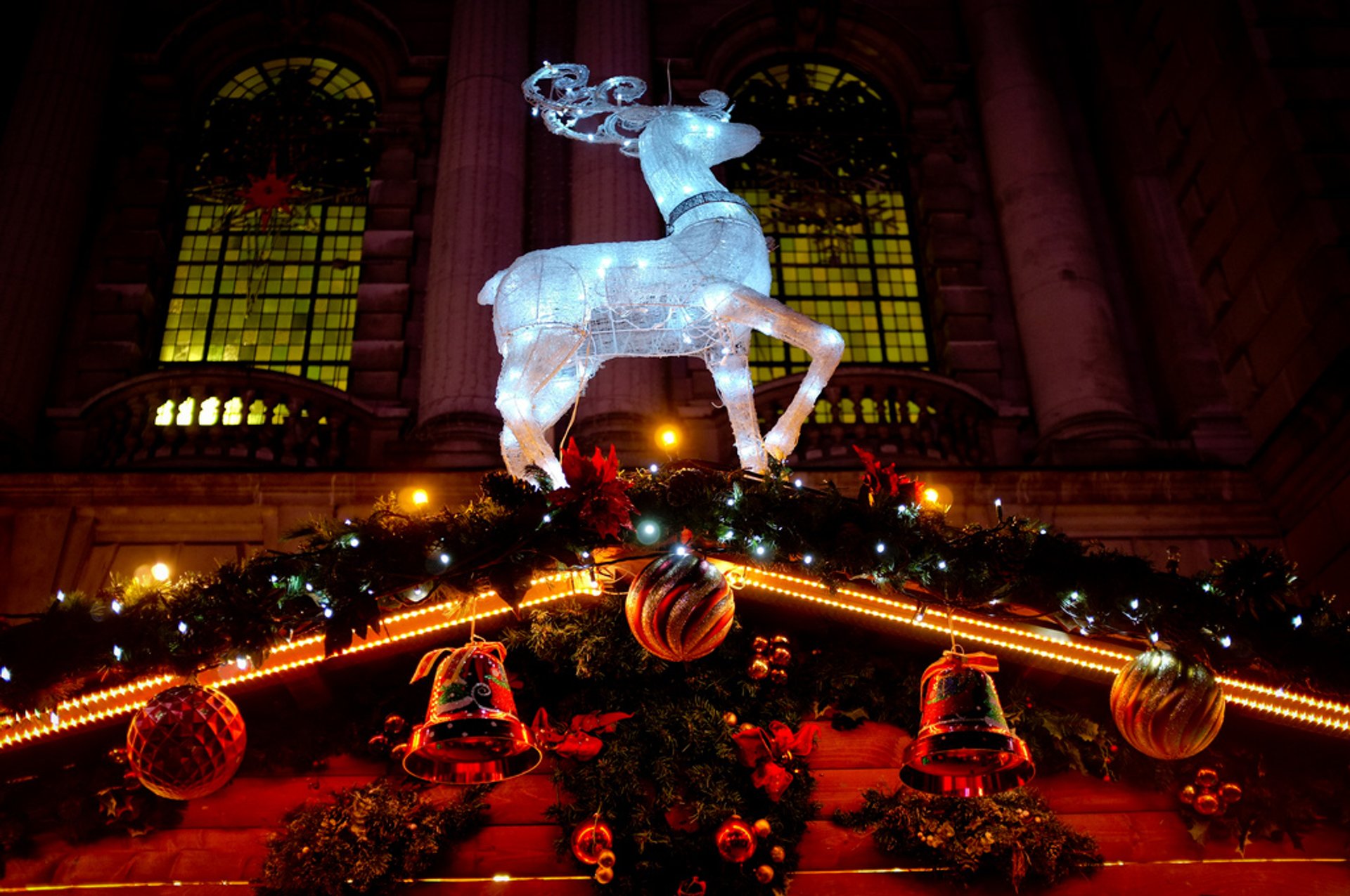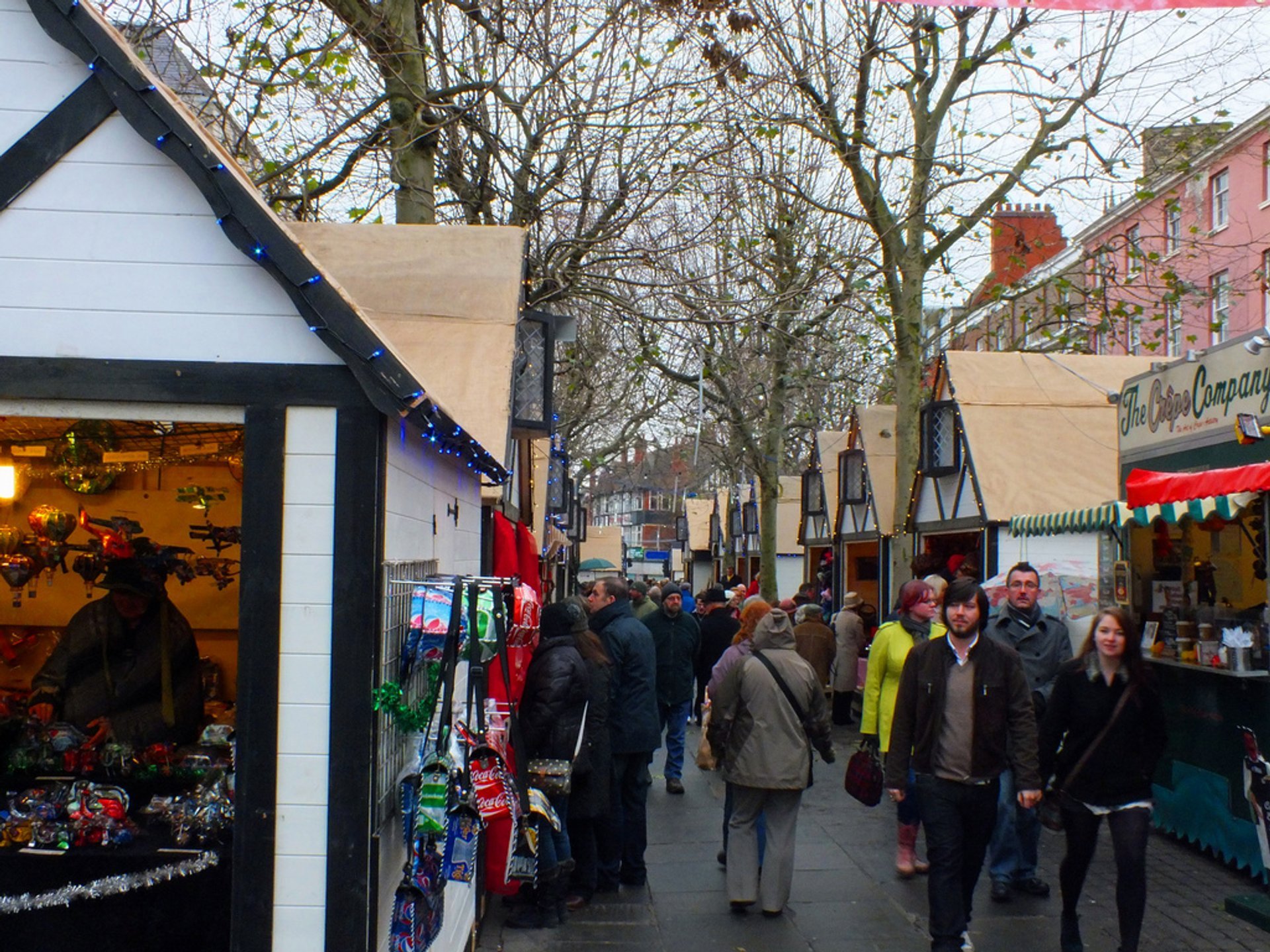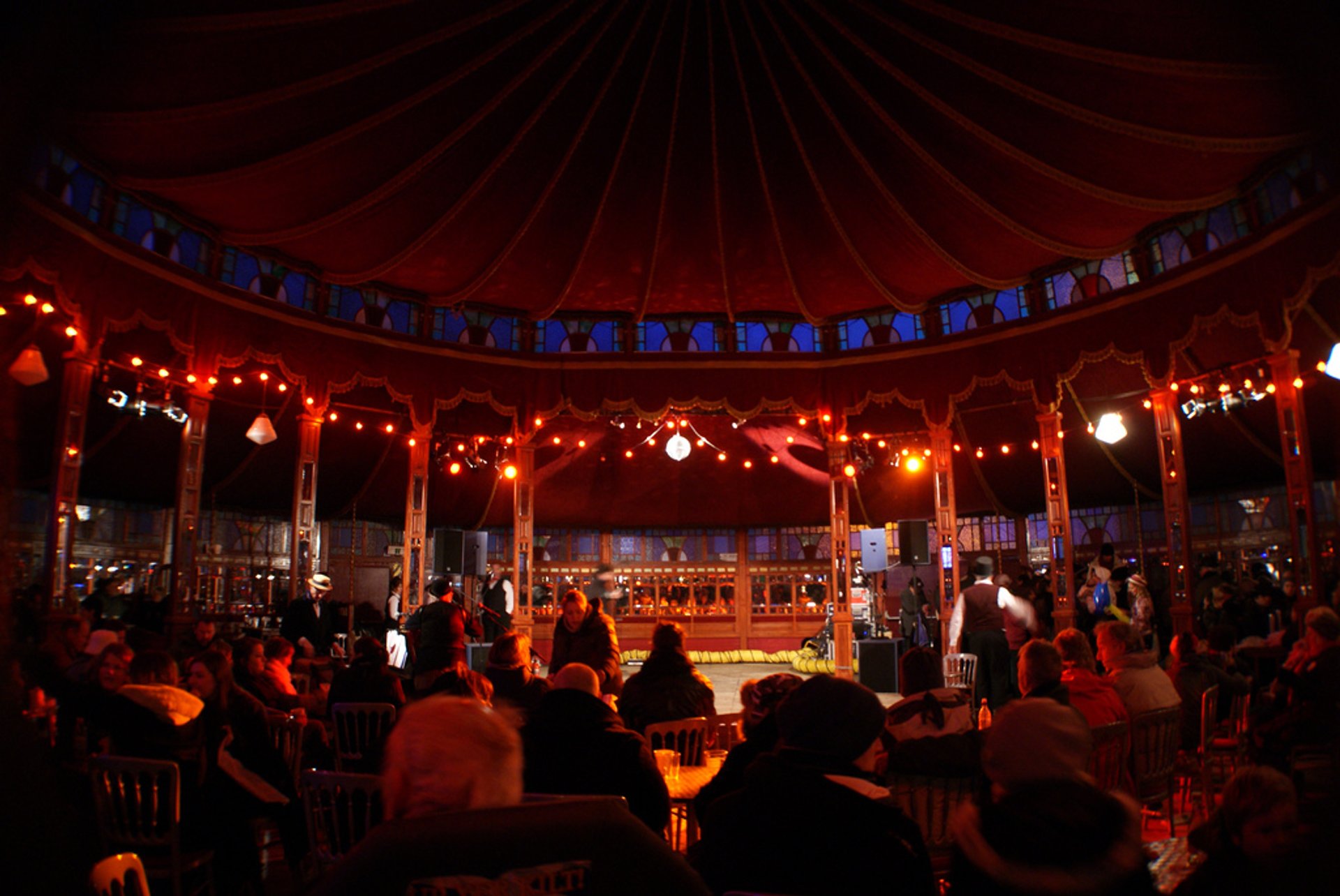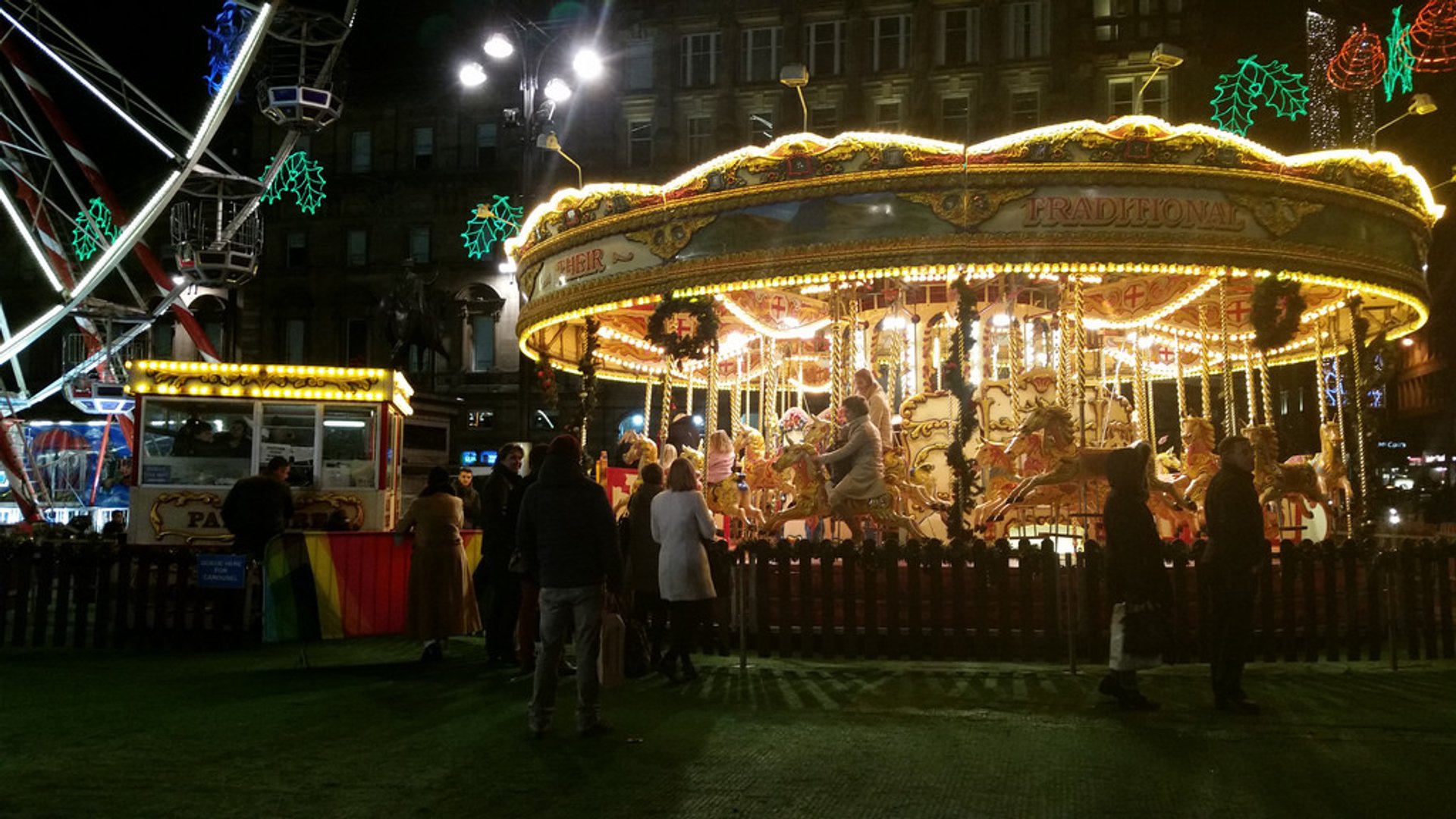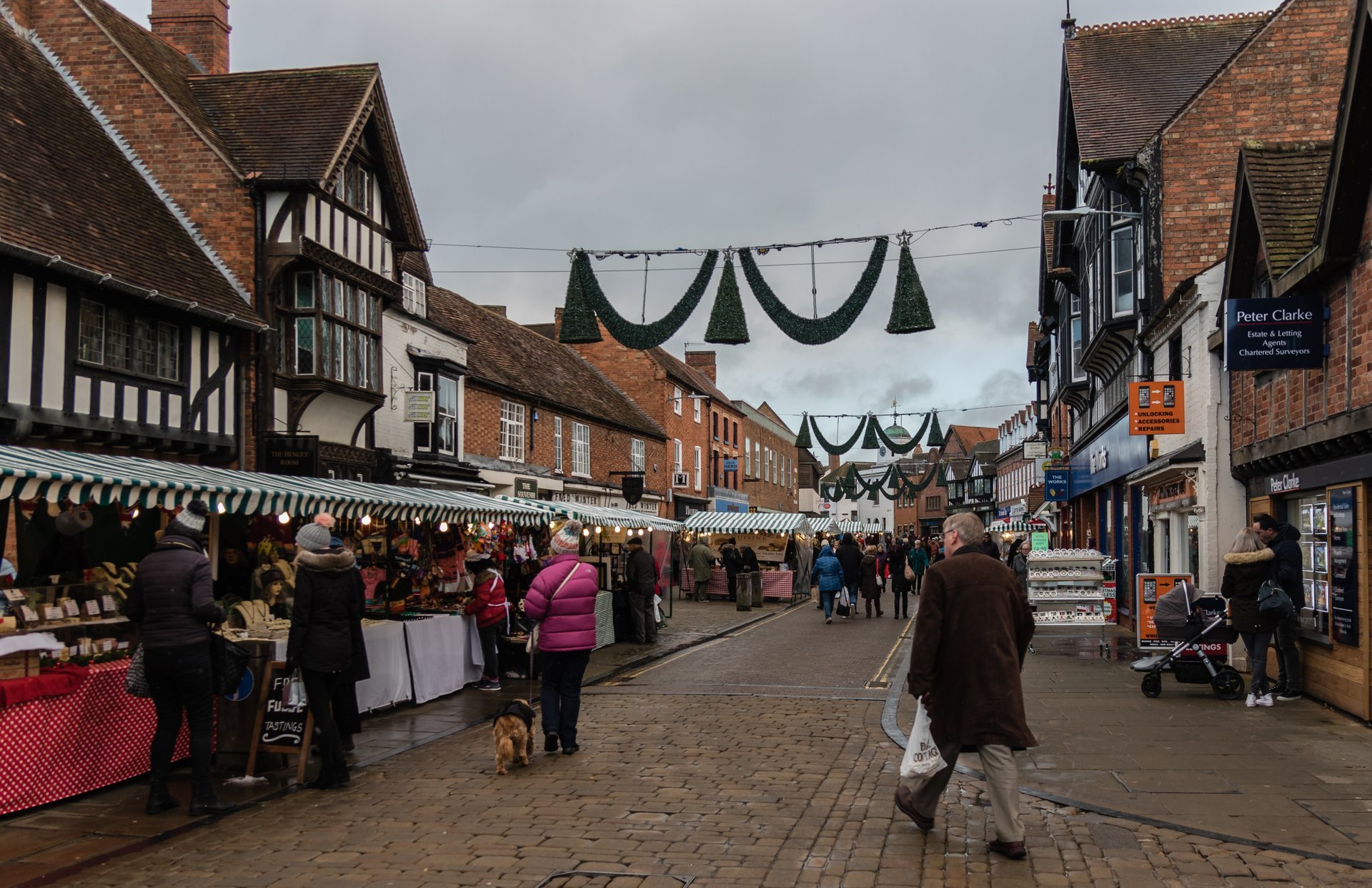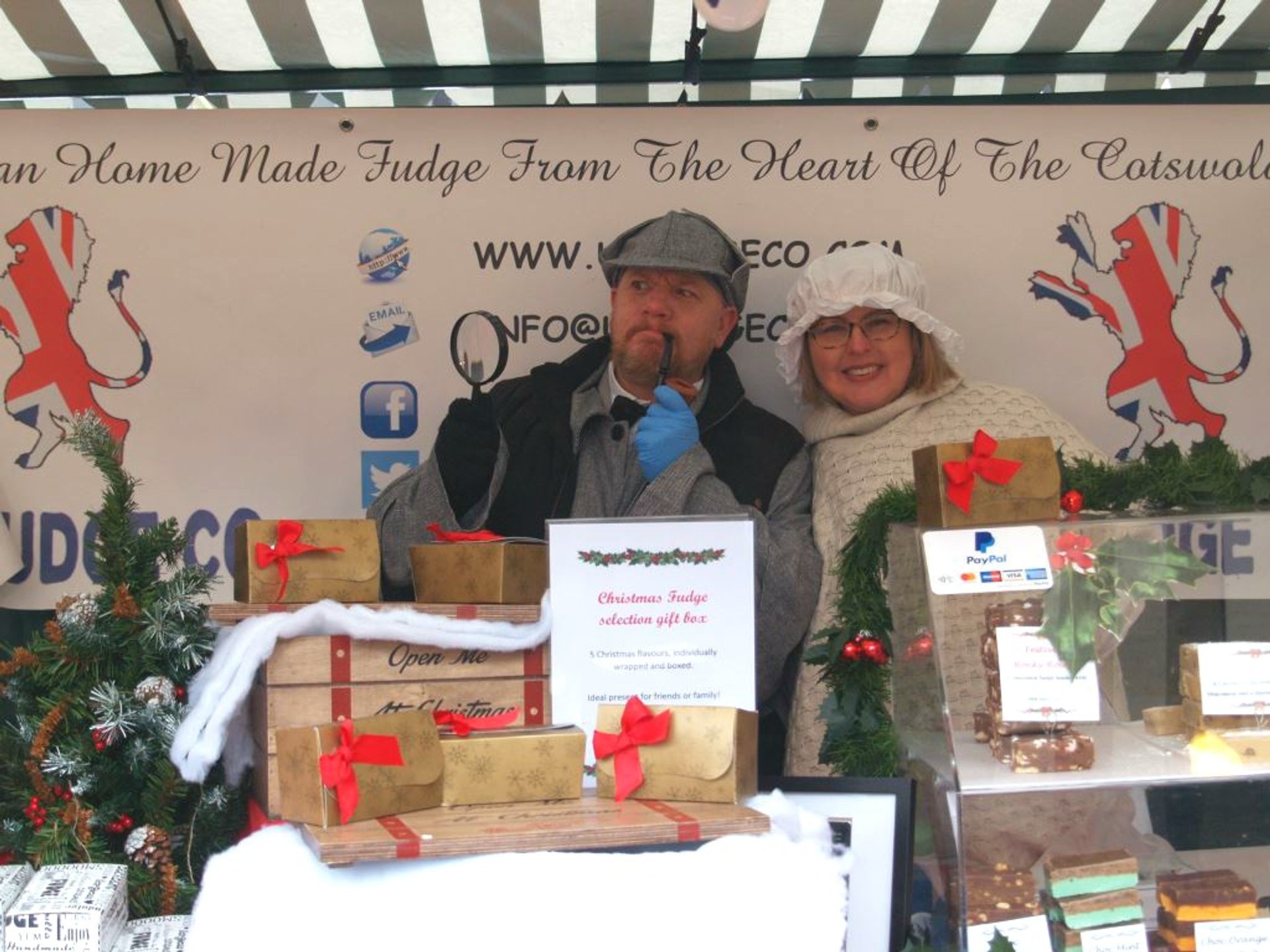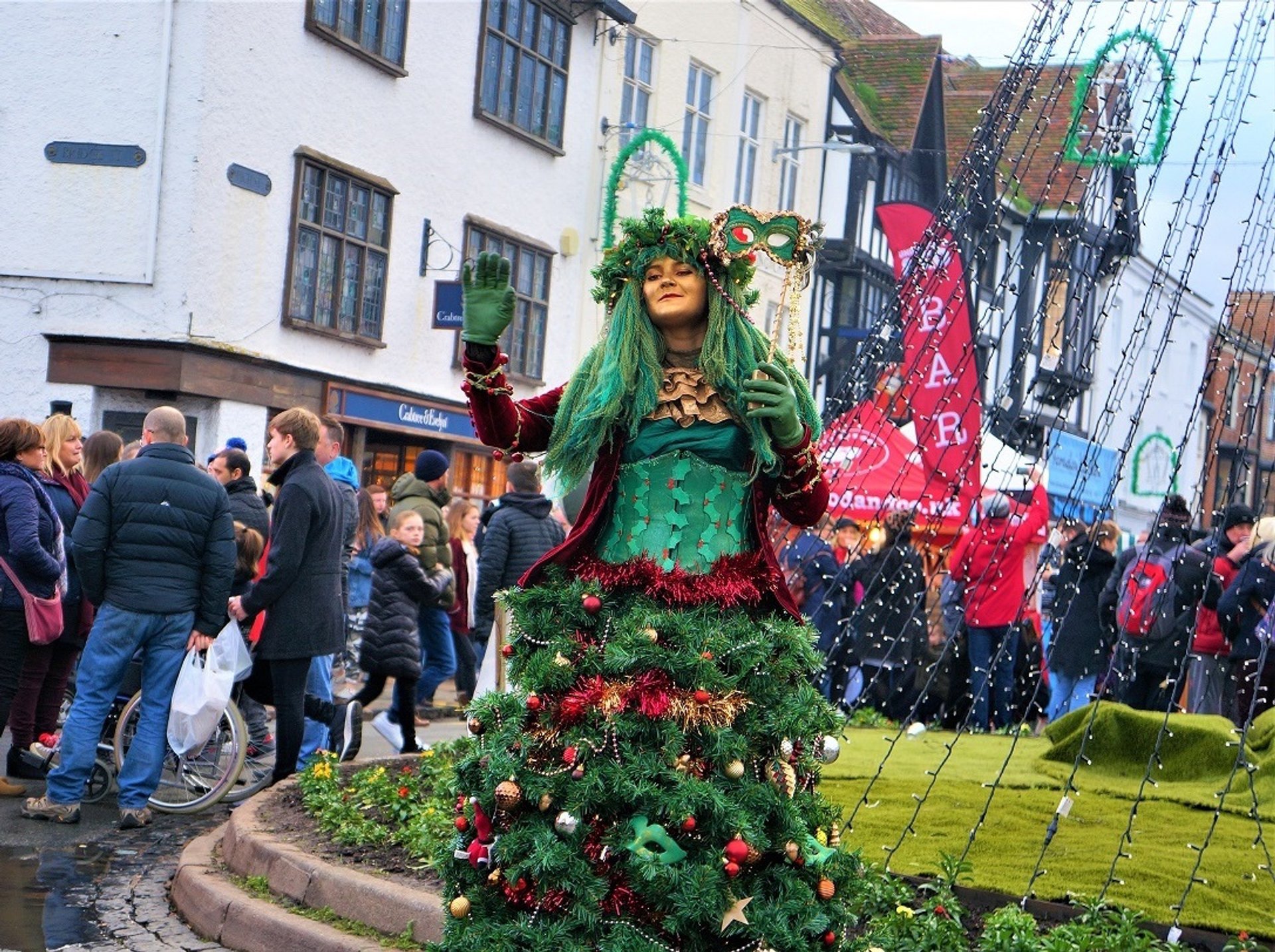 Birmingham Frankfurt Christmas Market carousel
See accommodations nearby
By mid-November, UK cities are full of decorations, carols, and a holiday shopping frenzy. Christmas markets are the best places to indulge in a magical atmosphere and fight the cold with a glass of mulled wine. York, Birmingham, London, Glasgow, Stratford-upon-Avon—you decide which Christmas market is the best of all.
Birmingham's Frankfurt Christmas Market (November 2–December 24, 2023)
Birmingham hosts the largest Christmas Market in the UK with a distinct German flare, so get ready to see plenty of pretzels, schnitzels, and excellent Bavarian beers in Victoria Square—all this with the beautiful Birmingham Museum & Art Gallery in the background. The craft market offers leather goods and wooden and glass ornaments. Altogether there are more than 180 stalls. Visitors can also enjoy ice skating at Centenary Square's rink.
London: Hyde Park Winter Wonderland (November 17, 2023–January 1, 2024) & Southbank Centre Winter Market (October 28, 2023–January 7, 2024)
In London, Winter Wonderland in Hyde Park and Southbank Centre Winter Market are definitely among the most impressive ones offering delicious treats and artisan gifts. You can explore the magic of London Christmas Markets over here. Hyde Park Winter Wonderland will run from 10 am to 10 pm, so you'll have plenty of time to enjoy the Christmas spirit.
Belfast Christmas Market (November 18–December 22, 2023)
Belfast's beautiful City Hall hosts a famous Christmas market where visitors can purchase hand-painted pottery and decorations. Candy Alley is one of its main attractions, but be sure to also visit numerous stalls with vendors selling souvenirs, food, and drinks.
Bath Christmas Market (November 23–December 10, 2023)
The city of Bath holds a stunning Christmas market surrounding ancient Roman Baths with more than 200 traditional stalls with local foods and gifts. It was named UK's favorite Christmas market by the National Outdoor Events Association in 2017. The market is open from 10 am to 7 pm on Monday through Wednesday; from 10 am to 8 pm on Thursday through Saturday; and only until 6 pm on Sundays.
York St. Nicholas Fair (November 16–December 22, 2023)
Medieval York is another great location for a holiday market. St Nicholas Fair in York features Alpine chalets and Made in Yorkshire Yuletide Village, offers gifts and crafts produced locally. York Theatre Royal's Christmas pantomime is also highly praised as one of the best.
Christmas in Portsmouth (November 16, 2023–January 6, 2024)
If you are looking for some Victorian charm, head to Portsmouth where the Christmas market features Charles Dickens' most famous characters. Tourists can also take part in a quiz to test their knowledge of Dickens' works. The Victorian Christmas Festival features a magic Christmas market with over 150 stalls selling traditional gifts in the Historic Dockyard streets.
Glasgow: George Square Christmas Market (December 1, 2023–January 8, 2024) & St. Enoch Square Christmas Market (November 18, 2023–January 3, 2024)
Glasgow has two main holiday centers—the George Square Christmas Market and St Enoch Square Christmas Market. There is also Riverside Christmas Fair at the Riverside Museum, with rides and a Santa's grotto for kids. For more events and details, check the Glasgow Christmas Markets page.
Stratford-upon-Avon Victorian Christmas Market (December 7–10, 2023)
Stratford-upon-Avon, the birthplace of William Shakespeare, hosts the Victorian Christmas Market in the town centre. The atmosphere is unique as all stallholders wear Victorian outfits. Entertainment throughout the town, a stage with lots of performances in Henley Street, a traditional funfair with a carousel, and a cheerful market area will keep you busy over the long weekend in early December. A few hundred beautifully decorated market stalls along Waterside, Bridge Street, Henley Street, Meer Street, and High Street sell foods and drinks and holiday presents for loved ones.
Find hotels and airbnbs near Christmas Markets (Map)