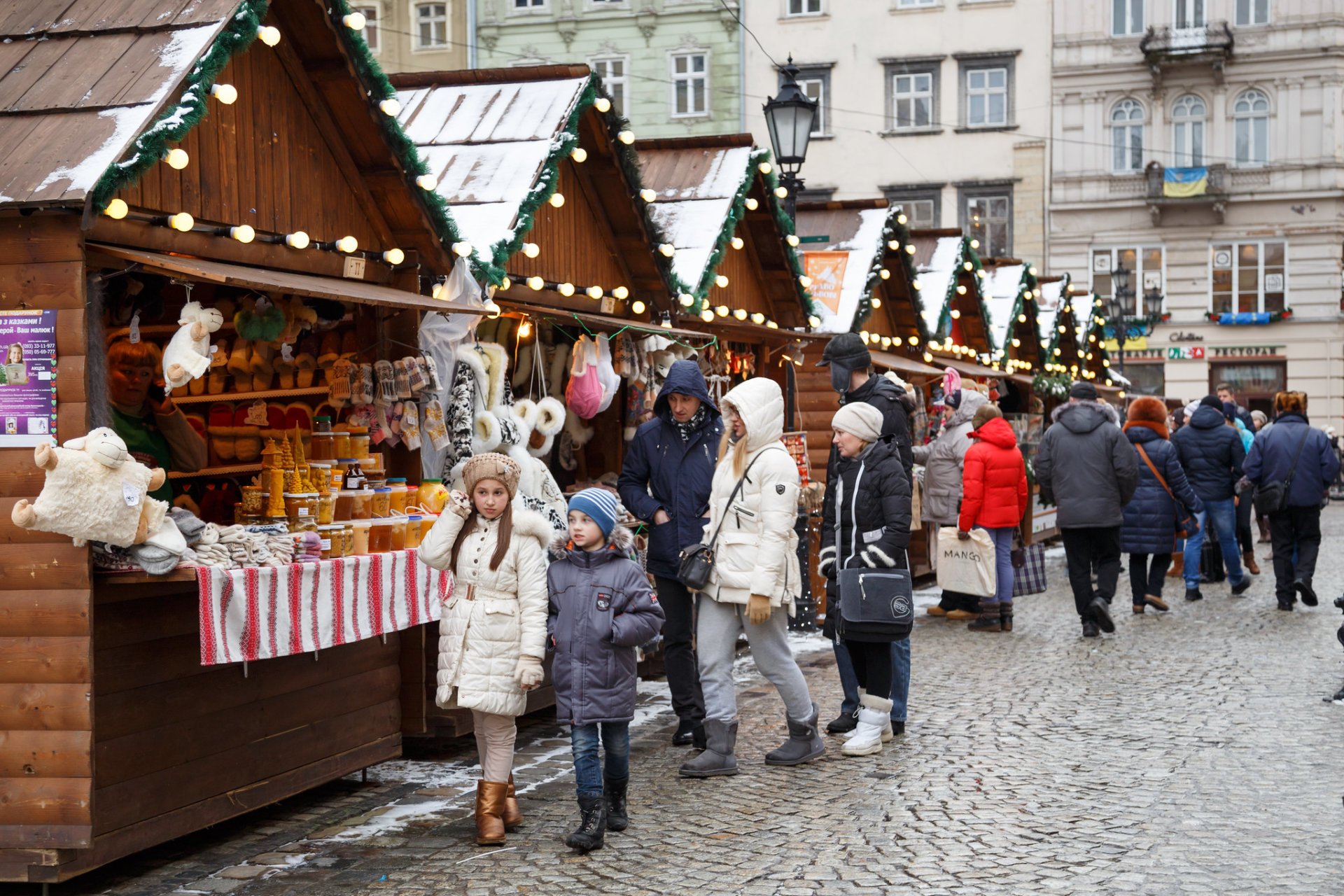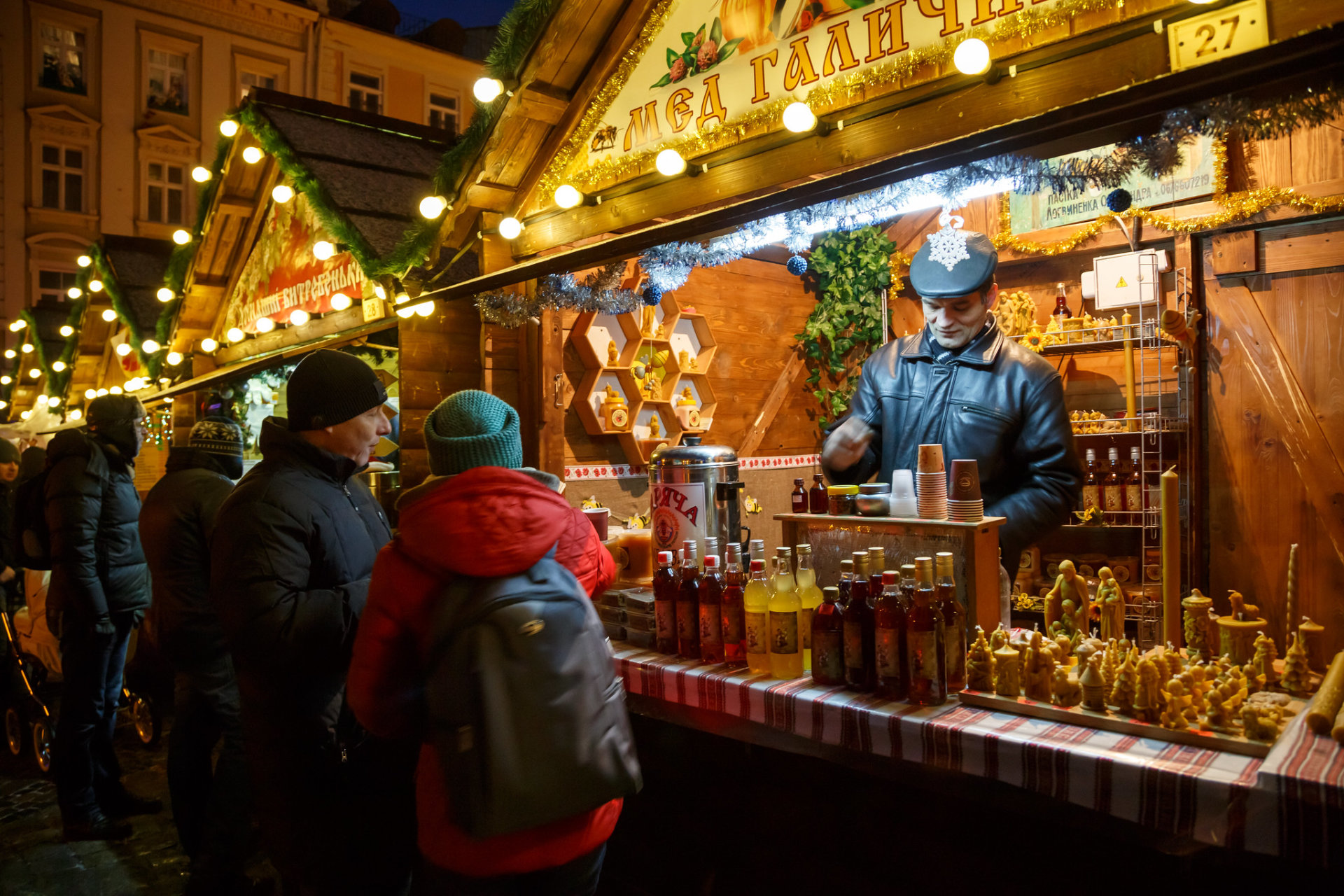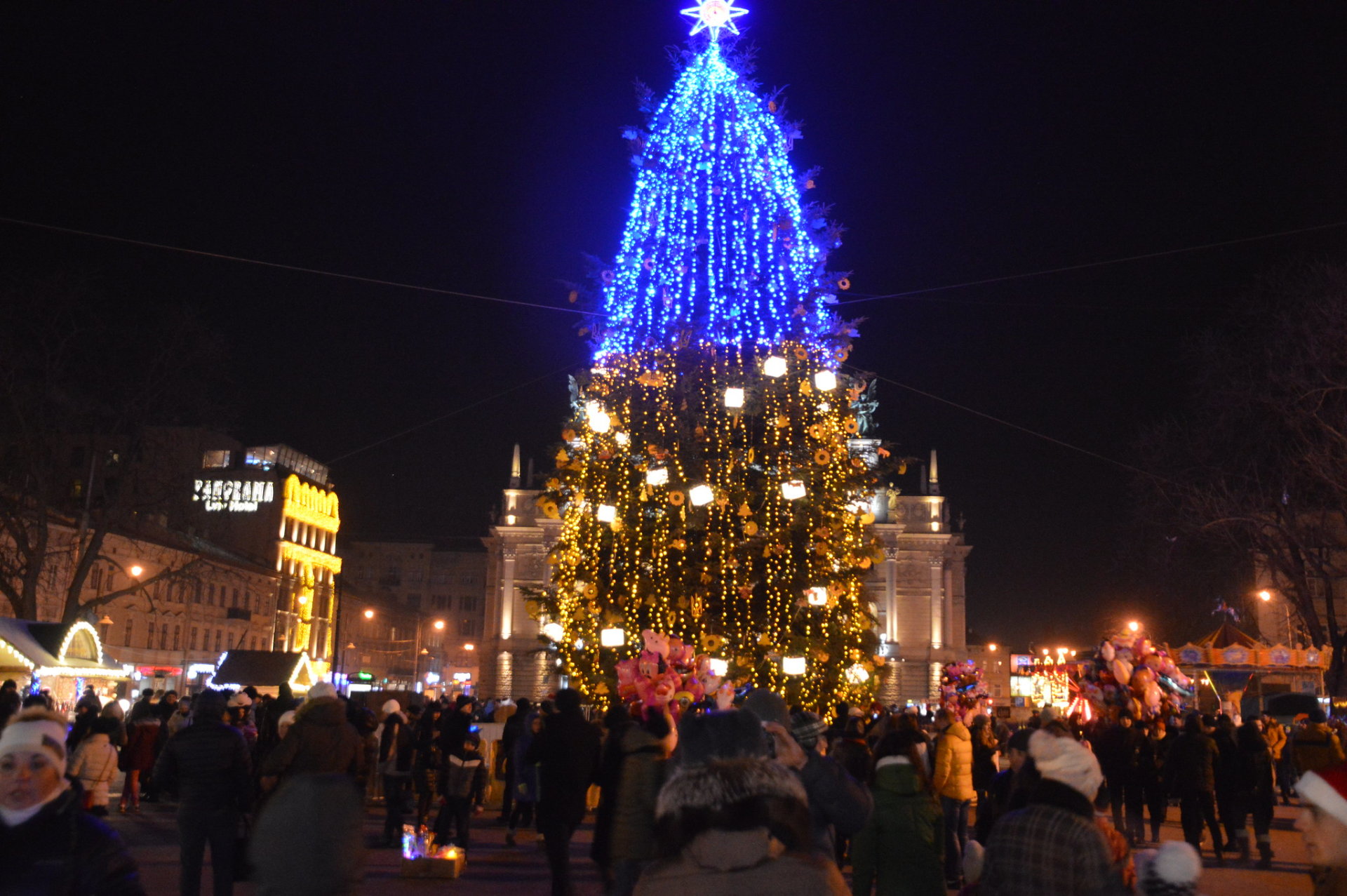 Lviv can surprise you with its super cozy Christmas markets, scattered throughout Downtown and beyond, and the rich assortment of local produce these fairs offer. Christmas villages bring tempting aromas of gingerbread and mulled wine to the city in early December and please the crowds until late January. You can spend hours roaming dozens of booths, packed with Christmas decor, hand-made souvenirs, sheep wool accessories, woodwork, pieces of jewelry, and delicious treats from Galicia and all over Ukraine.
The prime holiday fair in Lviv is situated in the very heart of the city—along Svobody Avenue, with a gorgeous Christmas tree, set up right next to the Lviv National Opera. The second most popular location for a Christmas market is Rynok Square, with dozens of wooden chalets placed around the City Hall. In addition to gift shopping, this market boasts a huge nativity scene at the entrance to the City Hall and a vast open-air ice rink on the opposite side of the square. Smaller fairs can also be found on Valova Street and Lesya Kurbasa Street. Additionally, the remote Sykhiv district has a local fair near the Lviv Dovzhenko Centre.
When you've already bagged some unique presents for your loved ones, you still have lots of seasonal things you can do in Lviv. Check out the festive program in local theatres, witness the Parade of star-bearers on January 8, and experience Christmas at Shevchenkivskyi Hai Park open-air museum, offering diverse live entertainment, including vertep theater, caroling, and workshops.
More information on visiting Lviv on Christmas can be found on the official city guide website or Facebook, mentioned in the External Resources below. As for your stay, please consider the map of accommodations below. When possible, book in advance, as the prices rise due to increased holiday demand.
Find hotels and airbnbs near Lviv Christmas Markets (Map)