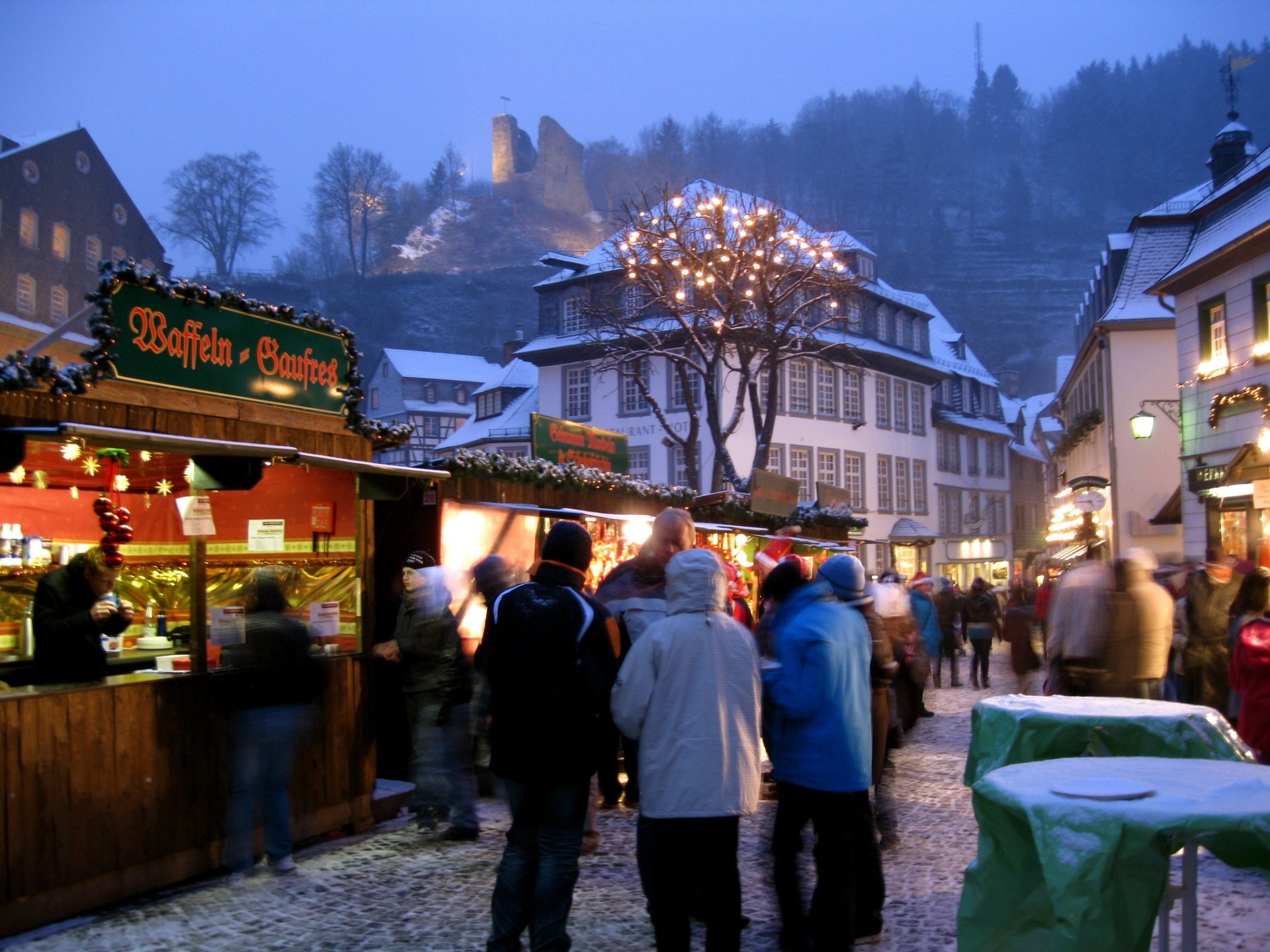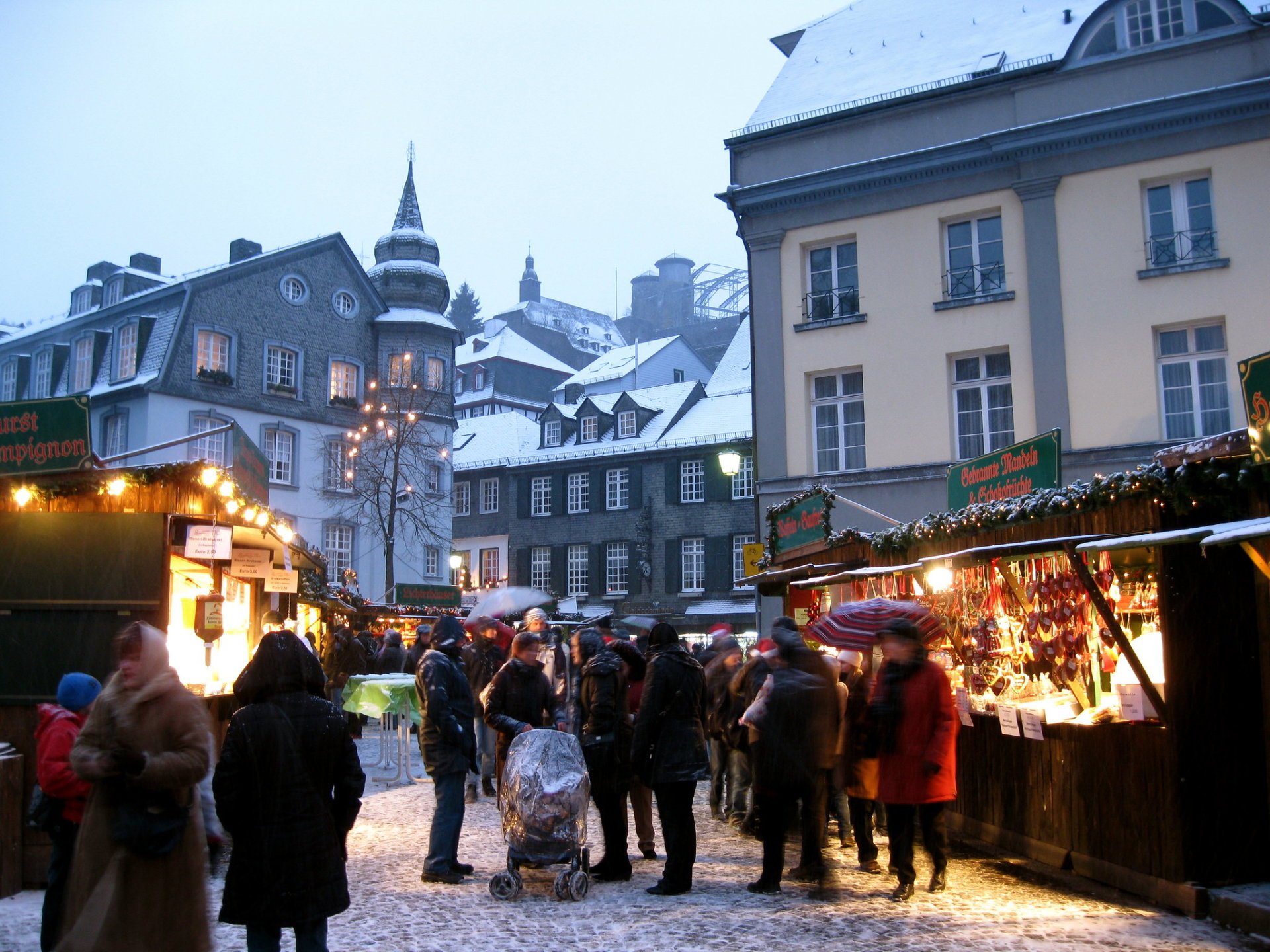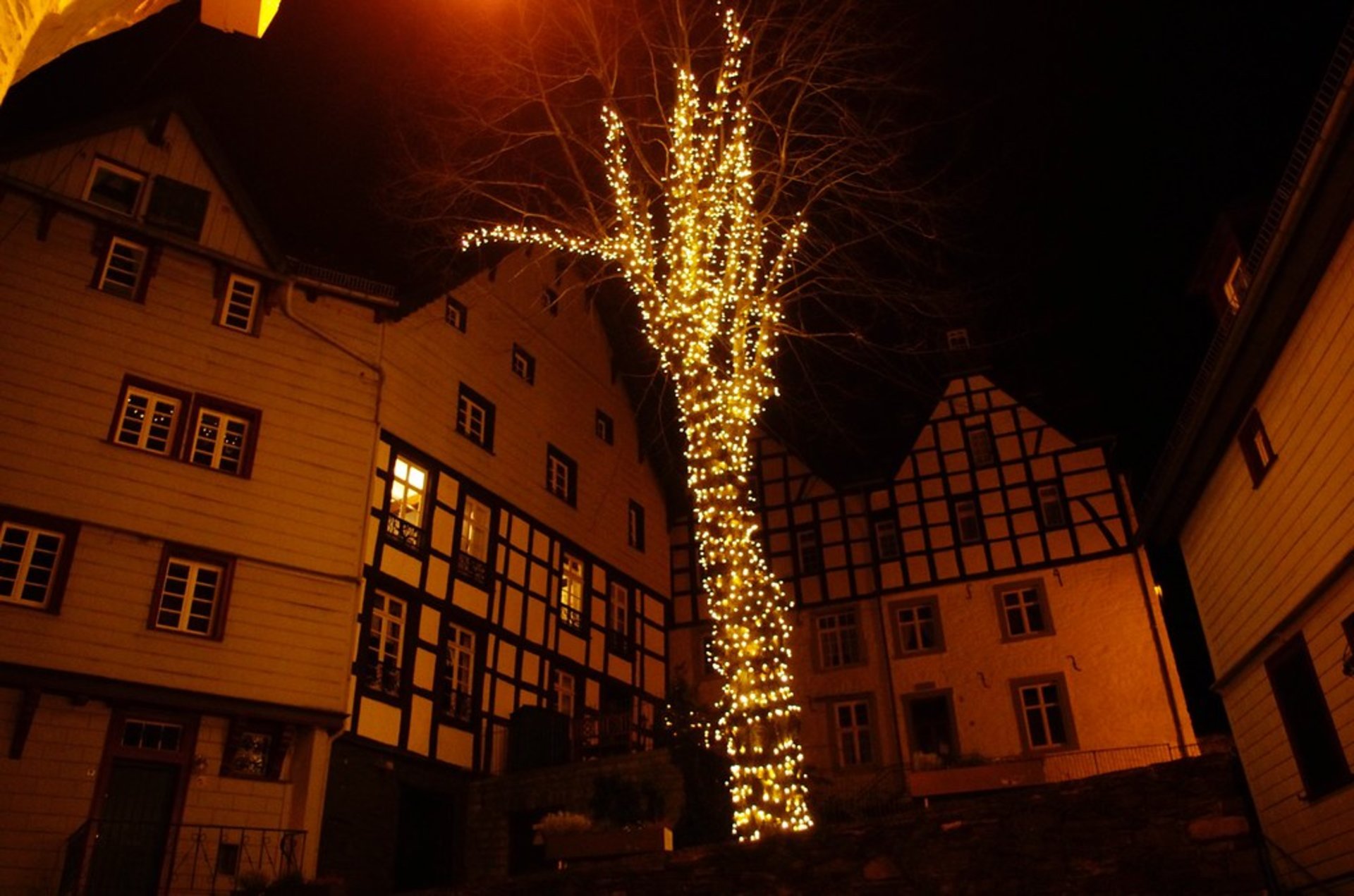 Monschau Christmas Market
The Monschau Christmas Market invites thousands of locals and tourists for an annual holiday celebration. The event will take place throughout the entire town of Monschau, especially in the historical center, near Burghotel. So let's see what's in store for visitors.
The Eifel region's Monschau is a charming tiny town with half-timbered homes. The market itself has a similar medieval vibe and is loaded with local treats like Monschau mustard, "Printen" gingerbread cakes, and the renowned "Monschauer Dütchen" cone-like sponge cake, filled with cream, ice cream, or fresh fruit. You'll also witness many cafes, restaurants, souvenir shops, and wooden huts, adorned with Christmas decorations and fairy lights. You will love the special holiday atmosphere created by the waning twilight, twinkling Christmas lights, and carols, performed by various music bands.
We highly recommend scheduling your trip to Monschau beforehand as the city gets extremely busy during the cold season. Check the map below for possible housing options and have an amazing holiday time with your loved ones!
Find hotels and airbnbs near Monschau Christmas Market (Map)