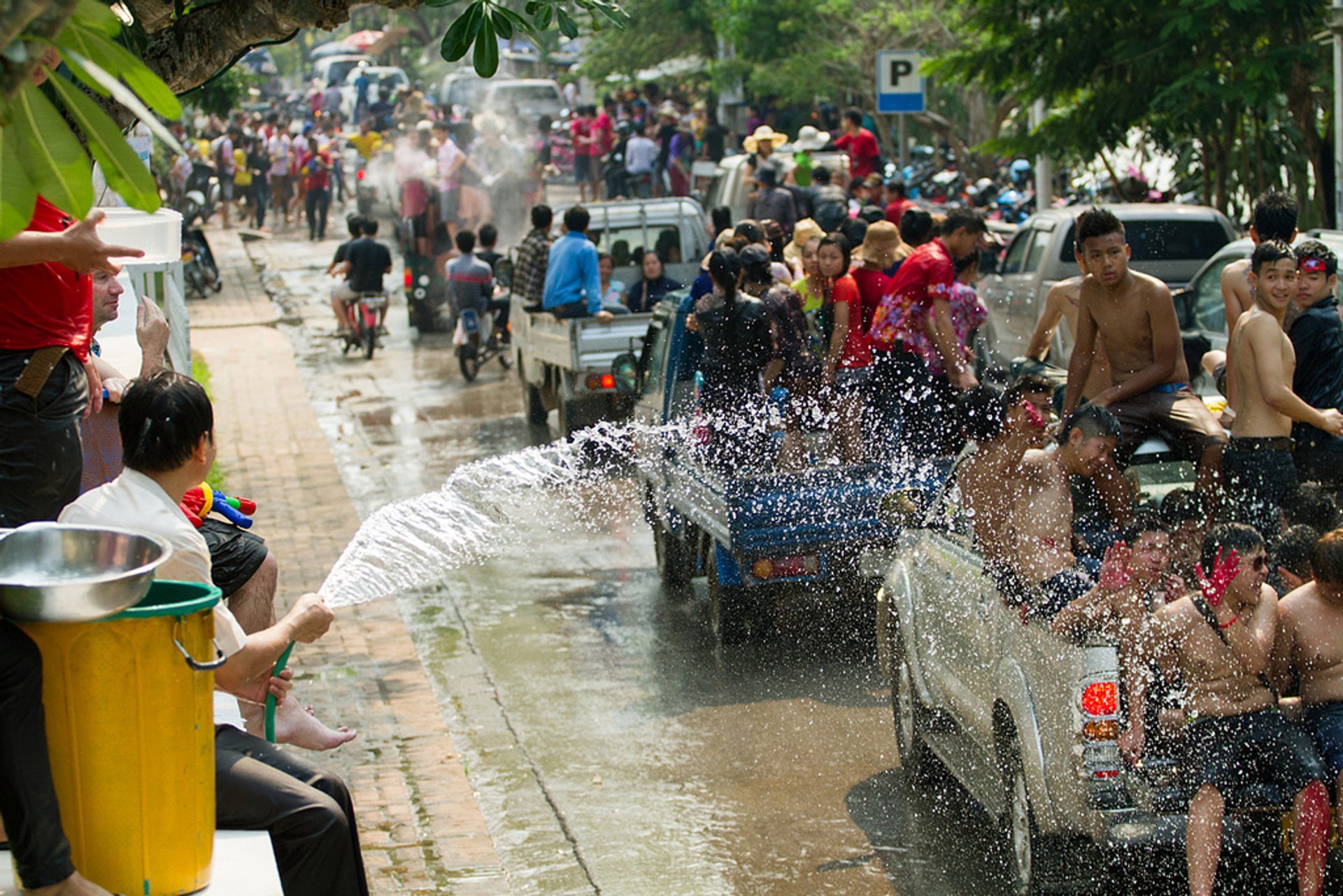 Pi Mai Lao, or Lao New Year, is very different from what most people are accustomed to. There are no celebrations with lots of food on the table, gifts, or loud parties. In Laos, it is more of a spiritual period with rituals that vary across the country.
New Years lasts for three days around mid-April—check the exact schedule as dates may slightly vary each year. The first day is one of cleansing when all houses and temples are cleaned and repainted.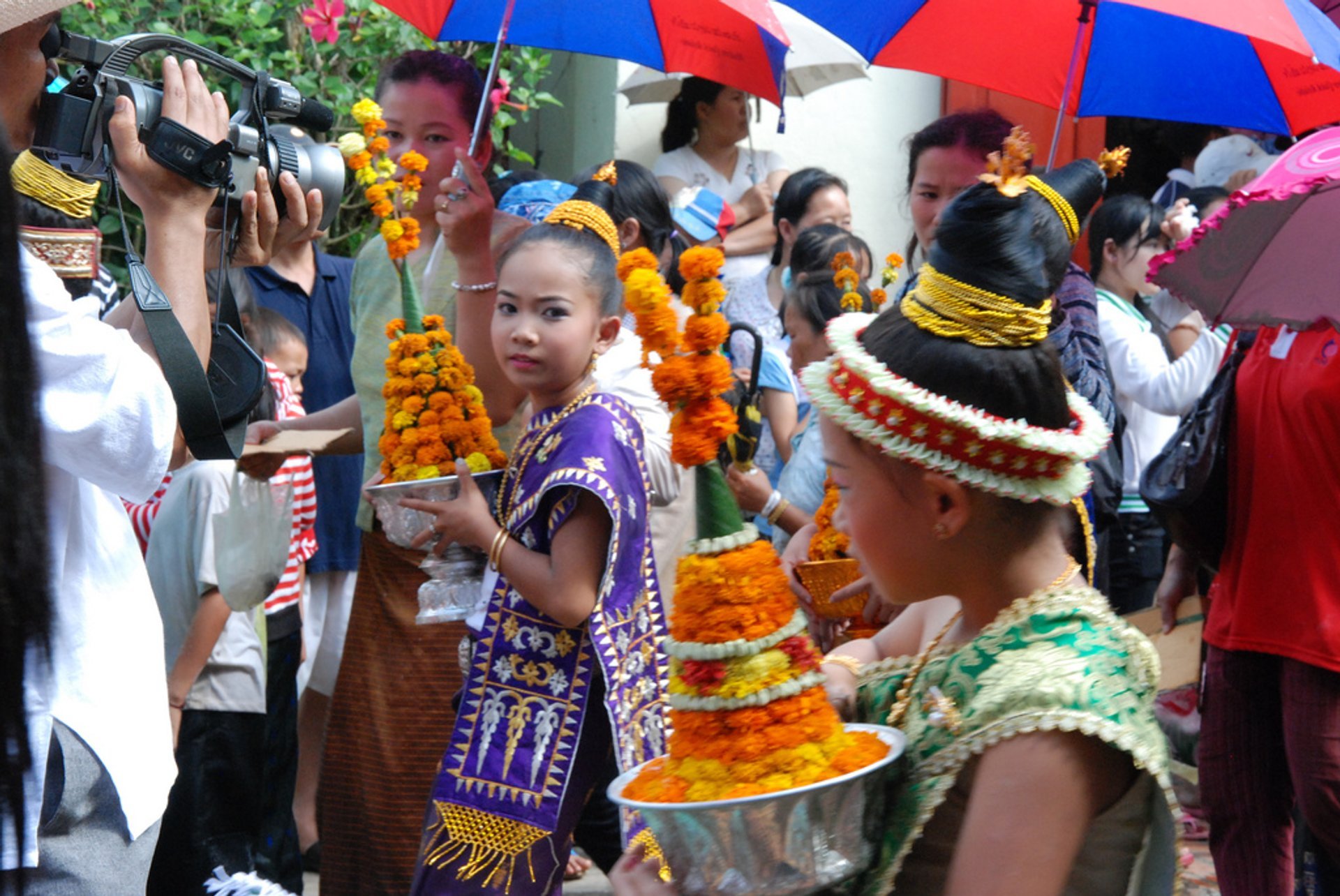 During this time young people pour water on the hands of the elders and ask for a blessing. Many families head to Buddhist temples to pray. The second day is one of relaxation, and the third day is the real celebration usually accompanied by eating street food.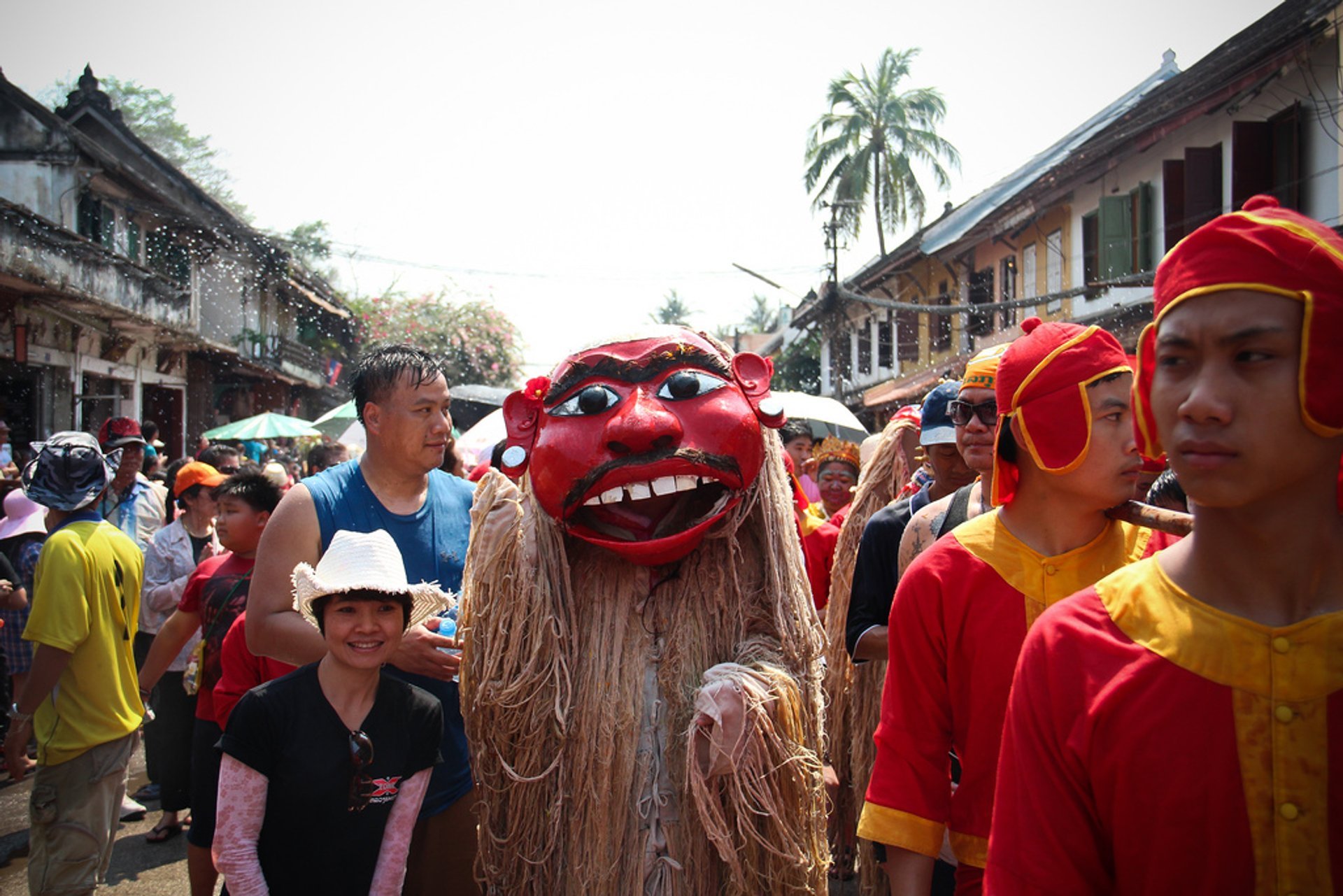 Every region has its ​unique customs, but many tourists visit Luang Prabang for its rich celebrations with sand stupas on the banks of the Mekong river, the Prabang procession, beauty contests, and authentic music and dance concerts.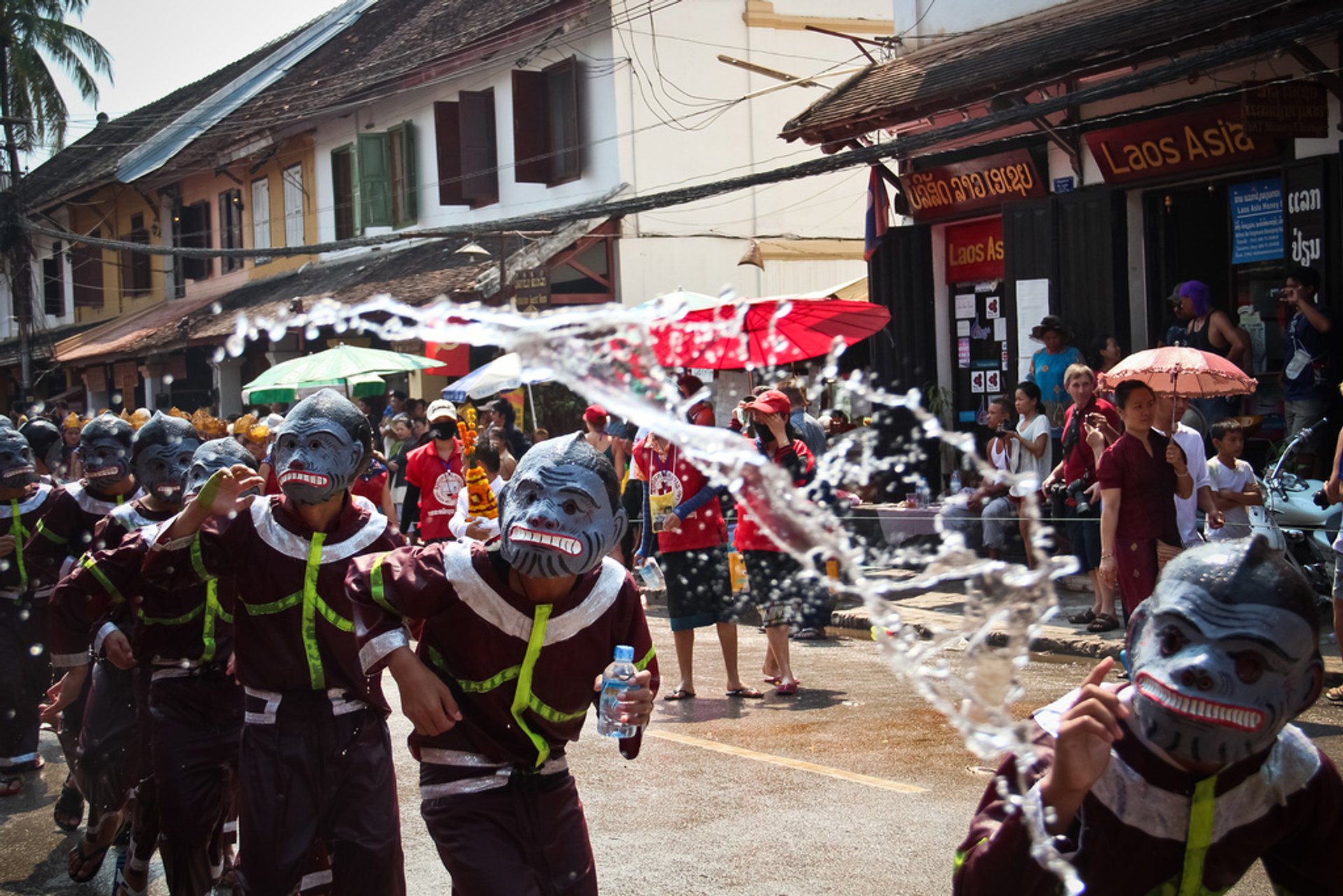 Pi Mai Lao or Lao New Year Featured in