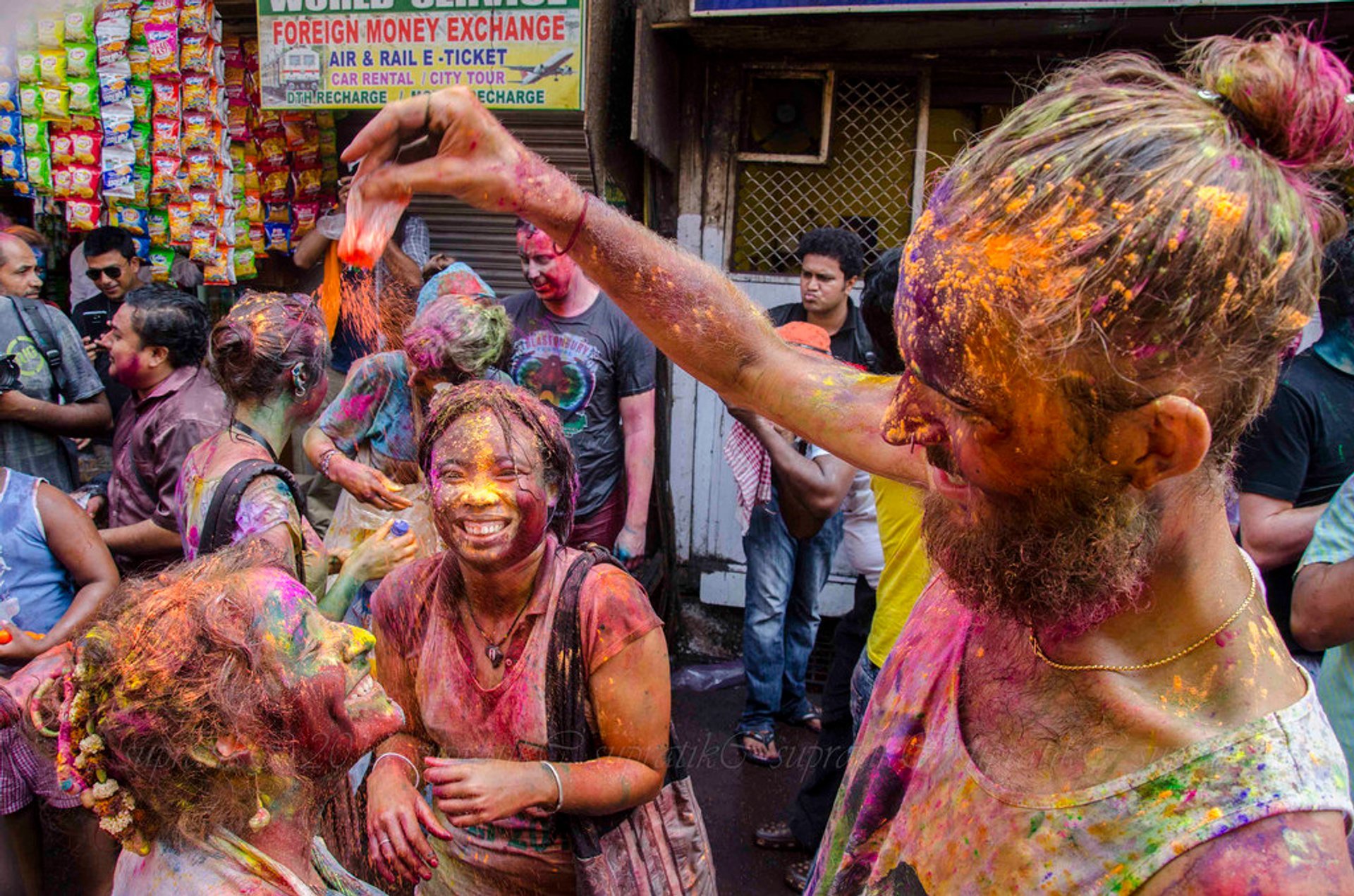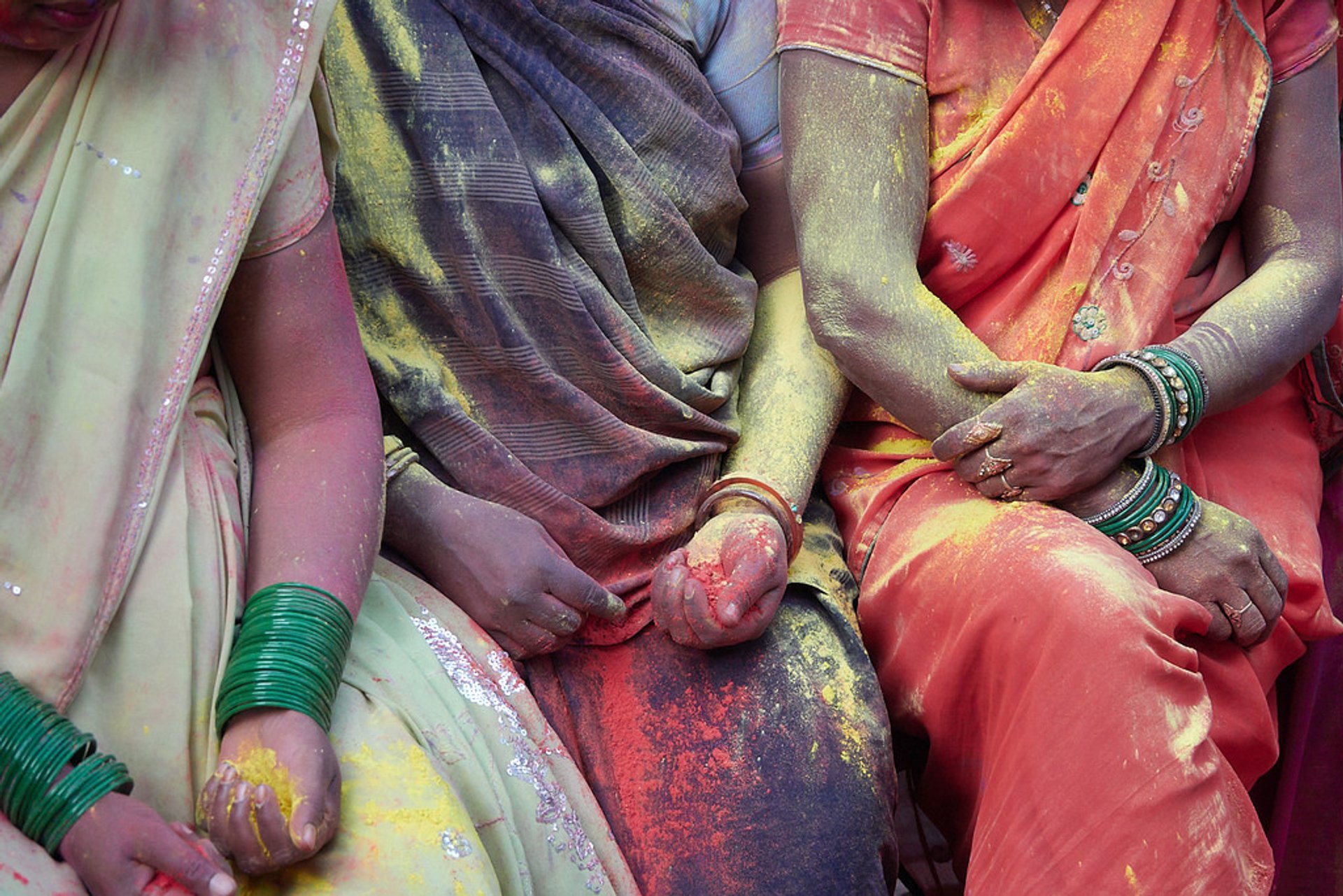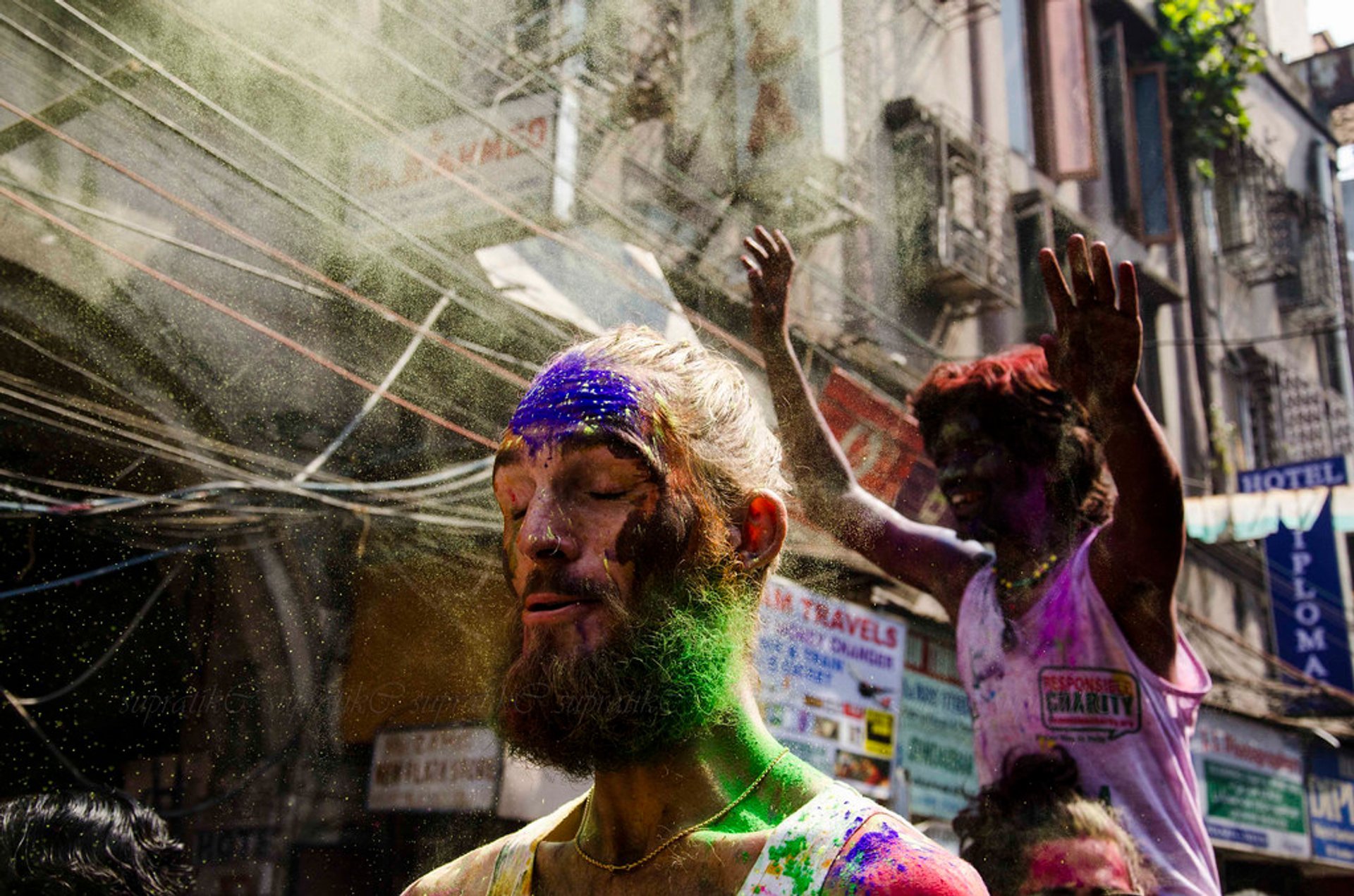 The annual spring "festival of colors" is widely celebrated all over India. Holi festival is sometimes called "festival of love" and signifies the victory of good over evil and the end of winter. It's a day full of laughter, joy, and playfulness when people cover each other with colors from head to toes. Holi holiday starts on a full moon day during the month of Phalgun, which usually falls between the end of February and mid-March.
The first night of the holiday is called Holika Dahan. People gather, pray, perform religious rituals in front of the bonfire, as the sister of the demon king Hiranyakashipu Holika was killed in the fire. The next day is Rangwali Holi—a festival of colors where people throw colored powder at each other through different means like water guns and water balloons. It can be observed on the streets, in parks, or near temples. This day is full of joy when grown-ups have a chance to act like children and be careless. Some people consume bhang drink which is made from cannabis to get into a festive mood.
Different regions have their own customs during Holi. In western India, a pot of buttermilk is hung high in the street, and teenage boys make human pyramids reaching the pot, while girls are throwing colored things at them. In Uttar Pradesh, thousands come to see the Lath Mar Holi ritual when women beat men with sticks. The holiday also features special music and dances that are performed for the occasion.
Holi is especially significant in the Braj region, including Vrindavan, Barsana, and Nandgaon in Uttar Pradesh state, which attracts most visitors during spring for the Holi celebrations.
Find hotels and airbnbs near Holi Festival (Map)