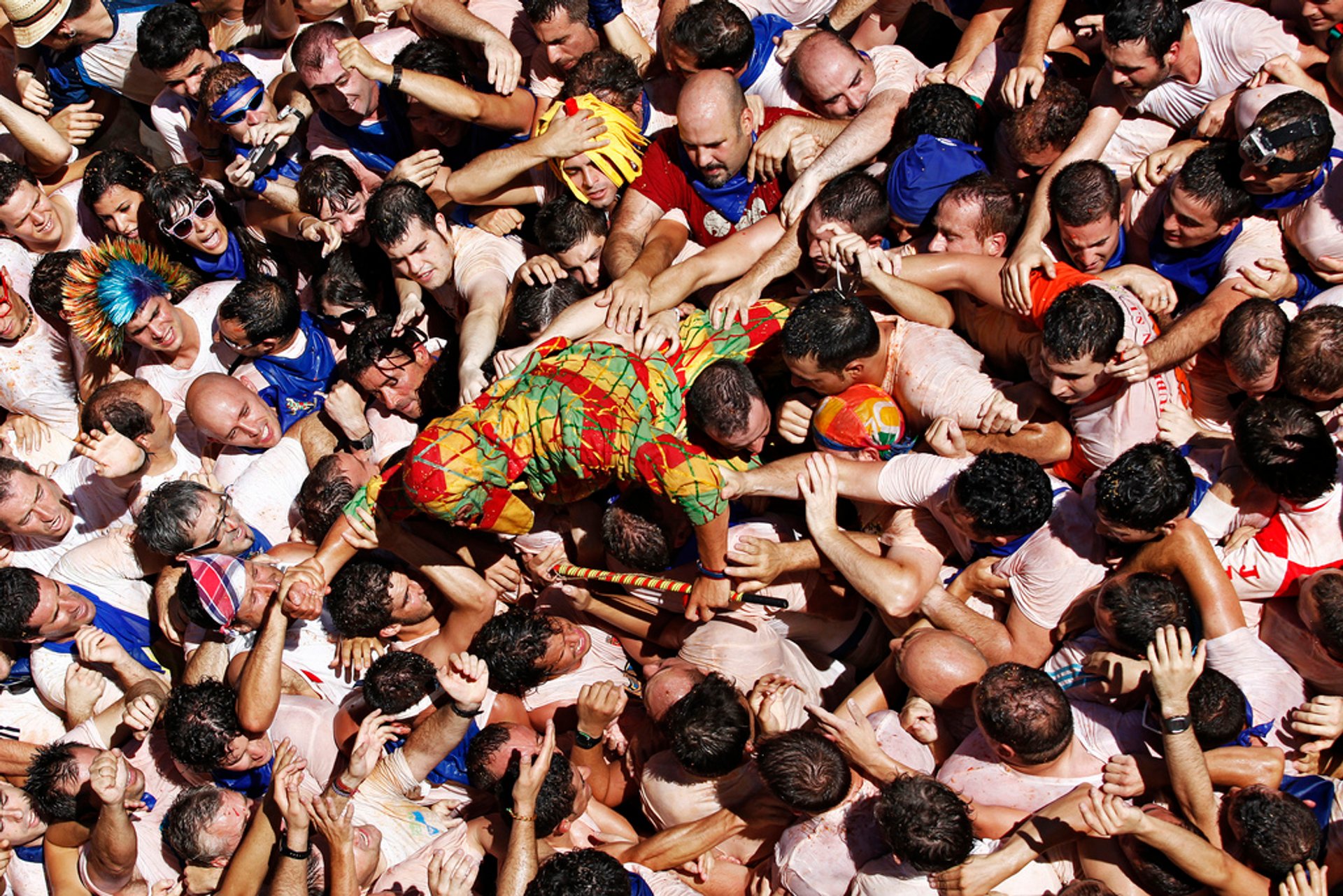 El Cipotegato Festival is held in Tarazona annually from August 27 to September 1 in honor of San Atilano. The Cipotegato derives from a burlesque harlequin-type character of the 17th century. "El Cipotegato" is related to the clowns who used to accompany a Corpus procession by carrying a whip to ward off unruly spectators. So what can you expect to see on this day? A brightly dressed hero running through the city under a bombardment of tomatoes!
The history of this event dates back to a time when a prisoner from the local prison was given a chance to win freedom. He was given a stick (similar to what our hero the Cipotegato currently carries) and was told that if he could manage to escape the city, he would be freed.
One of the highlights of the festival is the variety of Cipotegato as there are many volunteers who want to be in this leading role. A list is made up, and the chosen one is kept secret until the last day of the festival. One revealed, the chosen one dresses as a harlequin with green, red and yellow diamonds, and runs out of the town hall under a shower of tomatoes. When he reaches a bronze statue in the main square of the city, the event officially begins.
This excitement is followed by folk dancing, bullfighting events, and other street amusements. If you come here, you can be sure to partake in many traditional Spanish forms of entertainment. The festival begins at 12 a.m. on the 27th of August.
Find hotels and airbnbs near El Cipotegato Festival (Map)