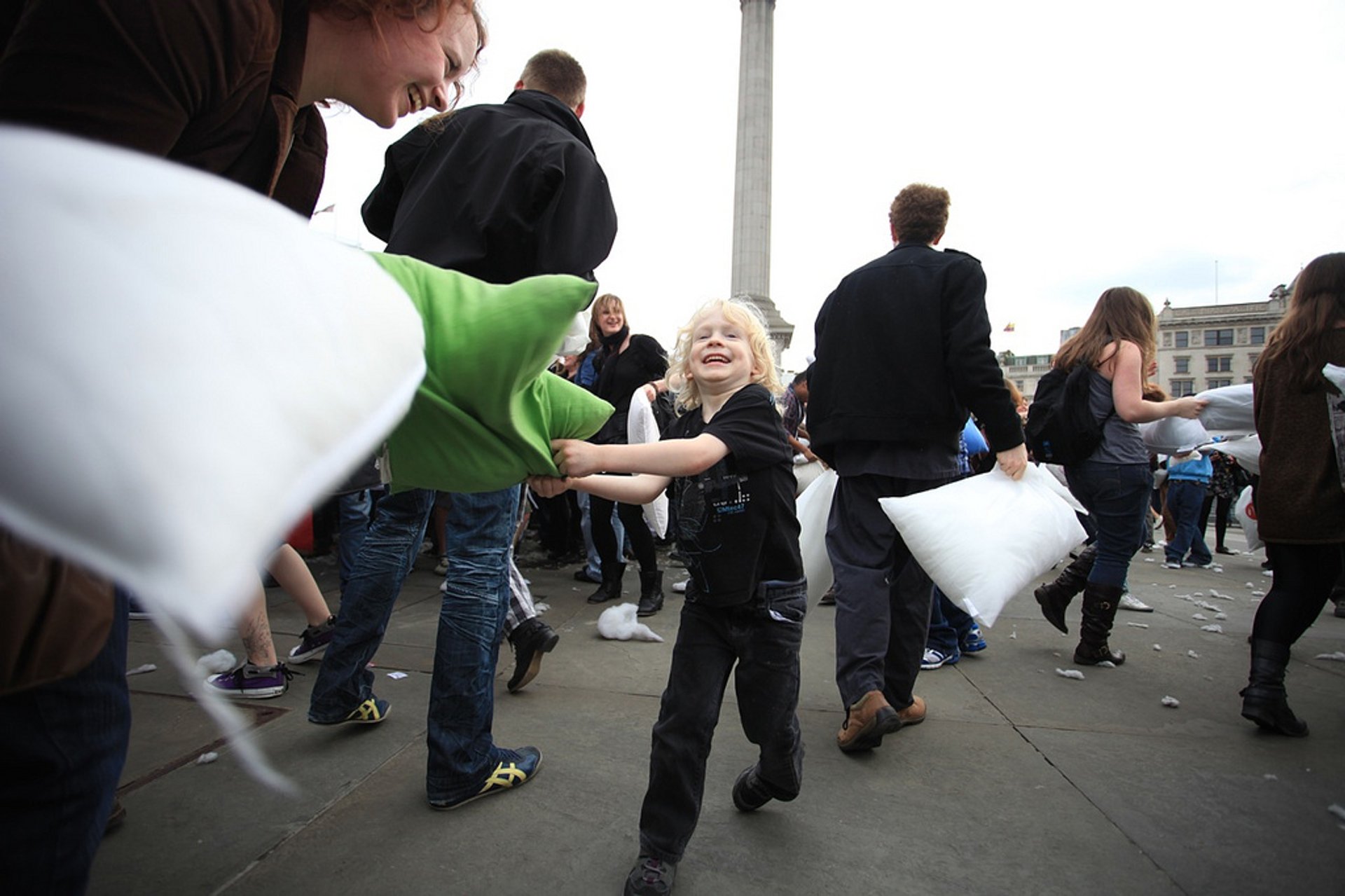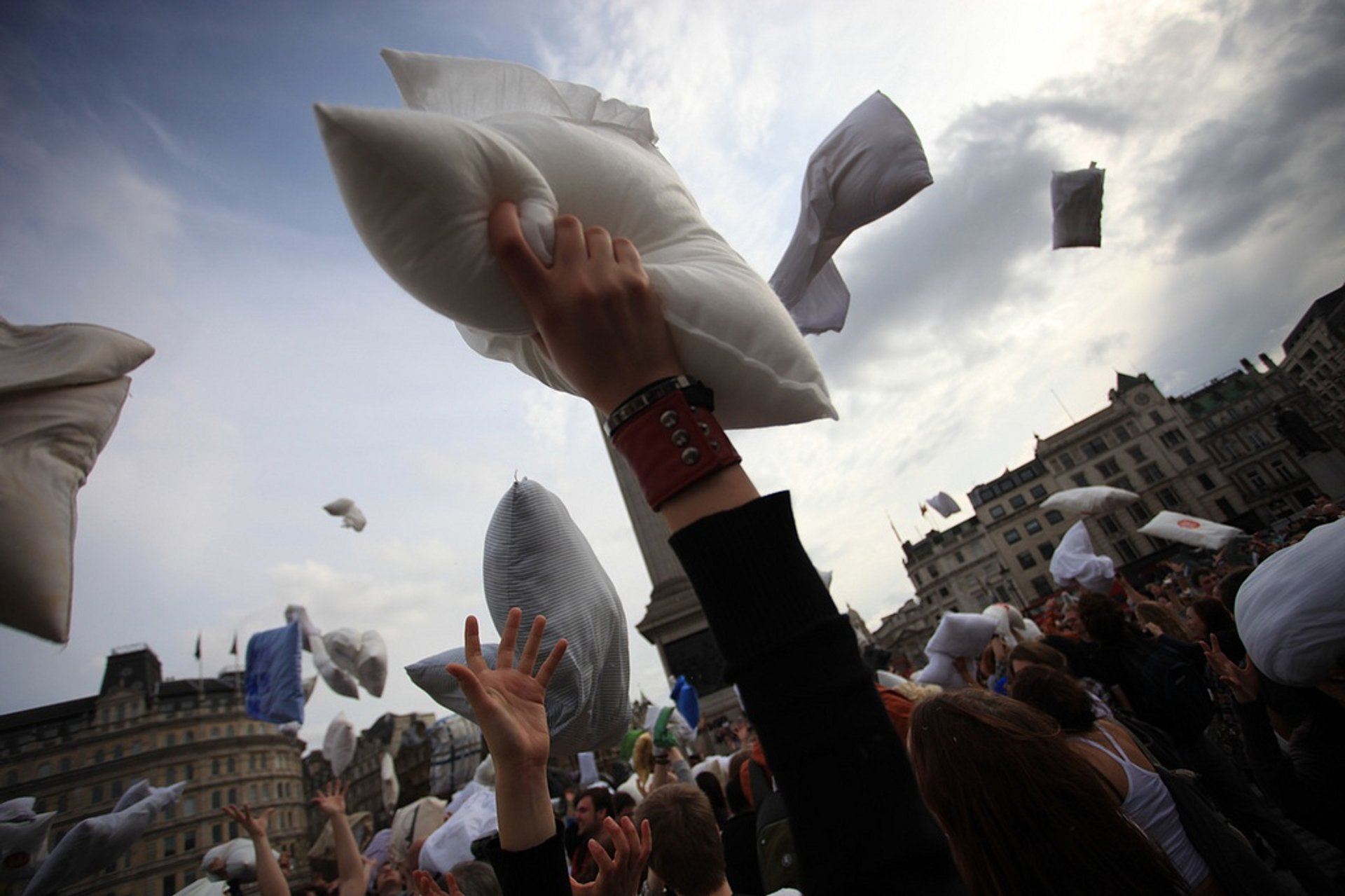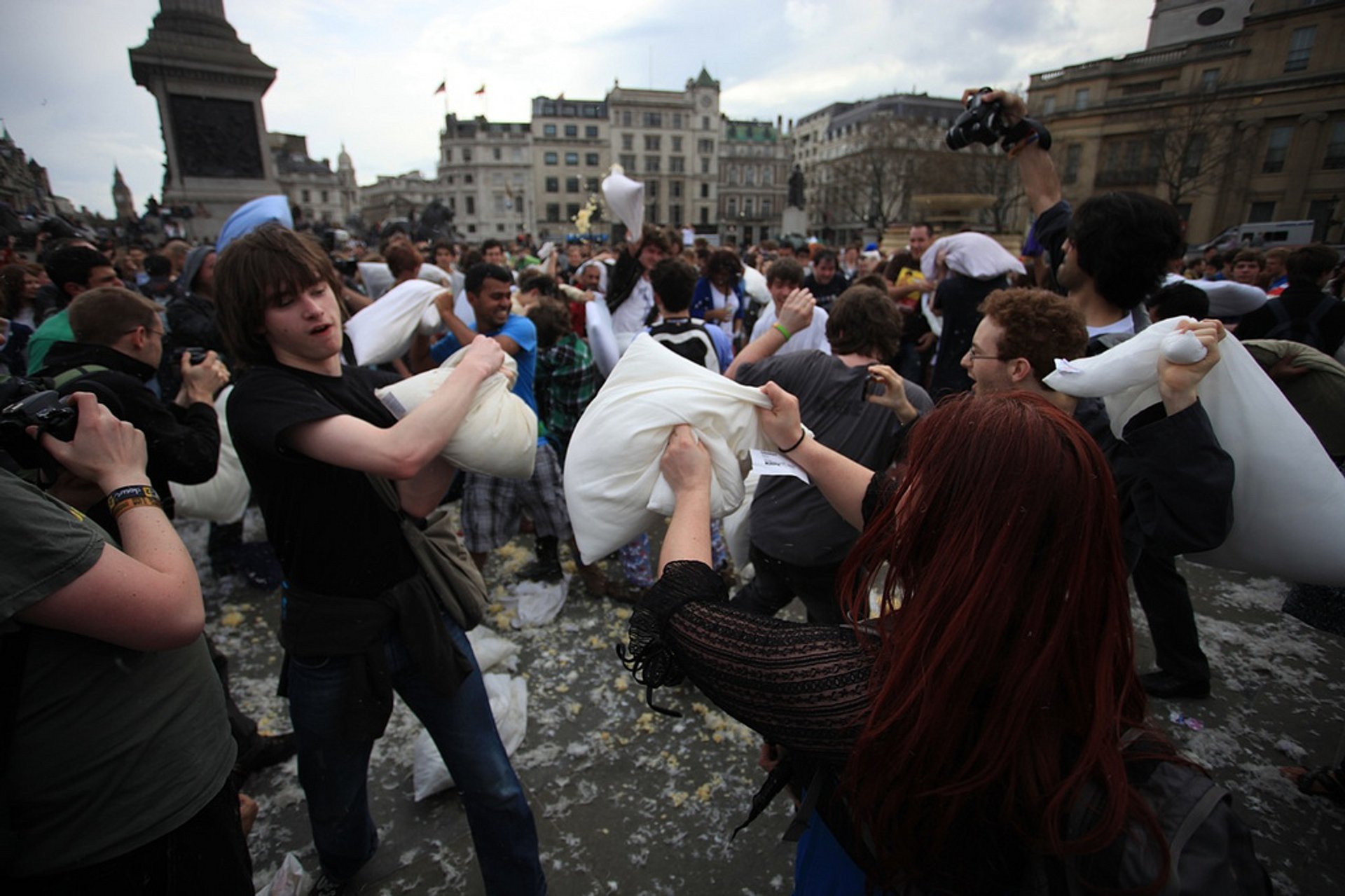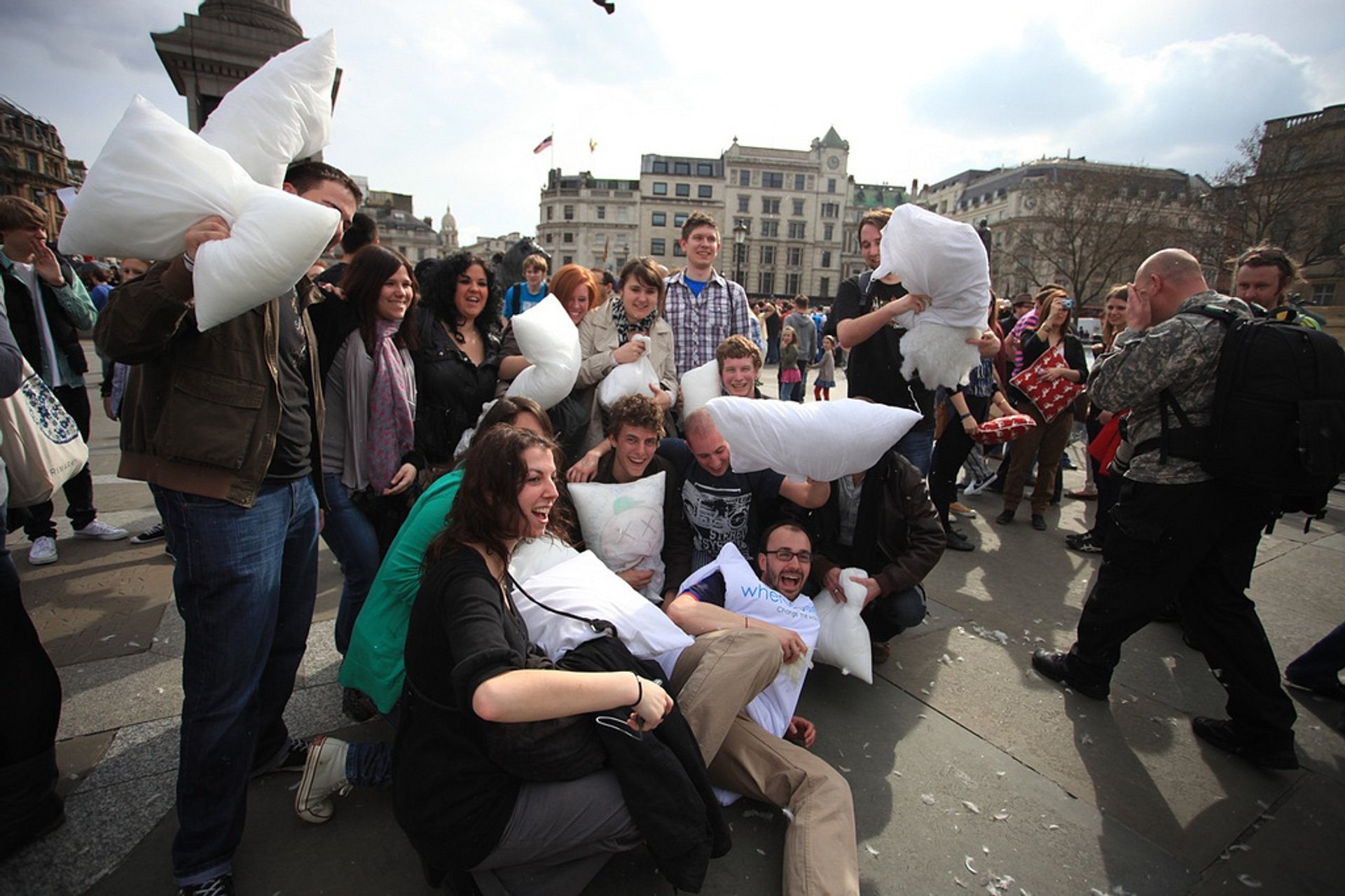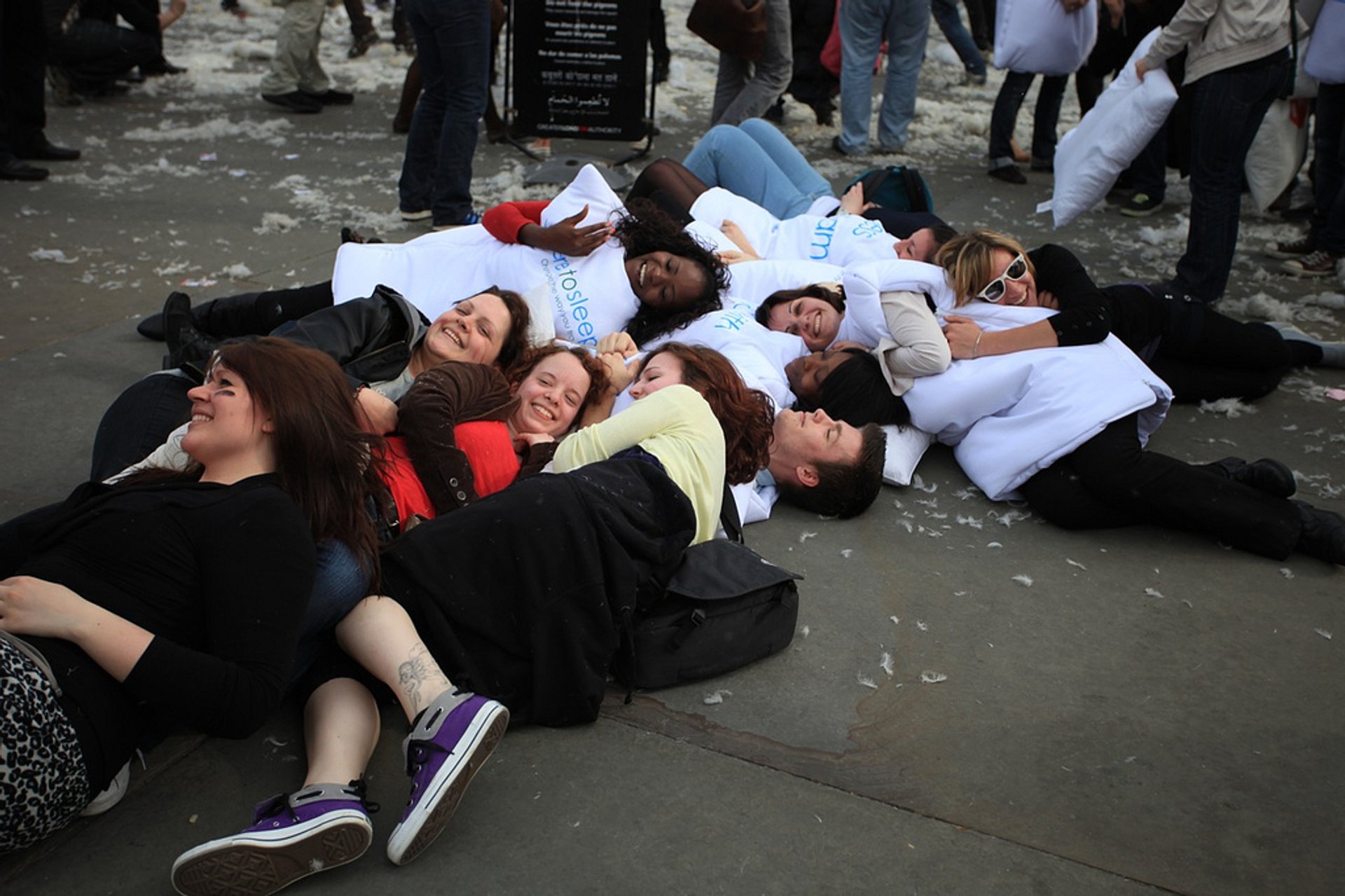 Hundreds of people get involved in a pillow fight in the centre of London every year. Participants armed with pillows gather in Allen Gardens on International Pillow Fight Day, an event celebrated in many cities like Vancouver, Seattle, Vienna and Barcelona. At 2 p.m. sharp the battle kicks off. Children and adults are swinging pillows over their heads, leaving clouds of down across the park.
All ages can take part in the fight, and you can even wear a pyjama or a costume if you want. However, there are a few rules to follow. Participants can bring soft feather-free pillows only and wait until the signal to begin.
The International Pillow Fight Day took place for the first time in 2003 with events occurring across the globe every year. Participants are encouraged to be polite and help clean up the mess after the fight. The London event was organised by Focallocal, who also hosts events like Free Hugs Procession and The World's Biggest Eye Contact Gathering. At first, the giant pillow fight took place at London's Trafalgar Square, then it moved to Kennington Park, and later to Allen Gardens.
Find hotels and airbnbs near International Pillow Fight Day (Map)