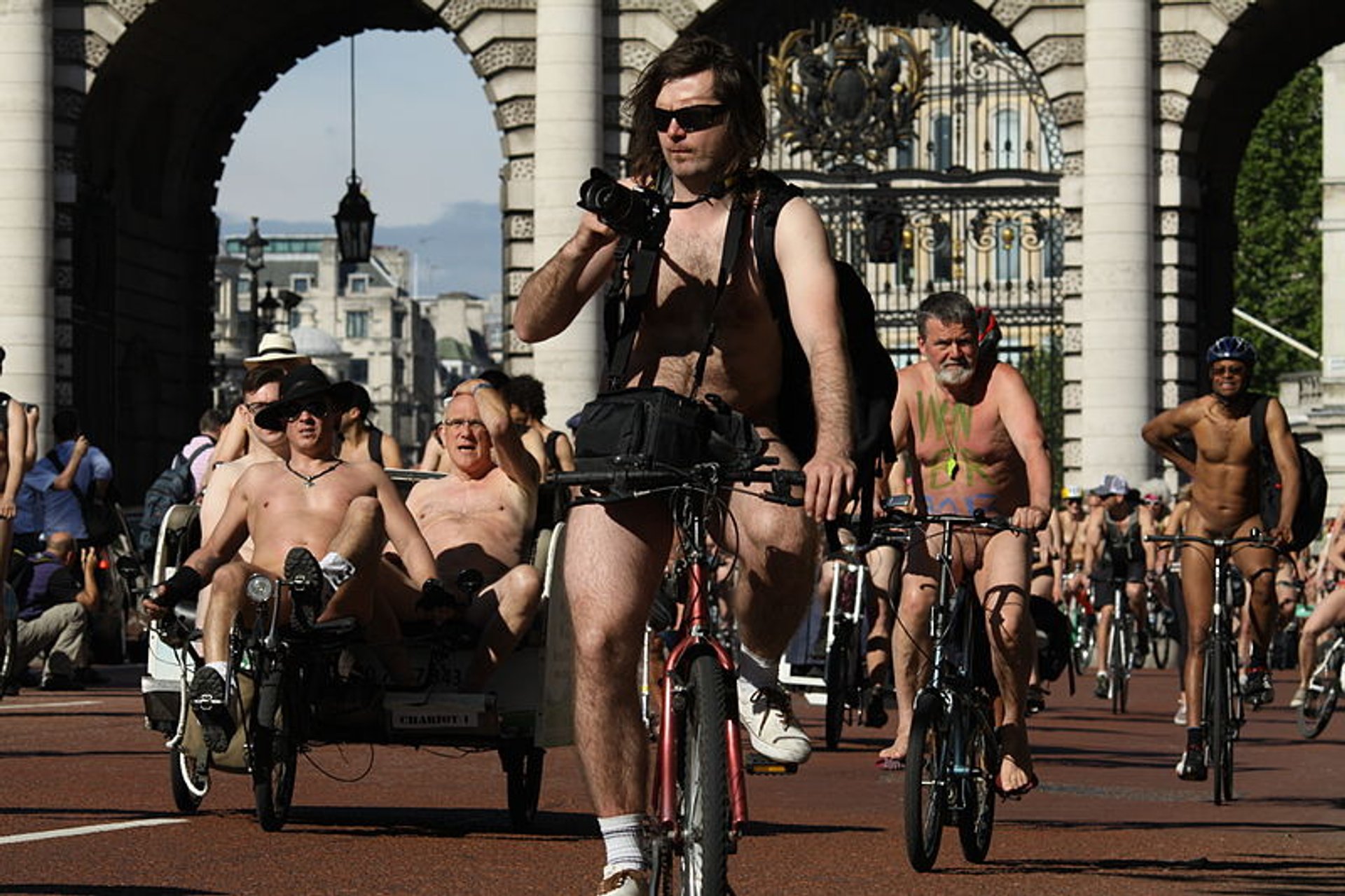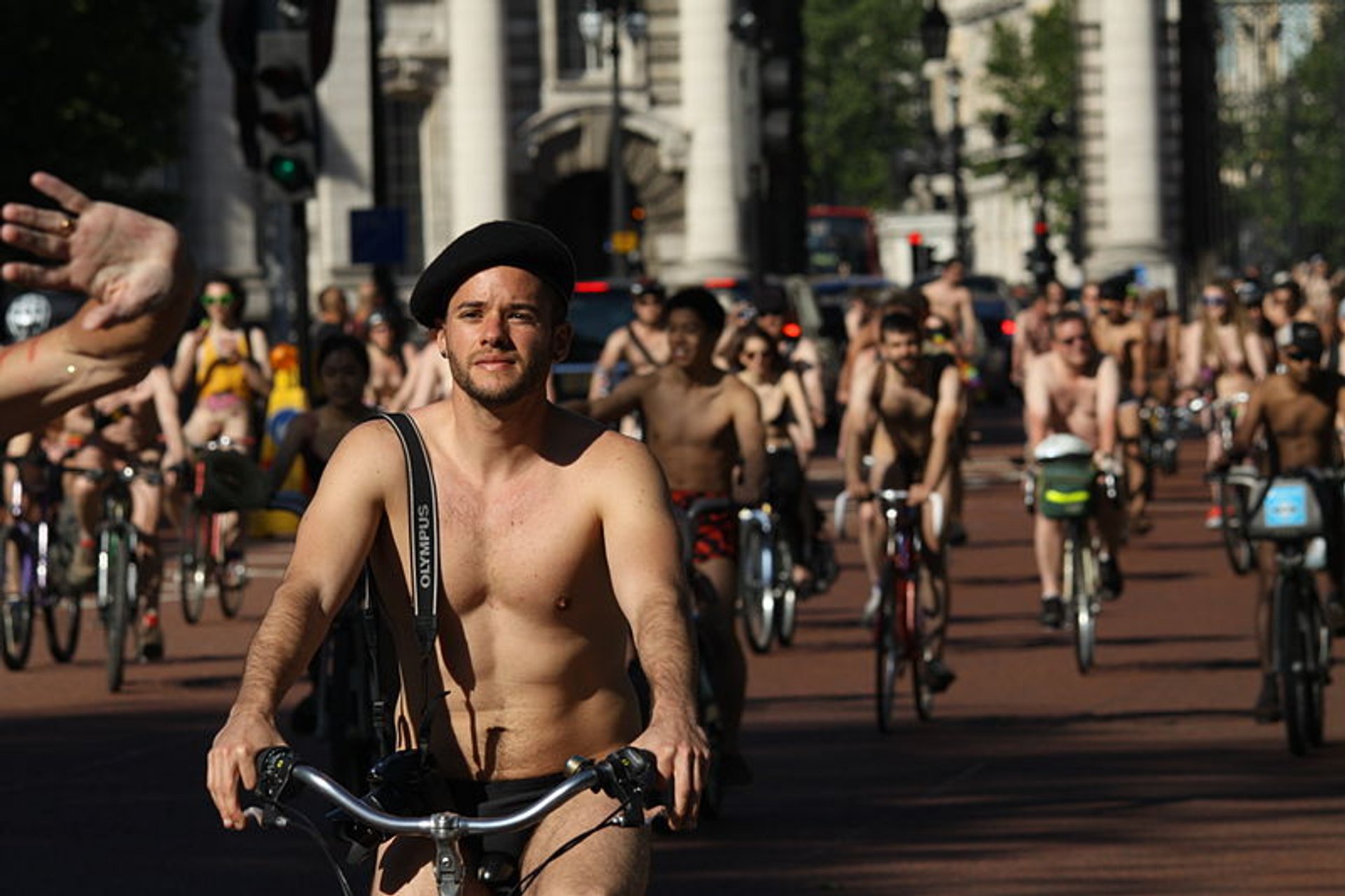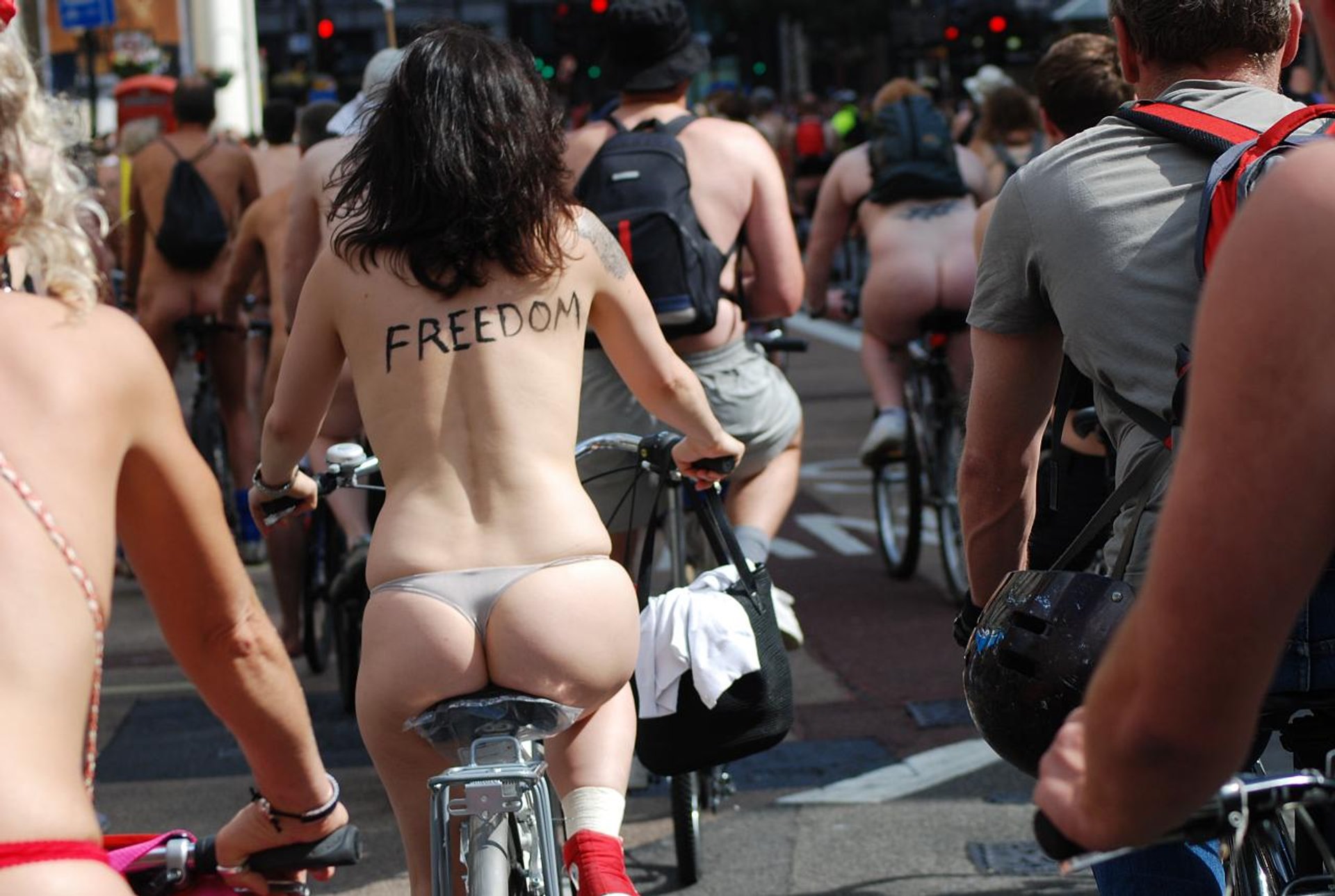 World Naked Bike Ride takes place every year in many cities of the world, where people ride their bikes naked to celebrate cycling and their bodies. People strip off their clothes because a naked ride is supposed to symbolize the vulnerability of cyclists on the road. Hundreds of cyclists ride naked every year to make a statement and to demonstrate body freedom. World Naked Bike Ride gathers more than 1000 riders, being a popular, peaceful, and legal public protest.
Naked Bike Ride London starts in the afternoon at five different spots: Tower Hill, Regents Park, Croydon, Hyde Park, Victoria Park, Deptford, Clapham Junction, Wellington Arch, and Kew Bridge. Riders can choose between a shorter or a longer one. All routes merge to Westminster Bridge and take riders to their finish point at Hyde Park.
Riders can decorate themselves with body paint or wear some fancy dress or funny costumes following the event's carnival spirit. Naked Bike Ride welcomes all kinds of bikes: fixies, electric bikes, tandems, or chariots.
After the ride, participants can gather for flag-making and afterparty. Clothing-optional flag-making meet-up is announced on the WNBR website on the eve of the ride at a pub. The afterparty is held at a London club.
Find hotels and airbnbs near World Naked Bike Ride (WNBR London) (Map)