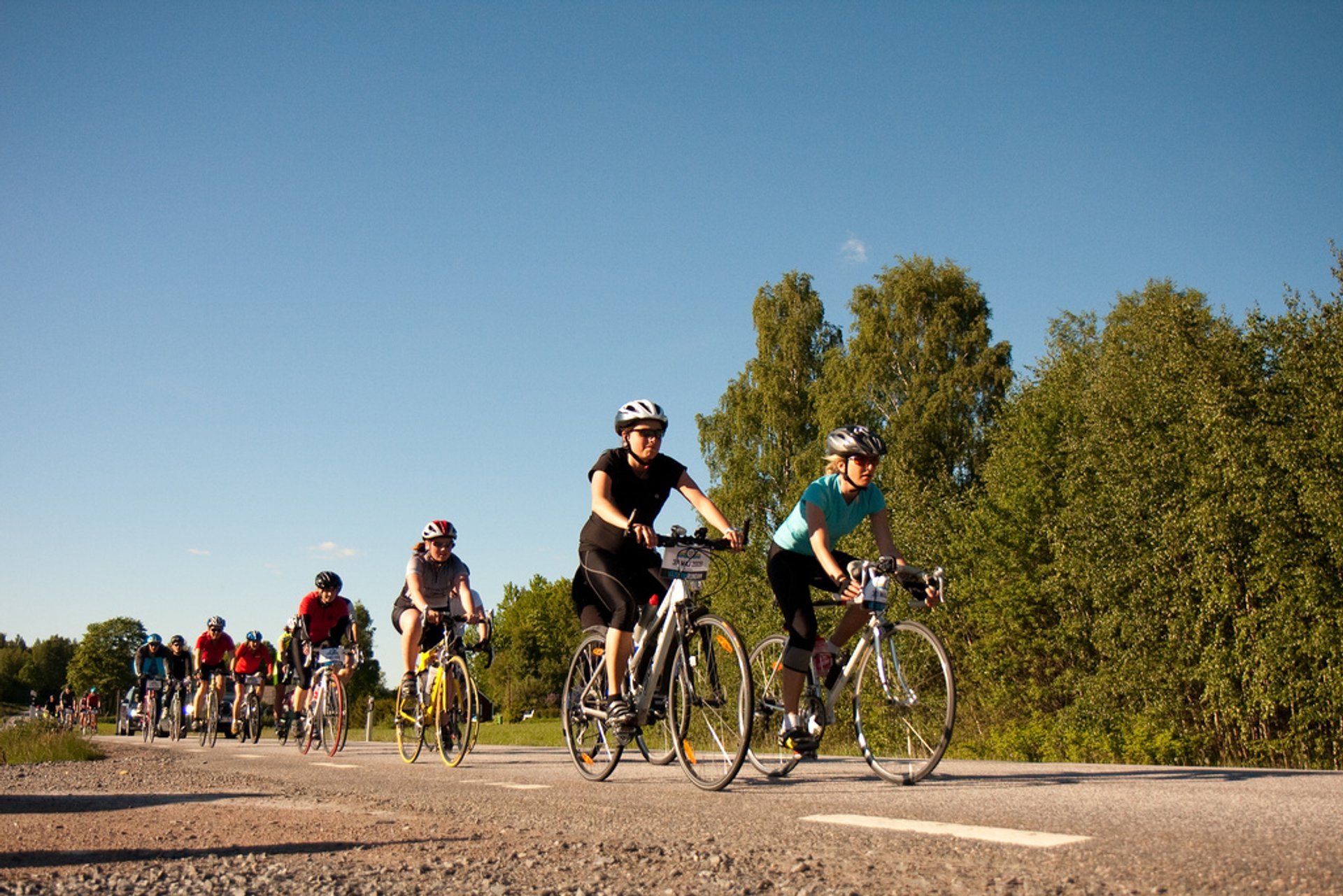 This recreational bike race is one of the most well known in the world and is considered to be one of most prestigious. It takes place around the Lake Vättern which has the circuit of 300 km.
The first race started in 1966 and from then on it is considered to be a must-do experience. The demand exceeds supply and you have to apply for admittance well in advance. The participants start at Motala and finish at the same spot.
Interestingly, the race is not only for advanced riders. There are many options for children and less trained cyclists as well. Every June this event is anticipated by many cyclists around the world. In addition, it is one of the most beautiful and comfortable environments that you can encounter while you bike.
Find hotels and airbnbs near Vätternrundan: the Cycle of a Lifetime! (Map)