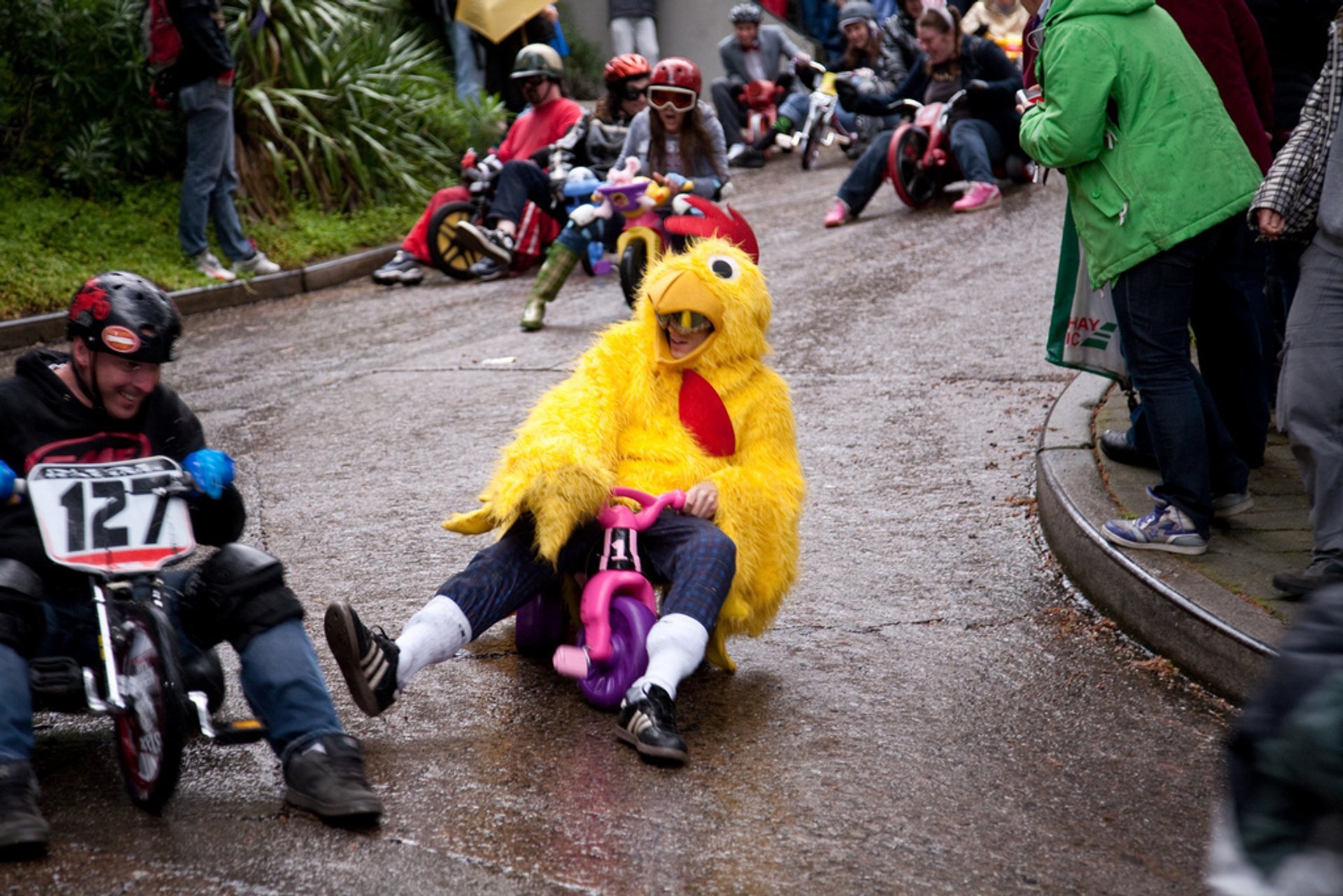 Bring Your Own Big Wheel Race was initiated by John Brumit in 2000 when he decided to ride down Lombard Street on his plastic wheel toy. That day, he was the only participant in the race. But people came out to watch. Jon continued his tradition every year, and the watching crowd grew.
In 2006 someone posted a video of this event and as a result, the next year's races featured hundreds of participants. Since then, the annual race has been held on Easter Sunday! Later on, in 2008 the race changed its location to Vermont Street (Potrero Hill), and riders say for better as now the road is more crooked and fun to ride!
Participants race down the curved street on their giant plastic tricycles. No rubber wheels, no metal framed bikes or any other metal pieces are allowed on the course. The ride is all about fun, feeling yourself as a child again, and enjoying the event with your fellow riders.
Find hotels and airbnbs near Bring Your Own Big Wheel Race (Map)