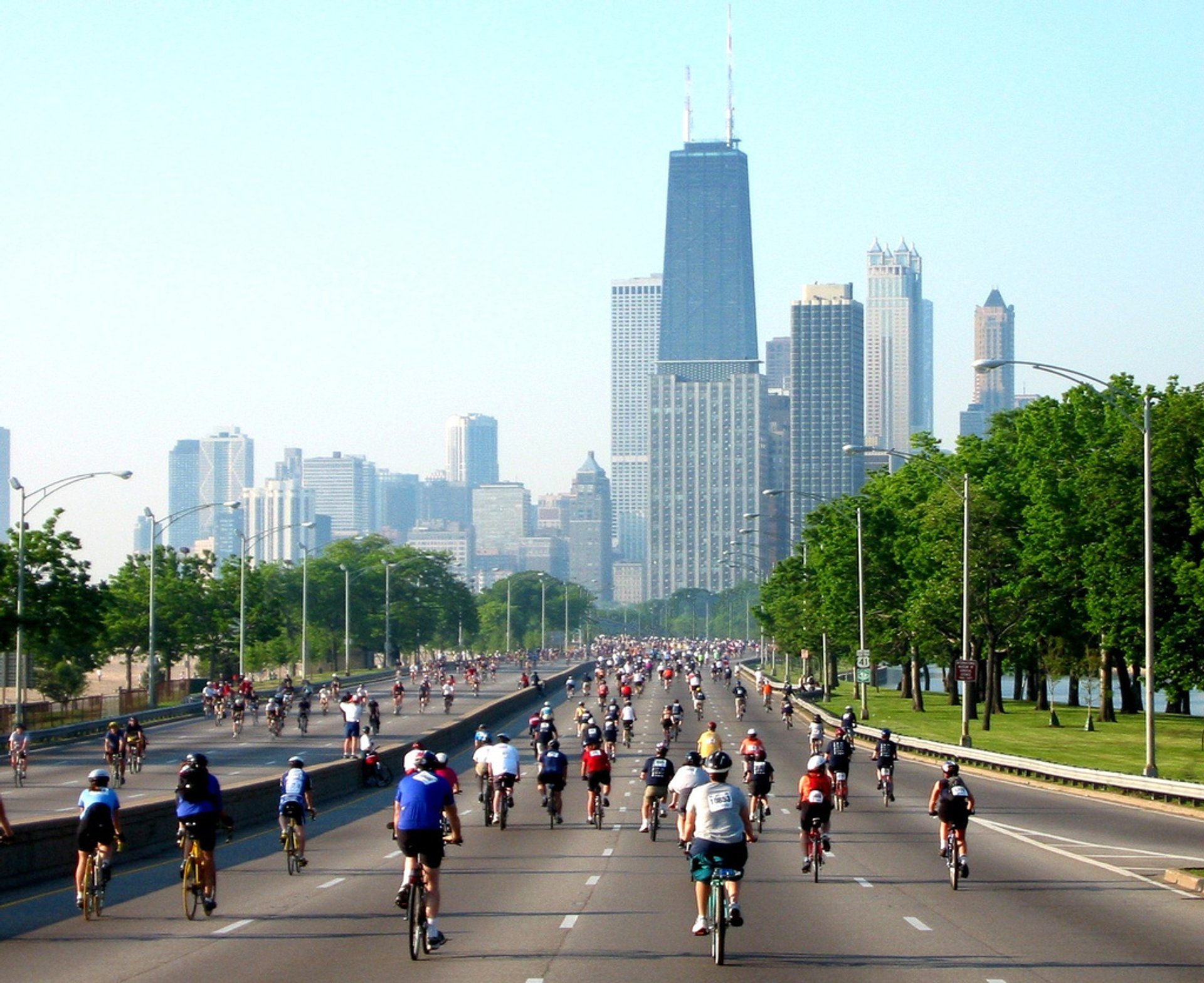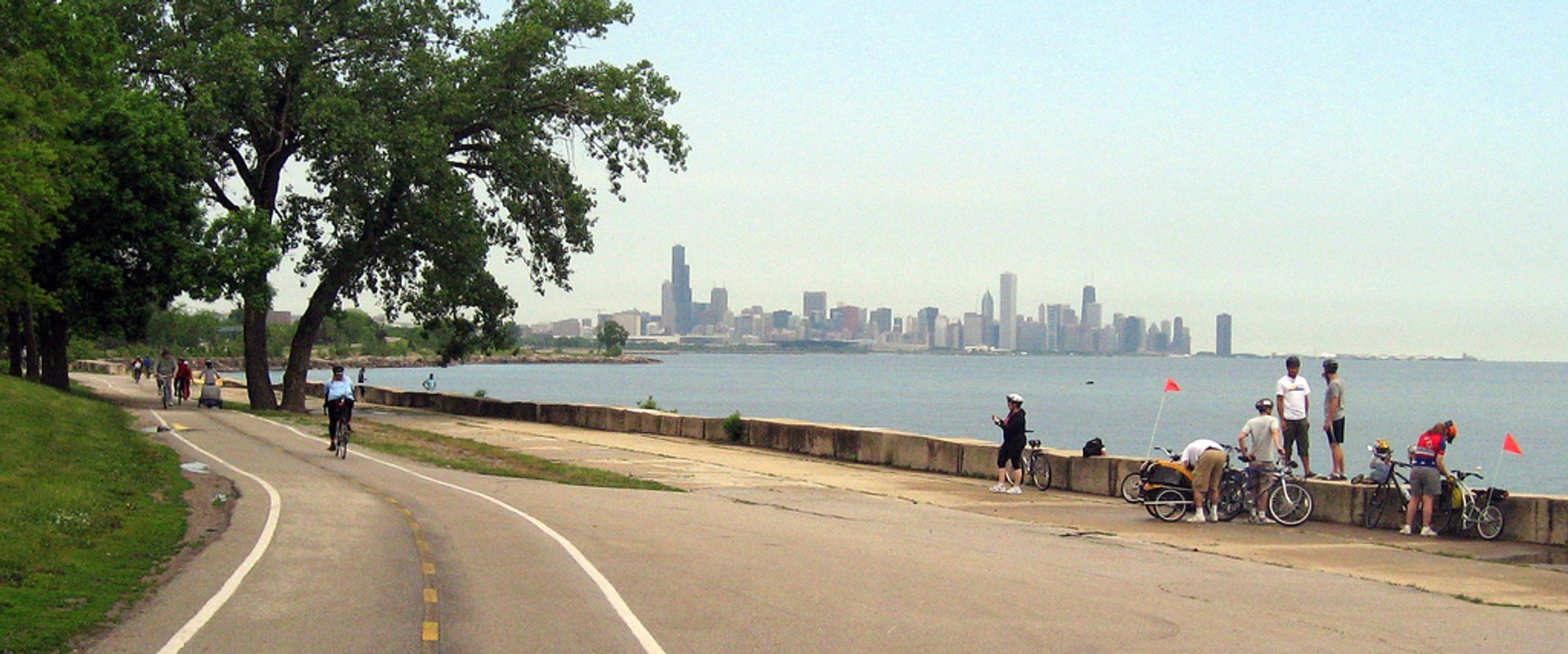 If you ever dreamed of biking along the Lake Shore with no cars around, Bike the Drive Chicago, the largest annual cycling event in Chicago, might be your only chance for the whole year! So don't miss this non-competitive and uncompetitive occasion! You will pass several parks, beaches, and beautiful gardens. There are playgrounds, soccer fields as well as museums and a theater. Enjoy as little or as much of the 30-mi (48-km) track to deserve a post-ride festival in Grant Park. Generally, the course begins at Grant Park, goes to the south and north extremes, and then returns to the starting point.
Fifth Third Bike the Drive is produced by Active Transportation Alliance, a non-profit organization. The event is raising money for the good cause to make biking, walking, and public transportation easier and safer throughout the region. To support healthy, sustainable transportation, you can register for this event online. Bike the Drive is possible, thanks to Fifth Third Bank.
It makes no difference if you're a seasoned veteran or new to biking, grab your bike and line up with 20,000 people ready to hit the Lake Shore Drive. If you have no bike, no worries, the rentals are available in many places. So get ready for a drive to remember!
Find hotels and airbnbs near Bike the Drive (Map)