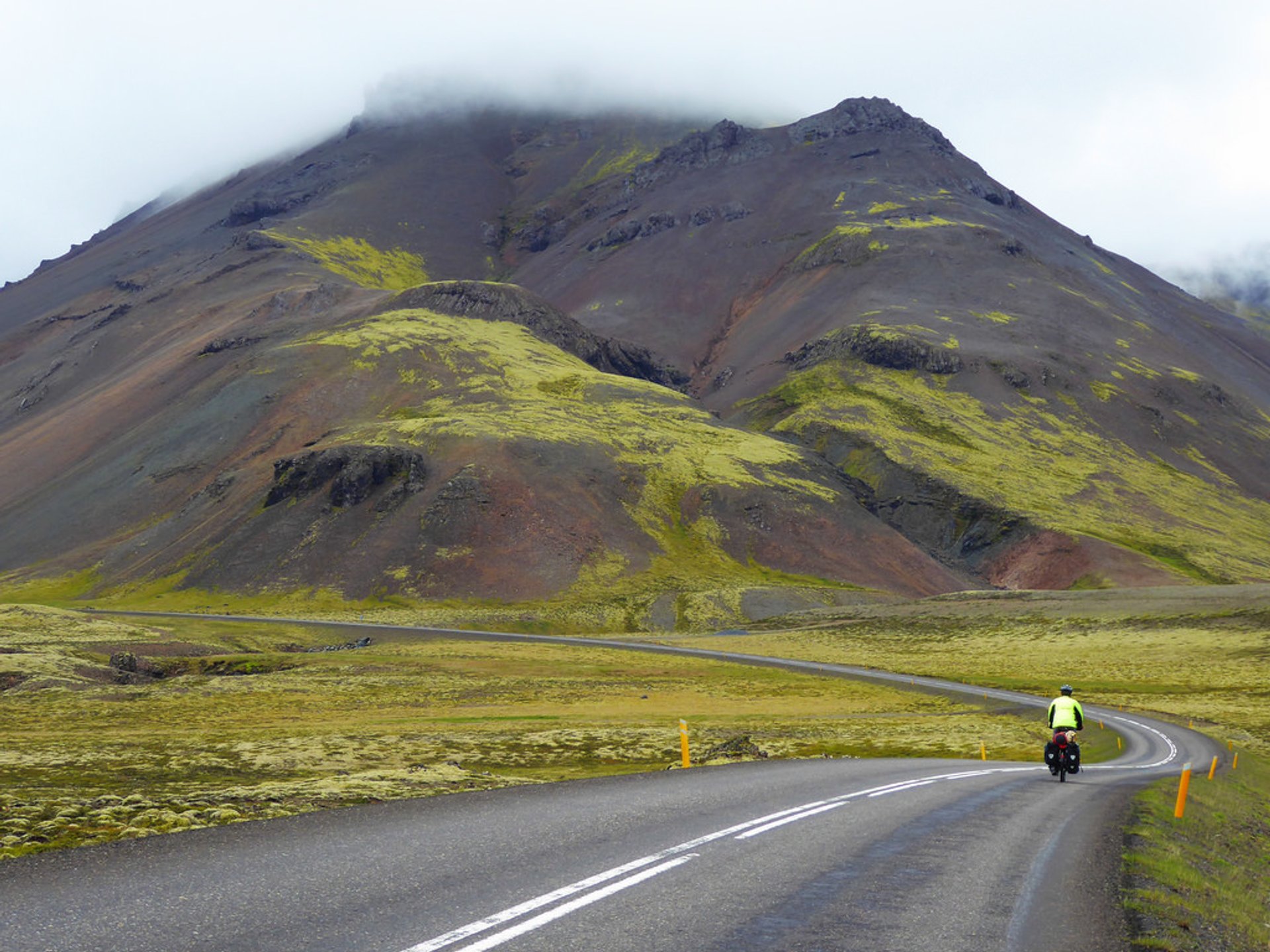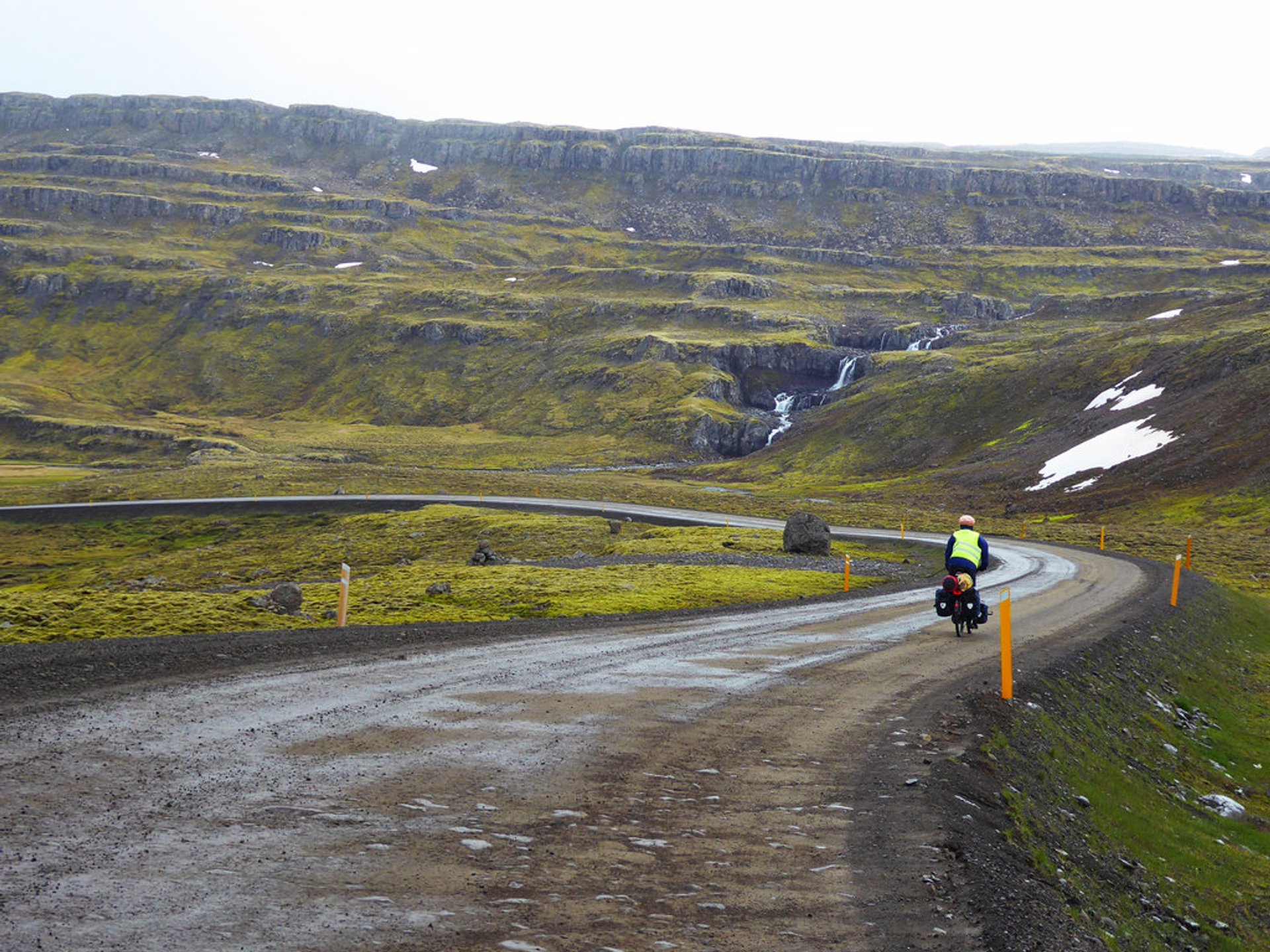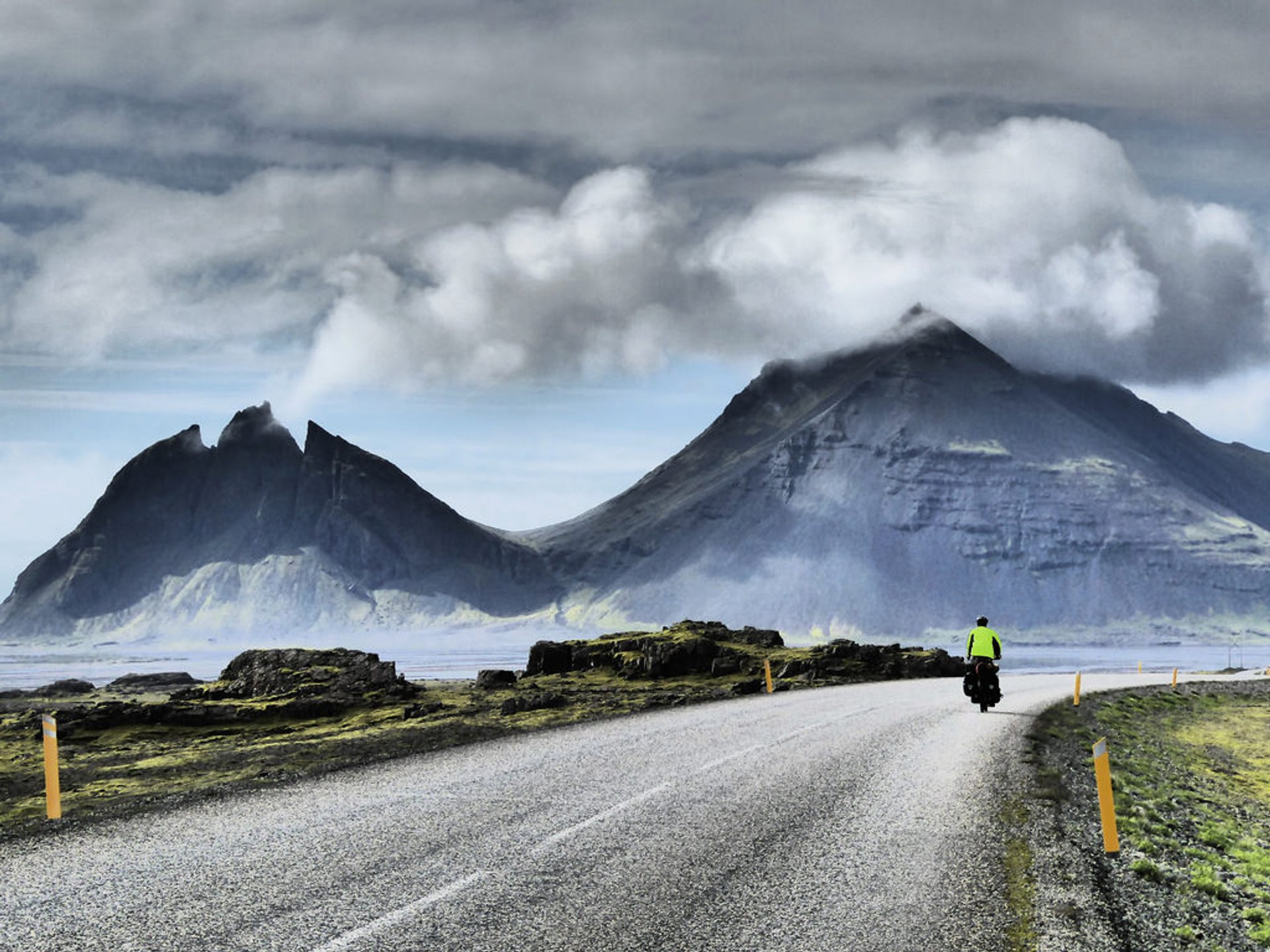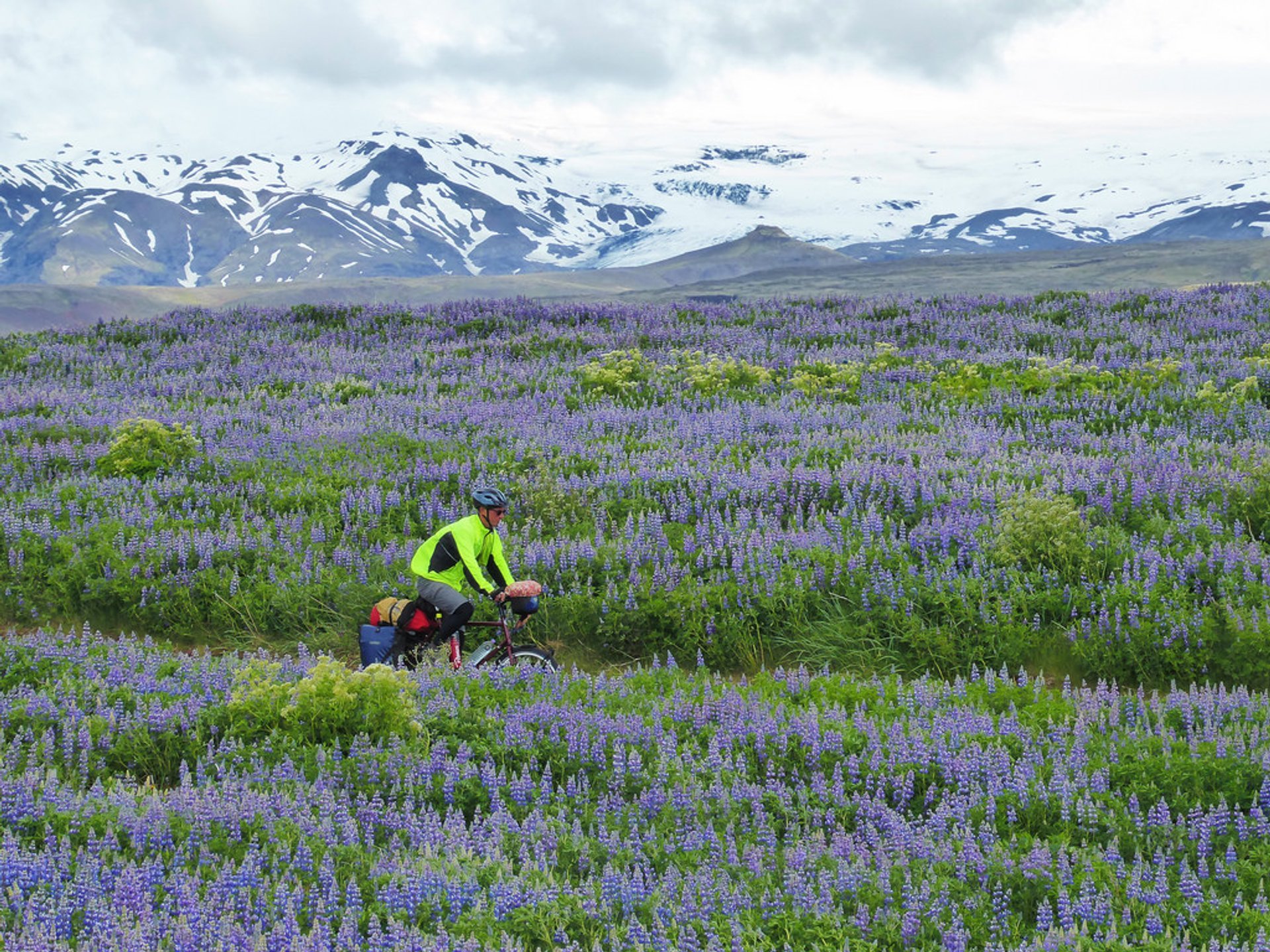 With an excellent network of country roads, all the hidden treasures of Iceland can be accessed. Pedal along rolling hills, craggy mountains, insanely beautiful fjords and lakes with icebergs. And when you get tired, simply soak in many mystical hot springs or unwind yourself at coastal plains of black sands.
You might get a hard time deciding what path to choose since there are starting from two-hours to one month trips suggested by operators. Most cyclists embark on the Ring Road, the well-known highway no. 1 that runs around the country. Riders tackling the entire route commit themselves to more or less 1300 km that can be completed in three weeks. However, while the eastern half of the Ring Road is fairly quiet and takes you through beautiful scenery, the whole western part is busy and the landscape is rather less interesting.
More avid travellers looking for full immersion in Iceland's wilderness may want to travel into the highlands like the Kjölur mountain route or other. They can be rough and require the right bike. There are plenty of picturesque villages en route with pubs, guesthouses, and campsites with a sheltered place to cook or stay at. If you can brave the storm, cope with wind, cold and rain, then you will have a mindblowing time of your life.
Find hotels and airbnbs near Cycling (Map)