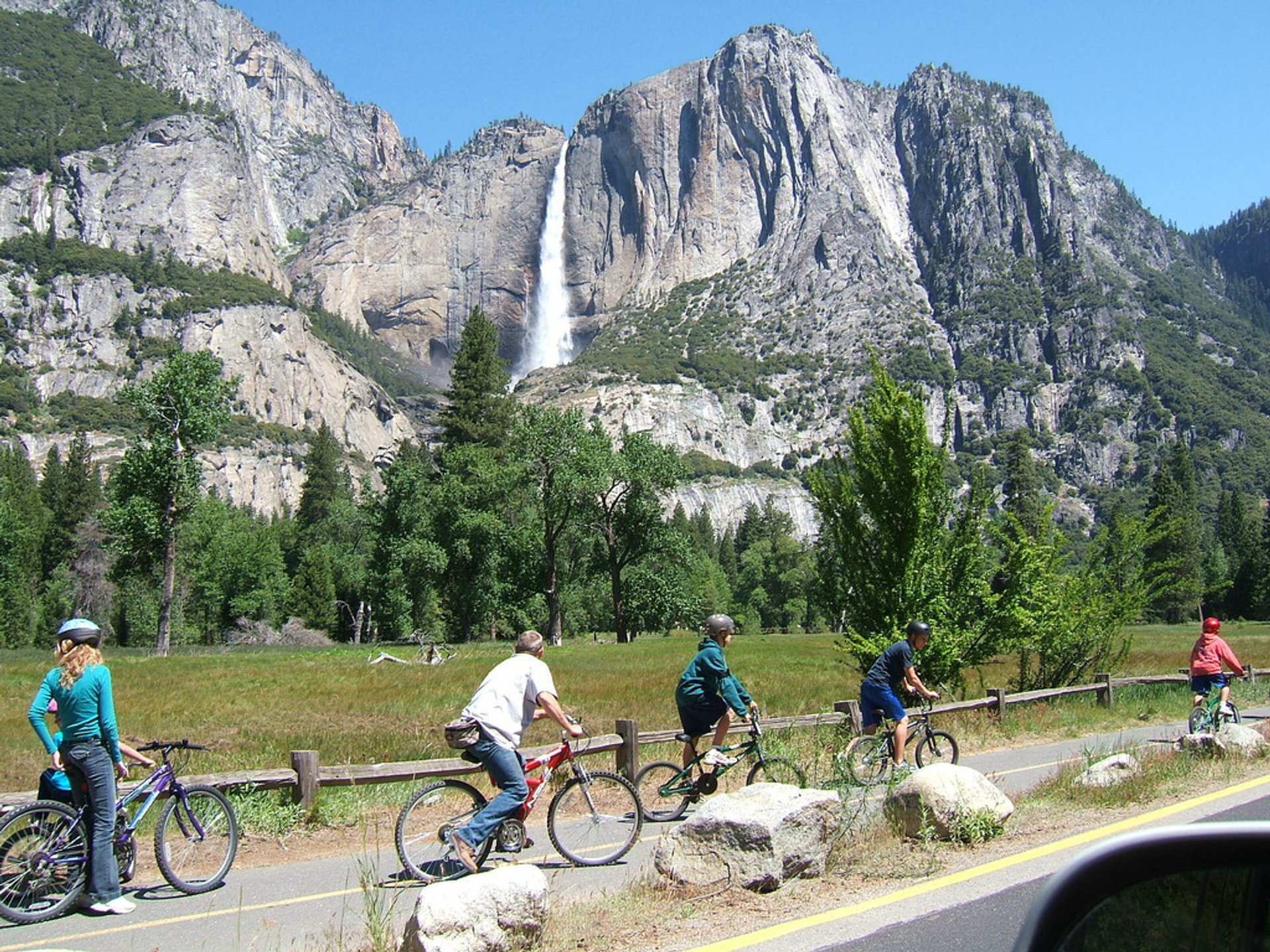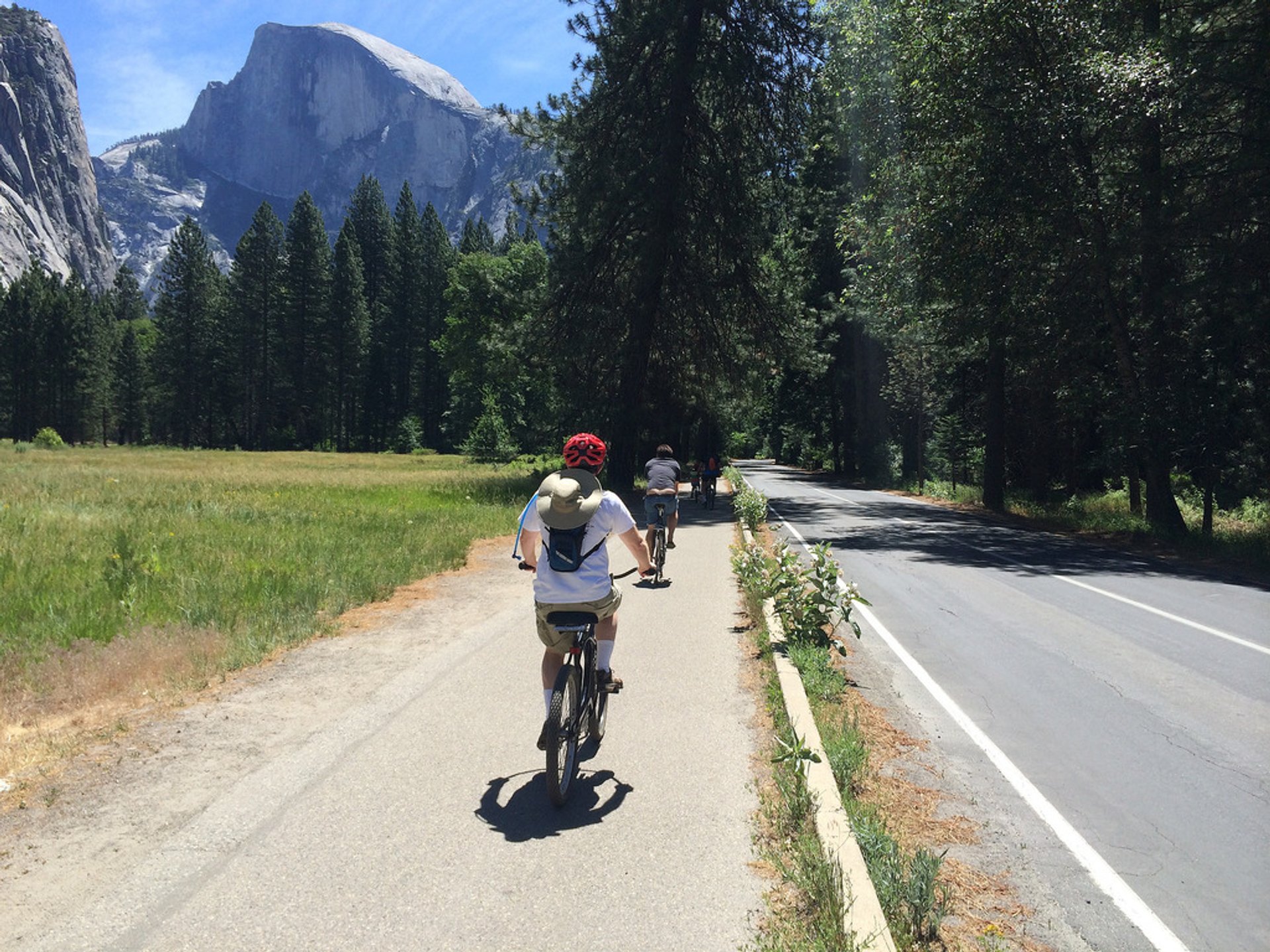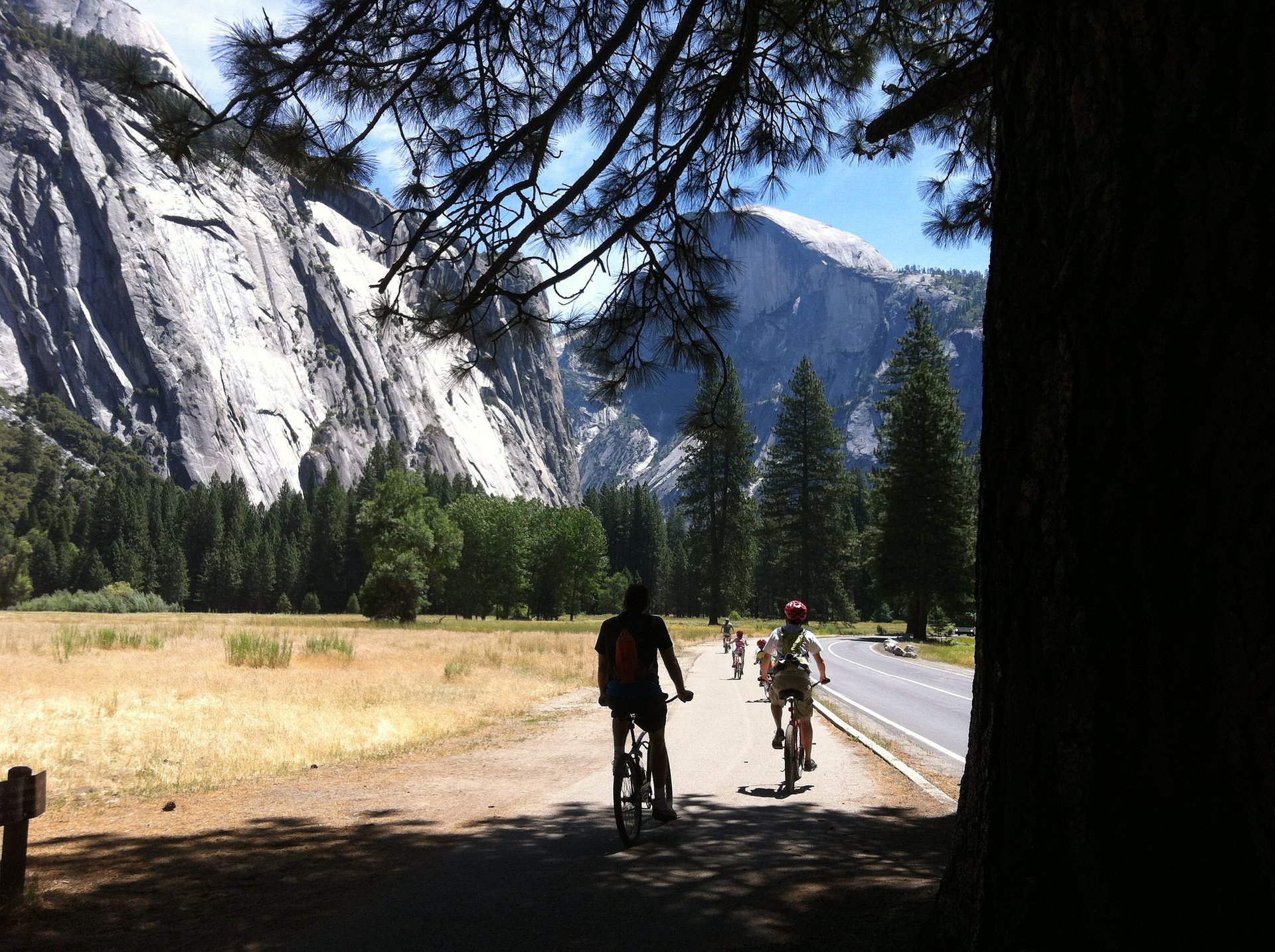 One of the best things to do in the park during the warmer months of the year is to ride a bike around Yosemite Valley. It will awaken your spirit, as the scenery around is breathtaking! It is important to remember that in Yosemite cycling is allowed only on paved park roads, but is prohibited off-road and on hiking trails. Though with over 19 km​ of paved bike paths available in Yosemite Valley, there's plenty to explore.​
One of the most popular bike trails runs from Half Dome Village to Mirror Lake. You'll definitely want to stop along the way to enjoy the scenery, have a picnic, and take a swim, so don't forget to take your swim suit. Another good option is to bike up to Mirror Lake into Yosemite Village and then to the Lower Yosemite Falls.
If you did not bring your own bike, you can easily rent one from Yosemite Bike rentals. Though keep in mind that rental bikes are not allowed on Mirror Lake Hill and Yosemite Falls Trail. Also, mountain biking, motorised​ bicycles, or scooters are not permitted on bike paths.
Find hotels and airbnbs near Cycling in Yosemite Valley (Map)