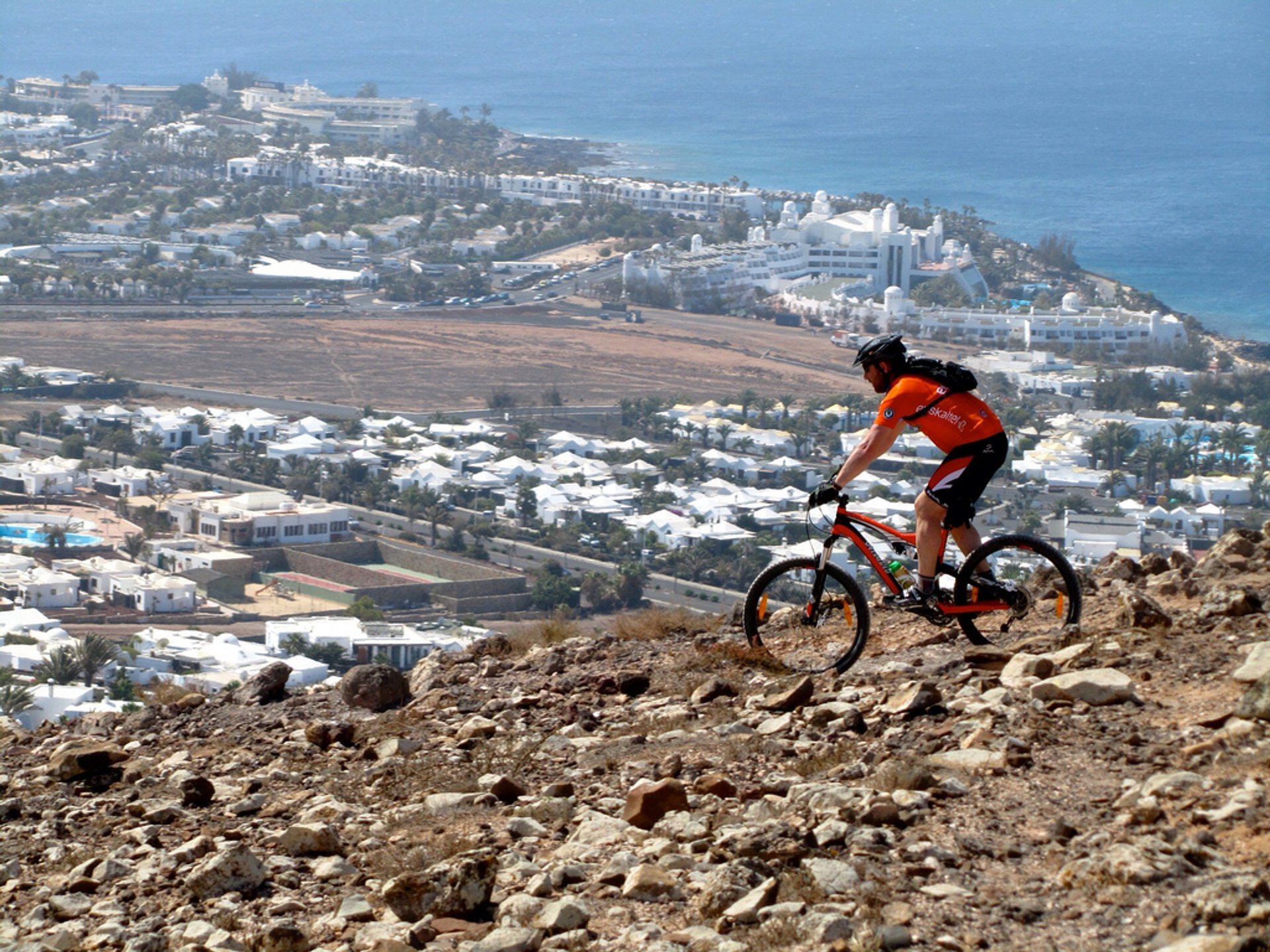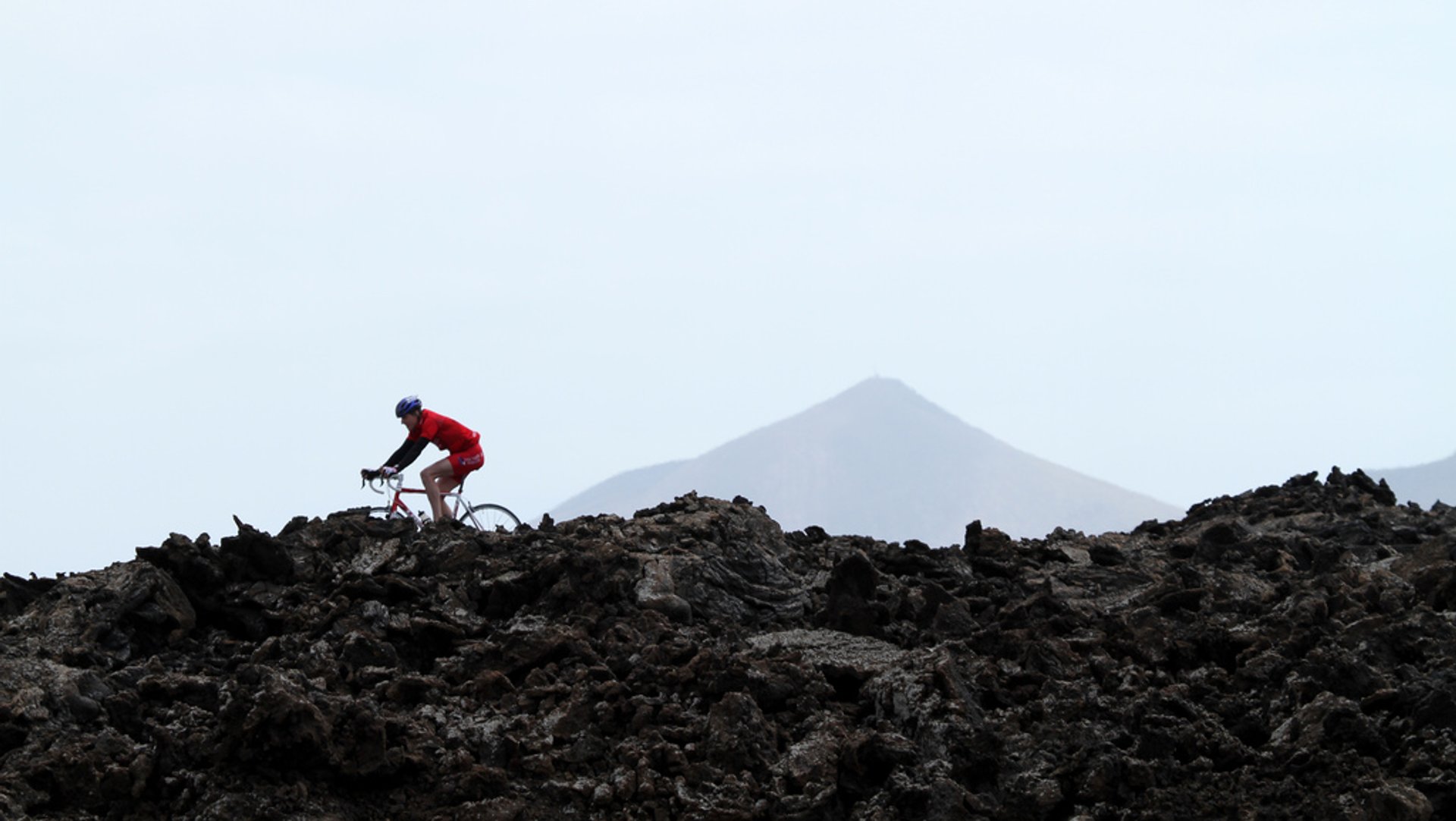 On the Canary Islands, you can find very diverse routes for cyclists of all levels. Cycle along the ocean, near sand dunes, on the highest mountains, through the green forests, or even dry volcanic terrain. The hills of Inagua in Gran Canaria terrain offers a 70-kilometre route with steep paths. In some parts of the route, you'll have to go uphill and in others, you can simply coast. This territory is a natural reserve and home to one of the best-preserved pine trees on the island.
On the island of Tenerife, you ride from La Esperanza to Santiago del Teide. The route has pleasant wide, well-kept tracks amon​g Canarian pines. You will cross the northern face of the mount Teide. This route in ends among beautiful almond trees.​
The natural park of La Graciosa, located i​n the north of Lanzarote, is a ​wonderful place to visit by bike. You can cycle its white sand tracks and along the clear water beaches. It is a privilege within the scope of any average cyclist. Only a few paths are open to discovering this fantastic landscape to conserve this natural paradise. ​
Fuerteventura offers biking through volcanoes, wonderful beaches, and coves. You can see the Tostón lighthouse on your way. The route is 78 kilometres long.
The circular route of 100 kilometres on the bike starts at Valverde, the capital of El Hierro. It goes along the charming steep slopes of El Julan valley.
On the island of Lanzarote, you can cross the impressive Timanfaya National Park, Corona volcano, climb to the cliffs of Famara, and have an amazing view from el Río viewpoint.
In La Palma, the volcanic sand route goes along forest tracks and approaches Cumbre Vieja on both sides. Enjoy the view, called the sea of clouds, which forms on the highest slopes and looks like a waterfall.
The 50-kilometre bike route along the south-east of Gran Canaria promises great contrasts of coastal beauty and interior landscapes. Mountain biking in the Canary Islands requires lots of strength and concentration due to its changing surfaces.
The best season is winter time, or early spring ​when​ the weather is not too hot.