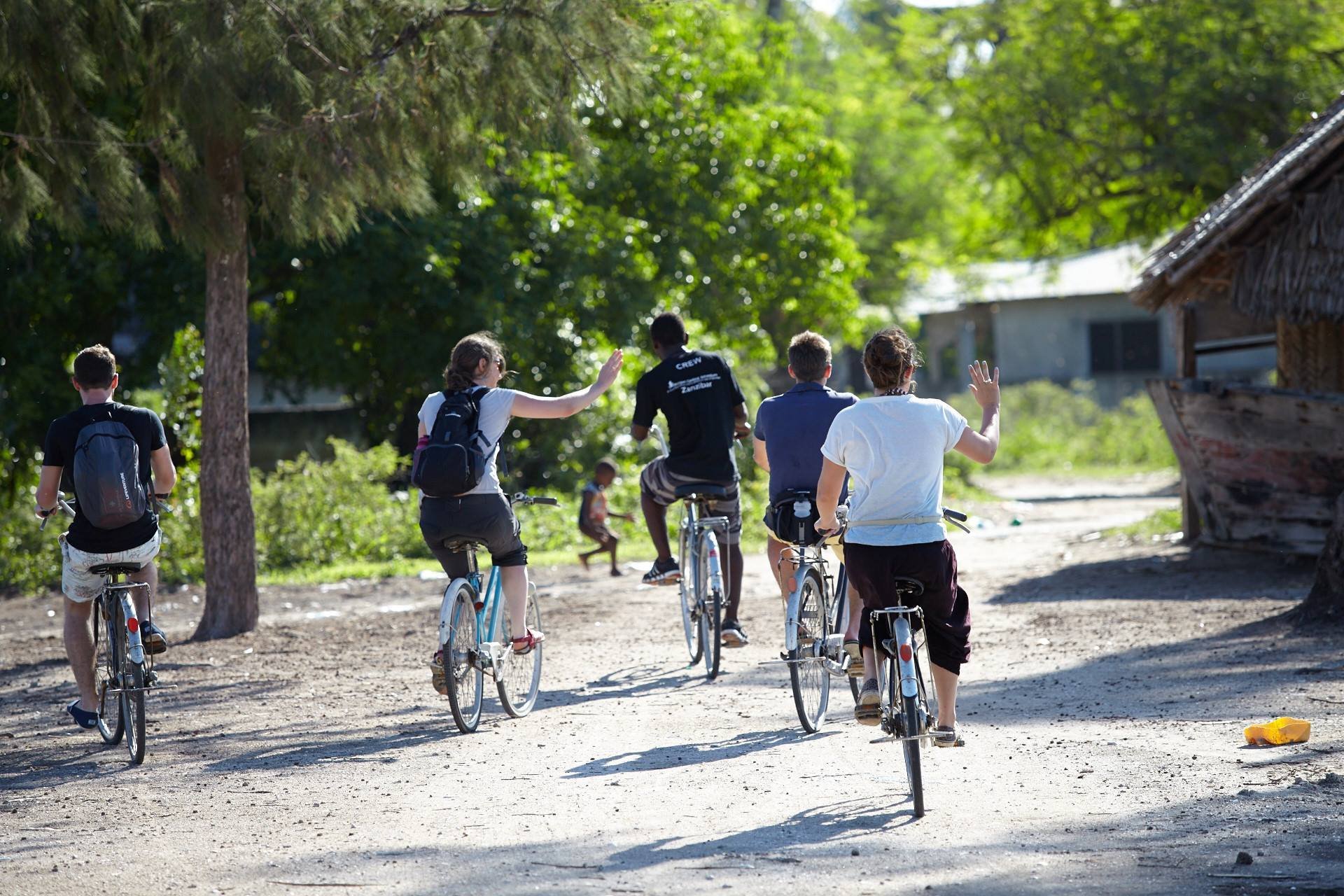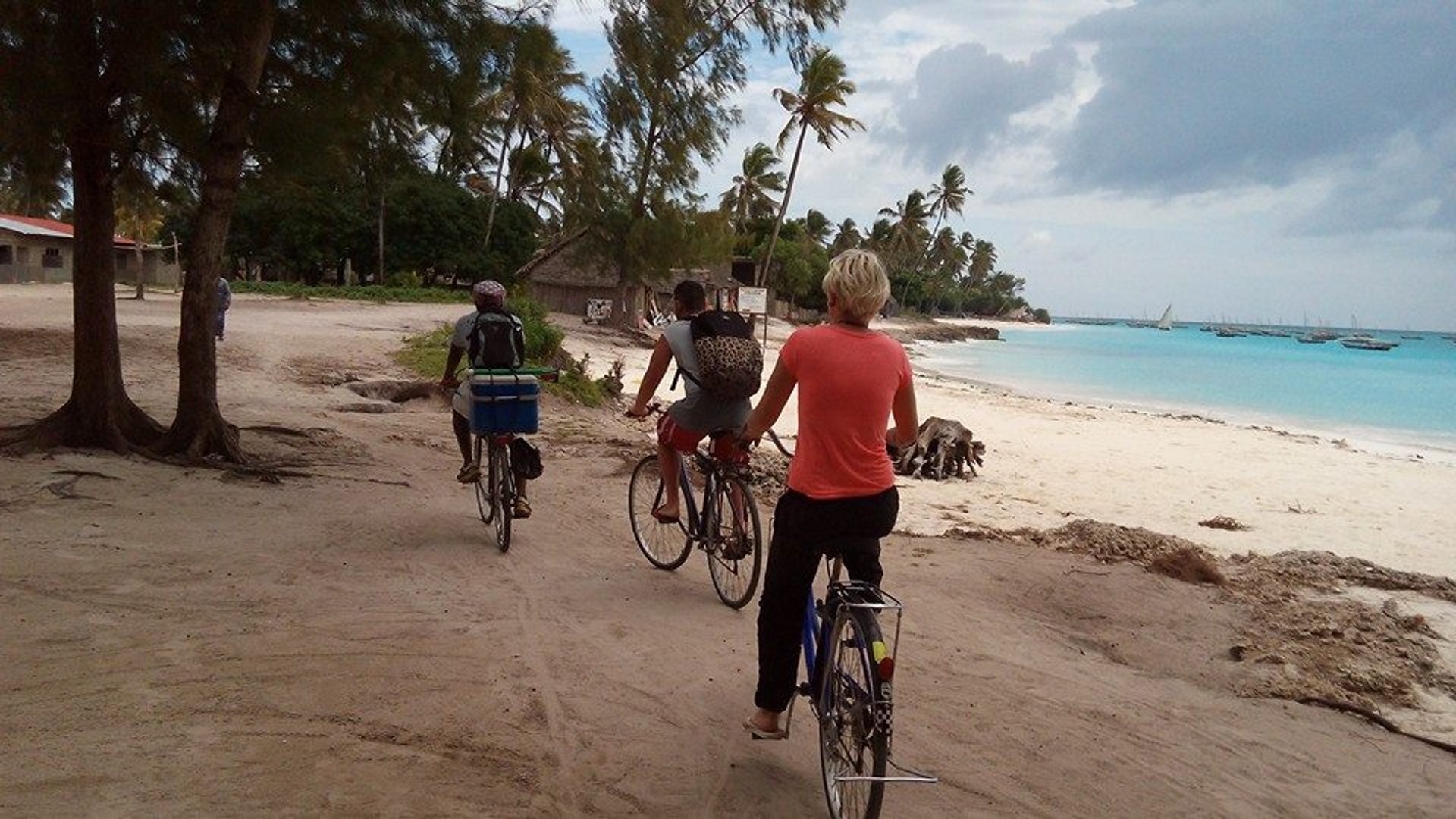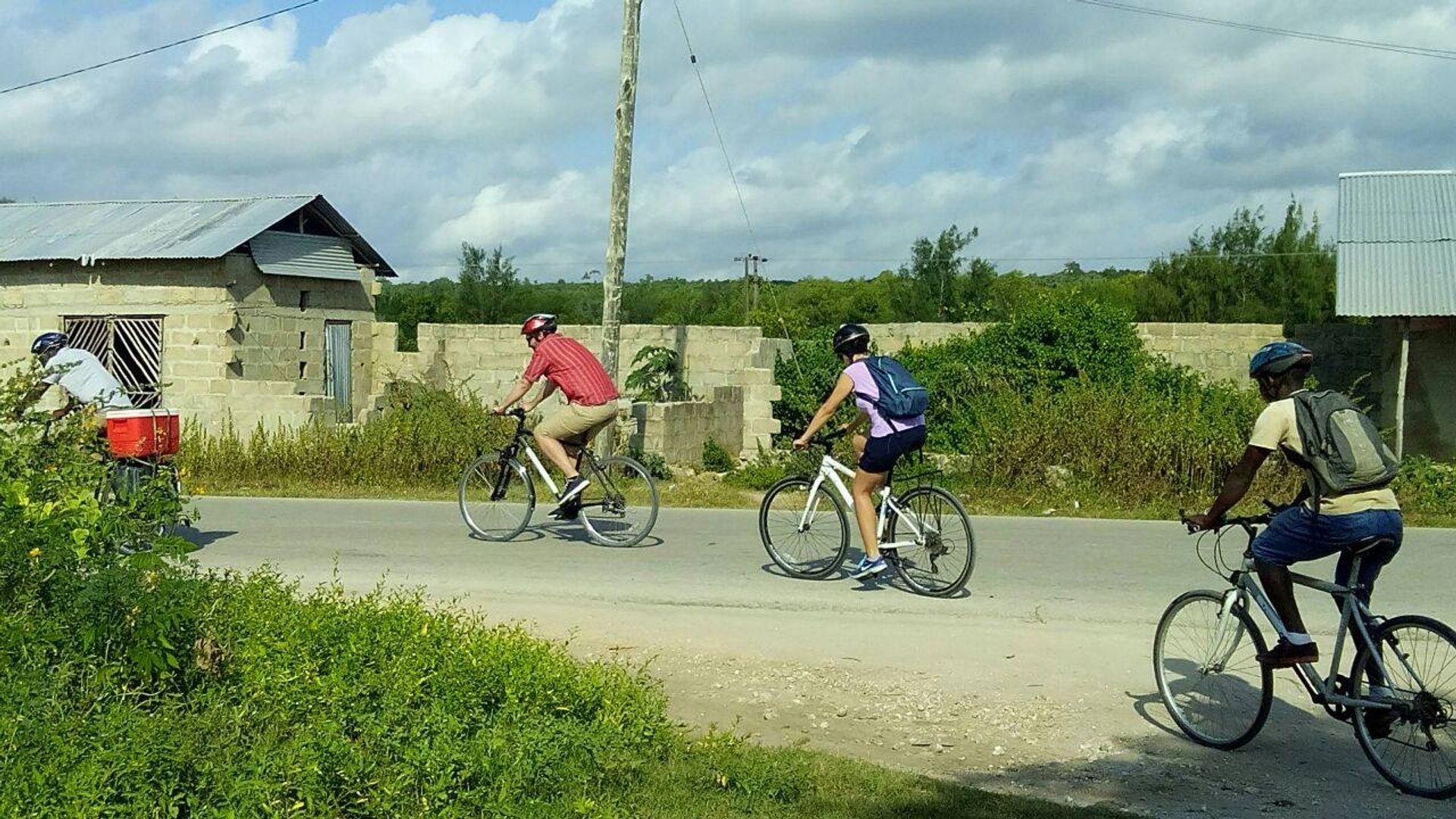 ©
Zanzibar Cycling Adventures
Discovering the pearl of the Indian Ocean by bike gives a unique opportunity to see its pristine nature, historical landmarks, and even local tribes. Try to find its hidden treasures by cycling! You can choose one of its famous bike routes, take a guide, and set off for adventure.
Explore coral caves filled with stalagmite and stalactite crystal rocks and cycle across rural villages on the Nungwi and the Northern Tip Route.
Another option is to take the Red Earth Village Route to a settlement built on deep red soil and meet its residents and their customs and traditions. Go cycling alongside the Matemwe and the North East Region Route to see beautiful green rice plantations and learn how farmers harvest rice or try picking it yourself.
The Off Road Biking to a Hidden Beach Route is the most adventurous one. As the name of the route suggests, you will go cycling off-road and visit the northern region that has majestic views of the north-west coast and Tumbatu Island. Try your favourite ripe fruit and get a tan at a hidden beach which is known only by locals. Try a cycling trip to Unguja Island and enjoy its beautiful scenery and learn about Swahili culture. Whatever route you choose, remember that cycling in Zanzibar is pretty safe. So go out and enjoy! But keep the seasons in mind while cycling in Zanzibar: during the rainy season many resorts and restaurants are closed, the roads may be rough and even closed for tourists.
Find hotels and airbnbs near Cycling (Map)