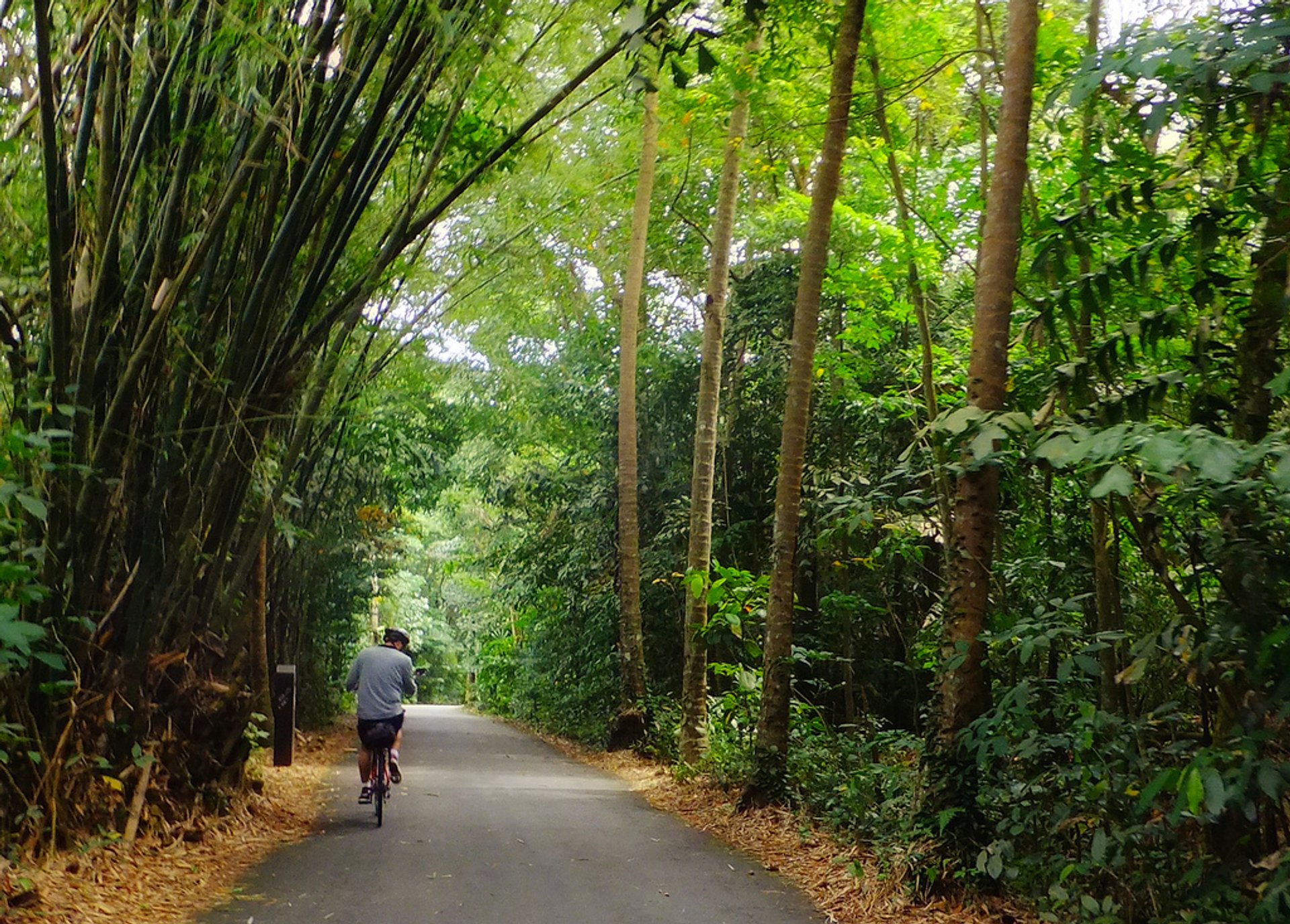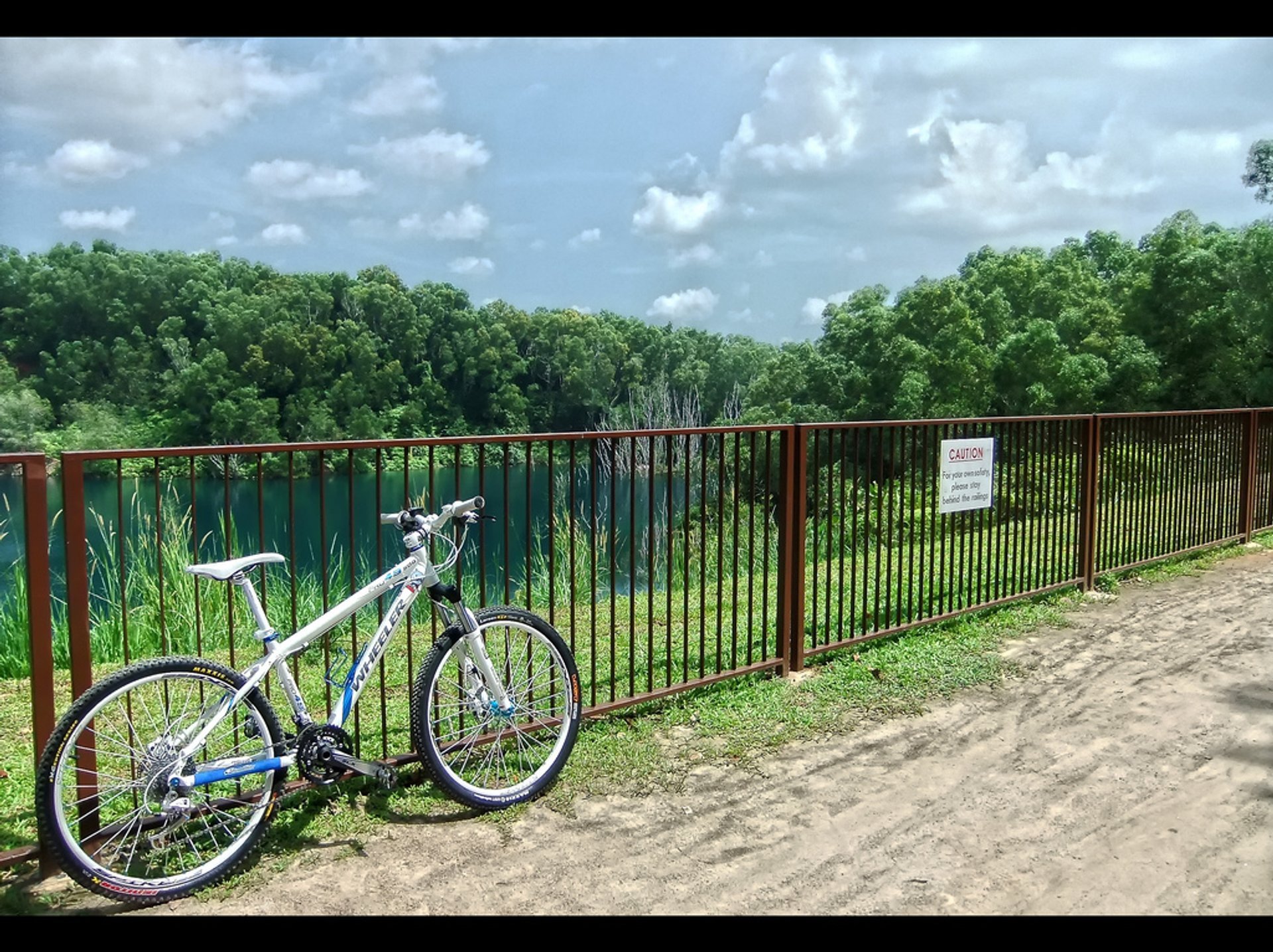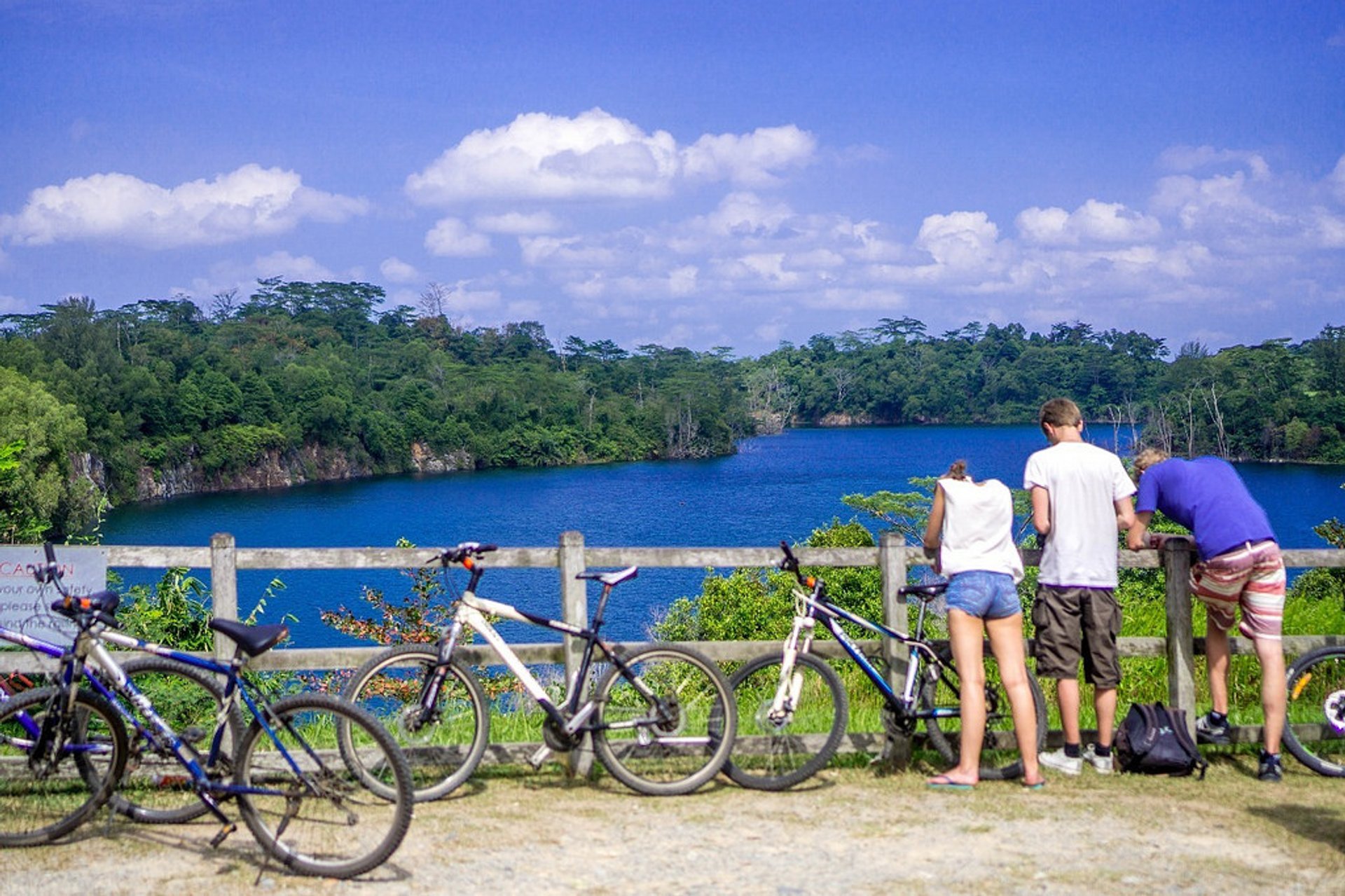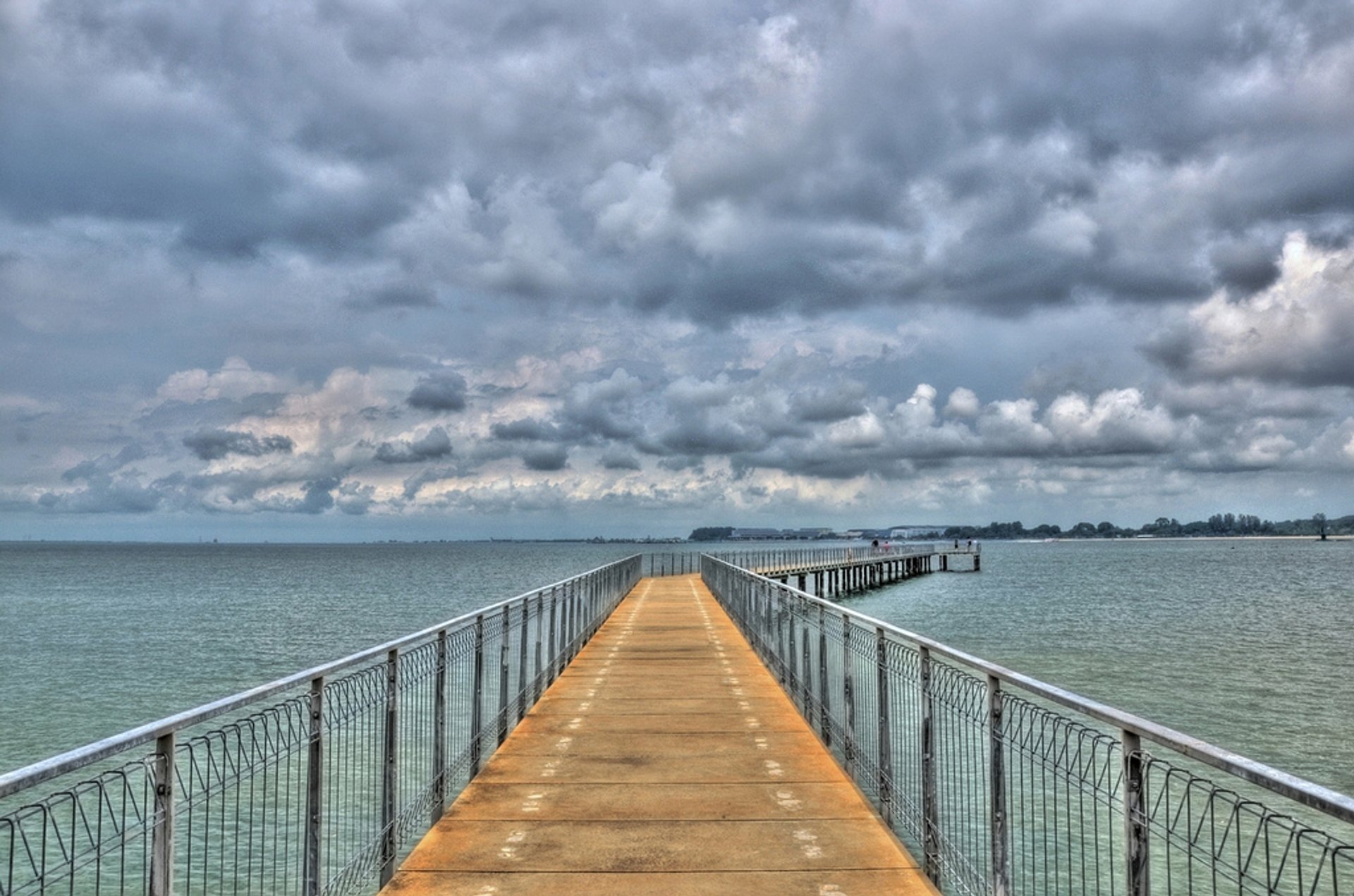 Pulau Ubin bike trail offers a wonderful cycling adventure which allows the bikers to forget about the usual hectic Singaporean life.
Beginners may safely ride across the network of flat gravel tracks enjoying the serenity of the wilderness, explore the remote Check Jawa wetland distinguished by a great variety of birds and marine life which might be observed from the viewing platform, they may spot colorful houses occasionally emerging among the lush vegetation beside the twisted road and stop for a snack in an open-air cafe.
More experienced riders can challenge themselves with a ride in the rocky area, or try their skills riding among artificial obstacles in Ketam Mountain Bike Park.
The best time to go biking at Pulau Ubin is from February to May and October to December.
Find hotels and airbnbs near Ride Bikes on Pulau Ubin (Map)