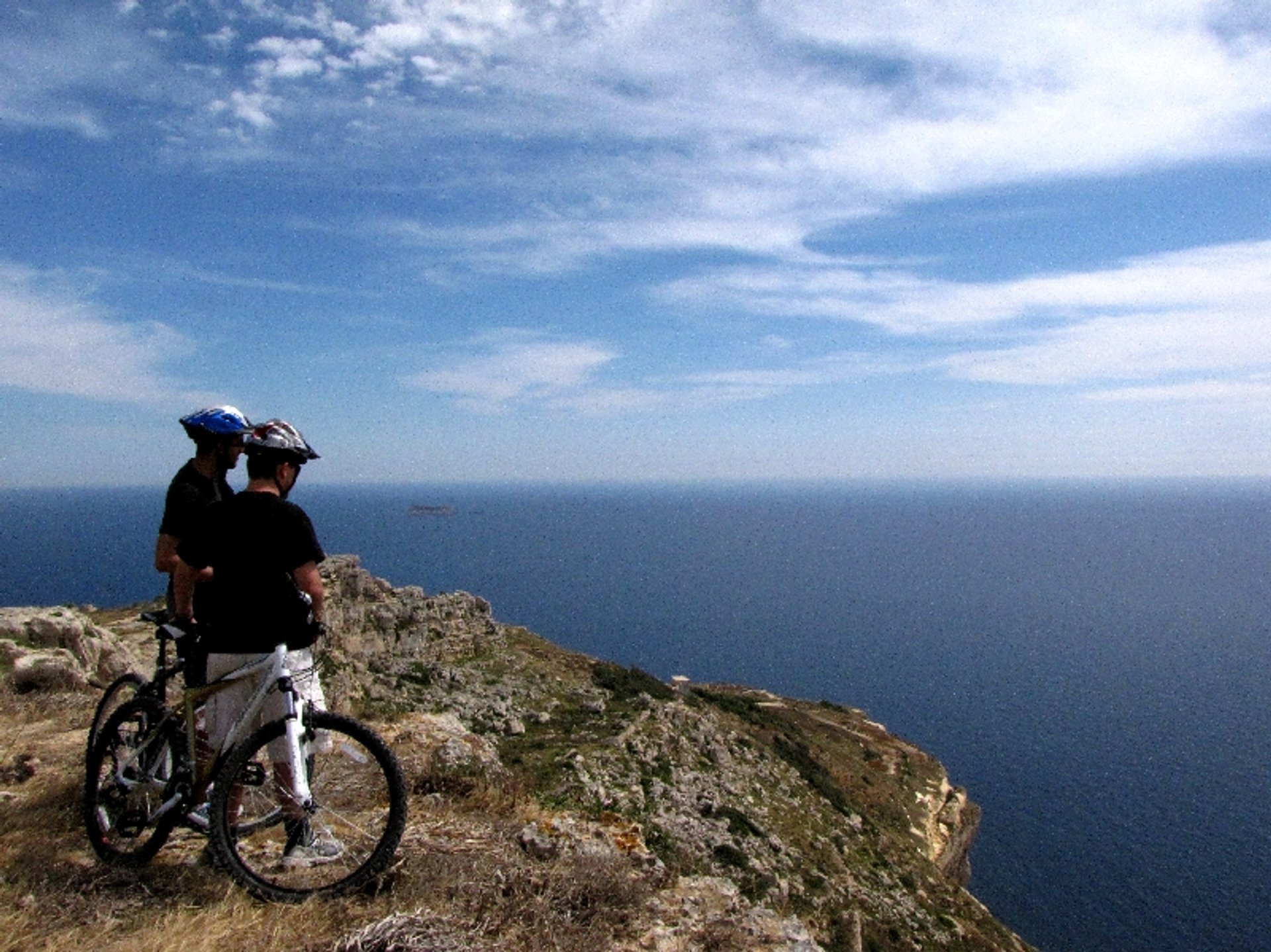 Let the warm wind gently cool you down while biking across the Maltese countryside. The best periods for cycling in the area are spring and autumn. Consider three popular routes.
Route 1 (Three Cities to Marsaxlokk)
The route runs around the eastern tip of Malta from the Three Cities area across Kalkara, Xgħajra, Marsaskala, to Marsaxlokk fishing village. The itinerary is approximately 16 mi (25 km) long and is graded easy to moderate. Apart from historical towns, the highlights include St. Thomas Bay and lots of panoramic views.
Route 2 (Ir-Rabat Bike Loop)
The 22 mi (36 km) trail winding near Rabat in the northwest of Malta is primarily used for road biking. The moderate route traverses Mdina, Mosta, Mgarr, and Dingli. One of its main advantages is a high chance to spot some wildlife.
Route 3 (around Gozo)
The circular route runs for 23 mi (37 km) anti-clockwise around Gozo Island. Start from Mgarr, and proceed to picturesque Gozitan villages, bays, and famous sights. The route features Qala, Nadur, Ramla Bay, Kalipso Cave, Marsalforn, Xwejni Bay, Salt Pans, Wied il-Ghasri, Dwejra Point, San Lawrenz, and Victoria (Rabat). With moderate surface and medium difficulty, the itinerary is still quite a challenge.
Find hotels and airbnbs near Cycling (Map)