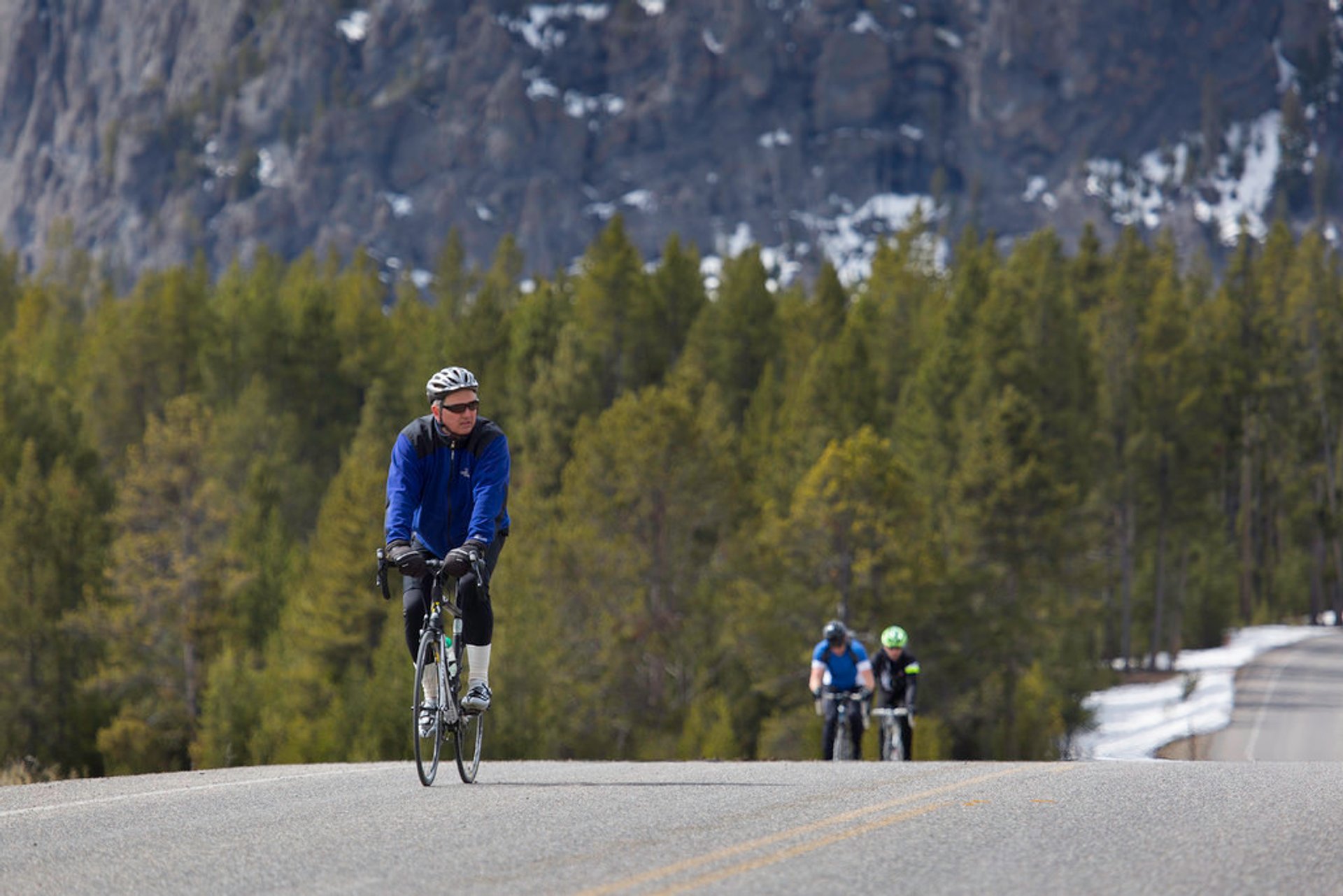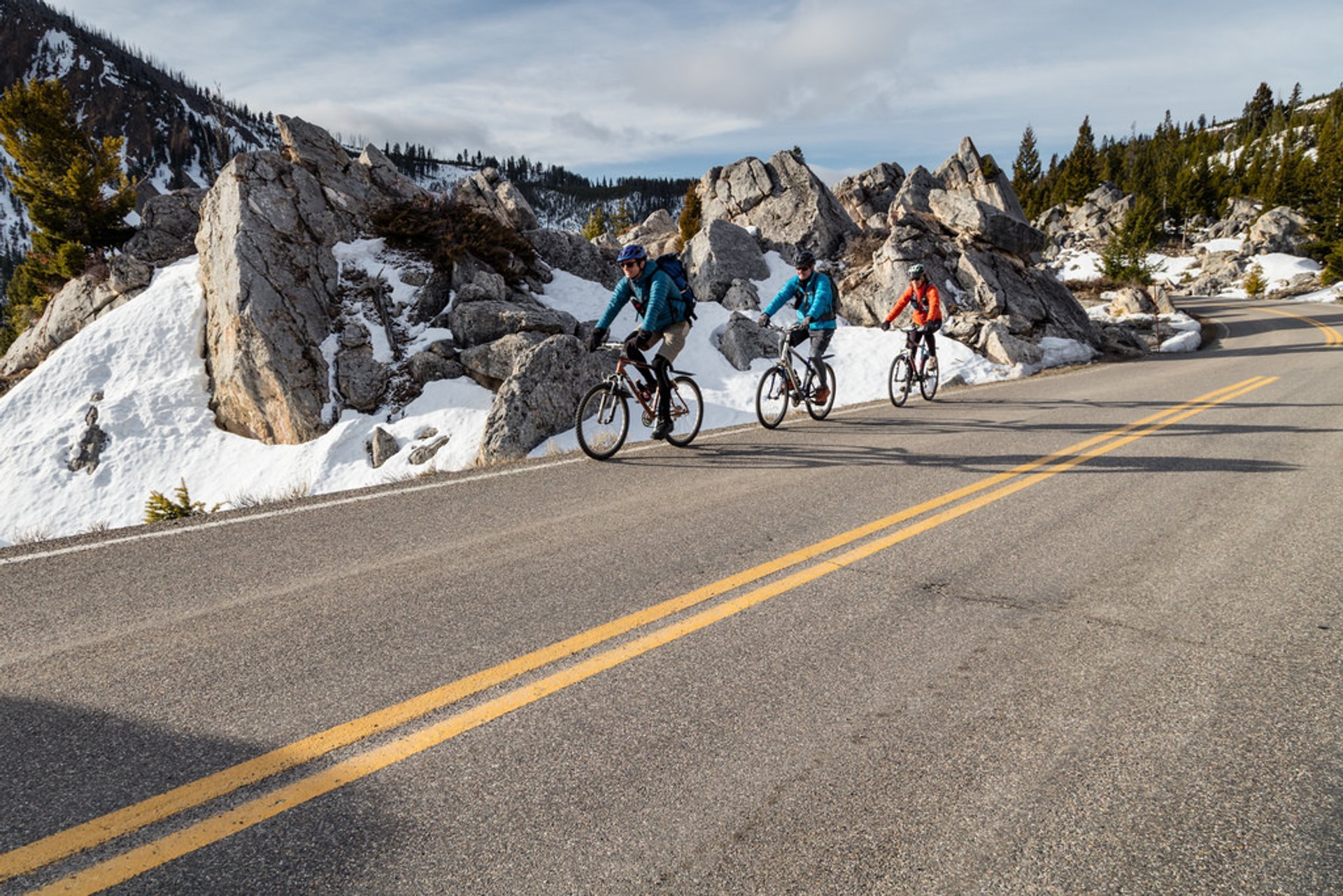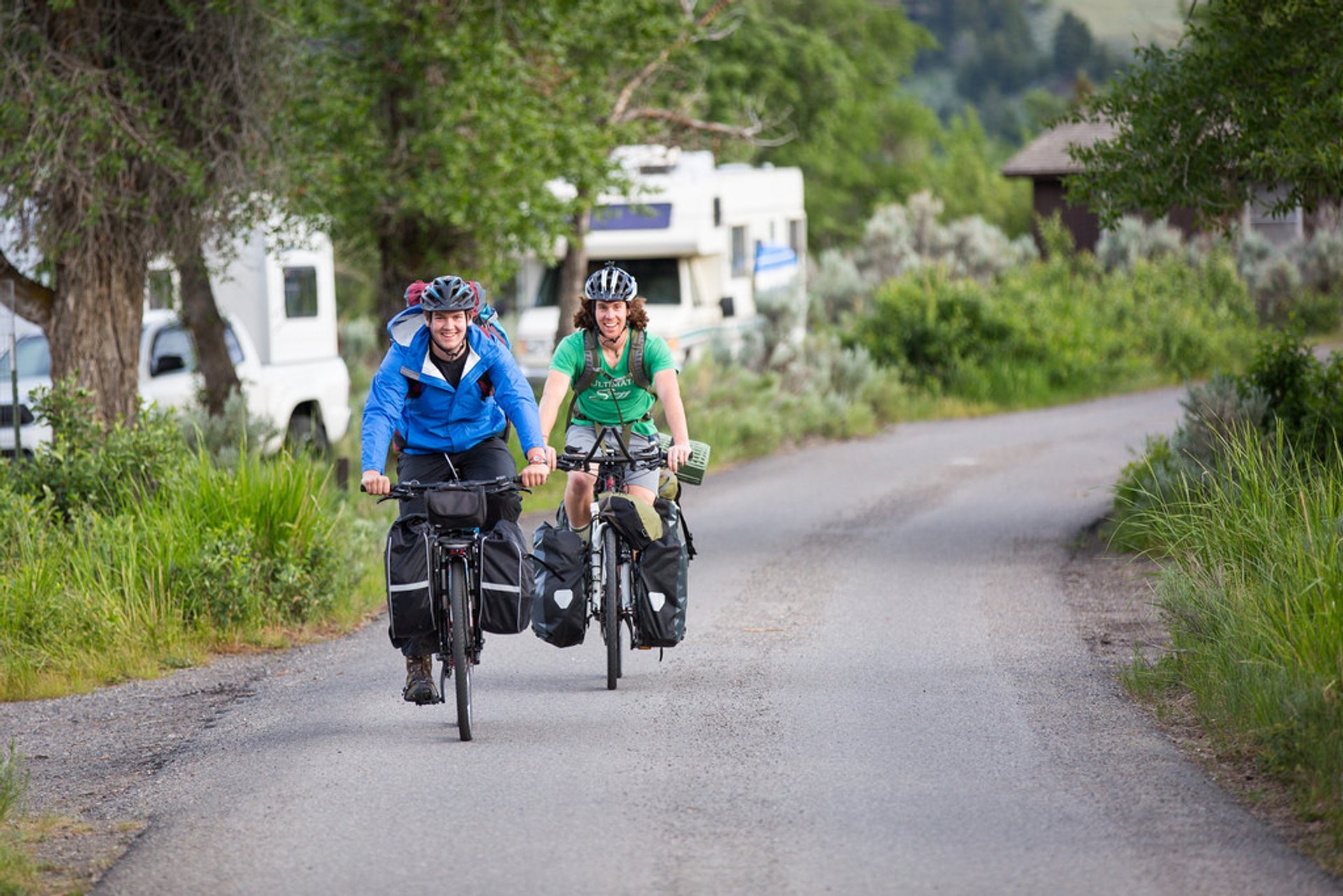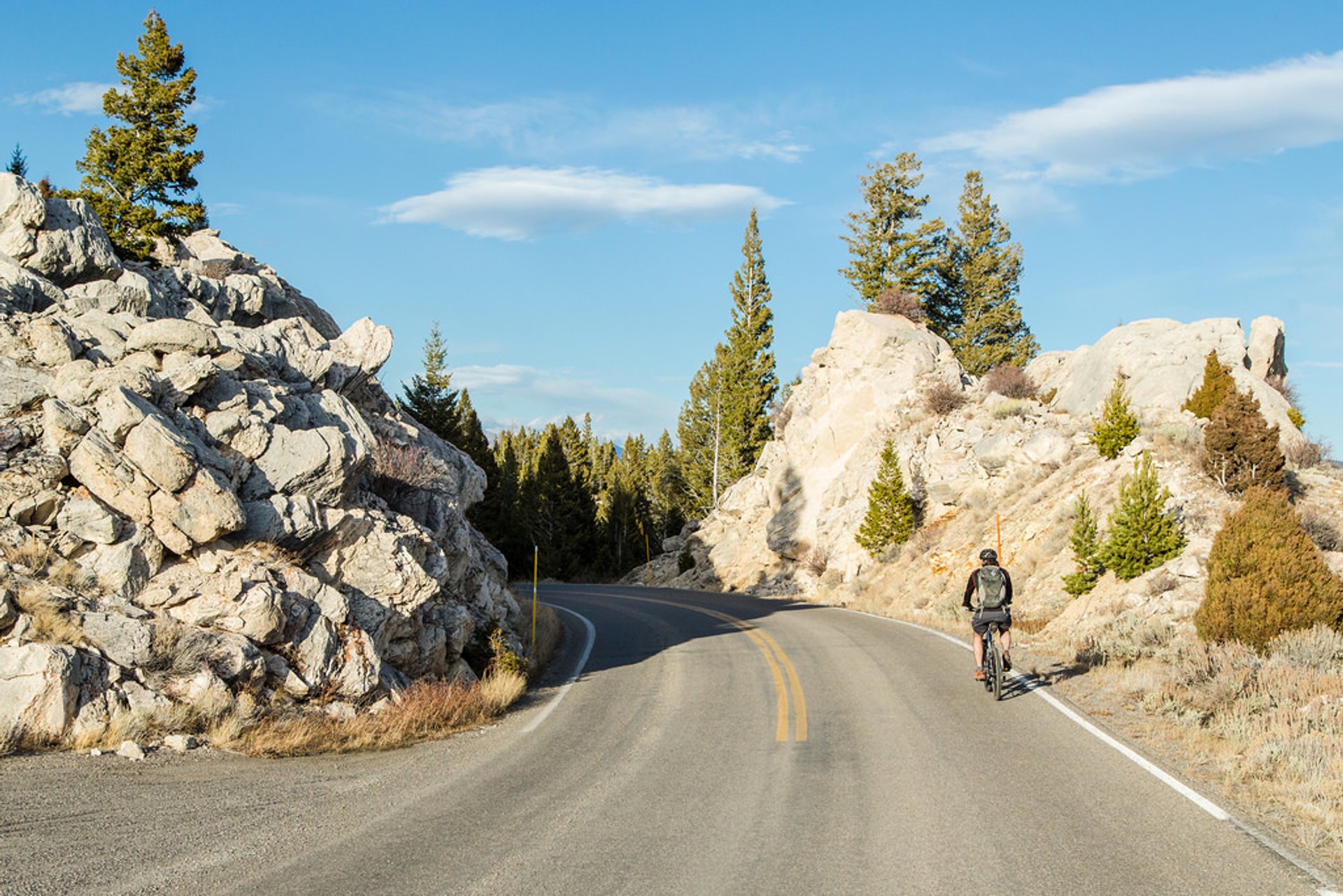 Neal Herbert | Yellowstone National Park
Yellowstone is a great place for scenic rides. Bicycles can move along the public roads, parking areas, and designated routes, but it is forbidden to cycle on backcountry trails and boardwalks. Bear in mind that there are no bicycle paths on the roads as they are too narrow and the traffic is heavy almost all the time. Thus, you should always be very careful, ride on the right side of the road, and always wear a helmet and high visibility clothing.
Road elevation at Yellowstone varies from 1615 to 2700 meters. The best time to ride is spring when the roads are open for bikers but still closed to any other traffic. Thus, you can truly enjoy the road and the landscape around.
This period starts in mid-March and lasts until the 3rd Thursday in April. The opening time also depends on the snow condition in the park. Not all the roads are open in March. You'd be able to ride from Mammoth to the West Entrance, but the Madison Junction south to Old Faithful may be closed due to bear activity. During summer months from mid-June till Labor Day, there is a high concentration of visitors and a rather heavy car traffic.
Find hotels and airbnbs near Cycling (Map)