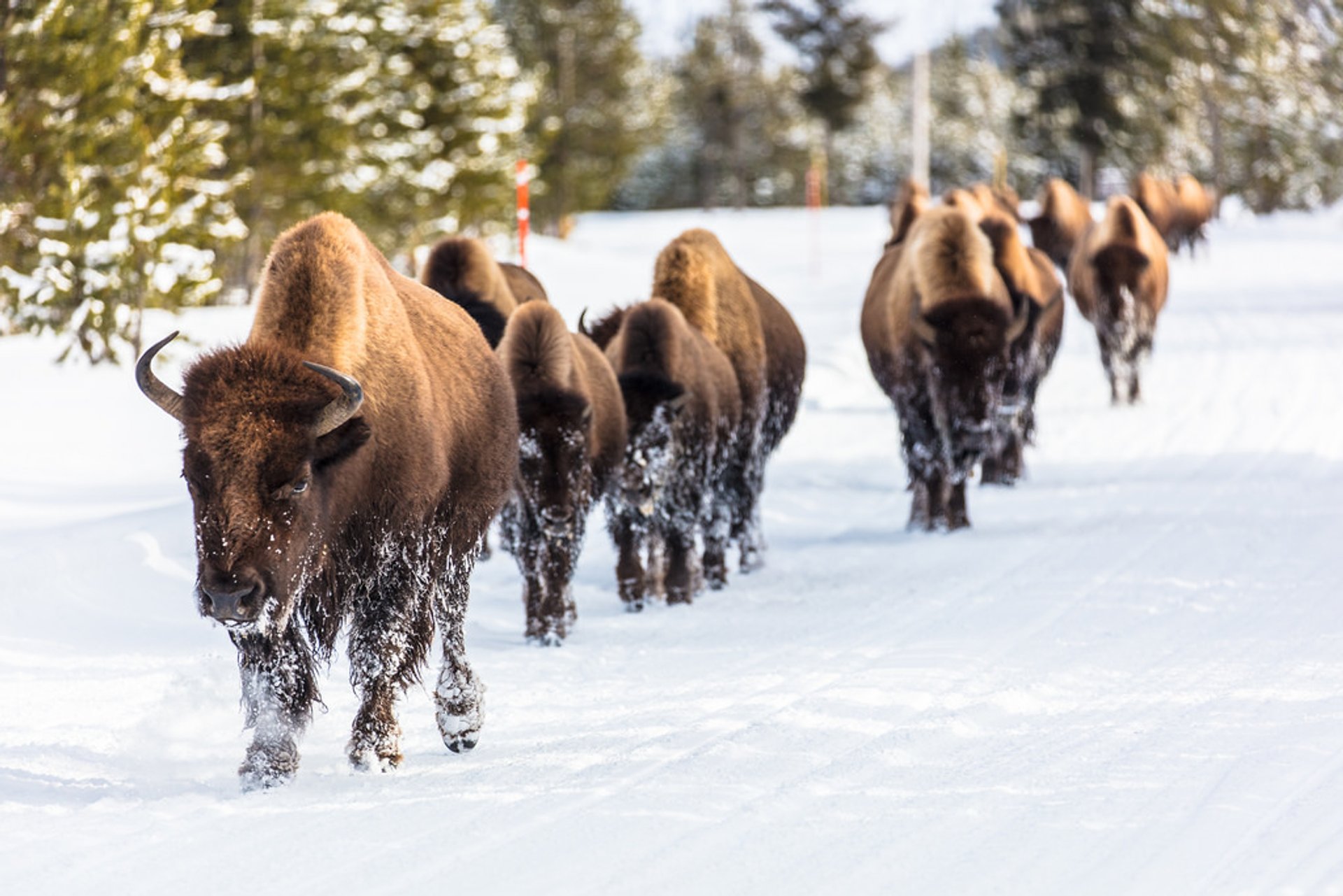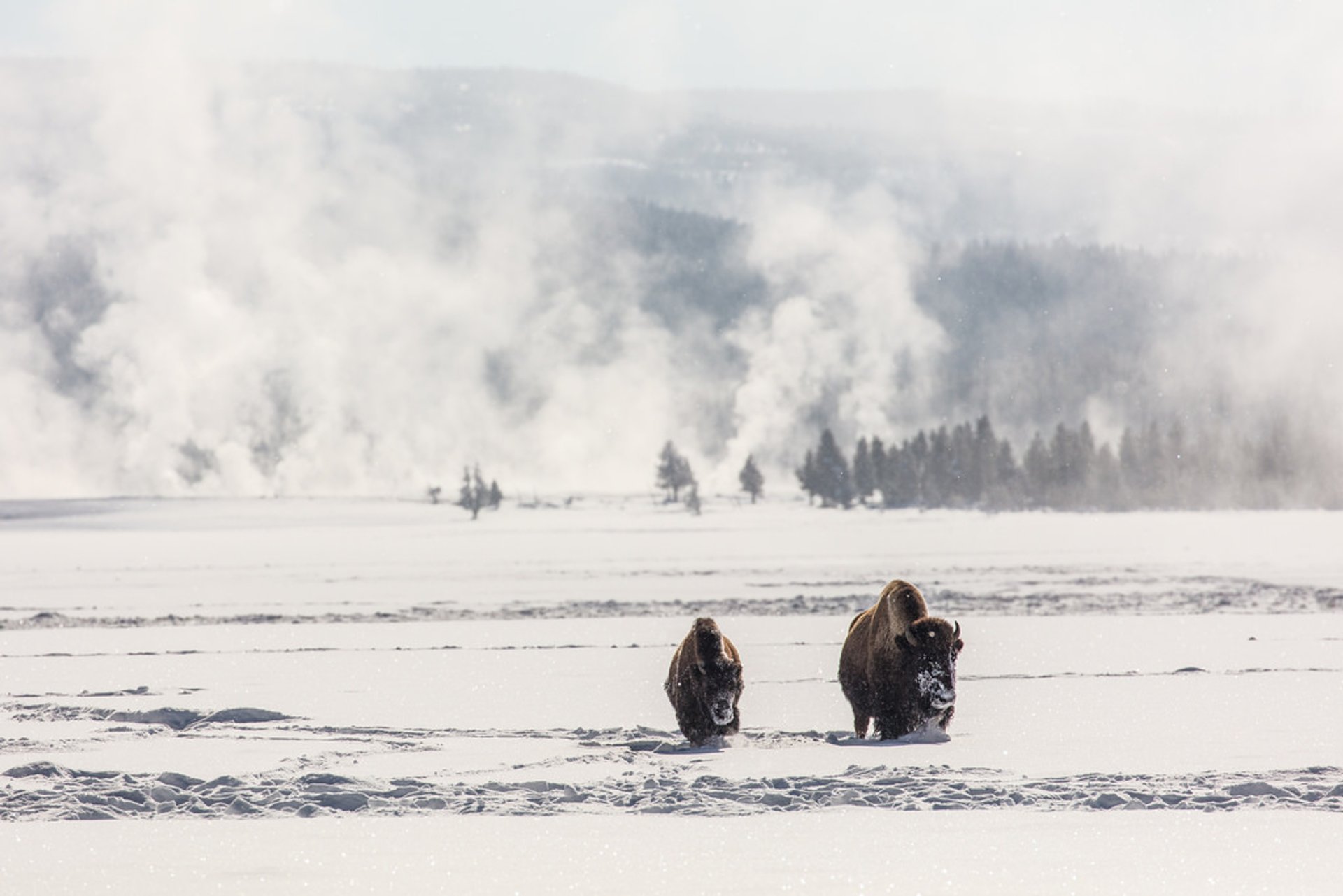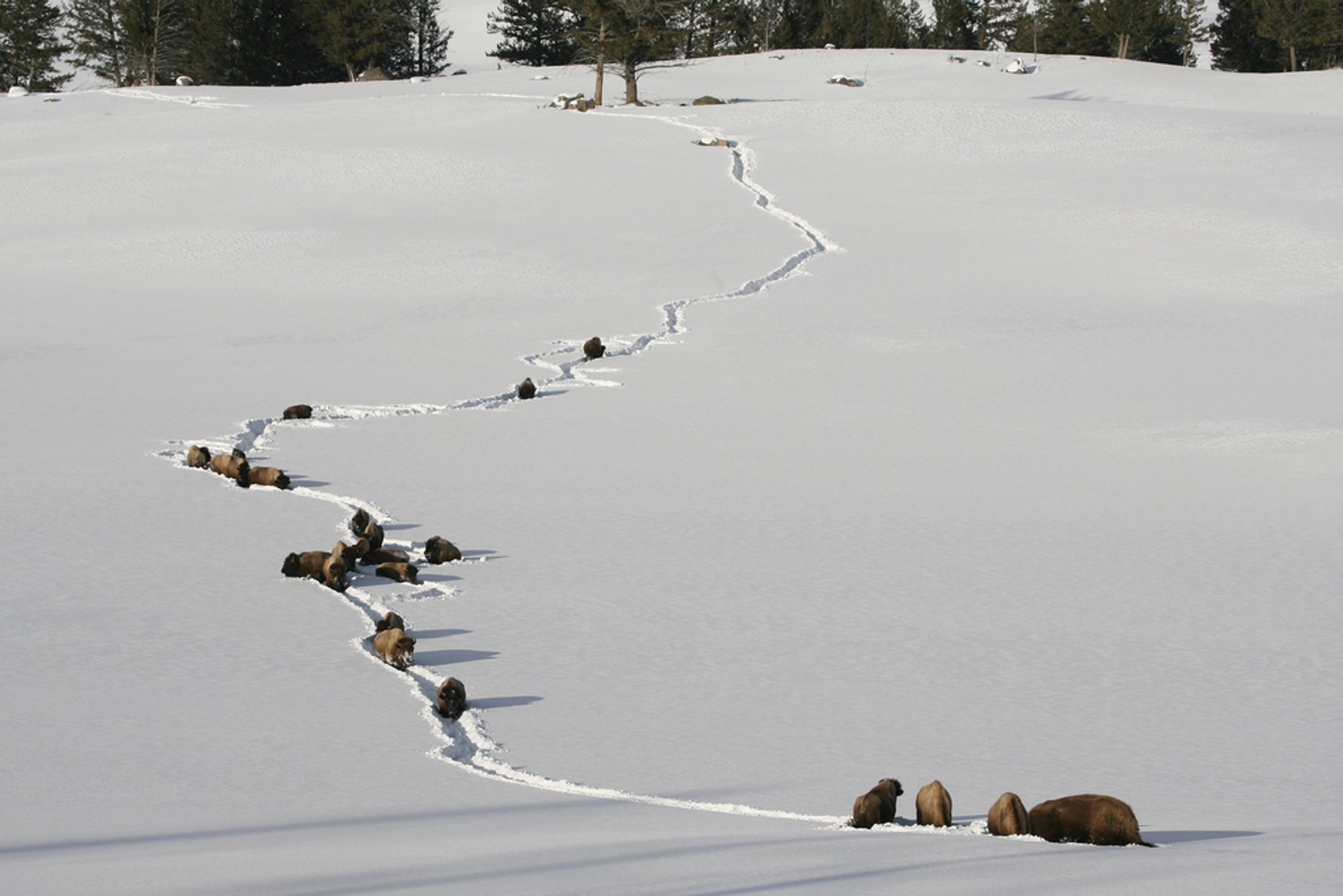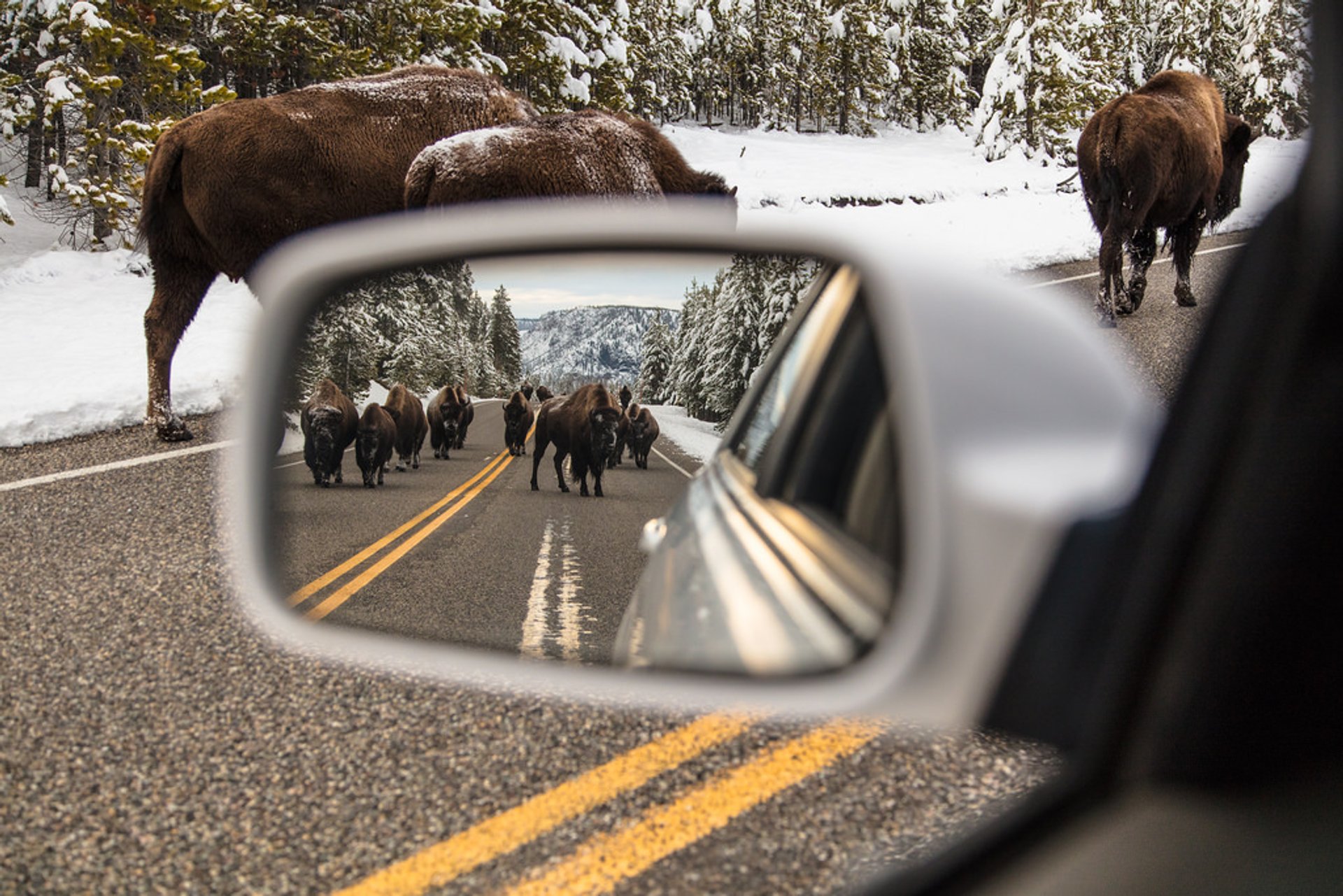 Jacob W. Frank | Yellowstone National Park
Regardless of the formidable appearance and the status of largest wild mammal found across North America, American bison or buffalo feed on grass, flowers, herbs, and shrubs.
The need for fresh grass forces them to spend their lives in migration. But these animals love to graze leisurely, so they never haste and rarely move on more than 3 km per day. That slow pace is typical for a "nomadic migration."
A good viewing spot for American bison is the Lamar Valley in Yellowstone National Park. It's possible to track grazing mammals via wildlife safaris.
Find hotels and airbnbs near Migrating Bisons (Map)