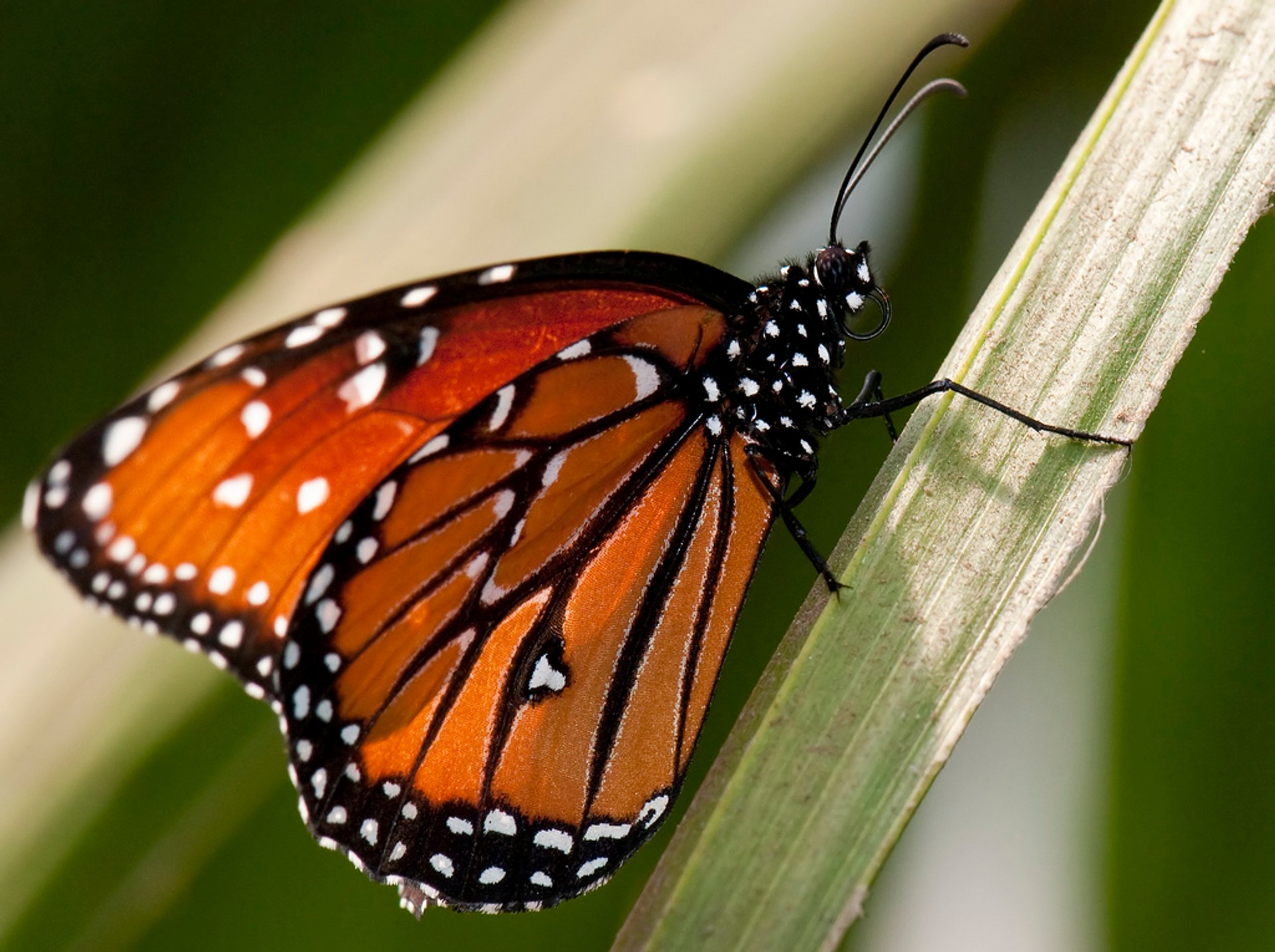 Countless clusters of fragile orange wings fluttering overhead look awesome on the sky-blue backdrop. Also, clusters of monarch butterflies may be found sleeping on tree trunks or bent branches. Despite being light when taken separately, in clusters they become quite heavy.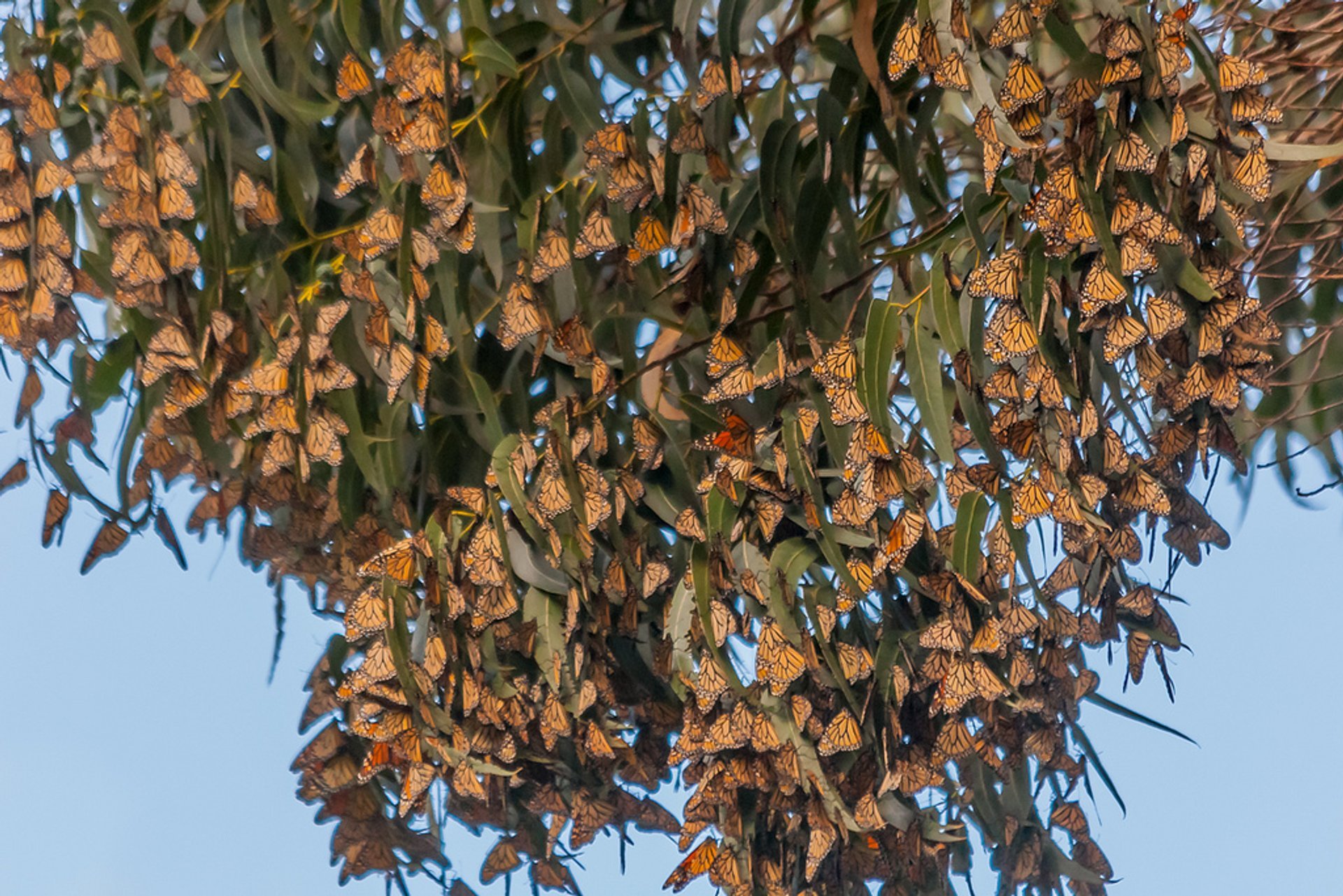 This unique spectacle can be seen throughout the winter months, when all the monarchs from the Rocky Mountains gather together and head to their wintering site in California's Pacific Grove and another group makes its way to Mexico.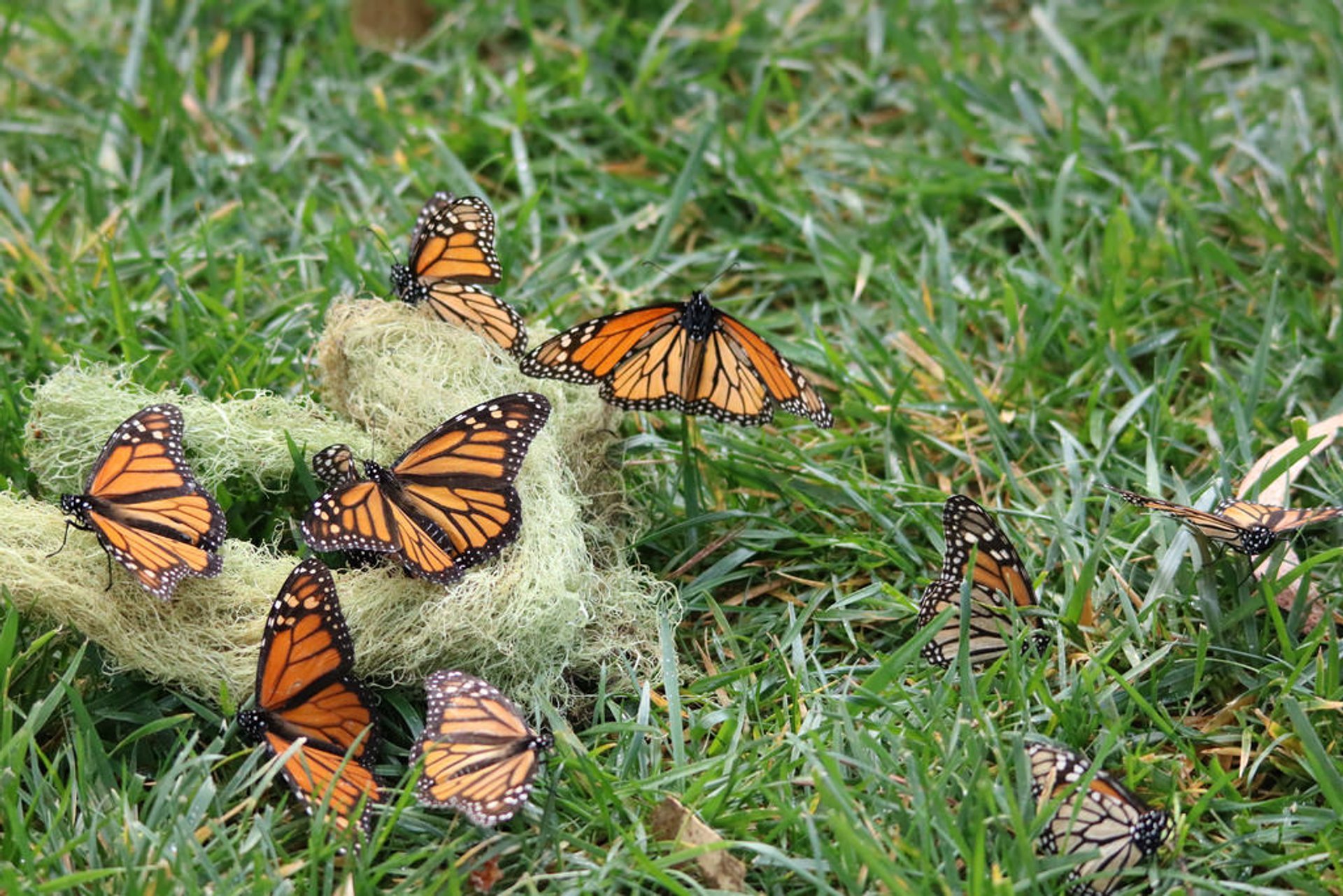 The monarchs start arriving in mid-November and leave by mid-March. Fauna connoisseurs claim their mating rituals take place in mid-February around Valentine's Day—what romantic creatures these monarchs truly are!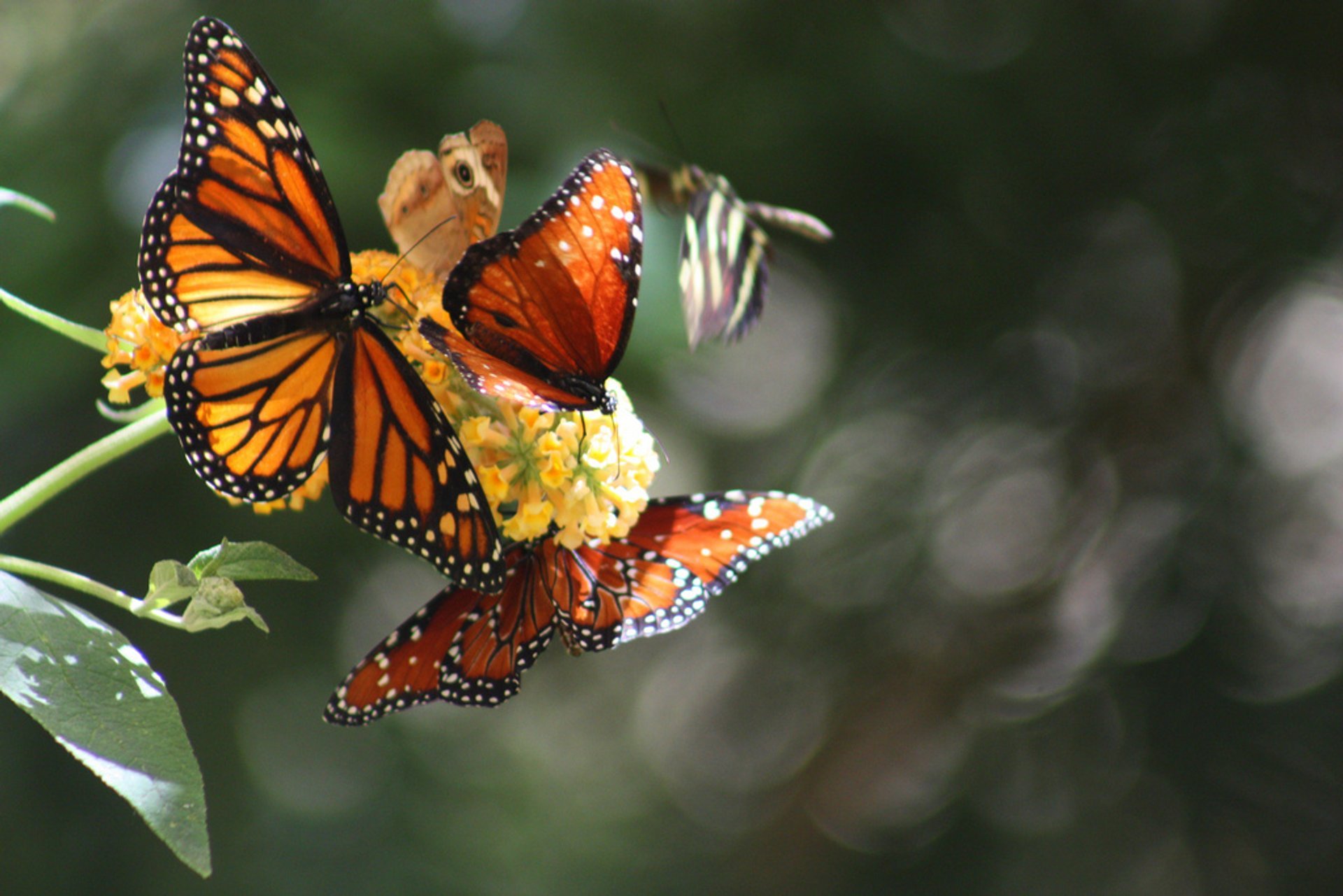 Monarch Butterflies Featured in