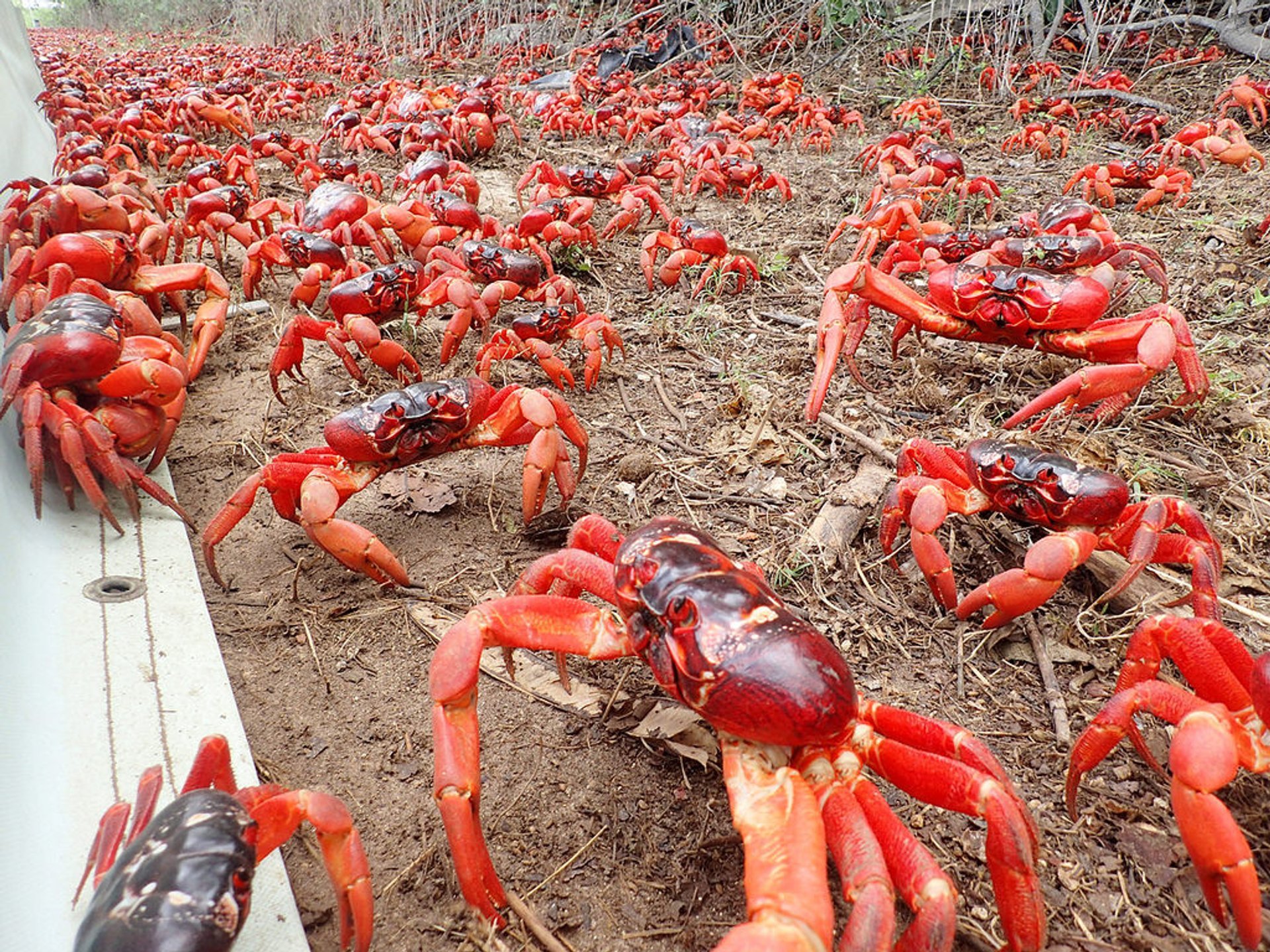 ©
Gary Tindale / GPT photography
This isle near Australia with a pretty name, Christmas Island, is never more amusing than during the red crab migration. As 50 million travellers leave their forested habitat and set off to the shore, the local community does everything they can to make the mass journey flow as safe as possible.
Even though the distance is short enough stretching over less than 5 km, the roads are deliberately closed during that period, and bridges are built across the parks to ensure convenient movement; still, hundreds of thousands are reported to be found killed as the route lies through a human habitat. Nevertheless, most crabs reach the shore, lay eggs, and return back to the forests.
The red crab migration annually occurs on one of the weeks between October and December, depending on the moon phase as it's related to the tides. The best spots to view the sea of crabs include Flying Fish Cove, Drumsite, Greta Beach, and Ethel Beach.
Find hotels and airbnbs near Red Crab Migration (Map)