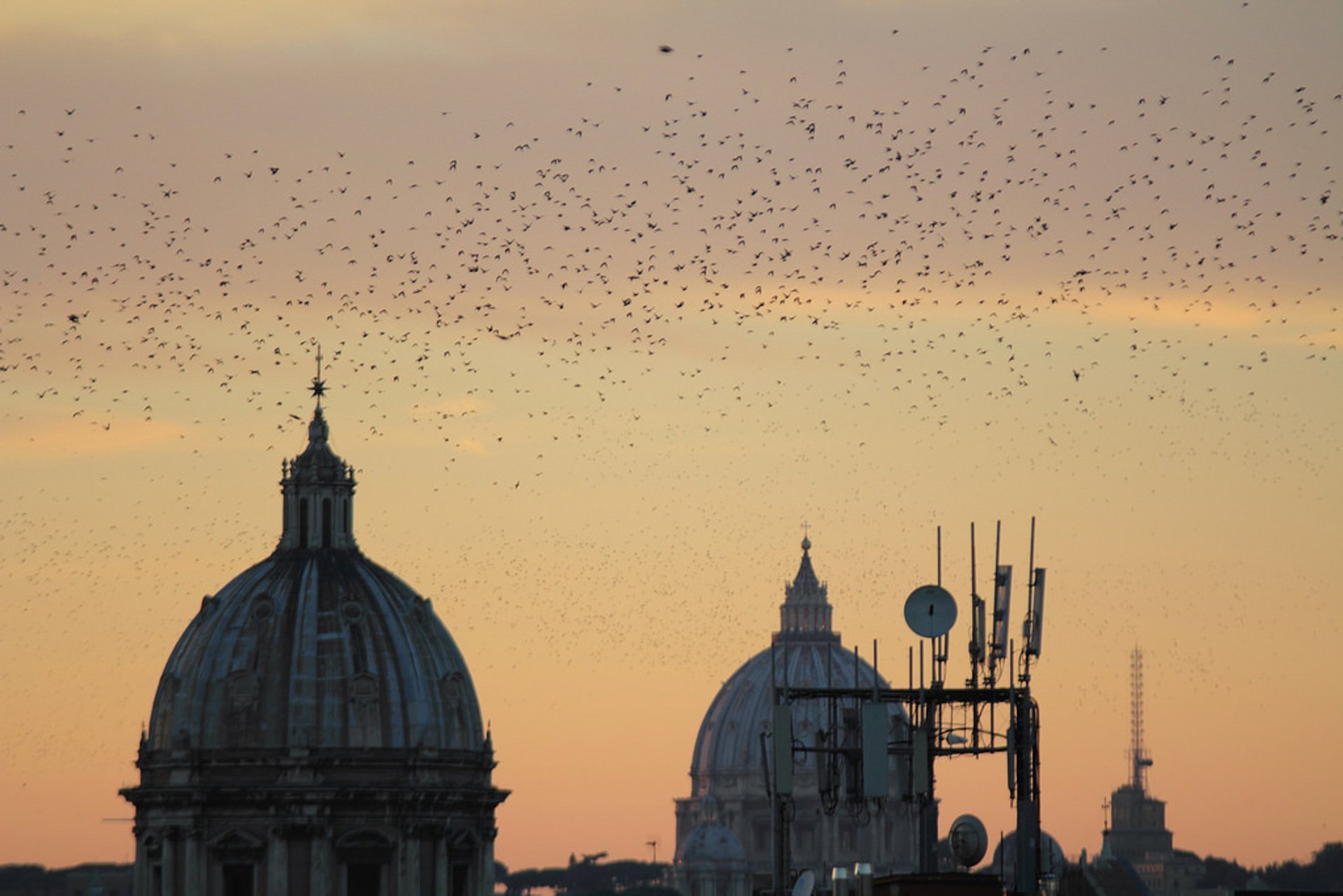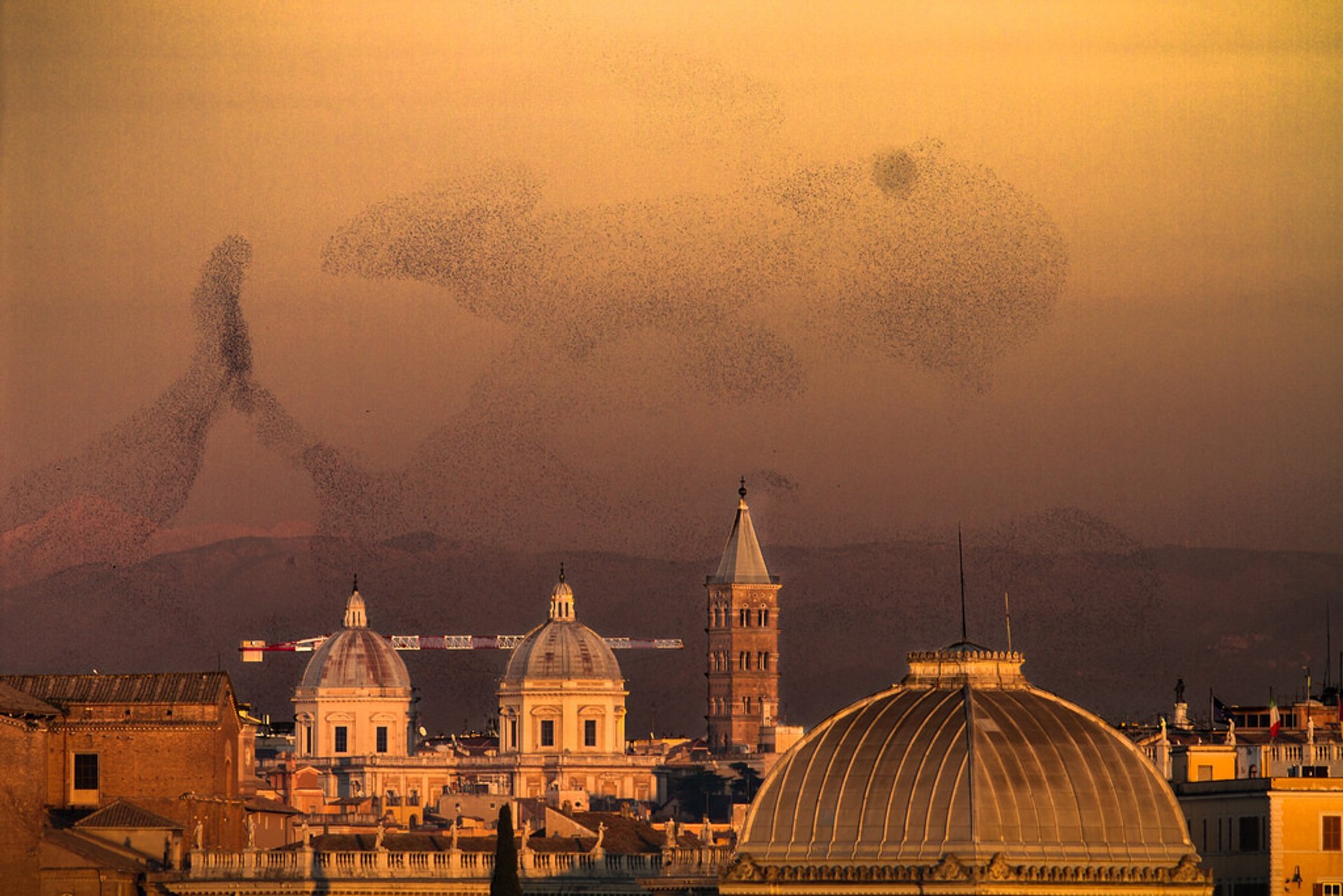 The fact that from around a million to 5 millions of starlings choose the city of Rome as their wintering ground might appear as a blessing, but there is another side of it. To view such a numerous birds' congregation hurling in unison over Roman domes is great, but remember that birds also have their natural needs, and it's not very pleasant to live in a city drowned in starlings' droppings. Besides, birds' poop corrodes monuments and creates slippery roads, which leads to accidents. It would be more bearable if the birds stopped by for a short period, but this is the entire winter, and sometimes even longer. Therefore, to some Romans the starlings' visit is, to be honest, unwanted.
You might be surprised, but the city's government usually takes the so-called bird-scaring measures to reduce the number of avian visitors. In particular, some artificial falcons and sonic birds are placed on the trees along Timber river, known to be starlings' roosting place.
Anyway, whether you like it or not, and despite the efforts of city, starlings continue to arrive. And instead of grumping about the mess, the best you can do is look on its brighter side, in other words—calm down and enjoy winter sunset shows with starlings in the main role. This pre-roosting performance, scientifically called starling murmuration, takes place between November and December, and despite all complaints, it remains one of the world's greatest natural phenomena. On spring's arrival, the birds will depart to their breeding grounds in Scandinavia.
A popular watching place is Piazza dei Cinquecento near Termini station, but throughout winter the birds manage to inspect the entire city. An umbrella might be of great use.
Find hotels and airbnbs near Starling Murmuration (Map)