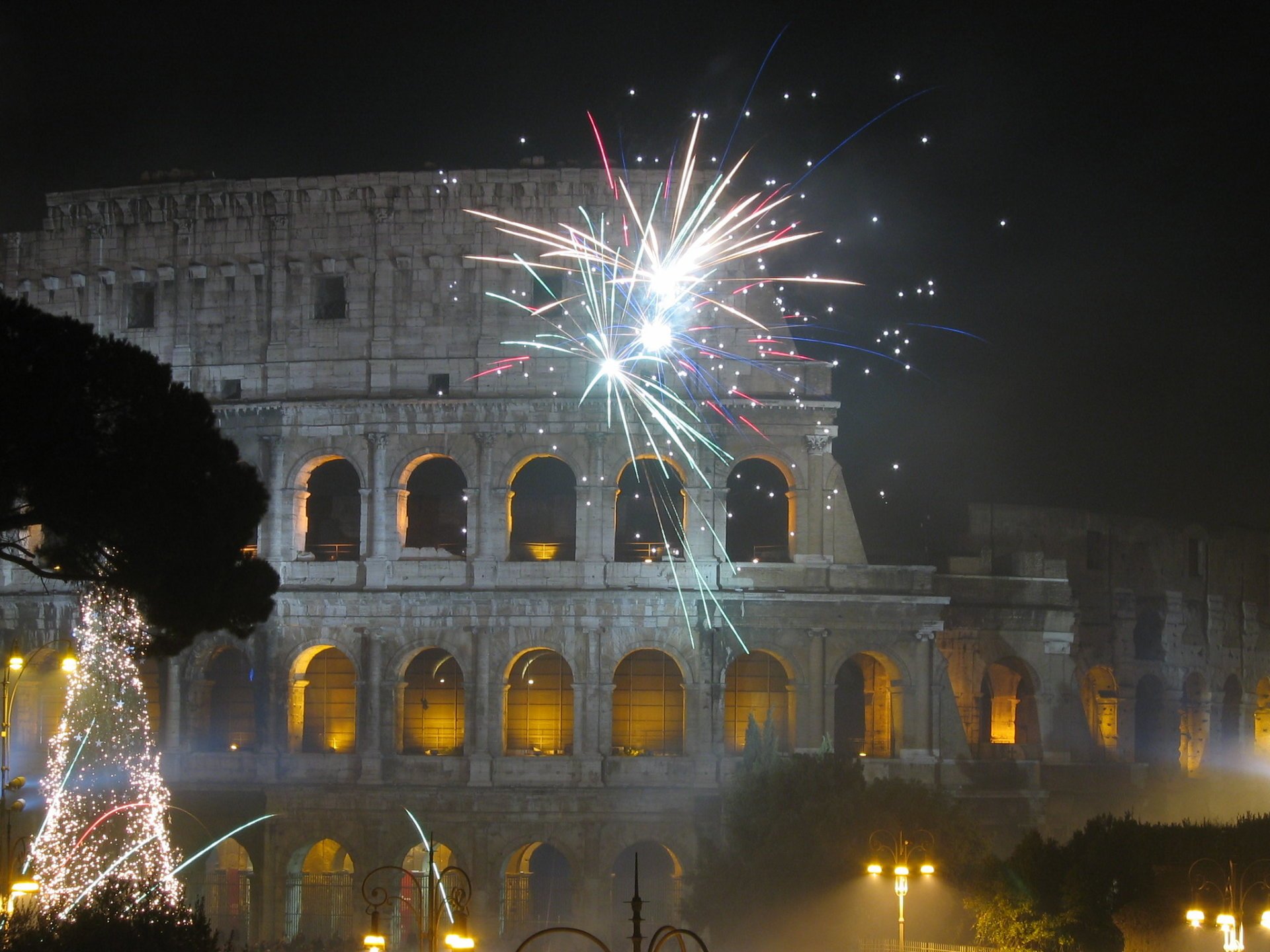 See accommodations nearby
Rome has everything you need for a riveting New Year's Eve celebration. The city boasts a variety of excellent restaurants, free outdoor parties, and dozens of firework displays, lasting for a good 15 minutes after midnight. So be assured you'll find no shortage of events to usher in the New Year.
Where are the fireworks in Rome on New Year's Eve
The all-time favorite part of the holiday must be firework displays. The largest pyrotechnic shows take place near Circus Maximus, at the Colosseum on Via dei Fori Imperiali, and also around Piazza del Popolo. These locations typically host live entertainment, starting around 9:30 pm and culminating with the countdown and fireworks at midnight. Other popular spots for New Year's Eve include Piazza di Spagna, Piazza Navona, and Piazza Venezia. If you'd rather avoid crowds, consider observing the fireworks from Gianicolo hill, which promises some fabulous panoramic views of the city. Also, a wonderful place to take in New Year's Eve fireworks could be any rooftop restaurant.
What to do in Rome for New Year's Eve
In addition to dining and partying, you can explore the city's multiple museums and discover its famous attractions, most of which will be operating on December 31 at standard hours. Yet, some facilities might have reduced opening hours. Malls are open till early in the afternoon, but note that due to so many shopping on New Year's Eve, the scene can be quite frenzied.
Rome New Year's Parade
On January 1, everybody heads to the annual New Year's Parade, featuring over 100,000 participants. The march makes its way along the Via della Conciliazione, ending in Saint Peter's Square with the Pope's blessing. Note that practically all businesses are closed on New Year's Day.
Due to incredible demand, restaurants, parties, and accommodations are to be booked in advance. Explore the options for your Rome stay on the map below. Also, look for the latest announcements about New Year's Eve events on the official websites (see External Resources).
Find hotels and airbnbs near New Year's Eve & New Year's Day (Map)