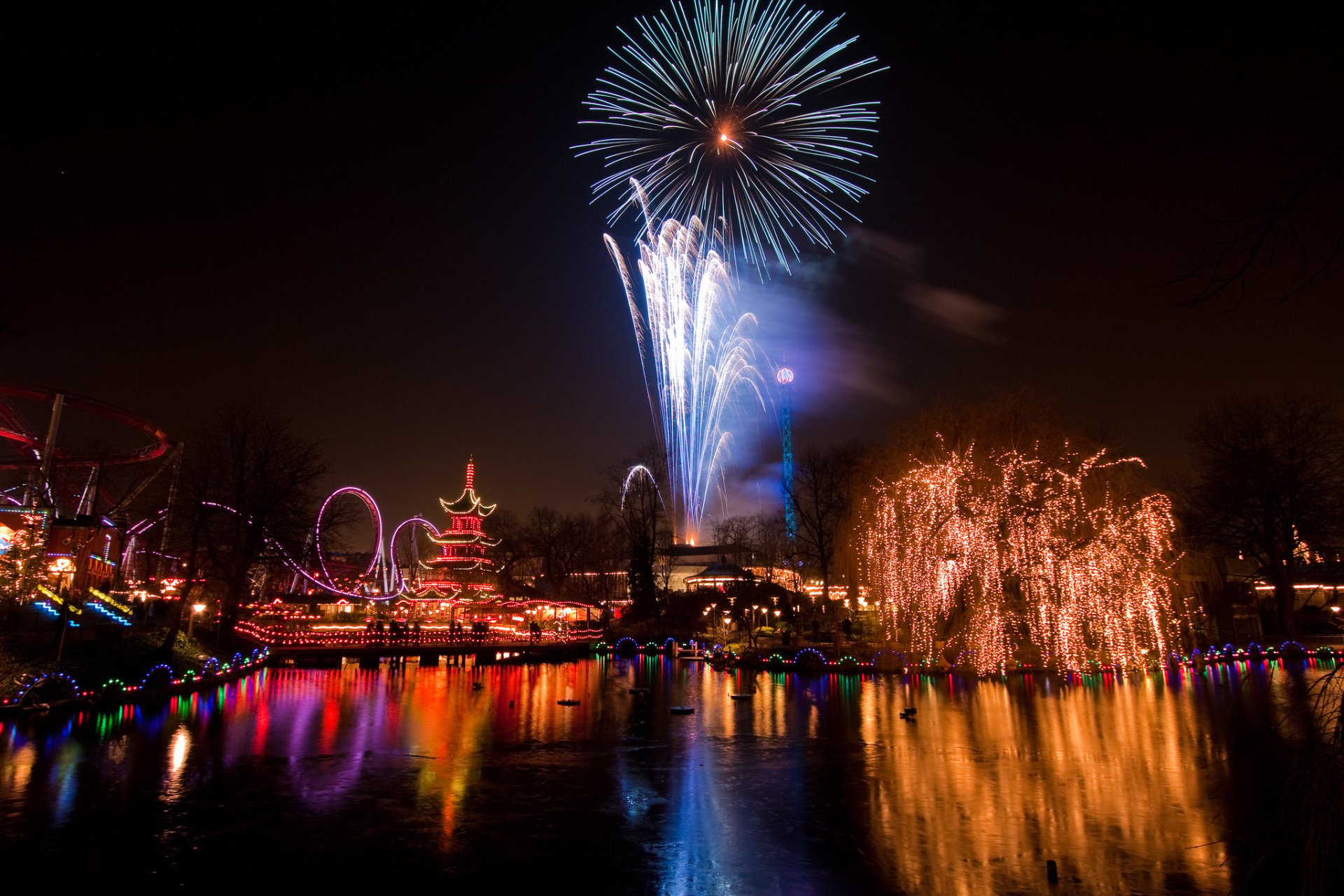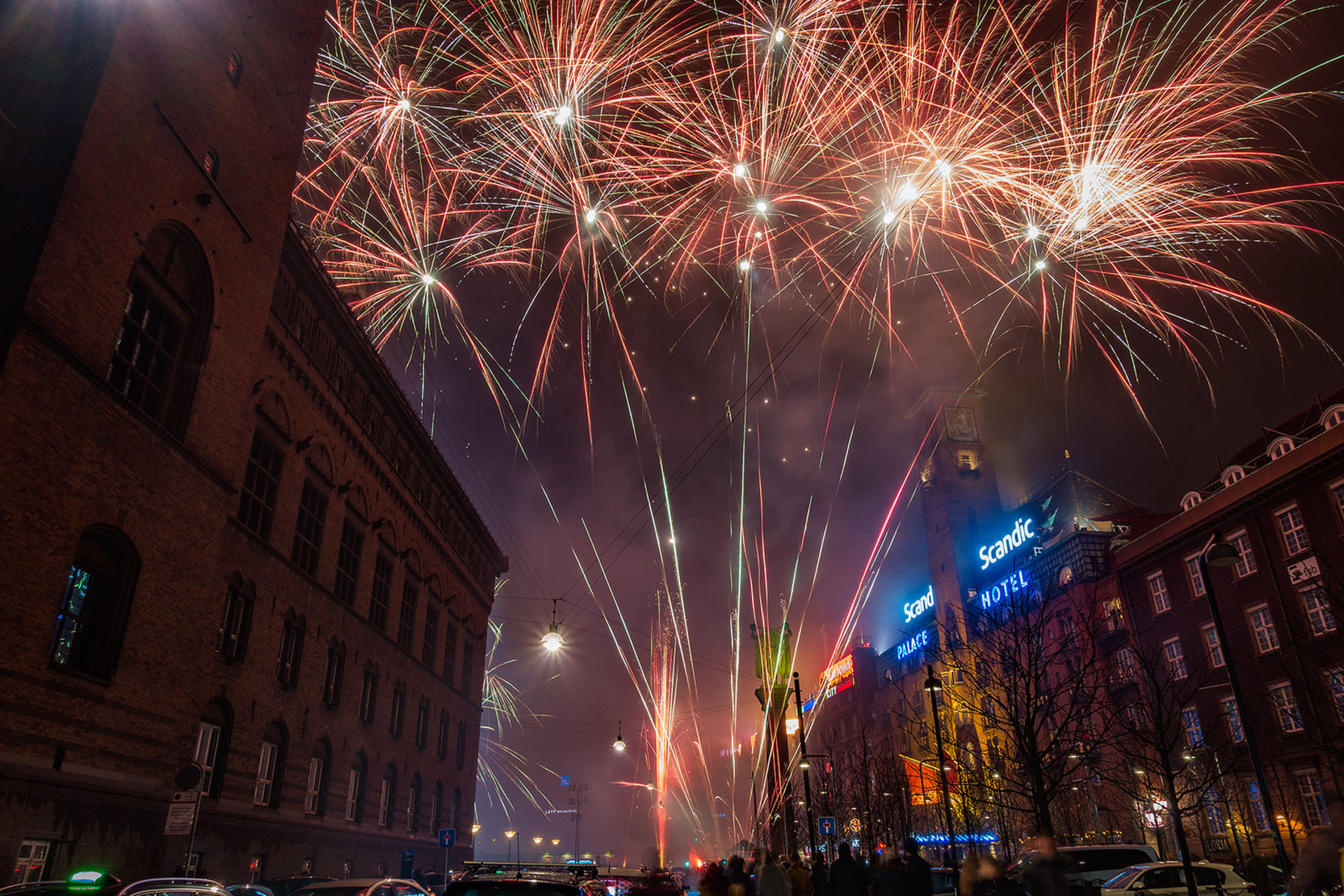 New Year's Eve in Tivoli Gardens
See accommodations nearby
Copenhagen is a city that can give you some wonderful ambiance on New Year's Eve. Danes celebrate the turning of the calendar loud and delightful, creating colorful chaos around. New Year's Eve in Denmark is not only about hugge. It's a mix of emotions, fireworks, and mouth-watering food.
One of the brightest places to celebrate New Year's Eve in Copenhagen is Tivoli Gardens, which is open to the public on December 31. There, you can find many restaurants with special New Year's menus. Since Danes adore having New Year's Eve dinner, booking a table in advance would be a good decision. Before a festive dinner, you can stroll through the brightly-lit Christmas market stalls while sipping the best gløgg (a Scandinavian spiced mulled wine) ever. But around 6 pm on December 31, there are not that many people on the streets—Danes head inside to watch Queen Margrethe's speech.
One of the most beloved traditions in Copenhagen on New Year's Eve is to gather at City Hall Square (Rådhuspladsen) to watch the clock tower welcome the new year. Be ready to meet crowds of people there, holding a glass of champagne in one hand and a piece of kransekage in another. Also, many Danes gather on the square of Amalienborg, the Royal Palace, to celebrate New Year's Eve in a grand way.
Where to party on New Year's Eve in Copenhagen
Even though New Year's Eve in Denmark is a family celebration, a lot of young people prefer countdown partying in clubs and local bars. One of such places is Wallmans Circus Building, where you can enjoy music and loud merrymaking. Also, you can check the New Year's Eve events at Søpavillonen, HIVE, Dorsia, and Culture Box.
To get more details about the New Year's Eve events, check the External Resources below. Also, we suggest you look at the map offering the best places to stay nearby.
Find hotels and airbnbs near Copenhagen New Year's Eve (Map)