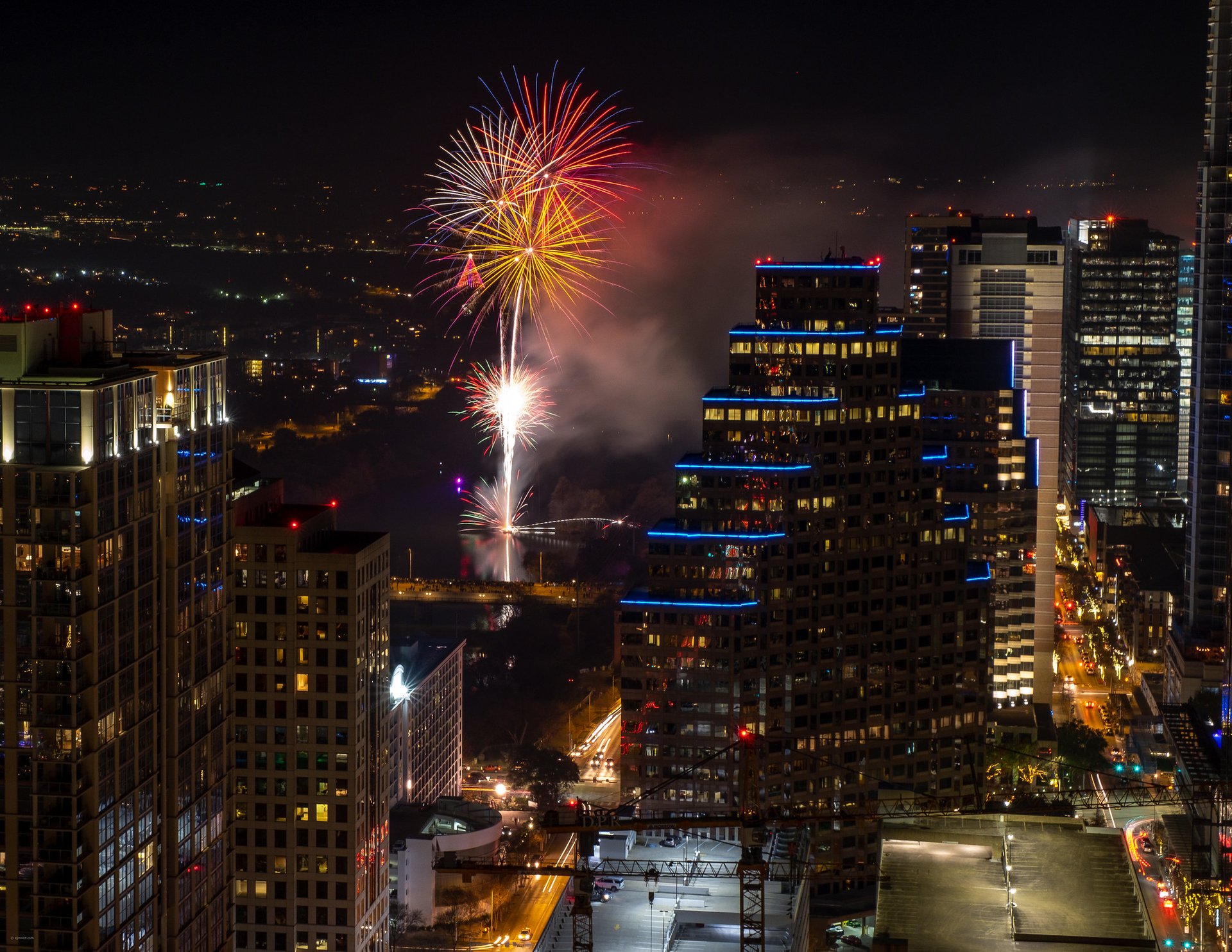 New Year's Eve fireworks in Austin
See accommodations nearby
With over 250 live music venues, Austin is a great destination for a New Year's Eve party. There is also a traditional family-friendly celebration on Auditorium Shores that features live music and various types of entertainment. The festivities hosted by the City of Austin usually feature three or four different stages, beverages, food trucks, family-friendly activities, light and art installations. The live performances start at 7:30 pm at Vic Mathias Shores outdoor concert venue. Headliners perform at 8 and 9 pm, and the massive fireworks finale takes place at 10 pm. All events on Auditorium Shores are free for the public.
Austin's clubs are known for their vibrant NYE parties. Some of the largest are held at downtown Speakeasy and The Belmont. Gala events take place in many hotels across the city.
Another fun way to welcome the New Year is the celebration on the Downtown Library Rooftop. Attendees can marvel at beautiful views of Downtown and Lady Bird Lake, enjoy DJ sets, food from some of the best Austin restaurants, an open bar. And since the Library is located right across from Auditorium Shores, the magnificent views of the 10 pm fireworks are guaranteed.
Find hotels and airbnbs near New Year's Eve in Austin (Map)