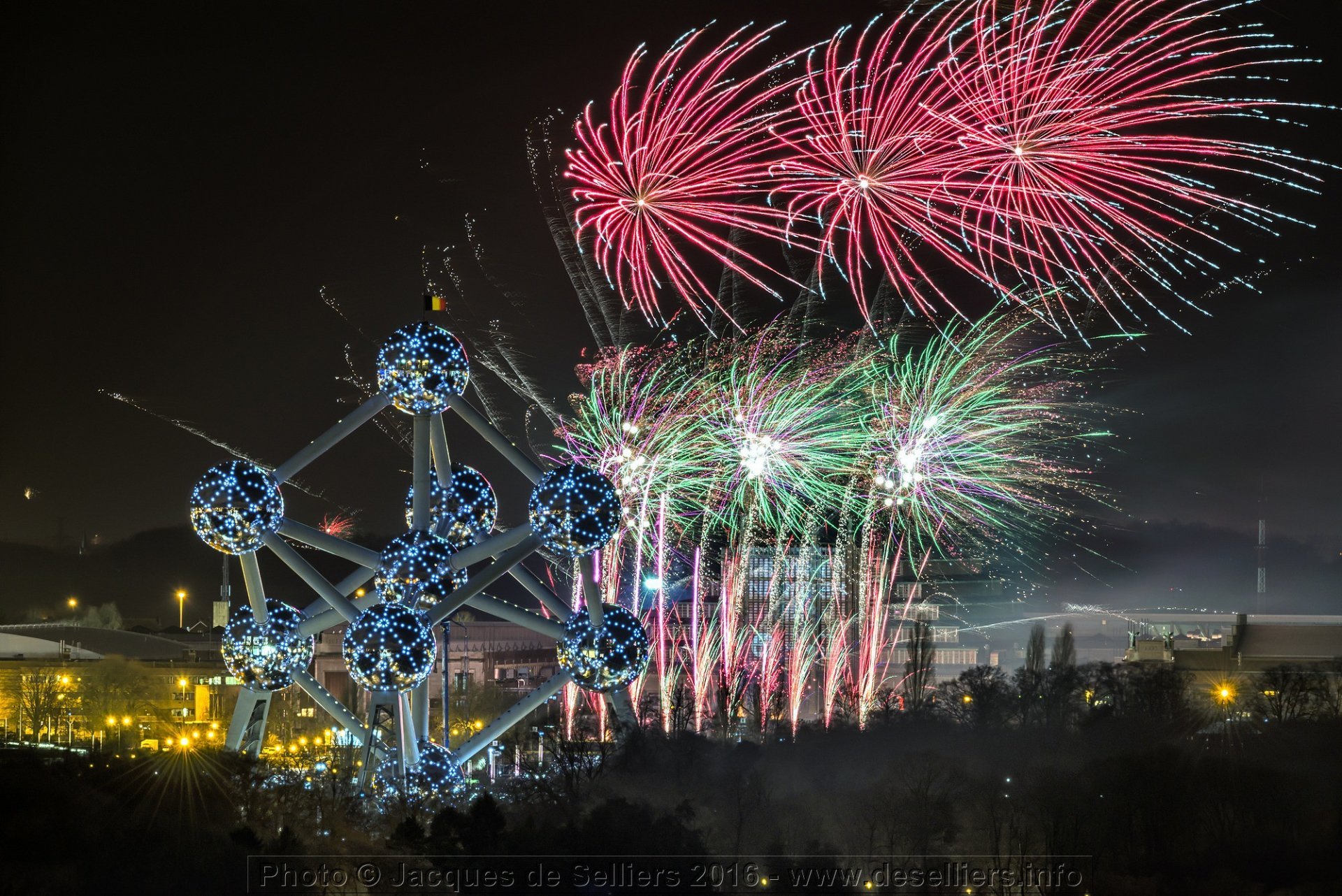 Brussels New Year fireworks behind the Atomium
Brussels is one of the most beautiful European cities during the holidays. Winter Wonders Christmas Market, located on Grand-Place or Grote Markt, is the main crowd-pleaser during the holidays thanks to amazing light displays, laser shows, and 360° audio-visual experience over baroque and neo-gothic architecture.
Atomium Fireworks
A Atomium Fireworks display is a wonderful way to start New Year and take some memorable pictures in a futuristic-looking environment. Located in the northern part of Brussels, near the Heysel/Heizel metro station, Atomium is one of the most recognizable symbols of the Belgian capital. The fireworks are launched right before midnight and are free for the public to see.
FCKNYE Festival
FCKNYE Festival is probably the largest New Year party in Brussels. Held in Palais 12, an indoor arena with a capacity of 15,000 people, FCKNYE Festival is truly massive and wild. The lineup features over 35 international artists on four stages. So, be prepared to hear lots of techno, rap, core, drum 'n' bass, and other genres.
More spots
Brussels enjoys a vibrant restaurant and nightclub scene. Many venues, like Plein Publiek or the Hard Rock Cafe, offer a special program for New Year's Eve. About 50 nightclubs provide sparkling dance floors and top international DJs to dance the night away to the rhythms of EDM, techno, house, R 'n' B, and disco.
Find hotels and airbnbs near Brussels New Year's Eve (Map)