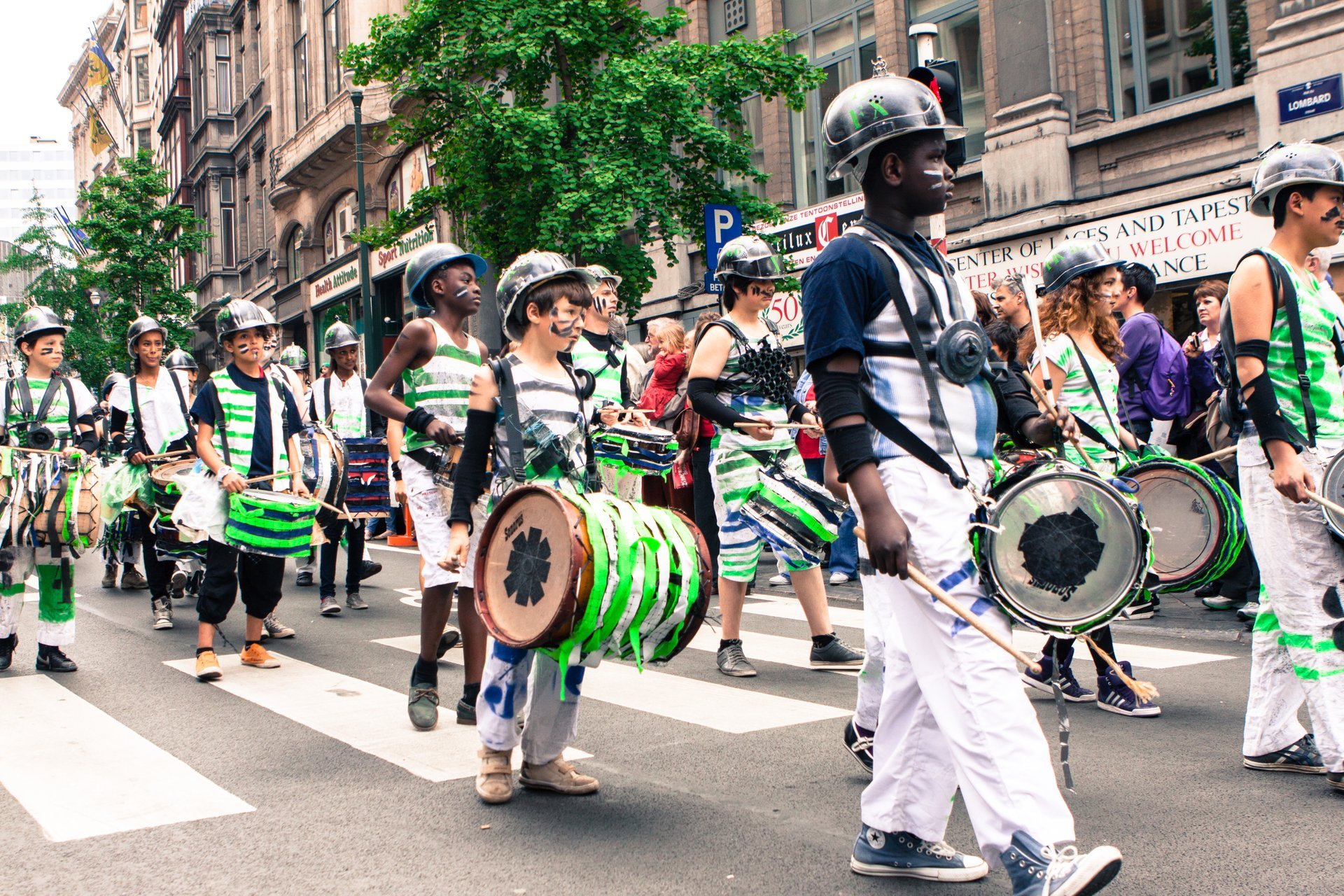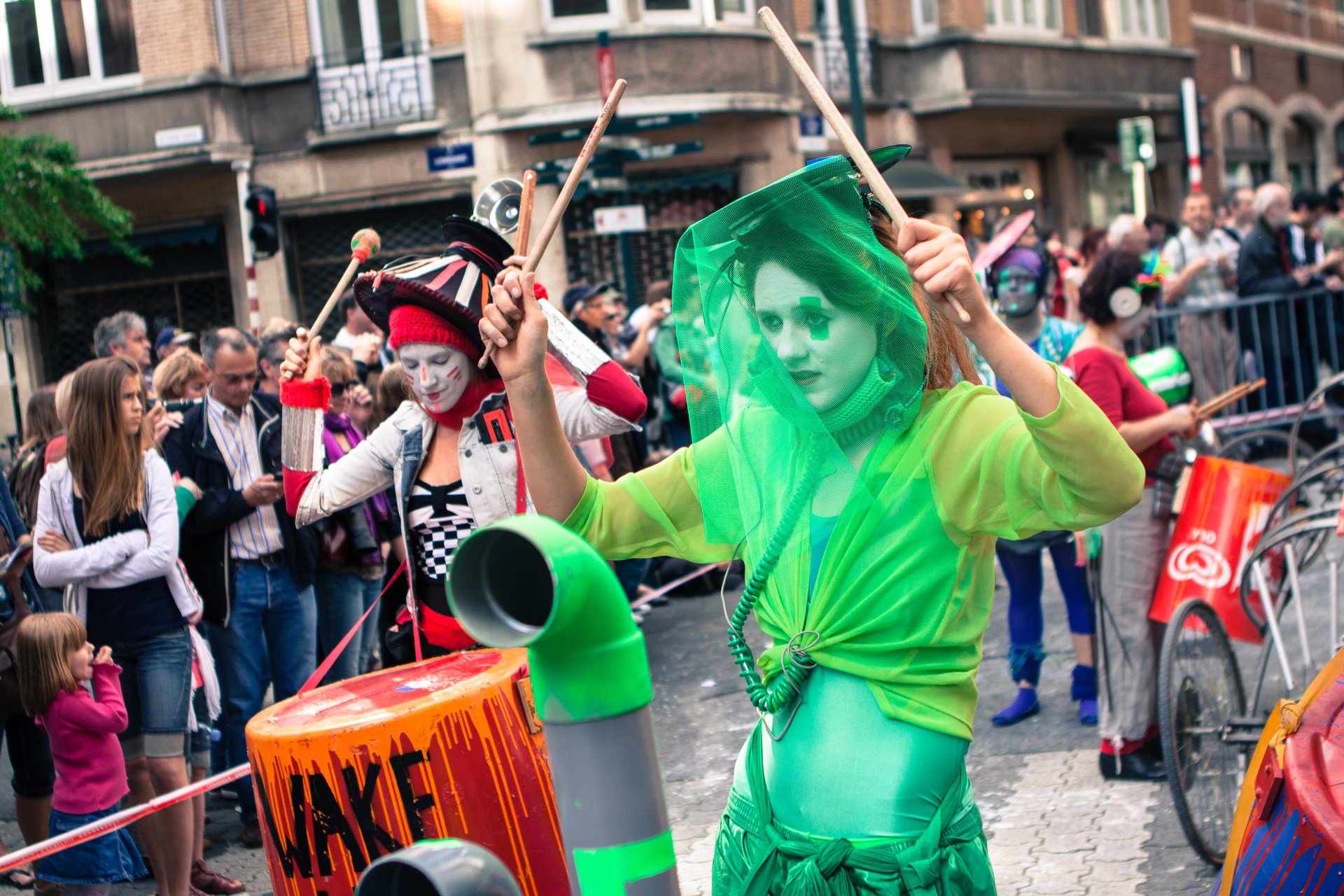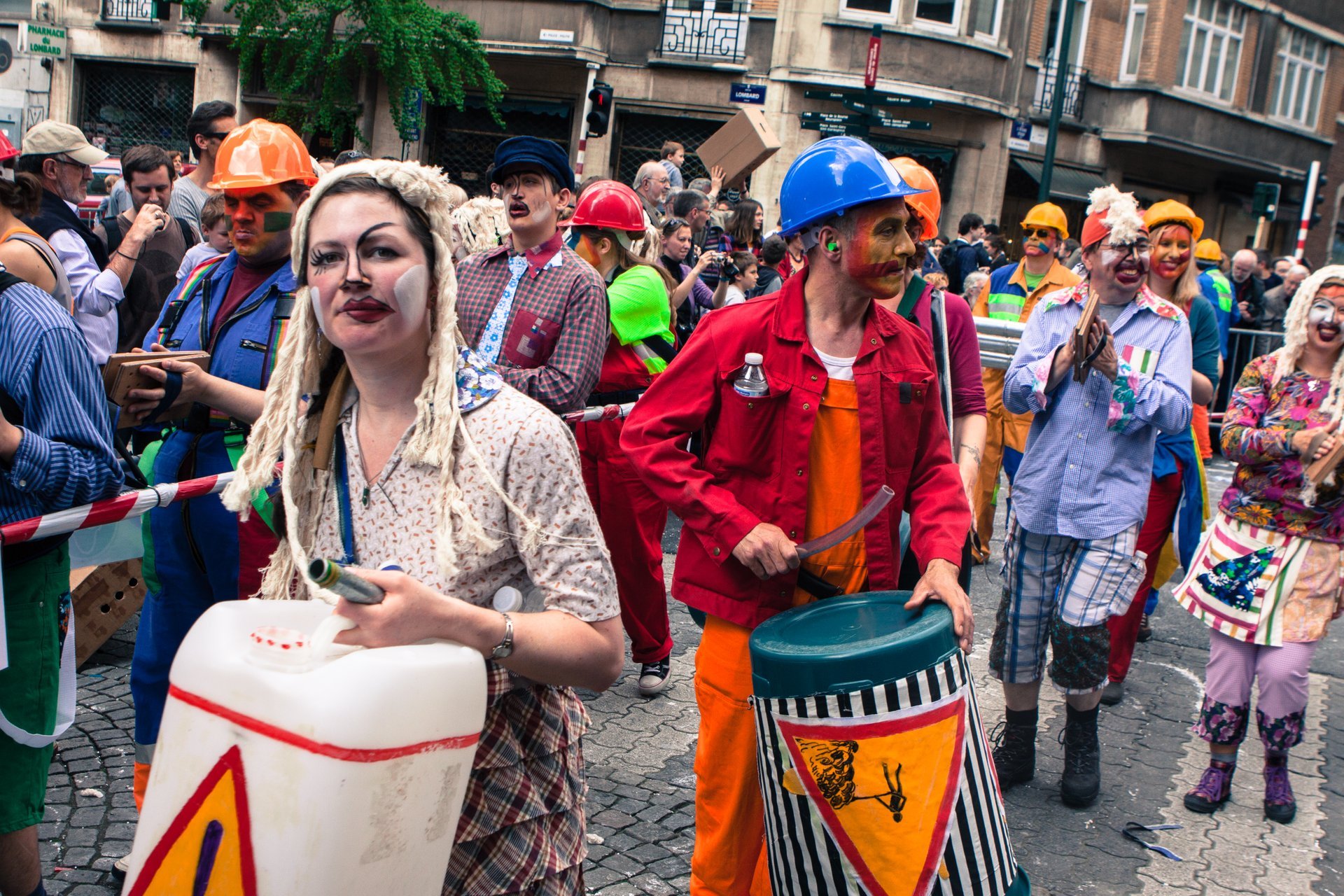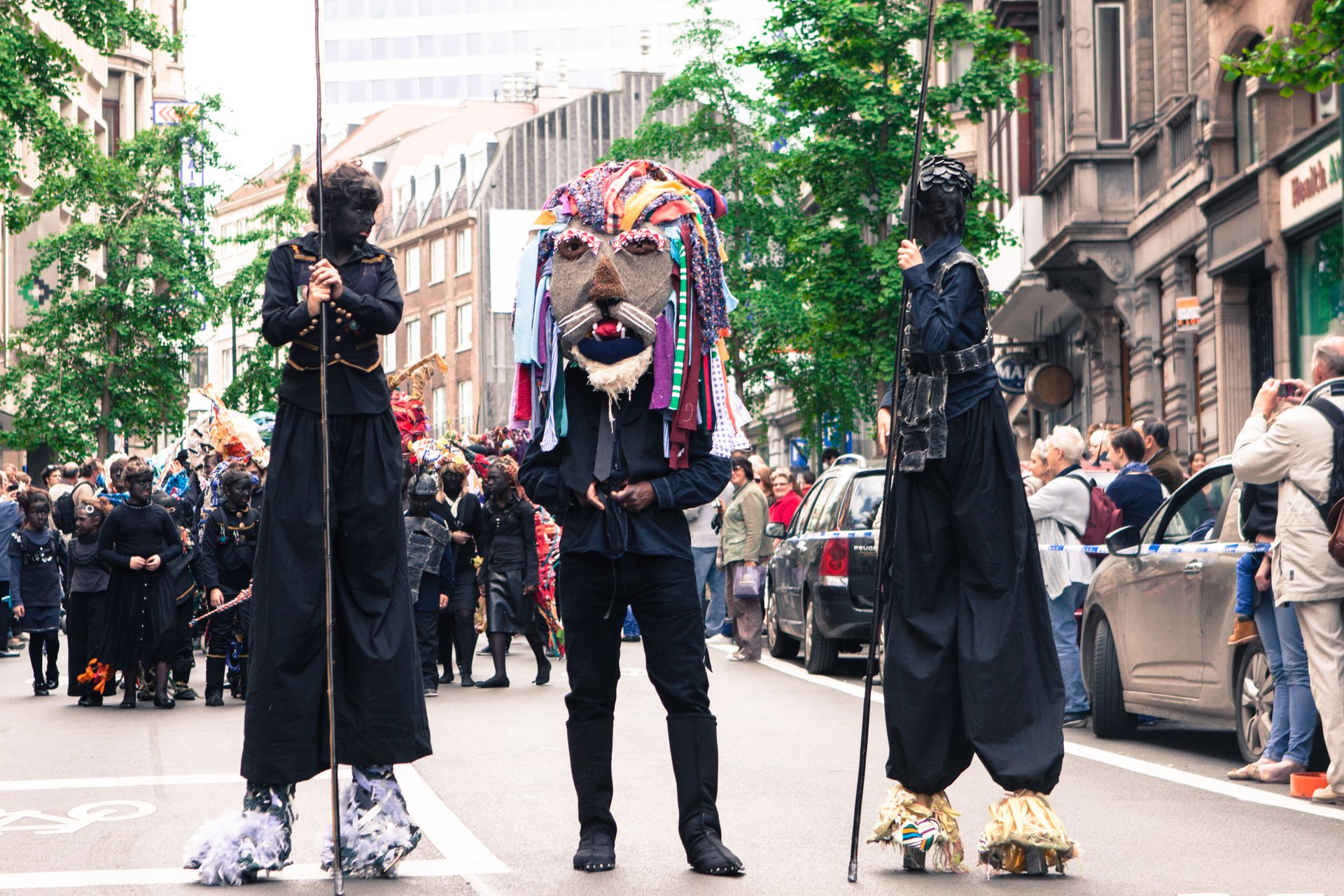 Brussels is a multicultural and cosmopolitan city: over 150 nationalities live here. The idea behind the Zinneke Parade is to show the diversity of Brussels and build bridges between its residents. This mission is reflected in the name of the parade. Zinneke originates from Zenne, a small river that circles Brussels, and it also means 'stray dog'. Hence, Zinneke symbolizes that all the people of Brussels are united regardless of their background.
The parade is the union of Zinnodes. A Zinnode is a group of people (up to a hundred) that represents one of the 19 municipalities in Brussels or people with a similar background. They work together on the concept of a common artistic project that will be unveiled during the parade. All projects must be based on the theme of the carnival which changes every year. For instance, "Illegal" (2018), "Fragile" (2016), "Temptation" (2014), "Disorder" (2012), etc.
The first edition of the parade occurred in 2000 when Brussels was deemed the European Capital of Culture. The event was so inspiring and joyful that it became a biennial event. Usually, several dozen Zinnodes participate in the parade. The main requirement for each team is that they use no mechanical platforms or other vehicles as the parade must remain 100% human: the music is played live and the performance must involve only humans.
Find hotels and airbnbs near Zinneke Parade (Map)