0
The heroic biblical figure of Samson is a giant emblem of the Lungau (Tamsweg) region, the federal state of Salzburg. Every year, from mid-May to late September, the Samson parades are held all across the region, including Tamsweg, Mariapfarr, Mauterndorf, Saint Michael, Muhr, and other villages. The figure, carried by one man only, is accompanied by two dwarves, male and female, a group of people in traditional costumes, guards, and a band. The Samson figure is 21 ft (6.5 m) tall and its weight is about 176 lbs (80 kg). It is carried through the streets, performing a short dance from time to time.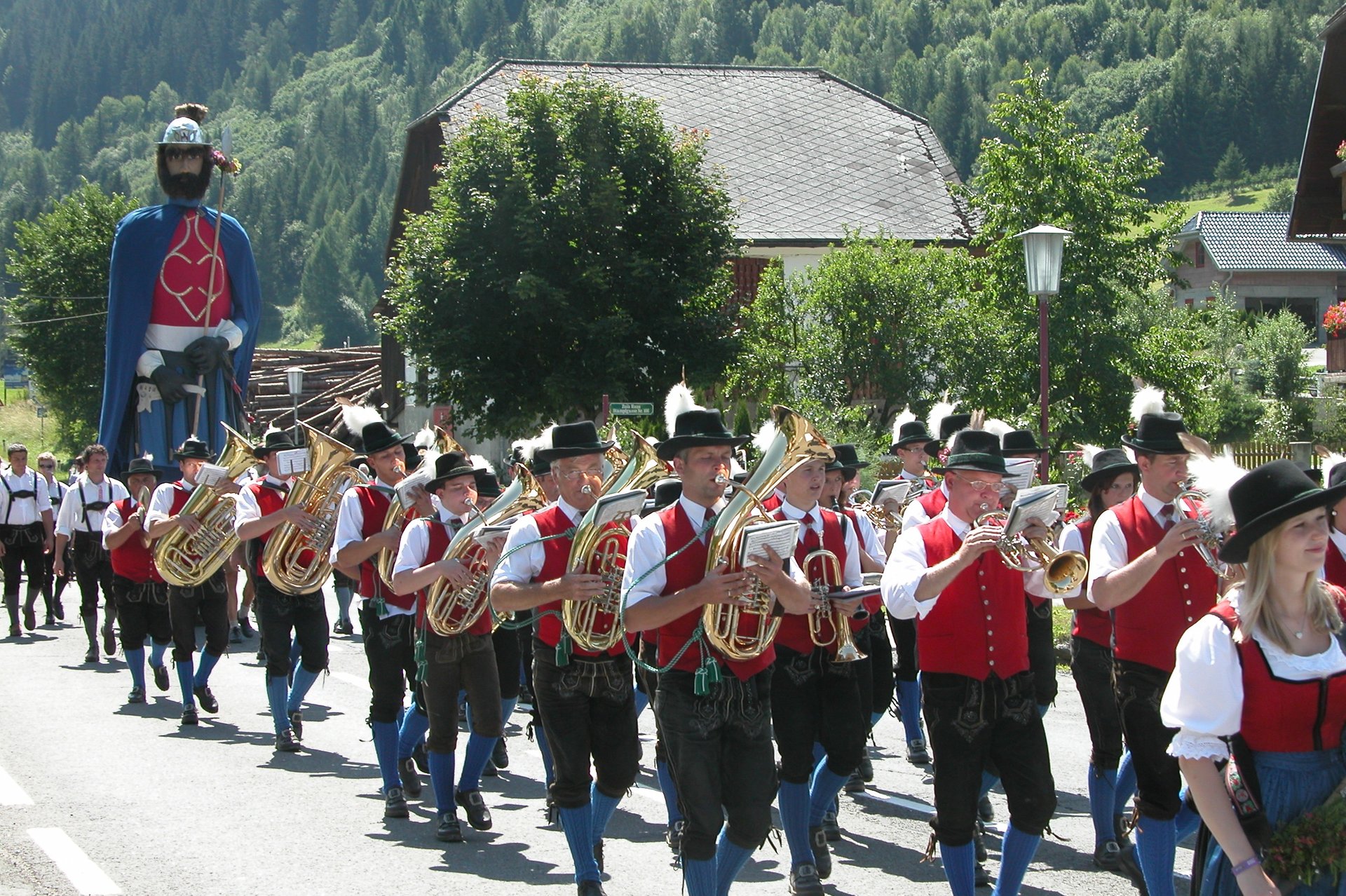 The tradition of Samson parade goes back to the 16th century. In 2010 the "Samson Tragen" was entered into the UNESCO list of Intangible Cultural Heritage practices of Austria.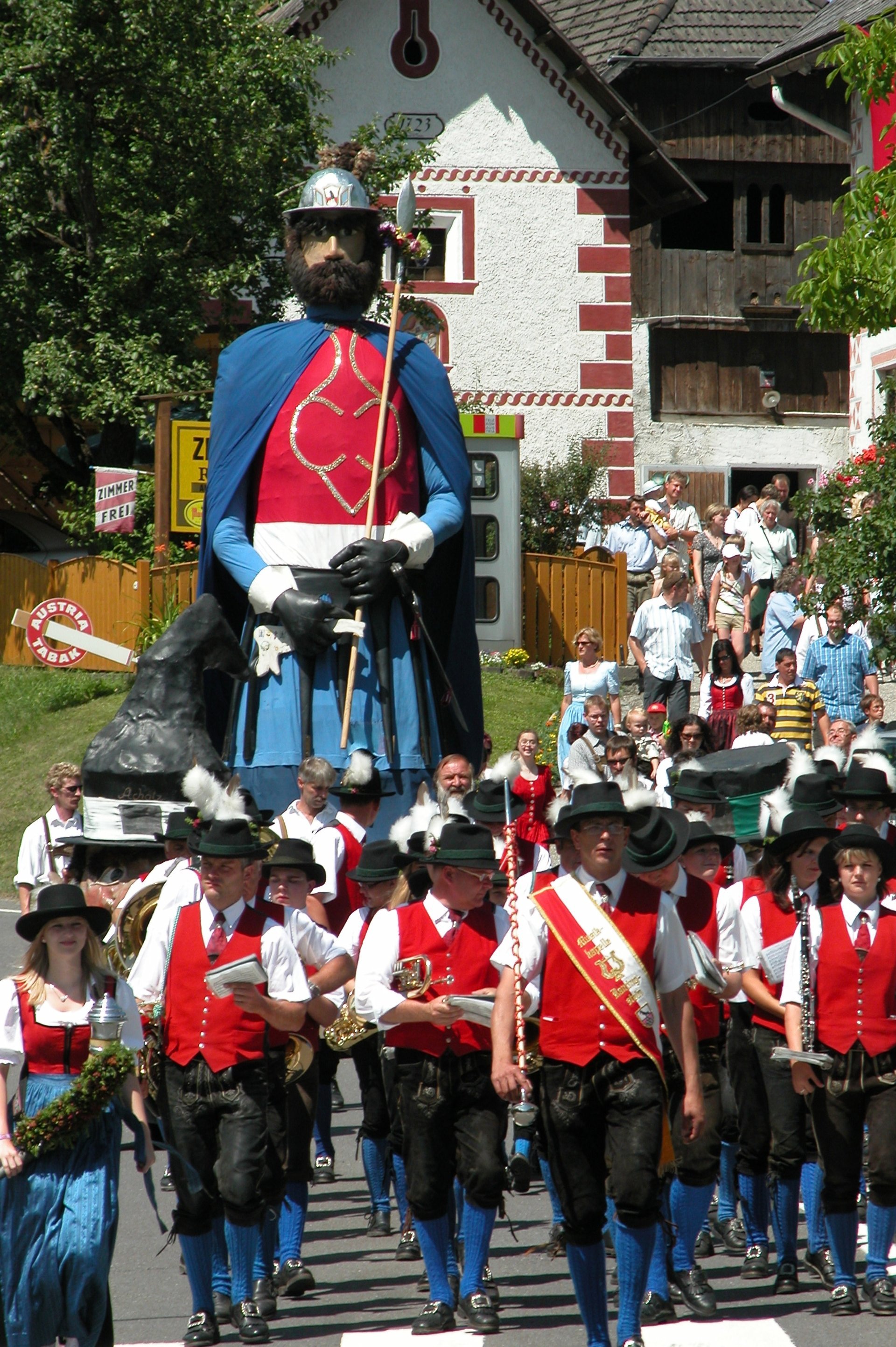 Find the date, time, and location for each parade here.
Find hotels and airbnbs near Samson Parades (Map)
Samson Parades Featured in