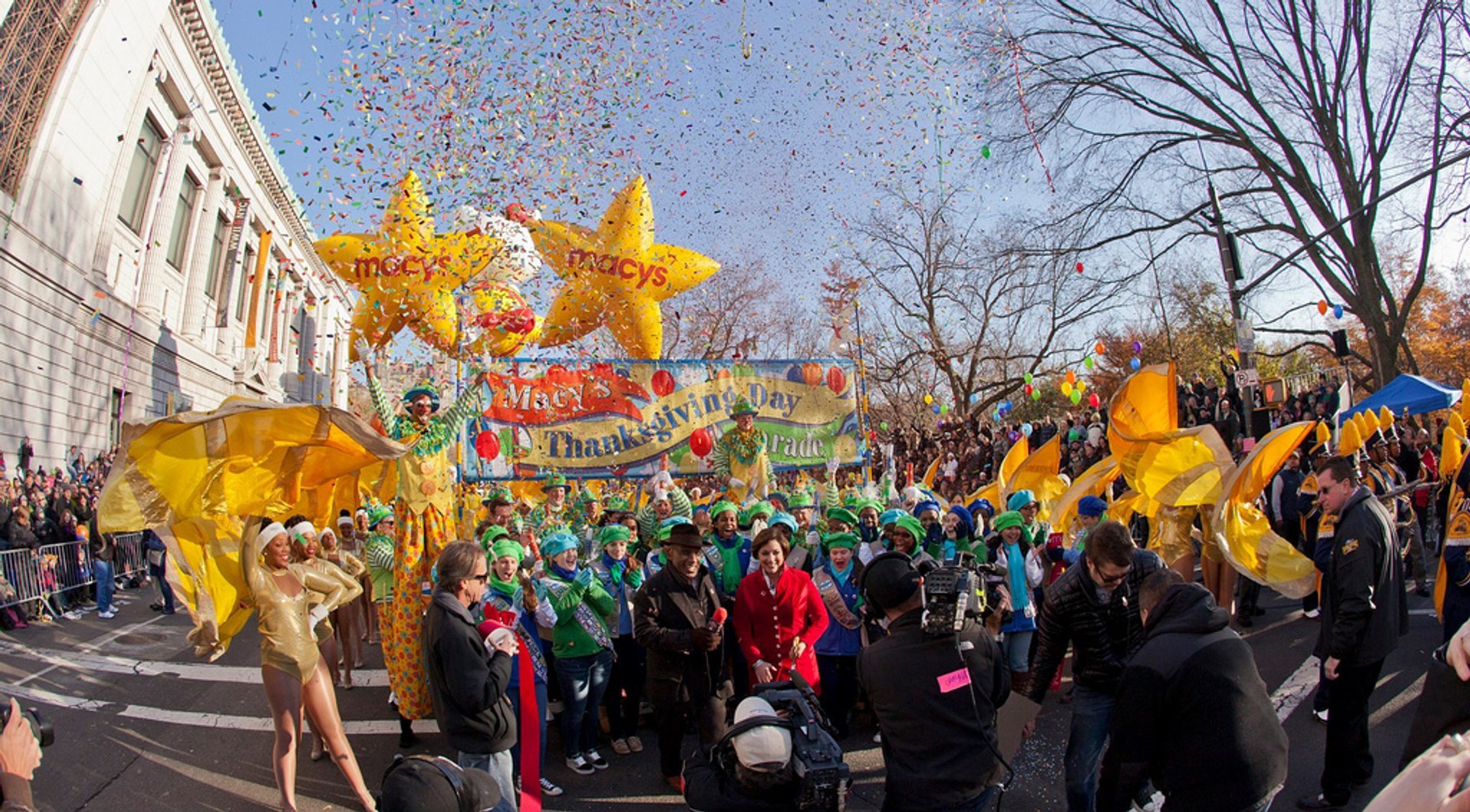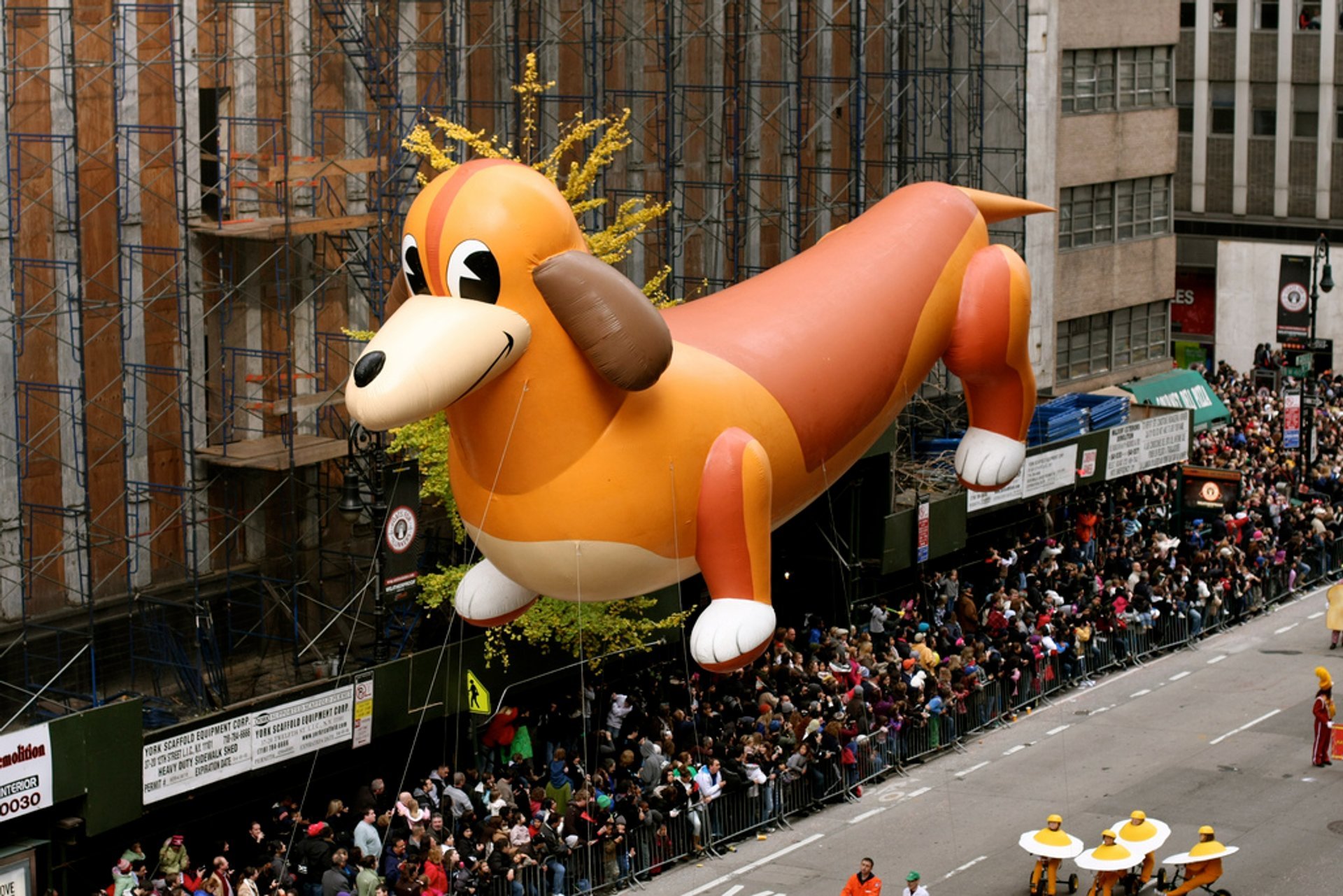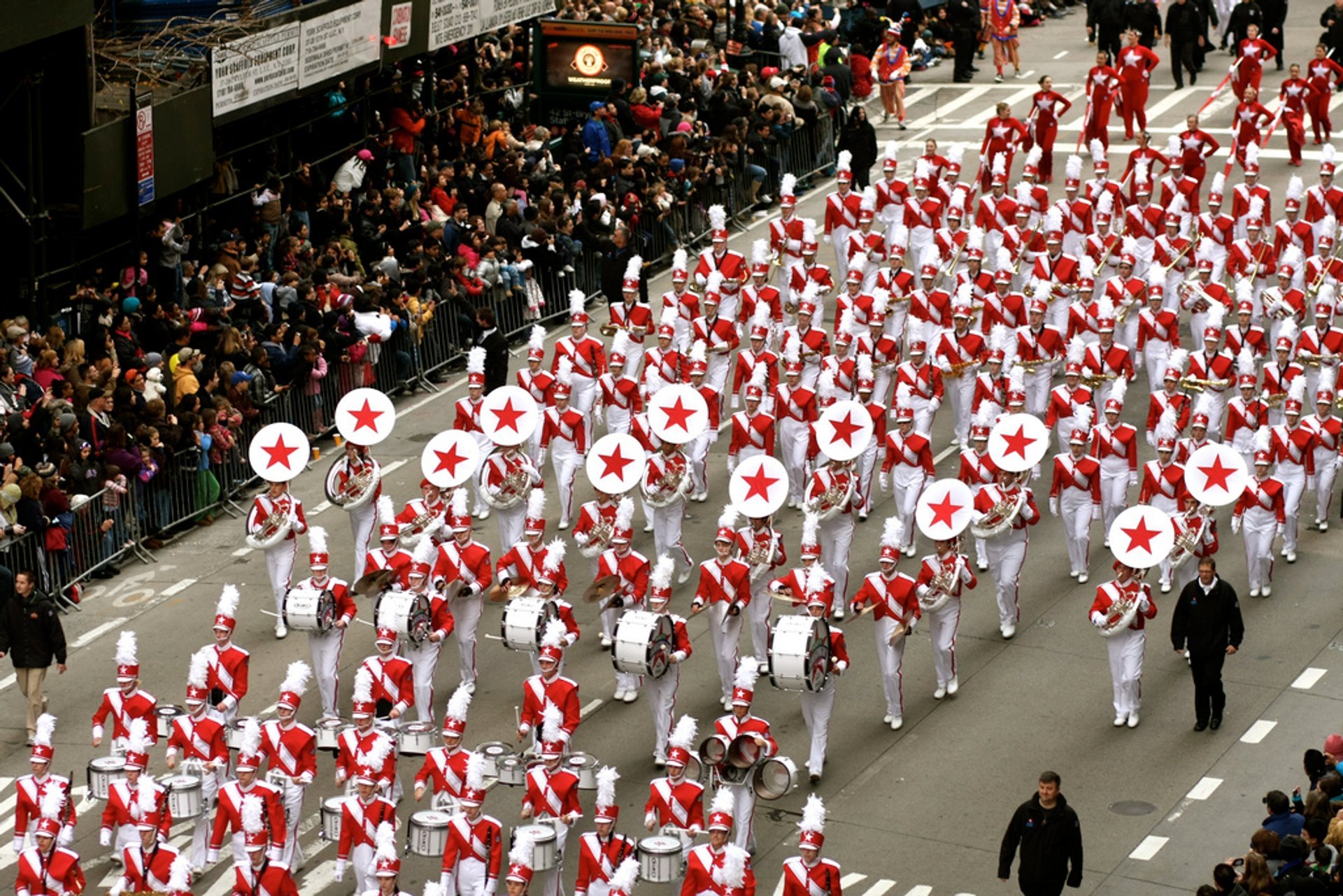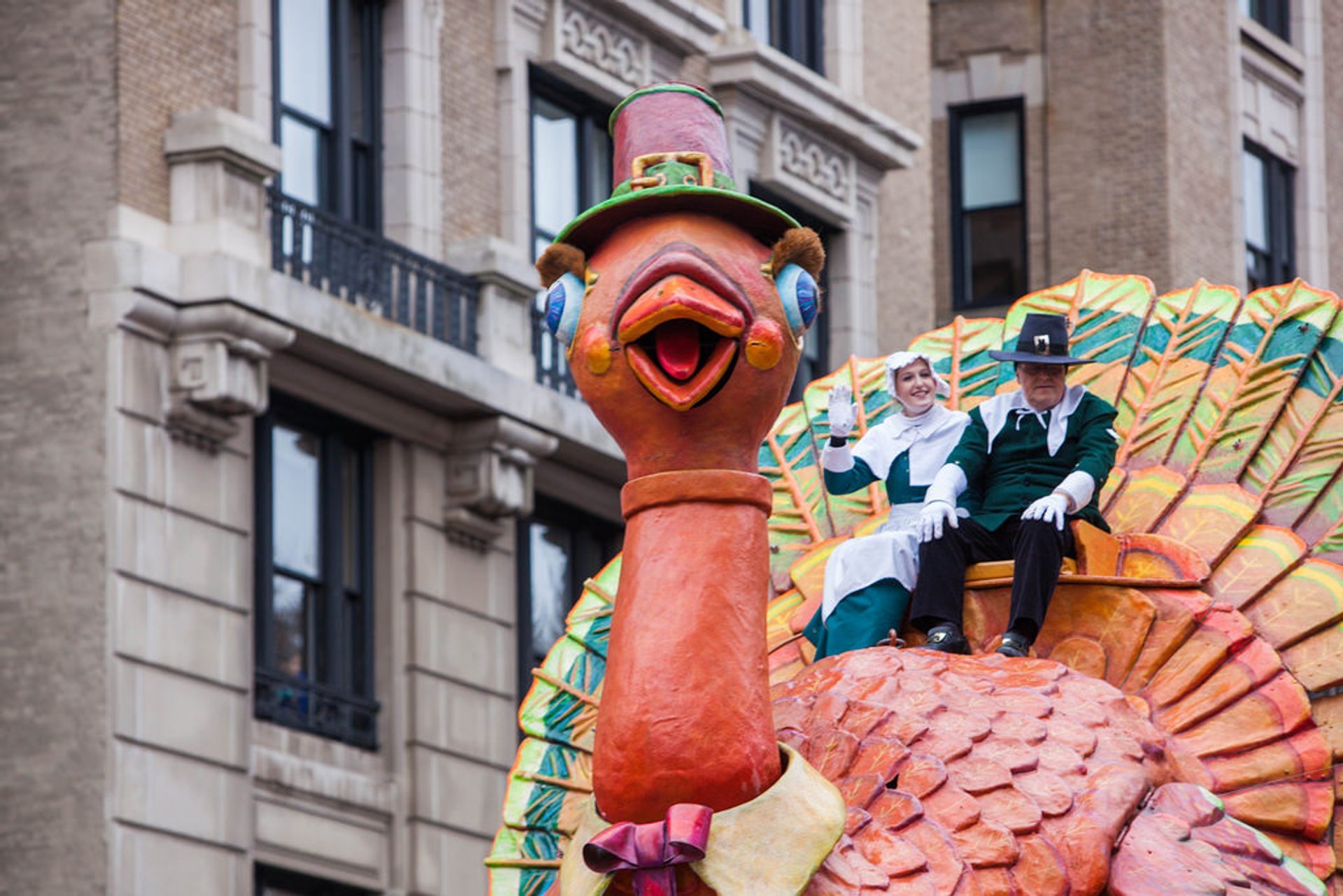 Macy's Thanksgiving Day Parade is one of America's most popular and extravagant celebrations. It is watched by around 3 million people live and 44 million on television. The parade features giant floats, marching bands, cheerleaders, clowns, and renowned performers. It kicks off at 9 am from West 77th Street & Central Park West and finishes at noon in front of Macy's Herald Square.
This vibrant and colorful event is worth seeing live at least once. The best viewing spots are located along the Central Park West and between the West 59th to West 38th Streets along 6th Avenue. The national television broadcast limits public viewing between West 34th and West 38th Streets and on West 34th Street between 6th and 7th Avenues. Make sure to wear hard shoes, because your feet will often be stepped on.​
The famous Thanksgiving Day Parade was originally the Christmas Day Parade. It was first held in 1924 when clowns, cowboys, and cartoon characters rode through Manhattan on creative floats with the Central Park Zoo animals. Since then it became a beloved tradition. In 1927 the first giant balloon of Felix the Cat highlighted the parade. The organizers let it fly off.
Find hotels and airbnbs near Macy's Thanksgiving Day Parade (Map)