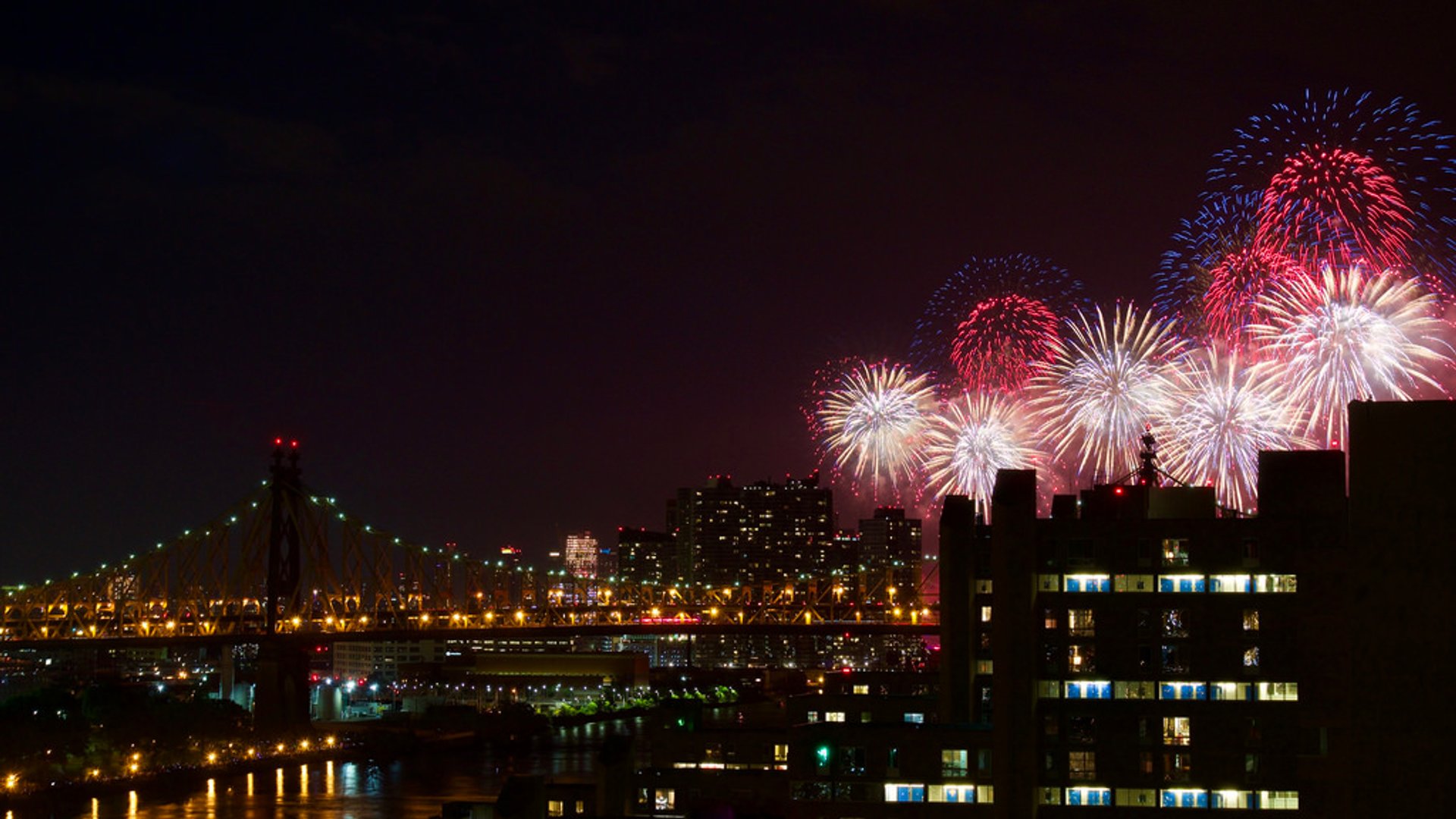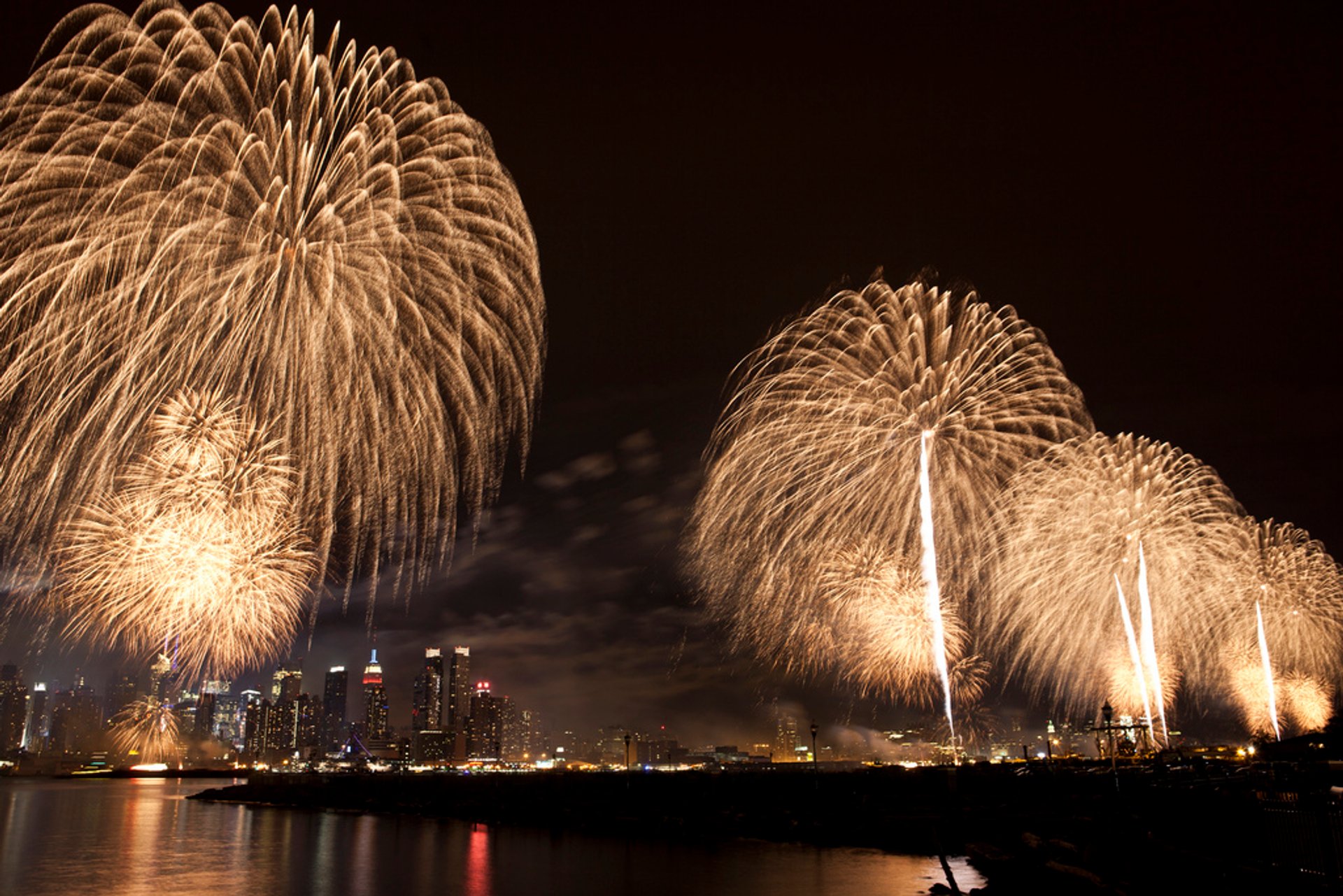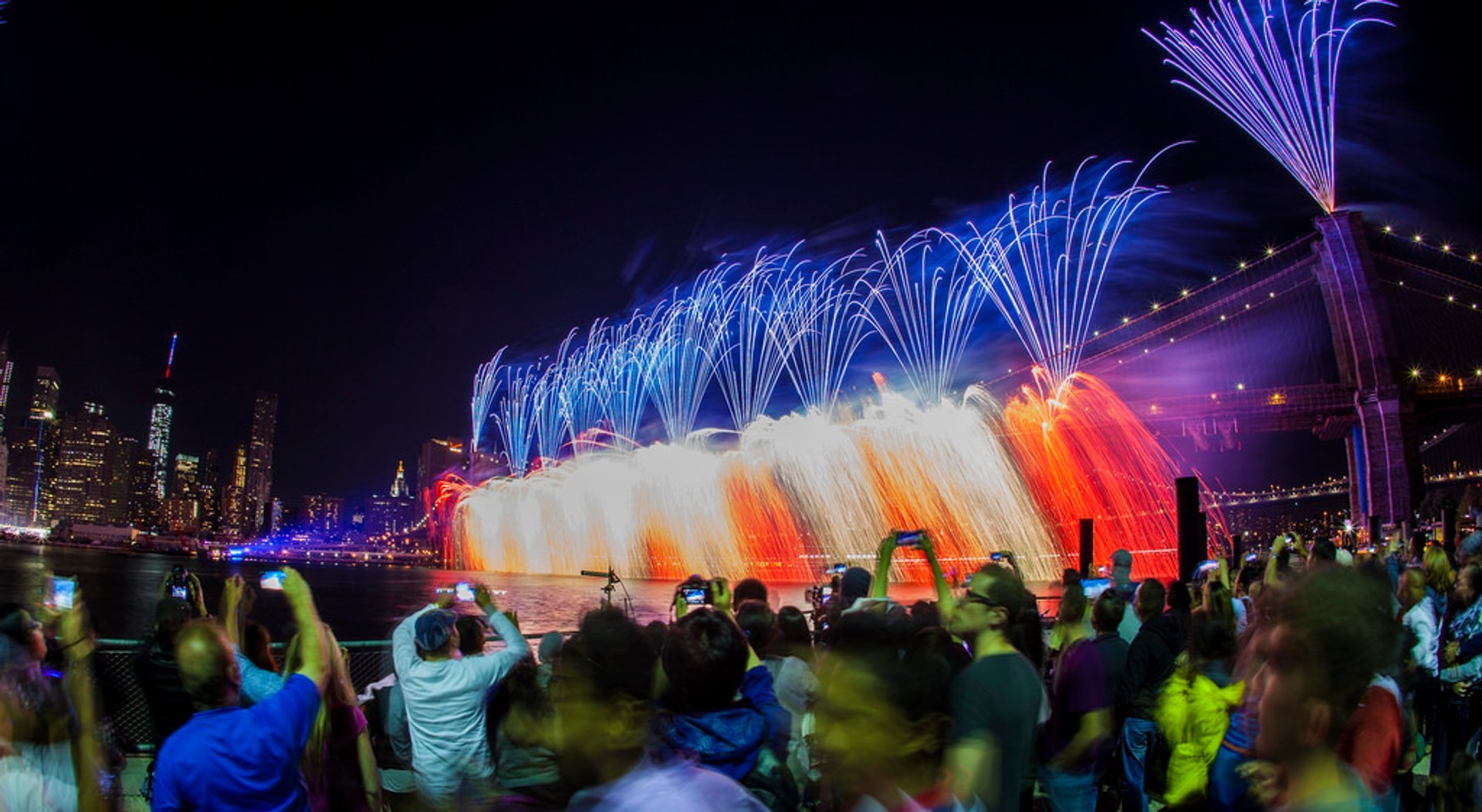 No other holiday is more American than the 4th of July. The parade, fireworks, classic barbeques, and stars and stripes everywhere—patriotism is in the air on this day.
Travis 4th of July Parade
If you want to take part in a parade with the atmosphere of a small town, head to Travis on Staten Island. This free family friendly event beginі at The Battery in historic Lower Manhattan. The July 4th Parade (already posted on NYC The Official Guide) will include a large marching band–and in the afternoon there will be a series of events at the Franceus Tavern (including the newly opened Birch Trials exhibition).
The town, which traces its history to the colonial days before the Declaration of Independence, has been holding this parade rain or shine since 1911. So it could be the oldest 4th of July parade in the U.S.
Macy's 4th of July Fireworks
Macy's Fourth of July Fireworks near the Brooklyn Bridge is the most impressive pyrotechnic event in the country. More than 60,000 fireworks are launched for 30 minutes making sure you get the best experience of this patriotic holiday. The show starts at around 9:00 pm. You can watch it from any place along the lower part of the East River with an unobstructed view of the sky or from below the bridge. It can actually get especially romantic if you bring a blanket and a picnic basket to enjoy the night out.
Nathan's Hot Dog Eating Contest
New York offers more than parades and fireworks. Nathan's Hot Dog Eating Contest is an old city tradition, annually attended by more than 40,000 spectators. The contest takes place on the corner of Surf and Stillwell Avenues in Coney Island. Participants have ten minutes to consume as many hot dogs as they can. In previous years, winners were able to consume from 45 to 76 delicious hot dogs! After a day full of fun, spectators can see amazing fireworks at the Riegelmann Boardwalk right on Coney Island Beach. The 15-minute pyrotechnic display starts at 10 pm.
The Independence Day Barbecue
Also,​ you can always take a walk in the park and watch American families having barbeque picnics or have your own. The Independence Day barbecue has a long history. Right after the Revolution, the celebrations included public dinners that later turned into open-air barbeques, open to everybody. The meals are often made of produce donated by the local farmers. Toasts to liberty and democratic ideas are an integral part of such barbeques.
Find hotels and airbnbs near 4th of July Fireworks & Parade (Map)