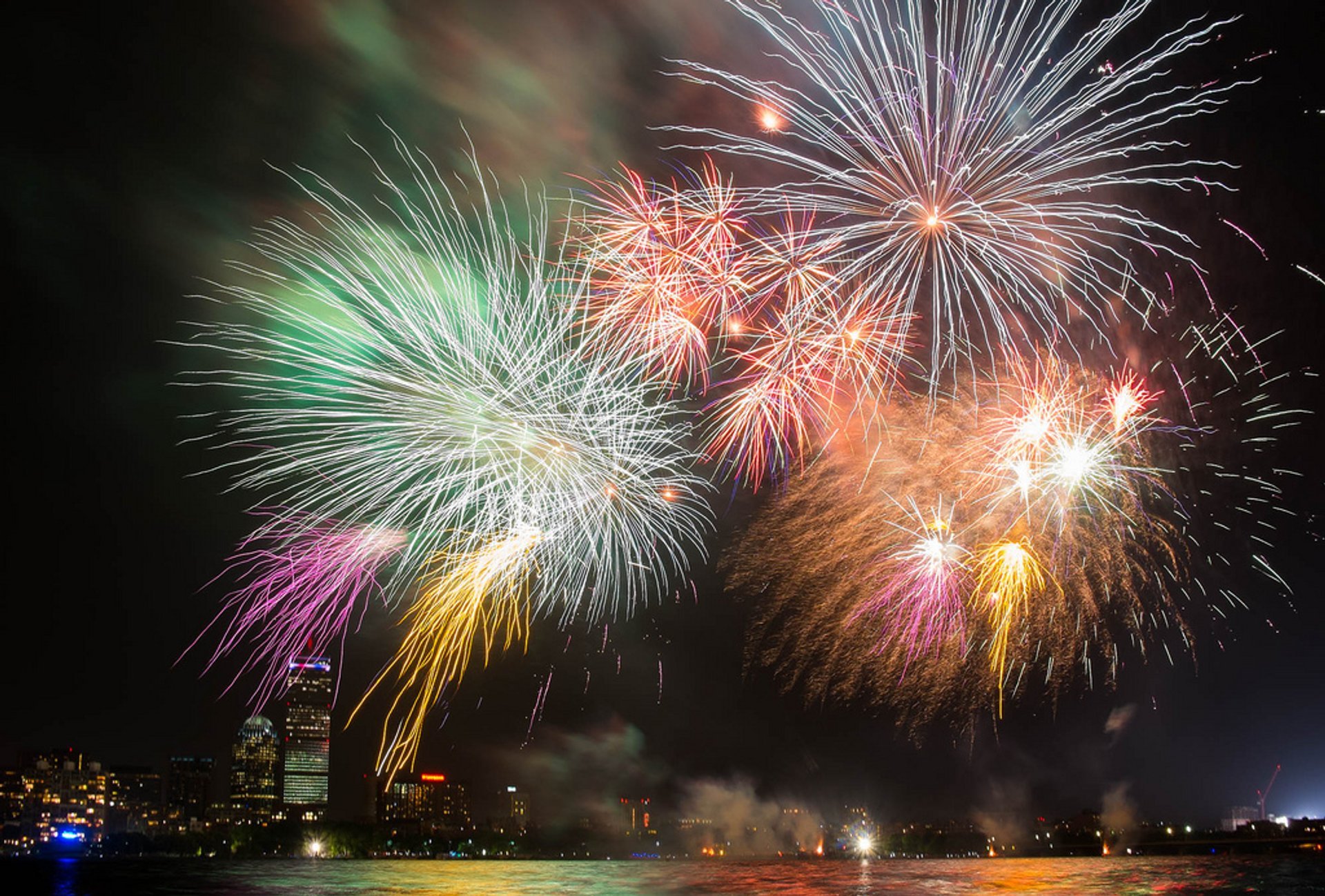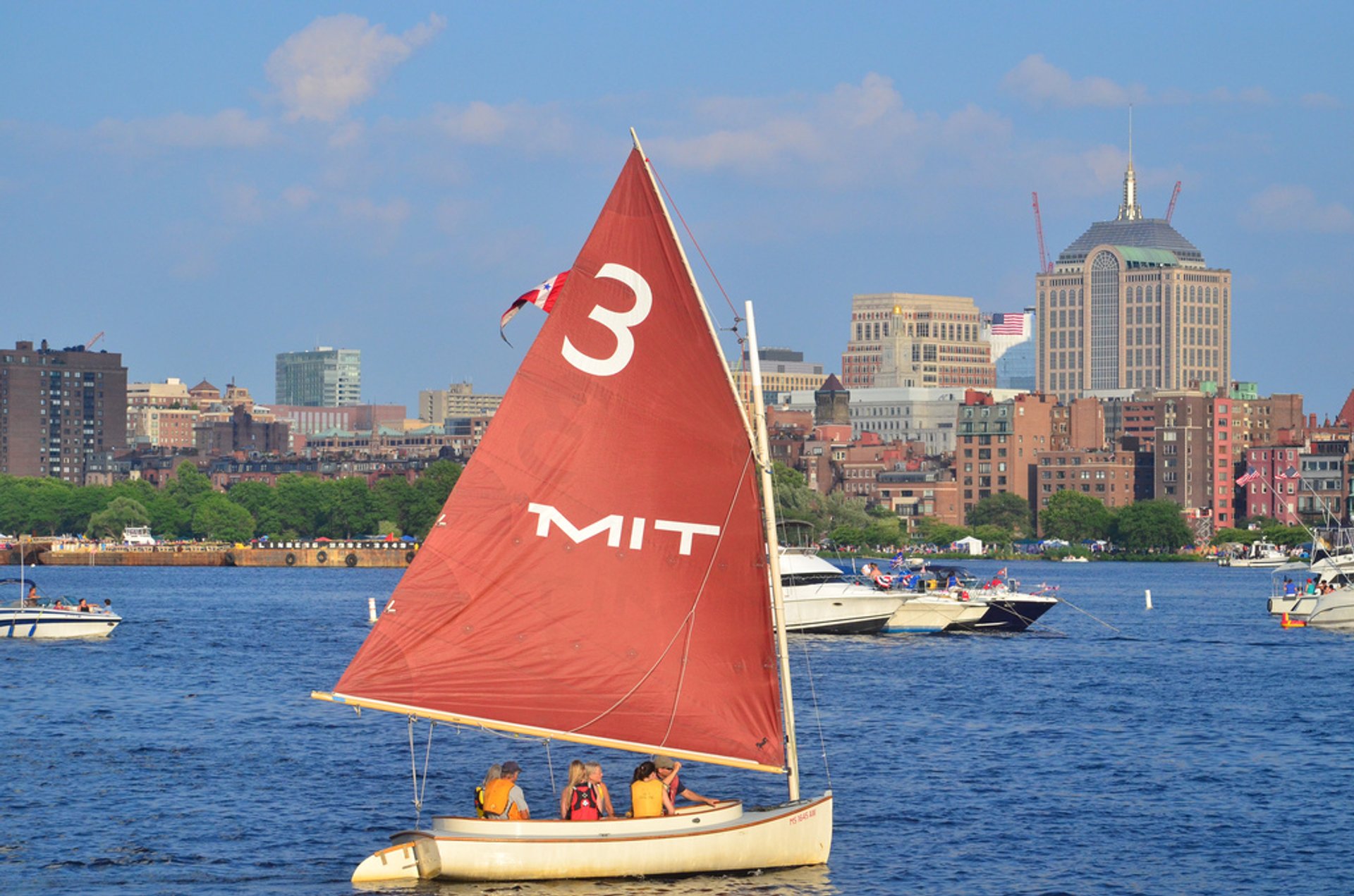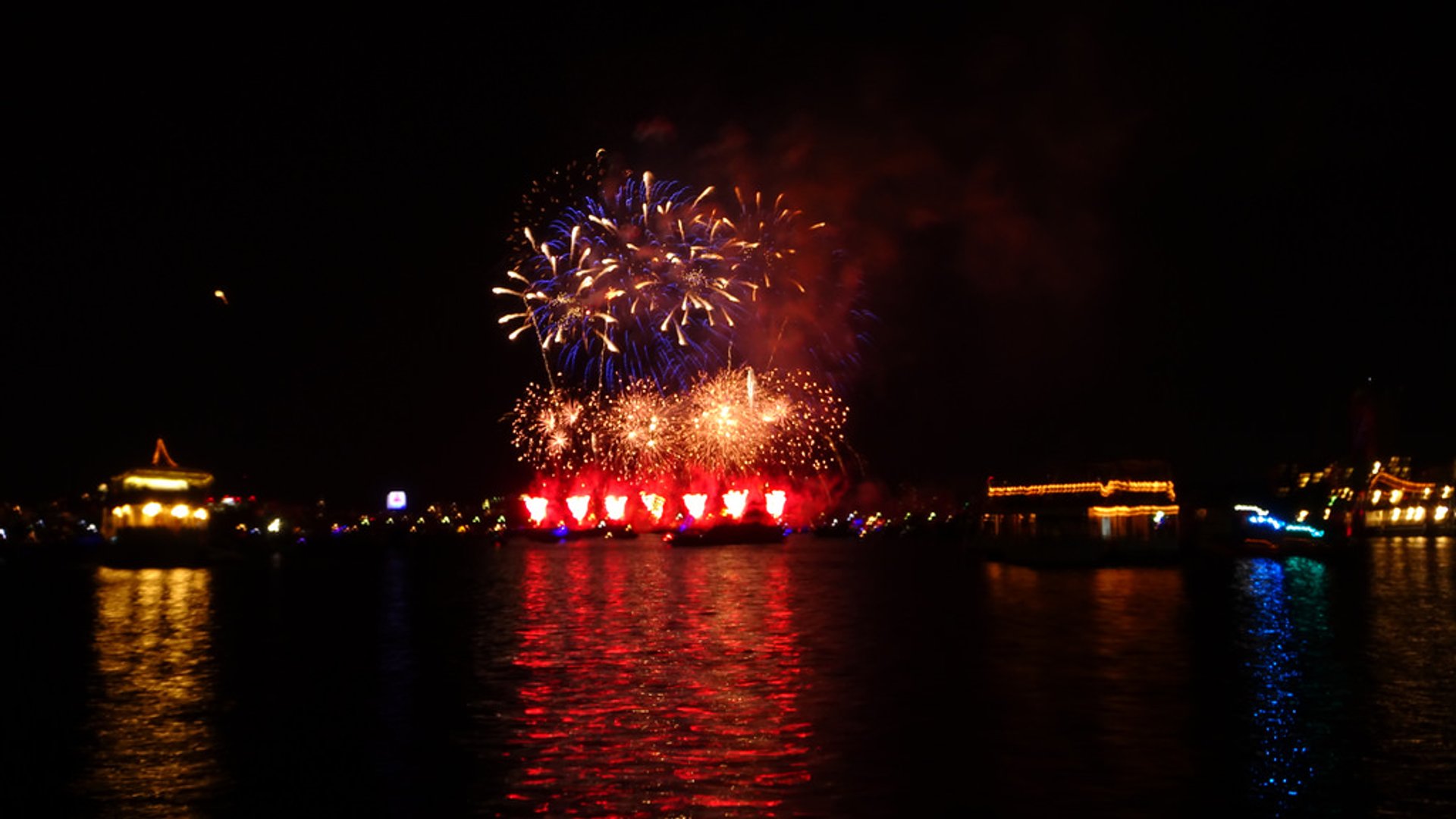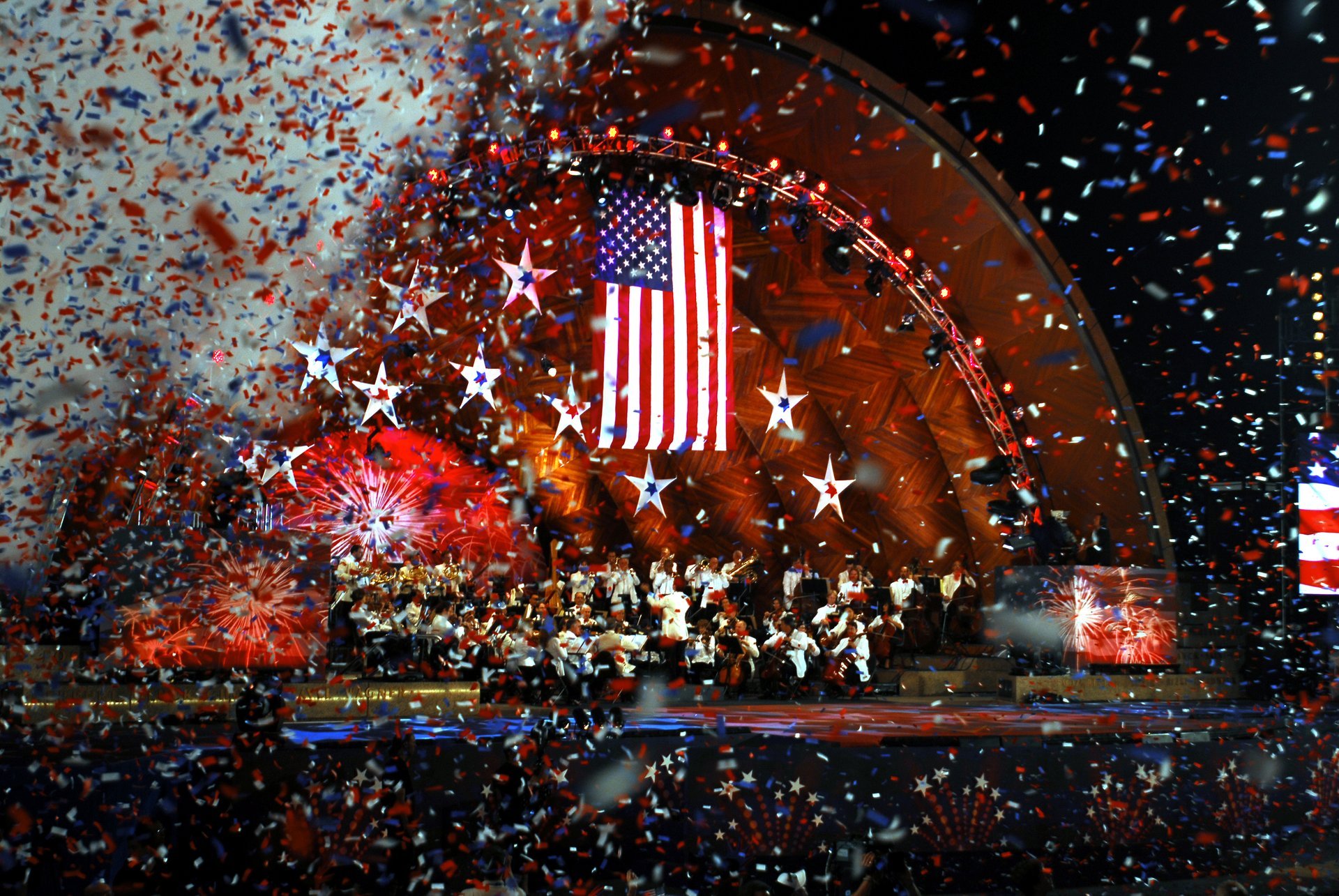 Boston hosts hundreds of activities during the 4th of July weekend. Local celebration is famous for the huge Boston Harborfest lasting for four days. The top festivities include the Flag Raising Ceremony followed by Parade, Boston Pops, and fireworks.
Boston Harborfest (June 30–July 4, 2023)
Boston Harborfest is known as the country's largest 4th of July celebration. It includes historical reenactments, Freedom Trail walks, boat tours, and, of course, plenty of music and entertainment. Check out the opening ceremony at Boston's Faneuil Hall, follow the boat parade cruising in the Inner Harbor, and witness a wreath-laying procession marching from City Hall Plaza to the Granary Burial Ground and Old State House. Besides, you can visit the art fair at Downtown Crossing. More information on the event is available here.
Flag Raising Ceremony & Parade (July 4, 2023)
The 4th of July usually starts with the official Flag Raising Ceremony and Parade. The flag is raised in the City Hall Plaza at 9 am and is followed by a parade that stops at the Granary Burying Ground to lay wreaths for American heroes and at the Old State House, where the Declaration of Independence was first proclaimed in 1776. Every year at 10 am, the Declaration is read again from the same balcony of the Old State House by the current Captain Commanding of the Ancient and Honorable Artillery Company.
Boston Pops & Fireworks (July 4, 2023)
Boston Pops Fireworks is another local 4th of July tradition. The famous orchestra and other artists put on free performances for the Boston public. But the seating for this free event is on a first come first serve basis, so make sure to show up early if you want to get a seat. In 2021, the concert will be held at 8 pm at the Tanglewood live music venue in Lenox (western Massachusetts) and broadcast live on WHDH and Bloomberg TV. The fireworks finale will start at about 10:30 from the Boston Common instead of the Charles River.
Find hotels and airbnbs near 4th of July Weekend Events & Fireworks (Map)