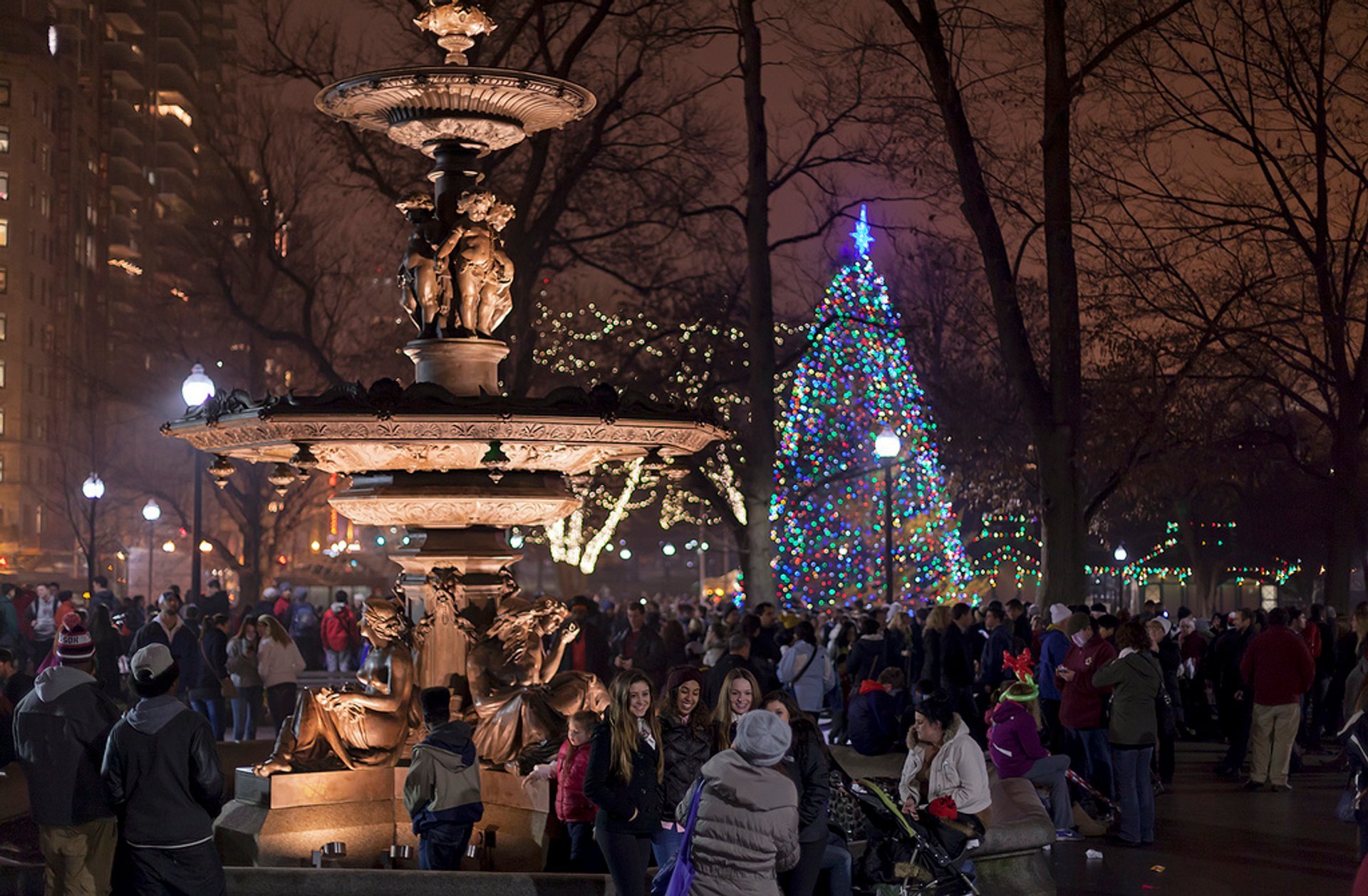 The much-awaited Boston Christmas tree lighting ceremonies usually begin right after Thanksgiving in late November. By December, the city is all dressed up and shining. The switch-on ceremonies attract large crowds with free live entertainment and appearances by Santa, loved by everyone.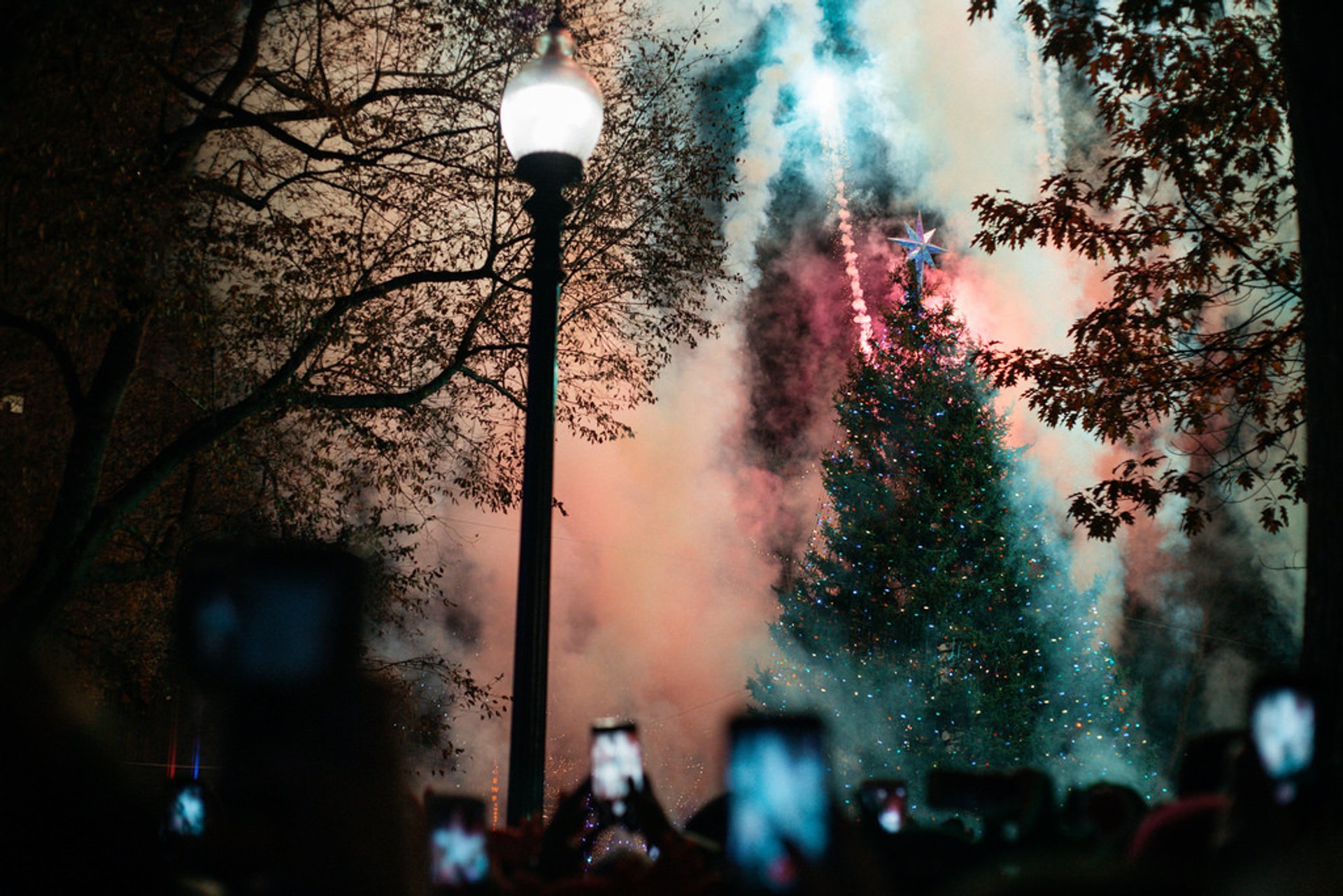 The official Boston Christmas Tree has been lit each year since 1941 in the Boston Common. Since the 1970s, the tree has been provided every year by Nova Scotia in gratitude for Boston's assistance after the 1917 Halifax Explosion.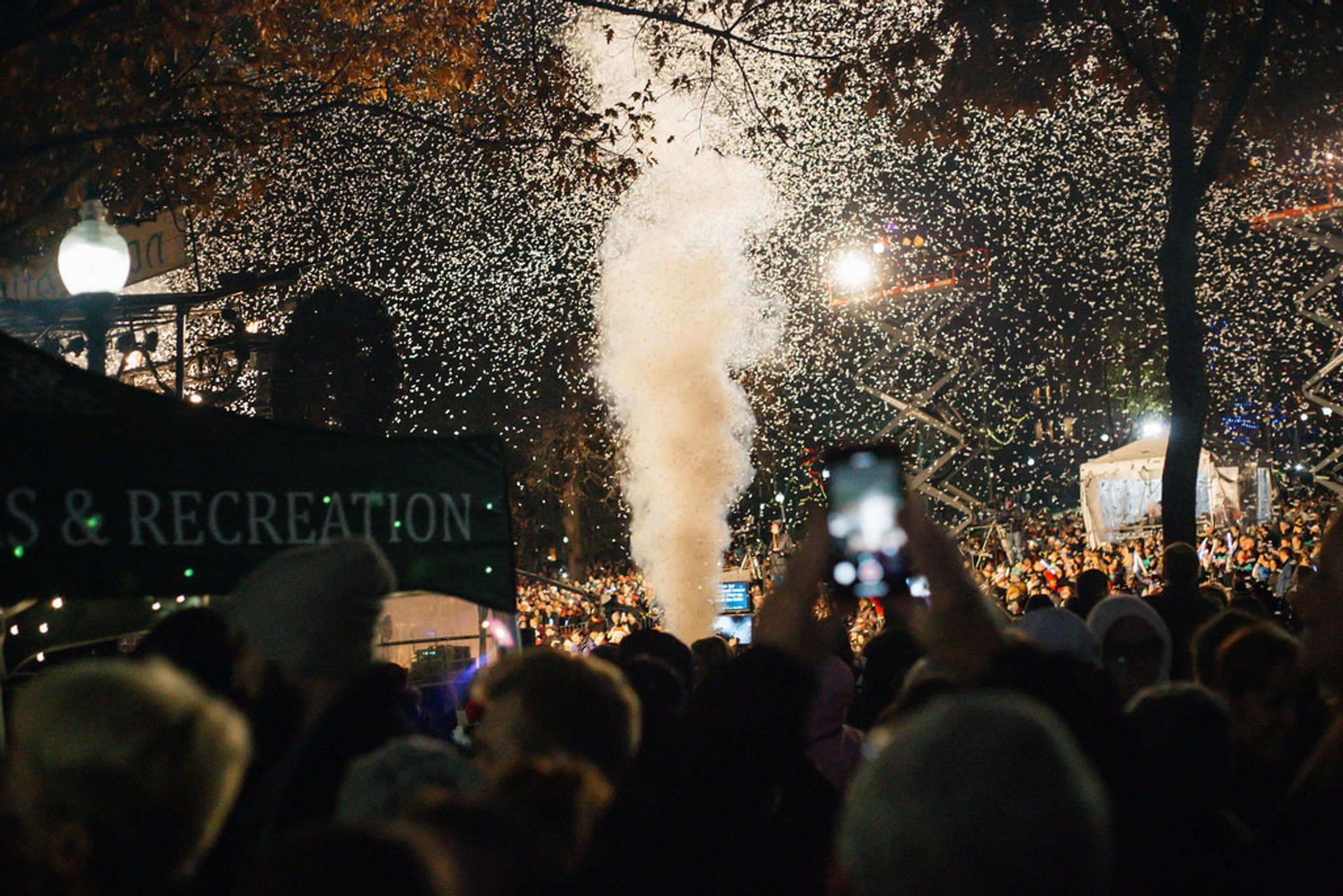 Boston Common Holiday Tree Lighting ceremony is held on the last Thursday in November from 6 p.m. till 8 p.m. near the Visitors Information Center on Tremont St. It is conducted by the Mayor, members of the Royal Canadian Mounted Police, and, of course, Santa. About 7,000 spectacular Christmas tree lights are followed by lights on dozens of other trees in the Common. Live music and entertainment and a free ice-skating show are completed with the grand finale and fireworks.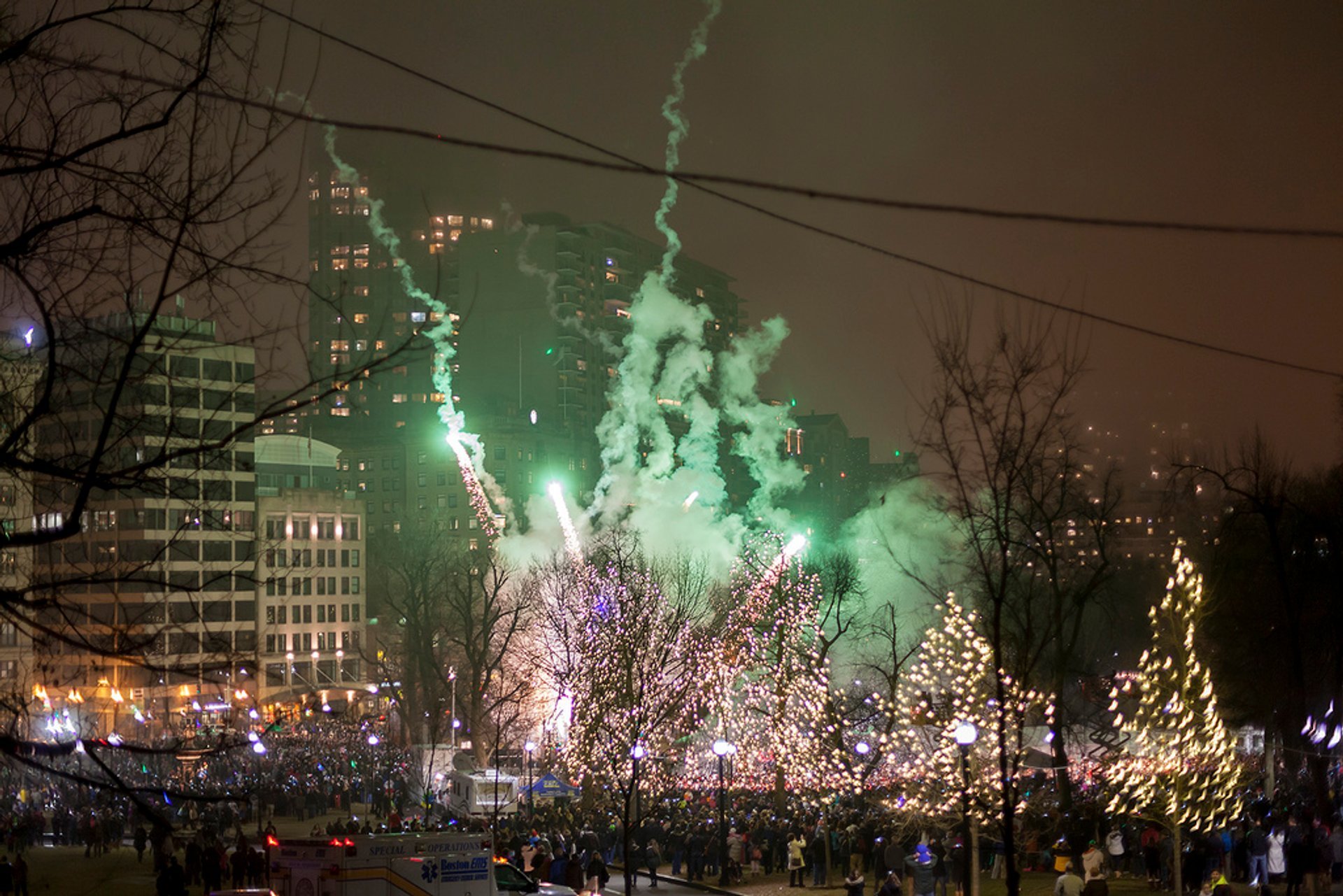 The annual lighting of the trellis in the Christopher Columbus Park is also done by the Mayor who switches on the 50,000 lights along the 80-m (260-ft) trellis at the beautiful waterfront. The event features music and other entertainment.
Massachusetts State House features a giant Christmas tree in the Rotunda which lights up after Santa gives a kick-off of the holiday season in Massachusetts state.
Faneuil Marketplace features the largest Christmas Tree in Boston and the "Blink!" light show. The lighting ceremony takes place at Marketplace Centre with carolers, performances and other entertainment. The music-light show Blink! runs every hour.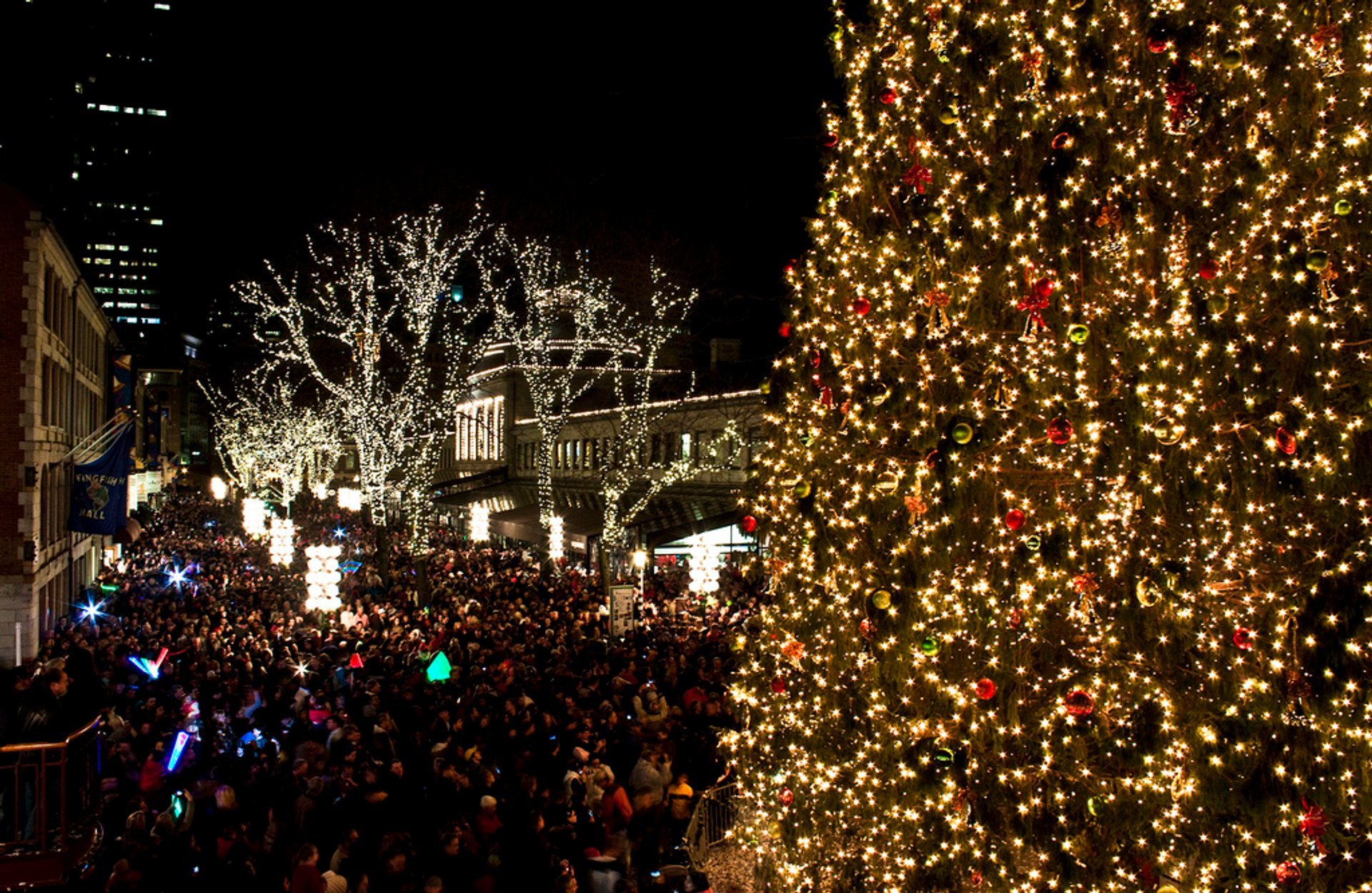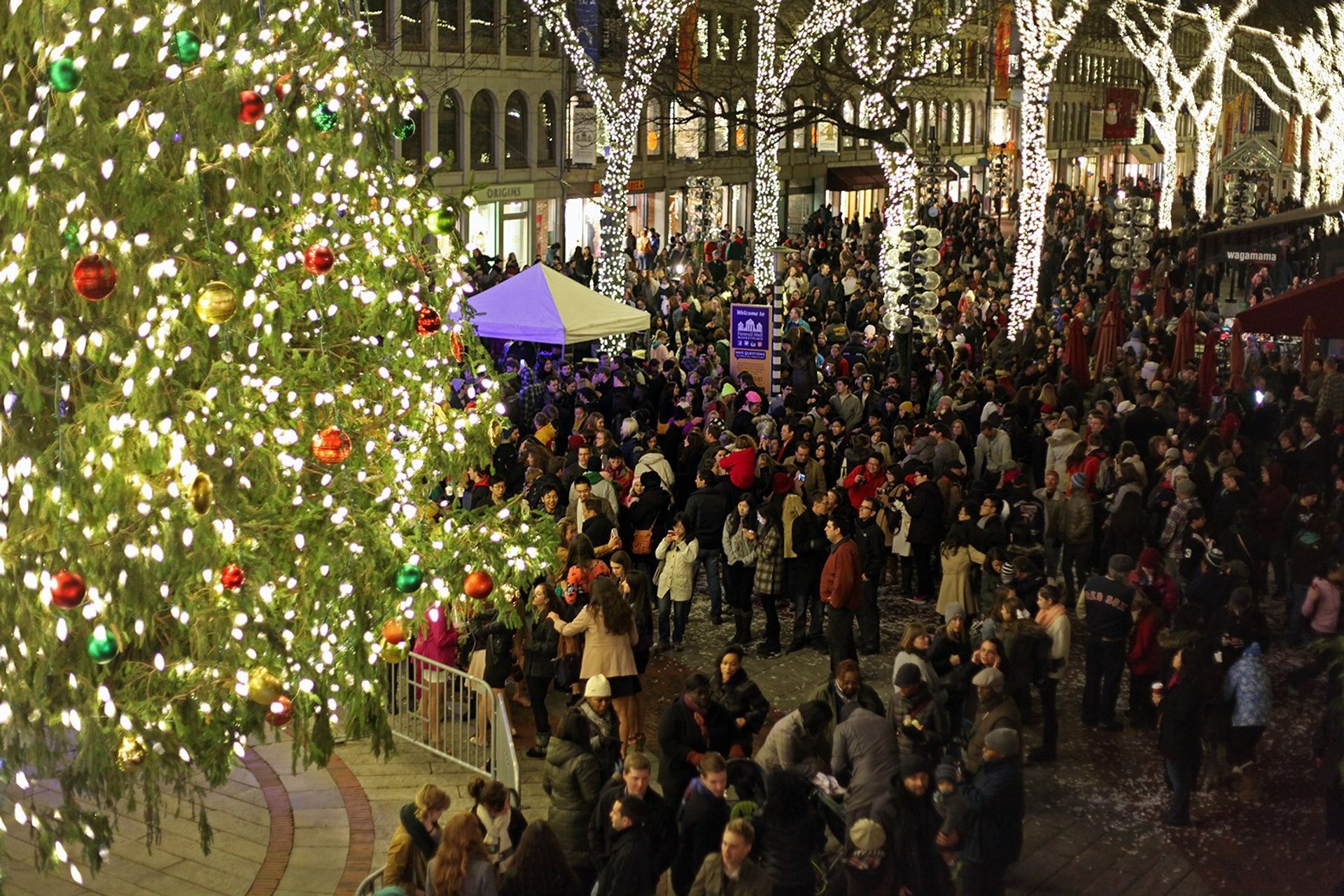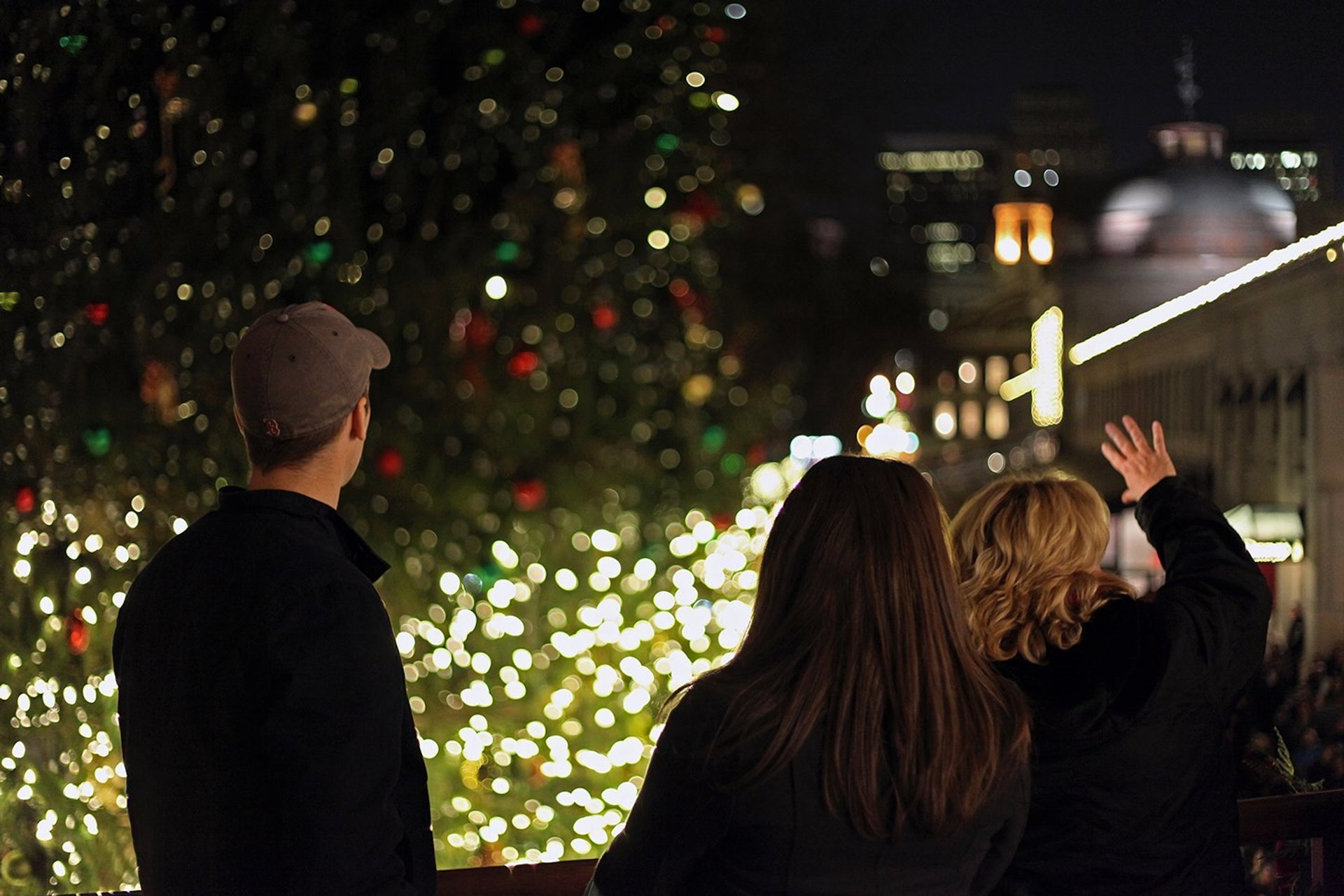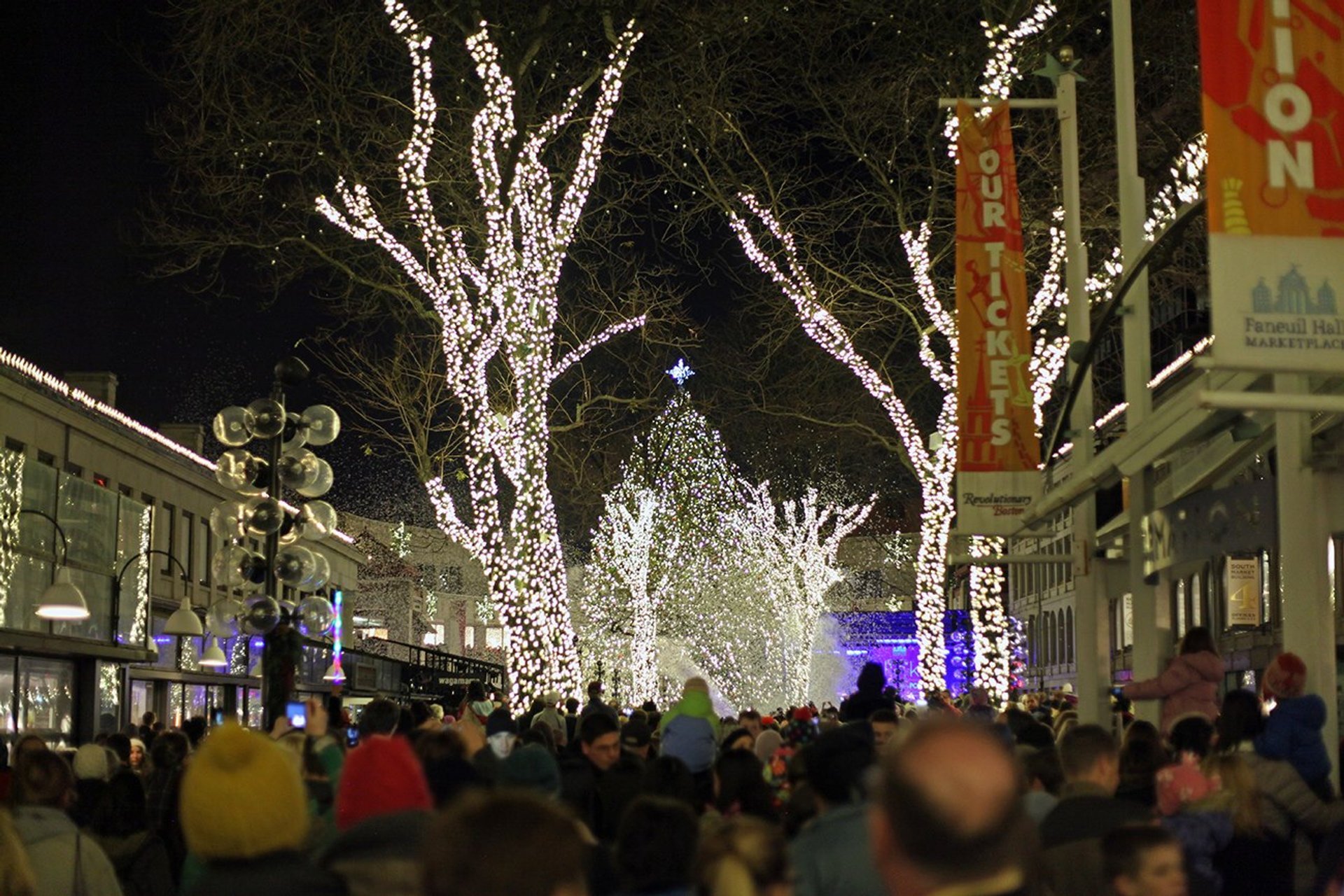 Christmas Tree Lighting Featured in