0
Show accomodations nearby
Atlanta offers winter fun for the whole family and many Christmas light displays. Check out the one you don't want to miss and create new holiday memories with your friends and family.
Garden Lights, Holiday Nights at Atlanta Botanical Gardens (November 14, 2020– January 9, 2021)
Garden Lights, Holiday Nights is one of Atlanta's favorite Christmas attractions. The main highlight is "Nature's Wonders"—the largest curtain of synchronized light and sound in the world. Other famous displays include the Ice Goddess, the Walk of Flames, Tunnel of Light, and Orchestral Orbs. Don't forget to drop by the Skylights Lounge in the Skyline Garden and see decorated larger-than-life plant giants glowing with colorful lights. Get into the Christmas spirit roasting s'mores by an open fire and sipping warm drinks. A Christmas light show at the Atlanta Botanical Garden spans thirty acres and offers entertainment for all ages. Admission for children 3 and under is free.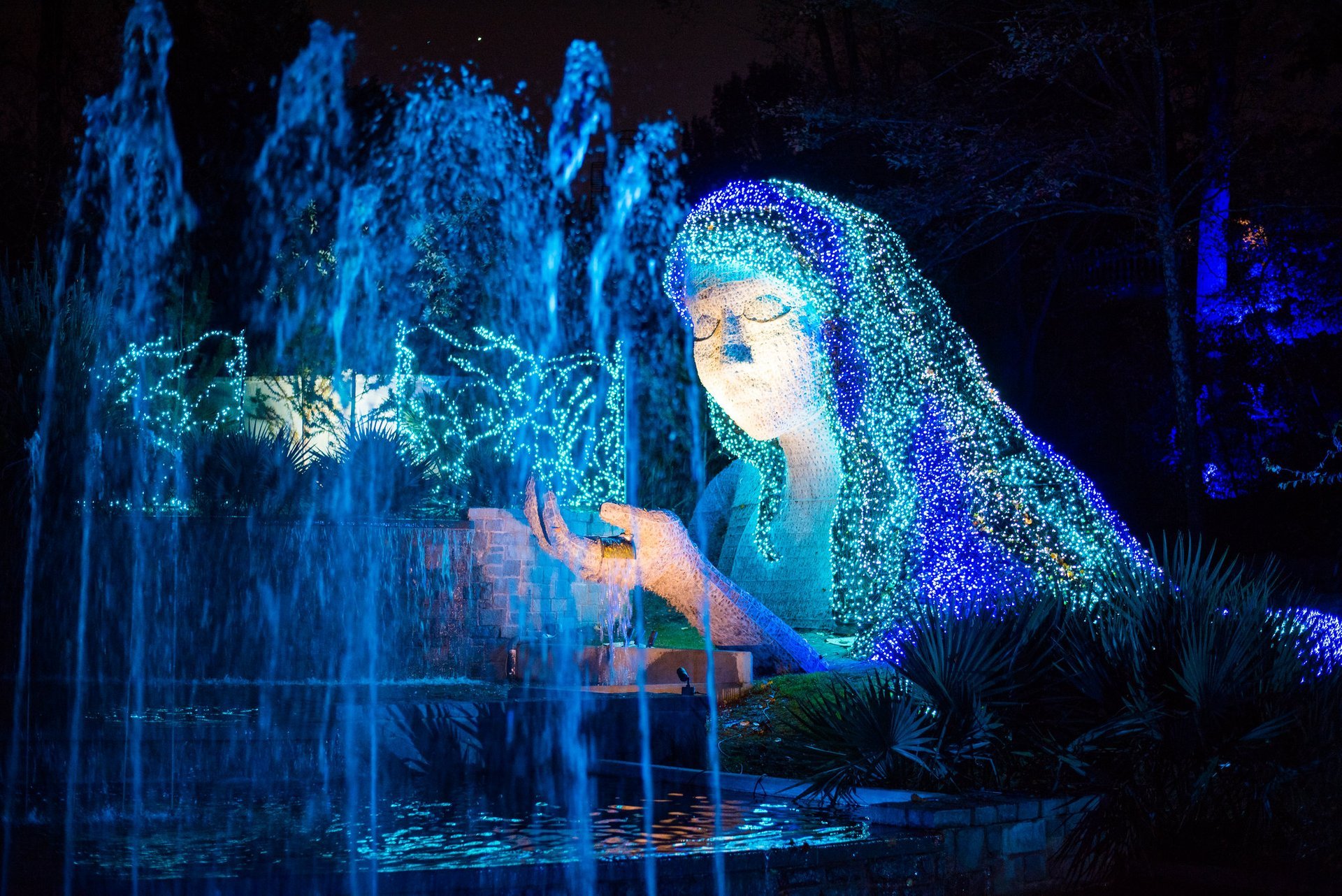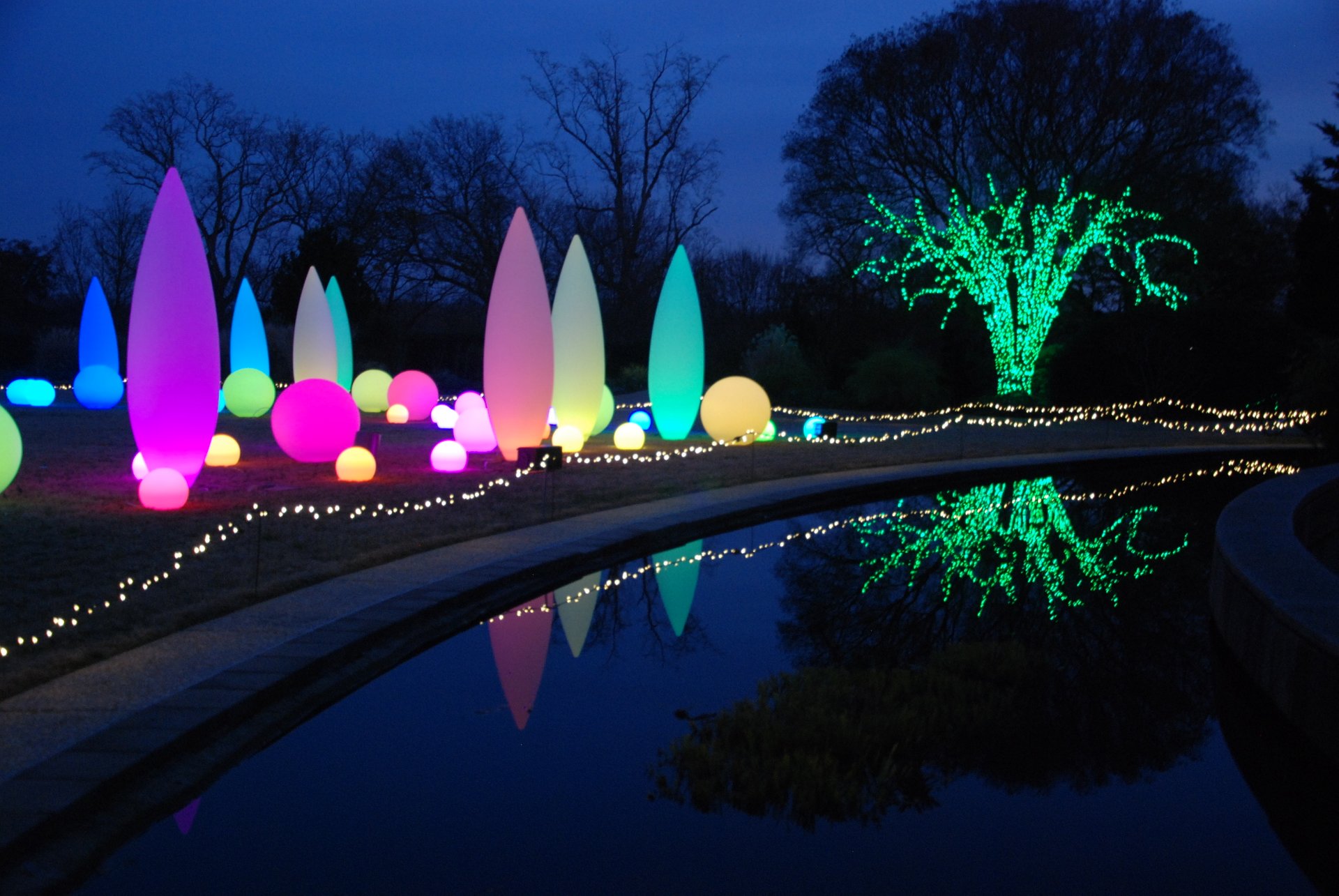 International Winter Wonderland at Centennial Olympic Park (November–January, dates TBA)
Every winter, the Centennial Olympic Park in Atlanta glows with thousands of lights illuminating its dark corners. The 21-acre park is was built for the 1996 summer Olympics and features ice skating and the unique outdoor atmosphere of the winter holidays. Throughout the holiday season, the Park is home to two events with an international twist (hence the name International Winter Wonderland)—the Chinese Lantern Festival and the Atlanta Christkindl Market.
Atlanta Christkindl Market (November 20–December 27, 2020)
For Christmas spirit, stop by the traditional German Christkindl Market and enjoy authentic German holiday food and beverages. There is a great variety of gifts, snow shows, and free daily entertainment. Centennial Olympic Park, close to downtown Atlanta, is famous for its iconic Fountain of Rings, The Spectacular, the Quilt Plazas, and much more.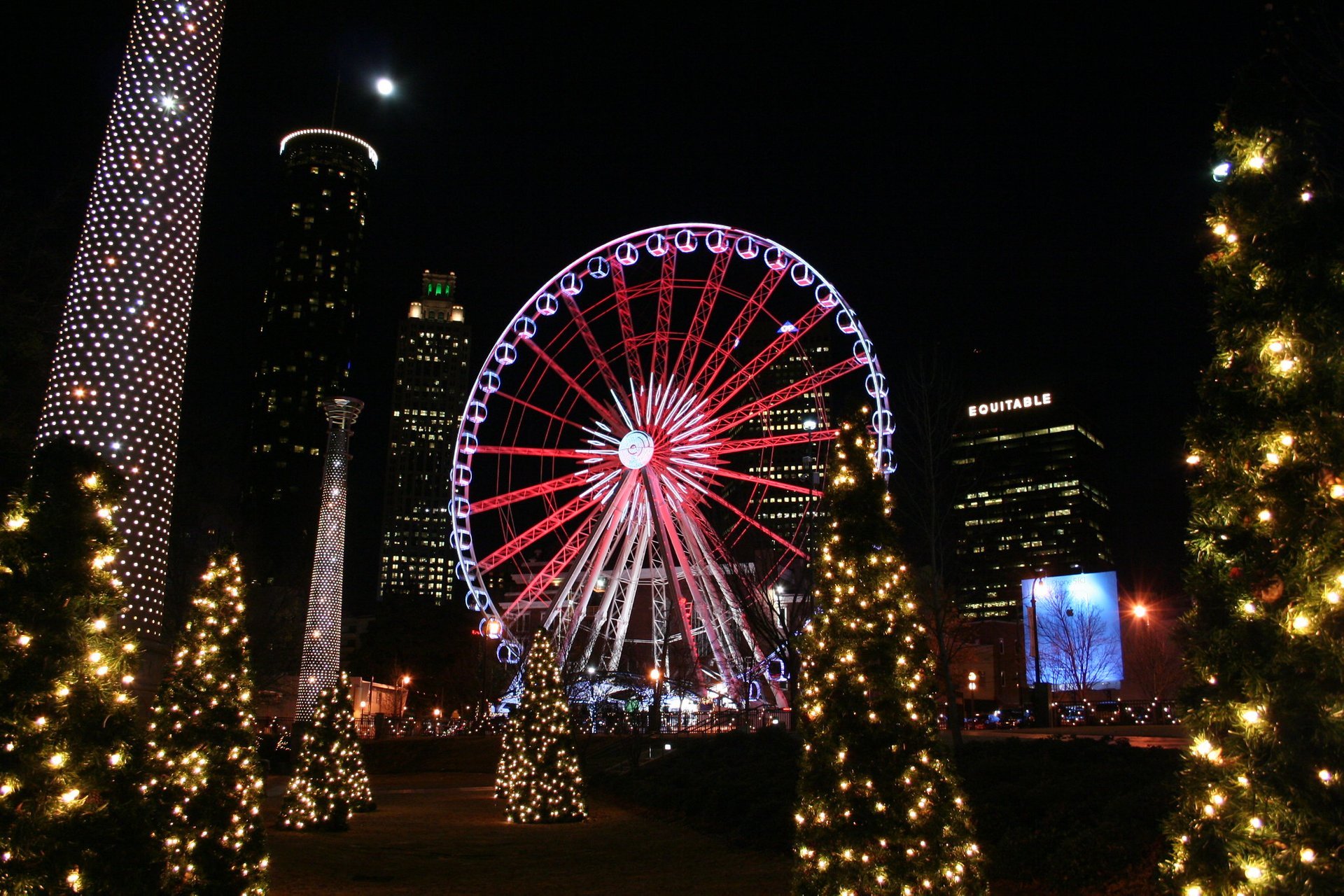 Holiday in the Park at Six Flags Over Georgia (November 21, 2020–January 3, 2021 on select days)
There are many reasons to spend the most wonderful time of year at the Six Flags Over Georgia. First, its annual holiday festival Holiday in the Park features more than one million LED lights. With dozens of Christmas trees, you will not find a more magical atmosphere elsewhere in Georgia. Visitors of all ages can enjoy thousands of sparkling lights, performances and shows, tasty culinary treats, and a meeting with Santa Claus. Enjoy the park's most popular rides like Goliath, as well as the historic Riverview Carousel, and the swinging Pandemonium, the tallest in the Southeast. Main Street Christmas experience features a beautiful canopy with 100,000 lights, snow machines and a huge Christmas tree in front of the main gates. You can marvel all this beauty from the top of the rollercoaster!
Stone Mountain Christmas at Stone Mountain Park (November 14, 2020–January 3, 2021 on select days)
Stone Mountain Christmas guarantees the best holiday memories and the magic of Christmas to all visitors of Christmas village at Stone Mountain Park. Enjoy the warm glow of over two million colorful lights, sip hot chocolate, listen to festive live music, and watch your favorite holiday characters. You can enjoy park attractions such as Summit Skyride, Scenic Railroad, watch spectacular shows, and visit Santa as well as Rudolph the Red-Nosed Reindeer, Bumble and Clarice. Attend the Snow Angel Christmas Parade and watch A Wish For Snow, the fascinating story of the Snow Angel, Angelina. Visitors can also stop by the nightly Enchanted Tree Lighting Ceremony and the Snowfall Celebration Finale. Other shows are Christmas In the City and A Christmas Carol, a new take on Charles Dickens' classic.
Lights of Life, Life University (November–December, dates TBA)
Life University in Marietta sparkles with thousands of lights every night from Thanksgiving to New Year's Eve. The holiday display called "Lights of Life" features more than a million lights spanning across the whole campus. These spectacular displays feature symbols of different cultures and religions: Christmas trees, nativity scenes, a menorah, as well as stationary and animated light displays. You can's miss a 20-m (65-ft) tall Santa, the biggest such display in the Southeast.
Find hotels and airbnbs near Christmas Lights in Atlanta (Map)
Christmas Lights in Atlanta Featured in